Create your free app in just 5 simple steps
01

Quick-start
Jump-start with existing data
Creator supports one-click migrations from Excel, Access, Filemaker, Caspio, Google Sheets, and more, and has advanced capabilities to directly pick relationships and formulae from your source!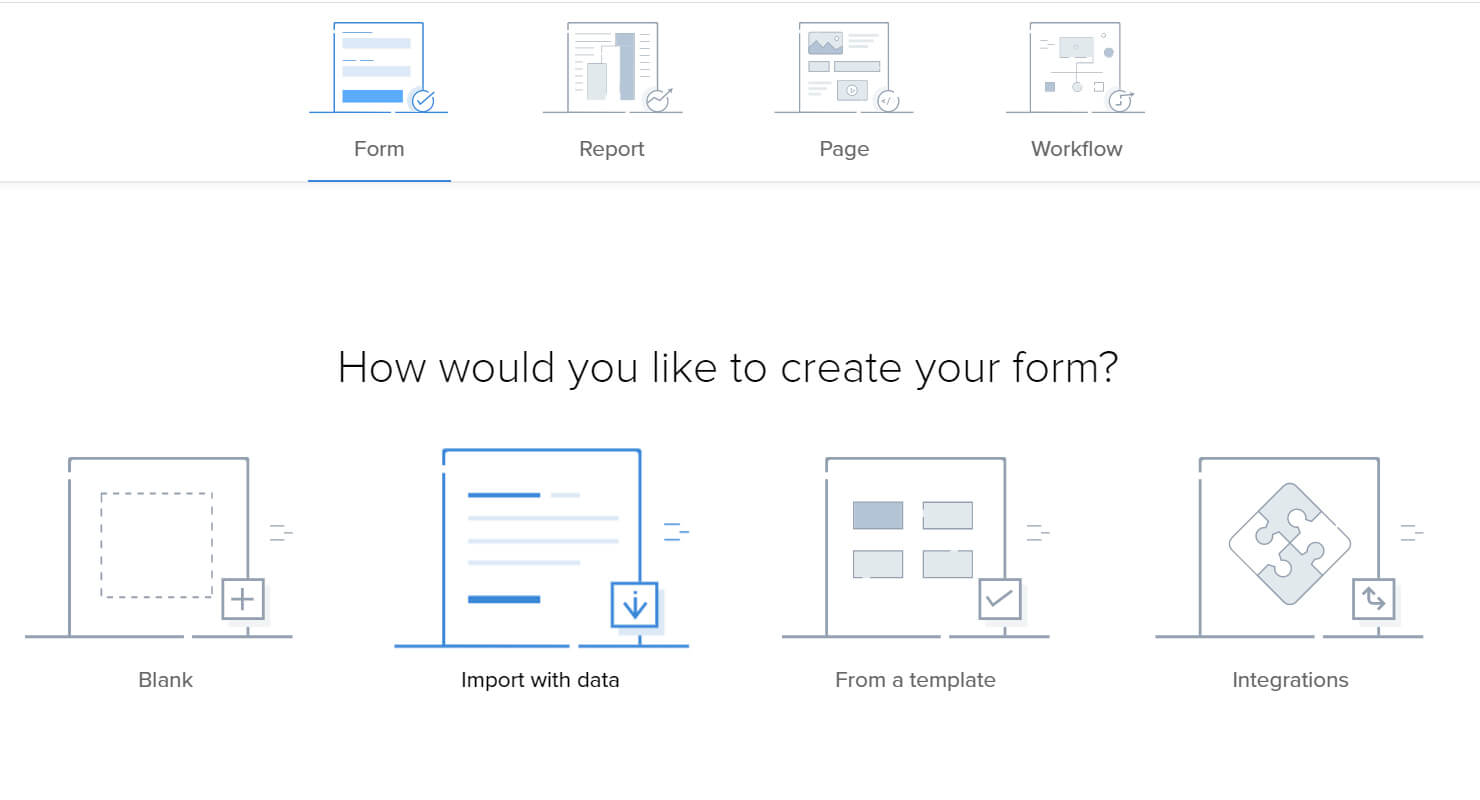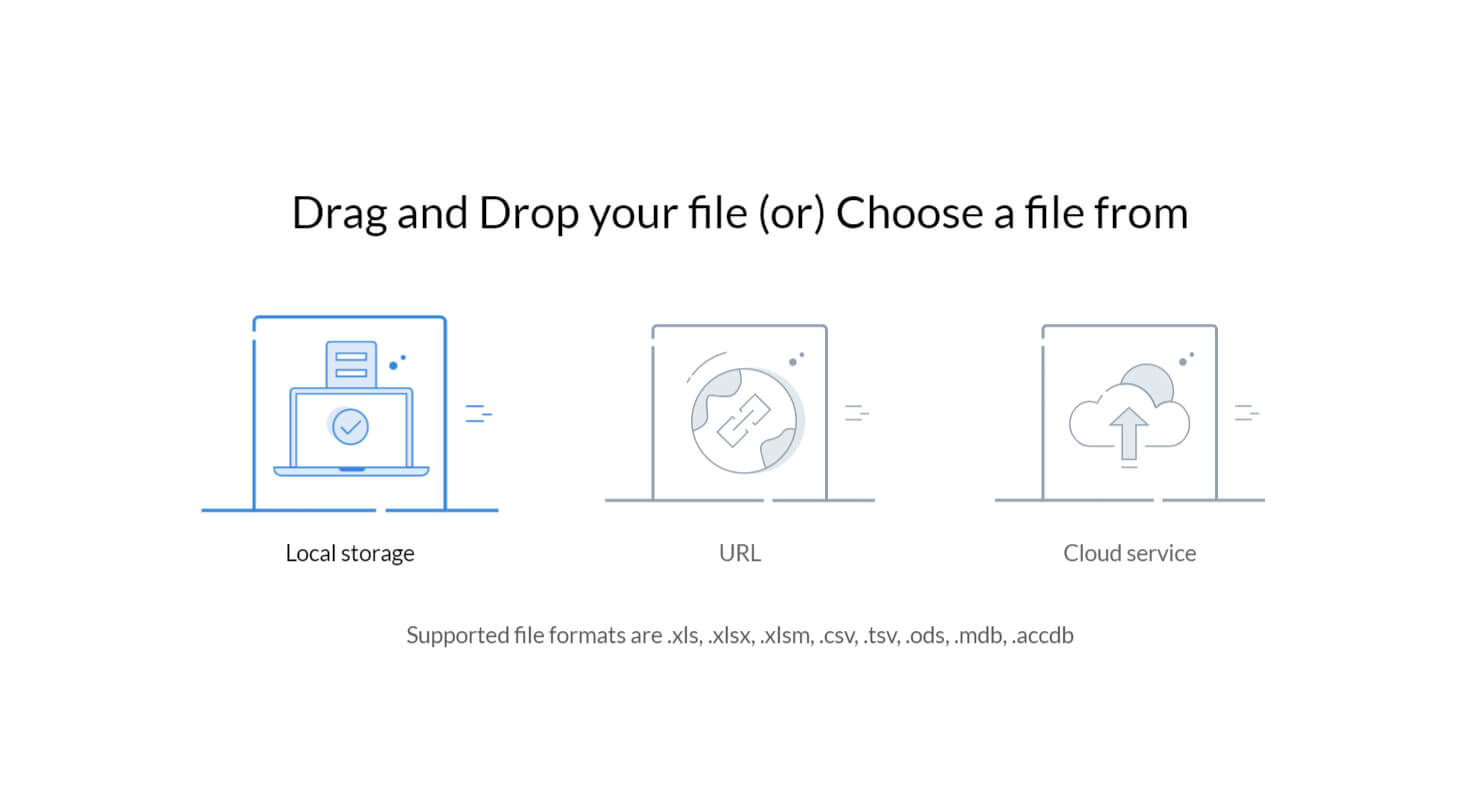 02

Data Operations
Collect and manage data
With built-in digital forms, you can seamlessly collect input from users in an organized manner, and perform advanced data operations. Our free app builder allows 250 API calls/day, to help you pull vital information from other apps, too!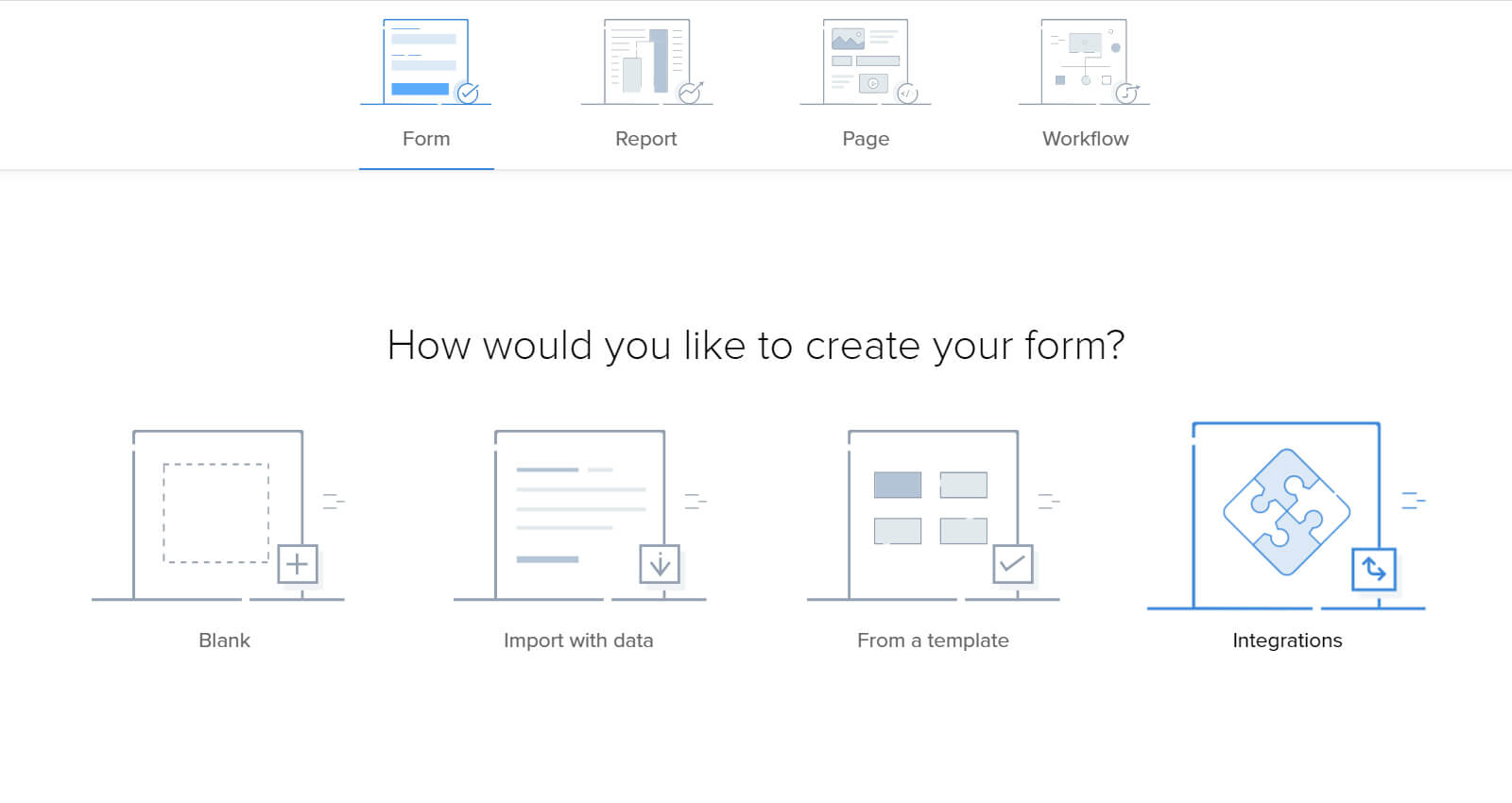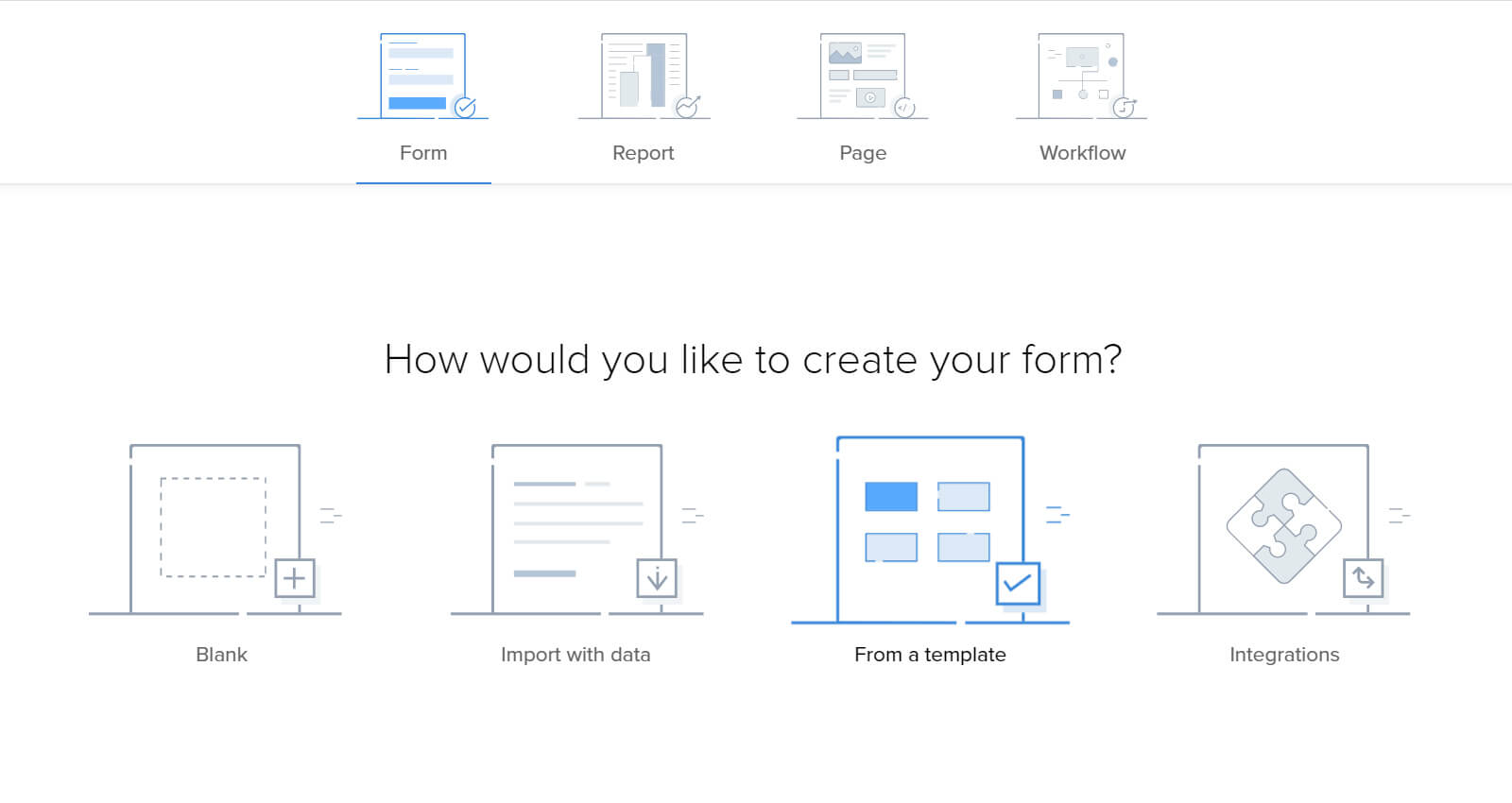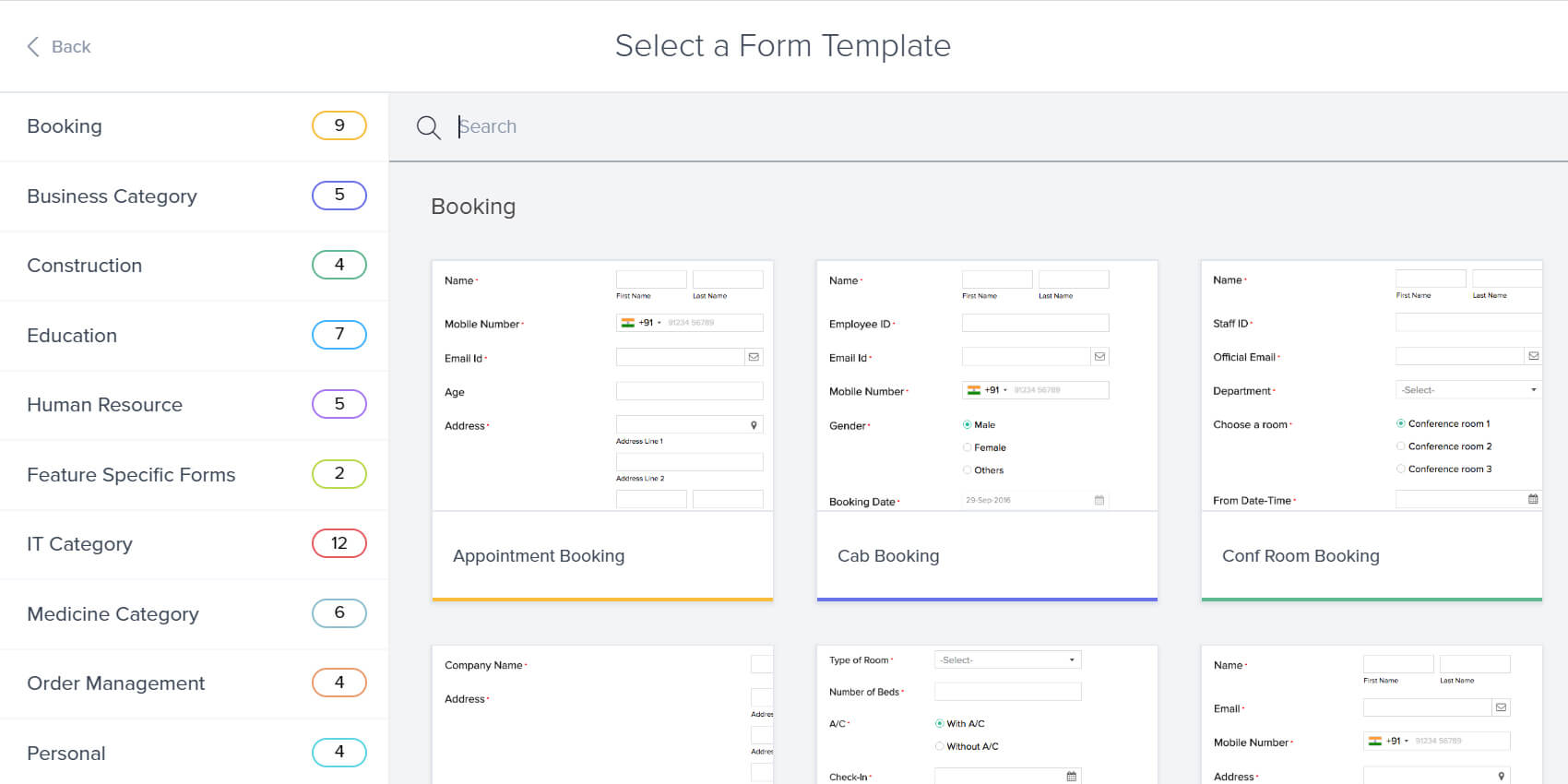 03

Intuitive Builder
Drag-and-drop app building
Model the application's architecture and the logical structure of your database, create attractive applications, and configure advanced workflows by simply dragging and dropping code blocks in the UI!s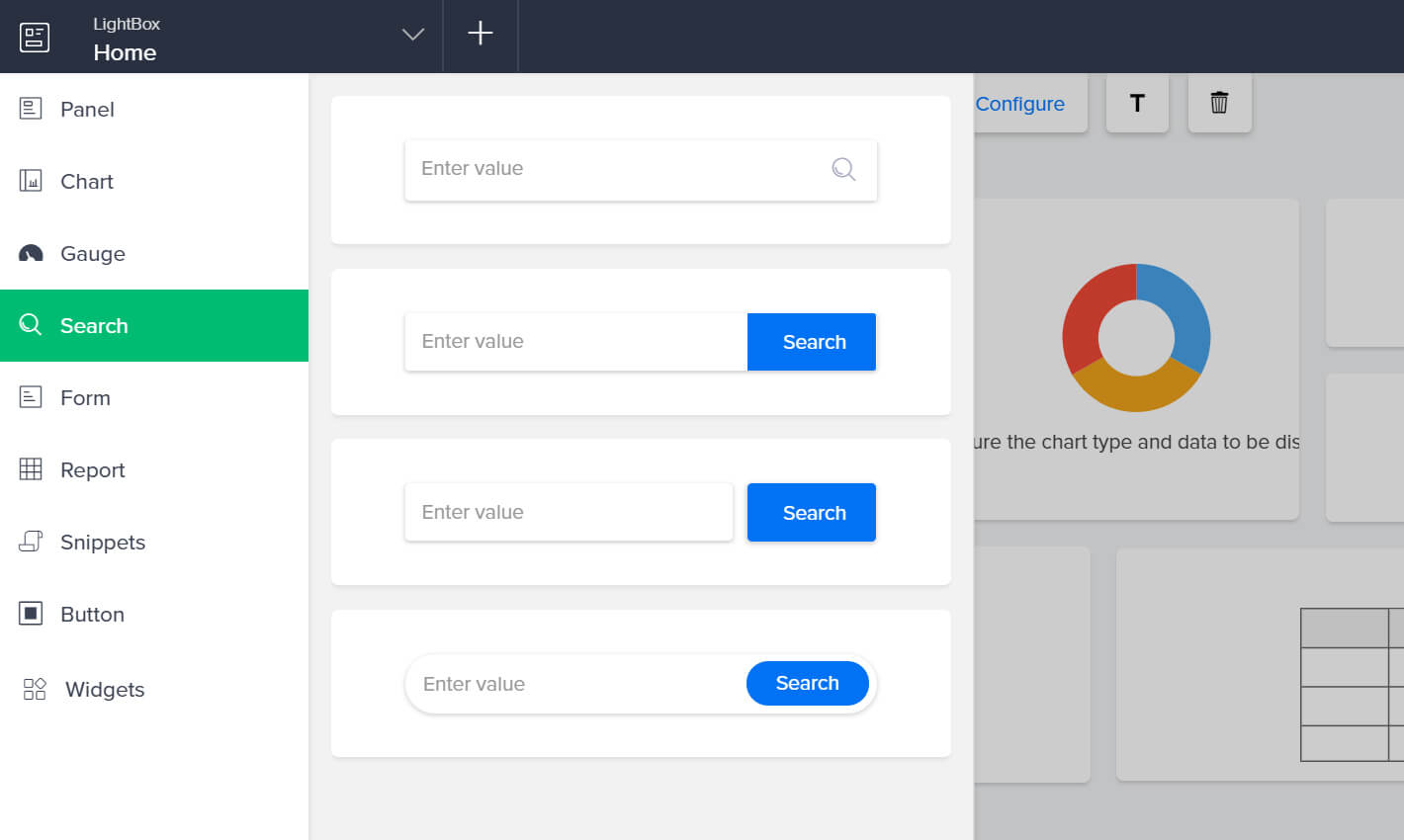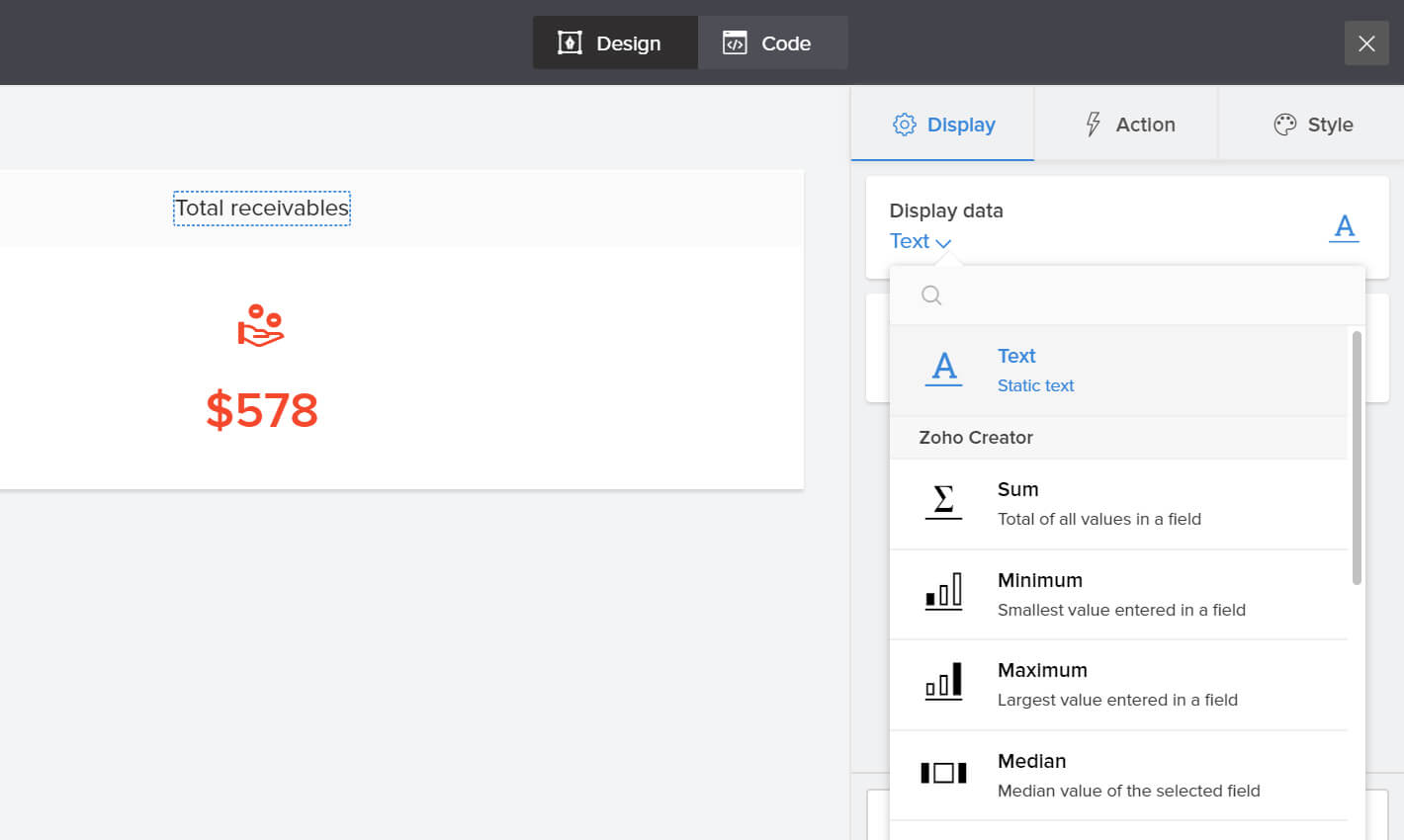 04

Advanced Automation
Factor in scenarios and stay notified
Add conditional logic, exceptions, and business-rule/scenario-based workflows with simple drag-and-drop code blocks. Quickly configure real-time alerts on predefined conditions, and get up to 50 email notifications per day with our Free plan.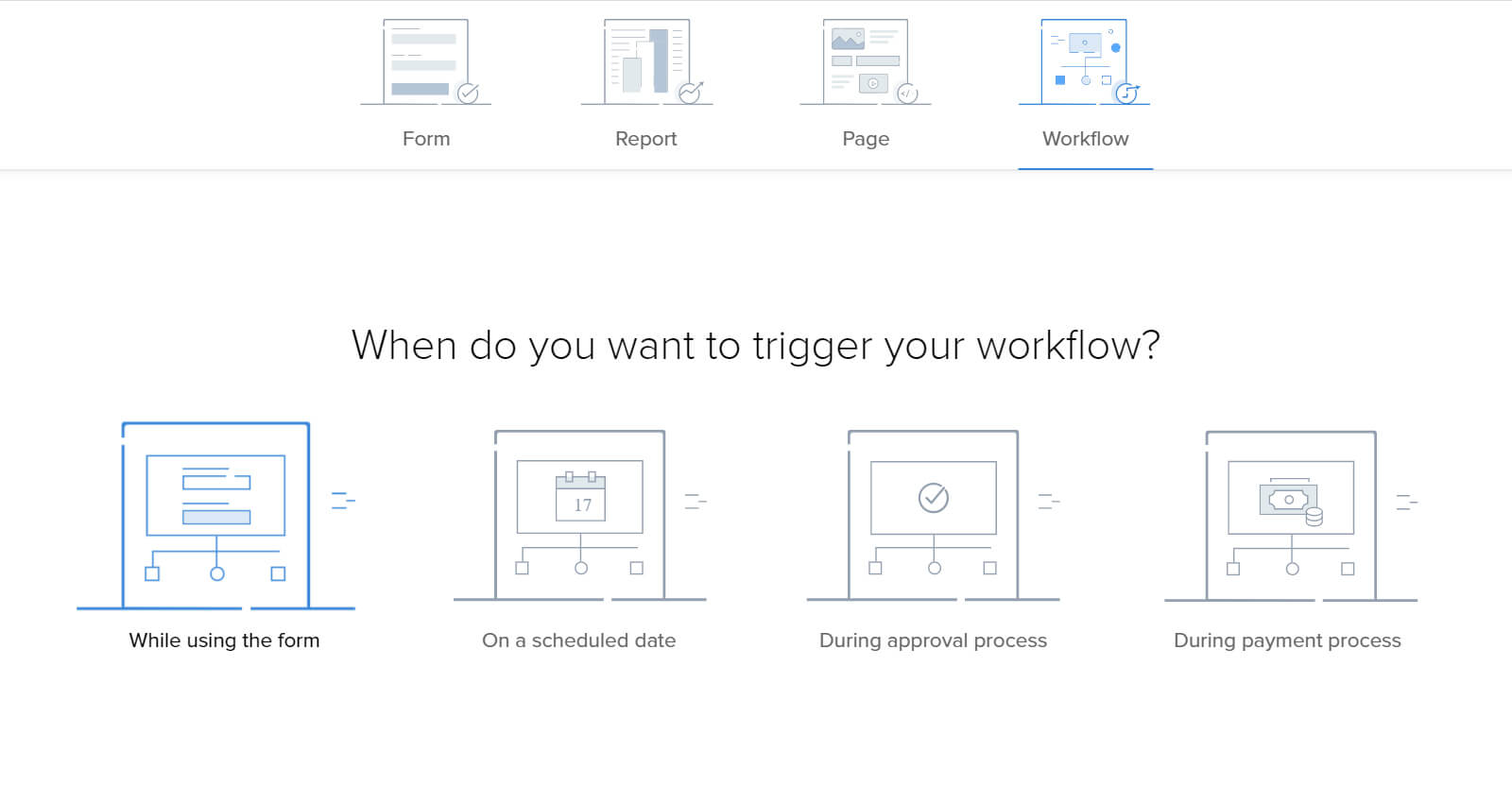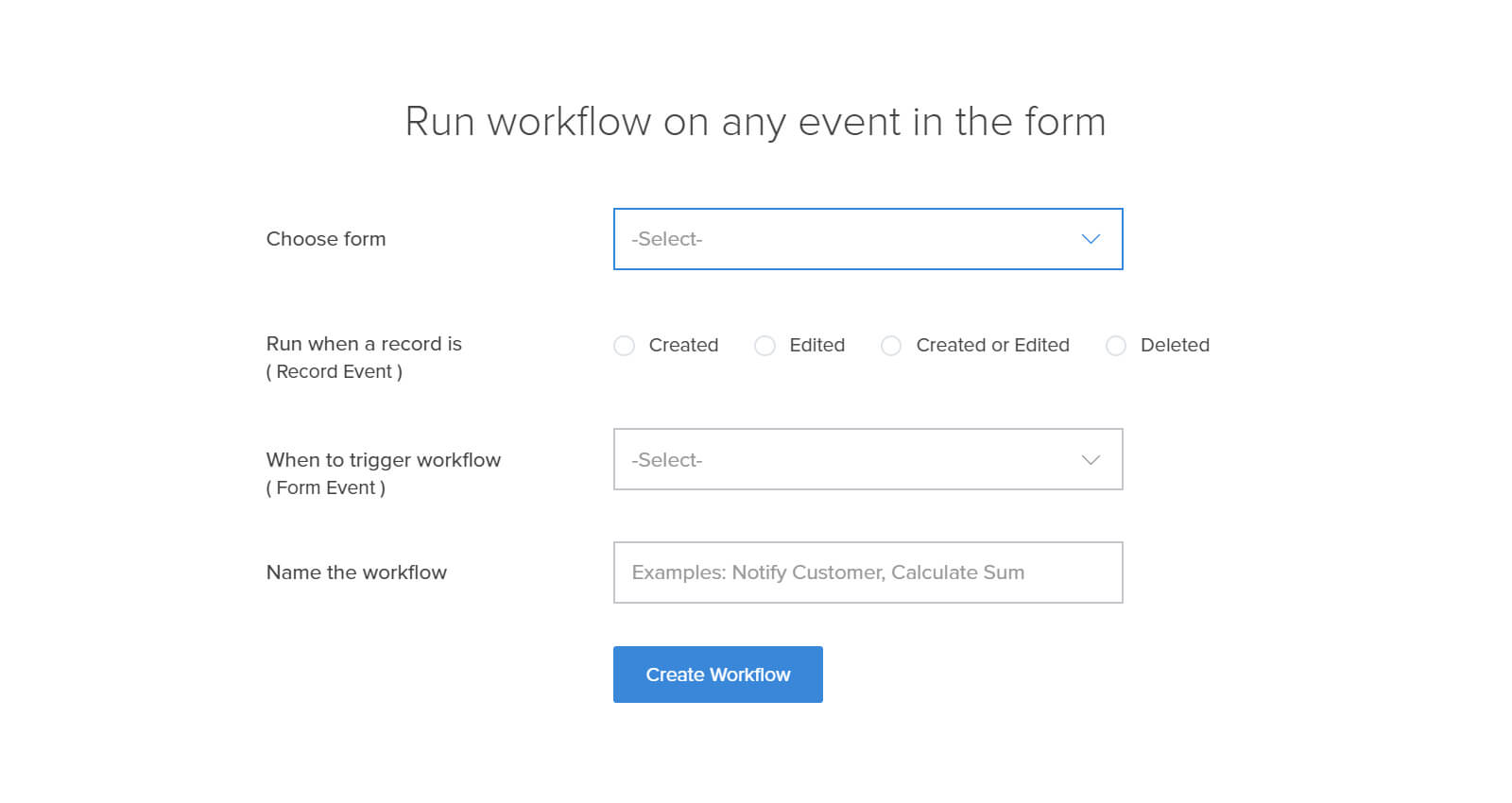 05

Performance and Analytics
Manage performance and usage
With prebuilt dashboarding and reporting capabilities, you can create and embed advanced visualizations in your app, without having to integrate with a third party reporting application for your analytics needs!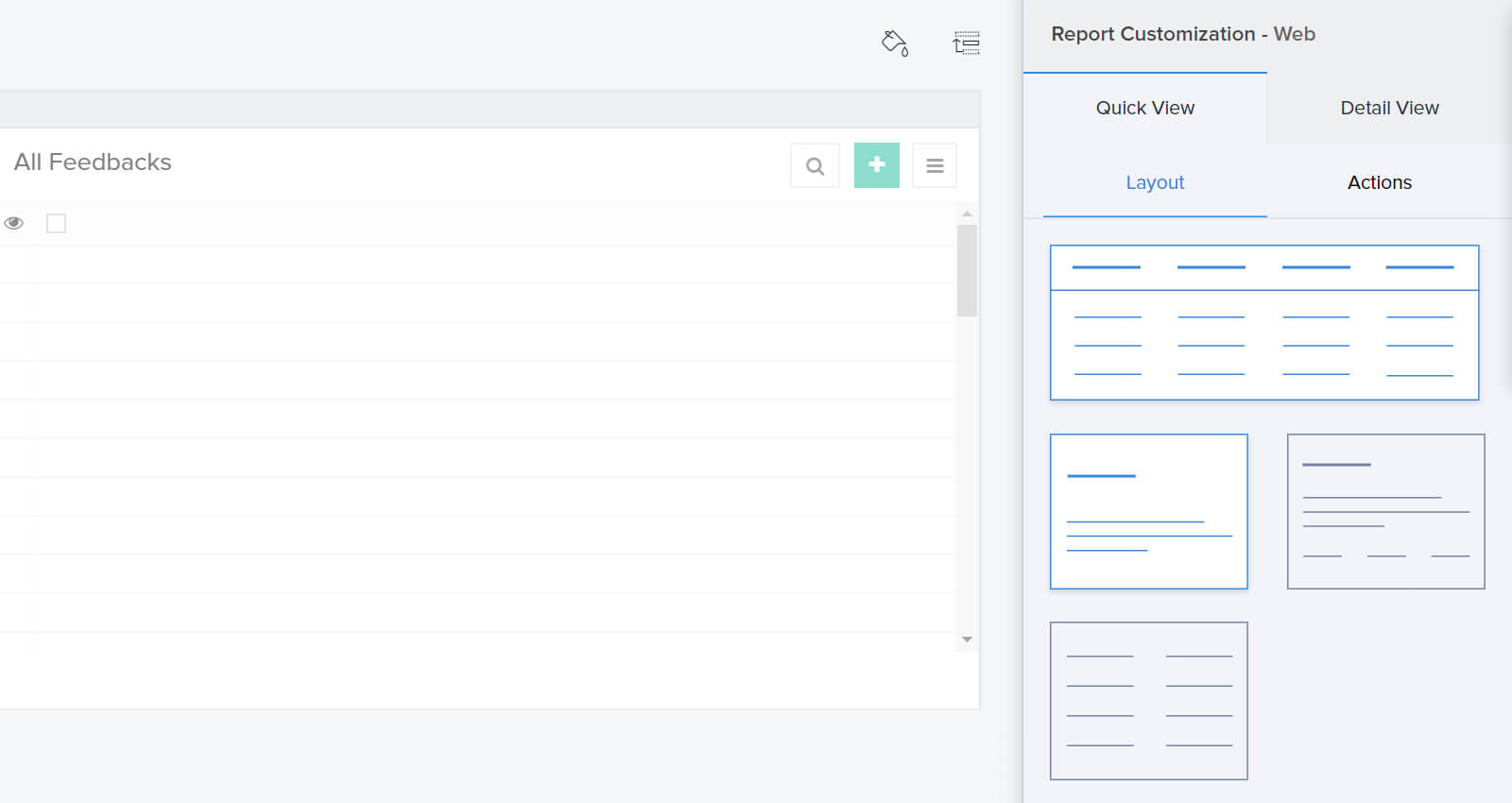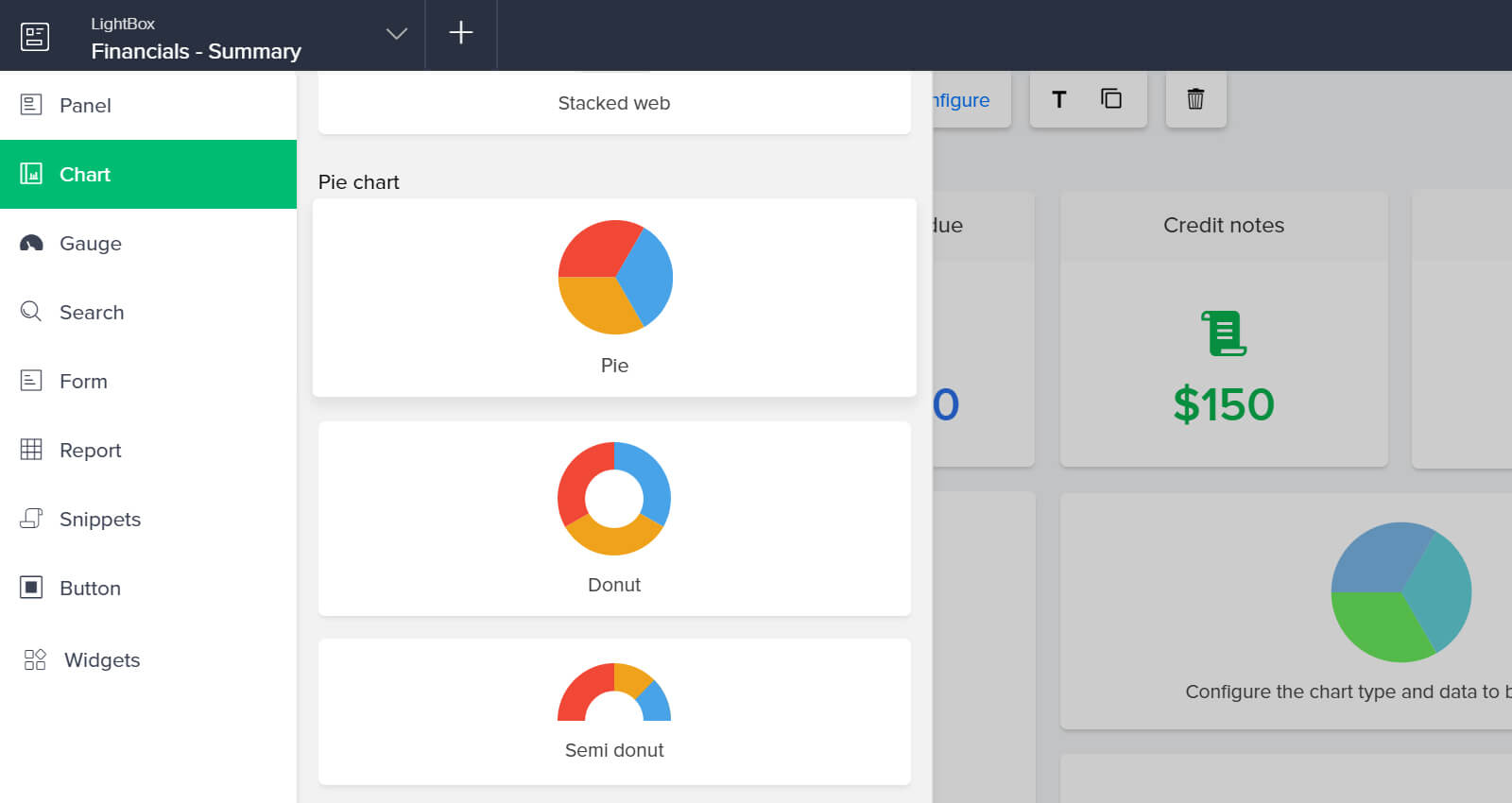 Why choose low-code over no-code?
Low-code and no-code platforms are revolutionizing the way applications are built. While both work on a similar principle, no-code platforms are heavily constrained by what the vendor feels is necessary for the user, with code blocks to help users incorporate specific functionalities. This not only limits customization but also reduces the chances of your app being unique to other apps developed on the same no-code platform.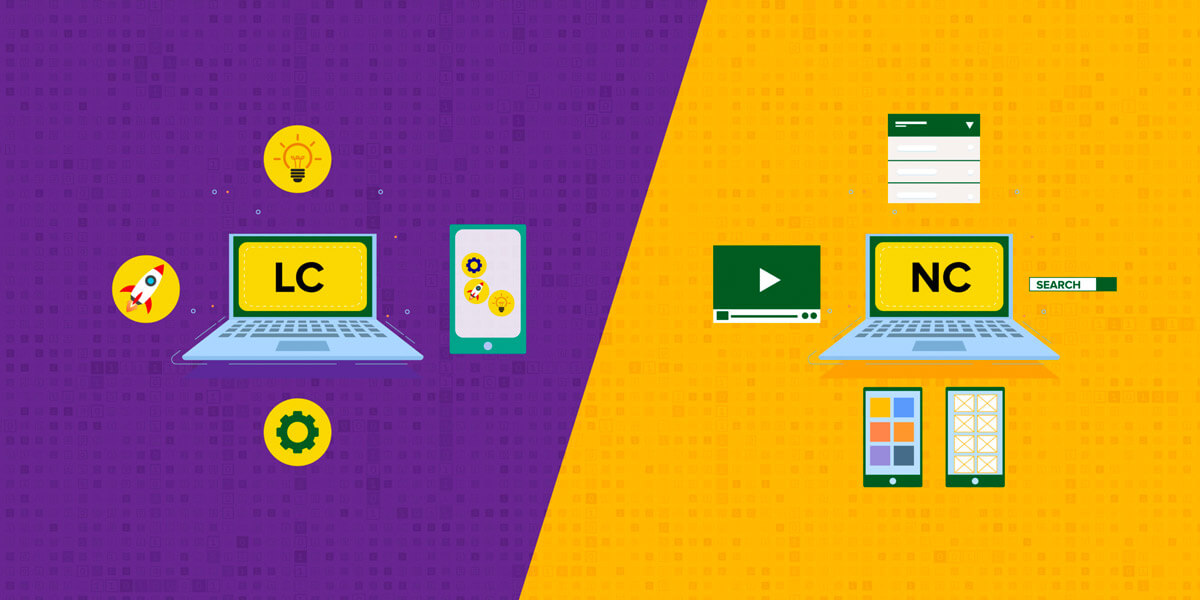 Integrate seamlessly
Tired of juggling between multiple applications while running your business? Our free app builder offers out-of-the box integrations with top third party applications, helping you operate and analyze your business from a single, consolidated instance!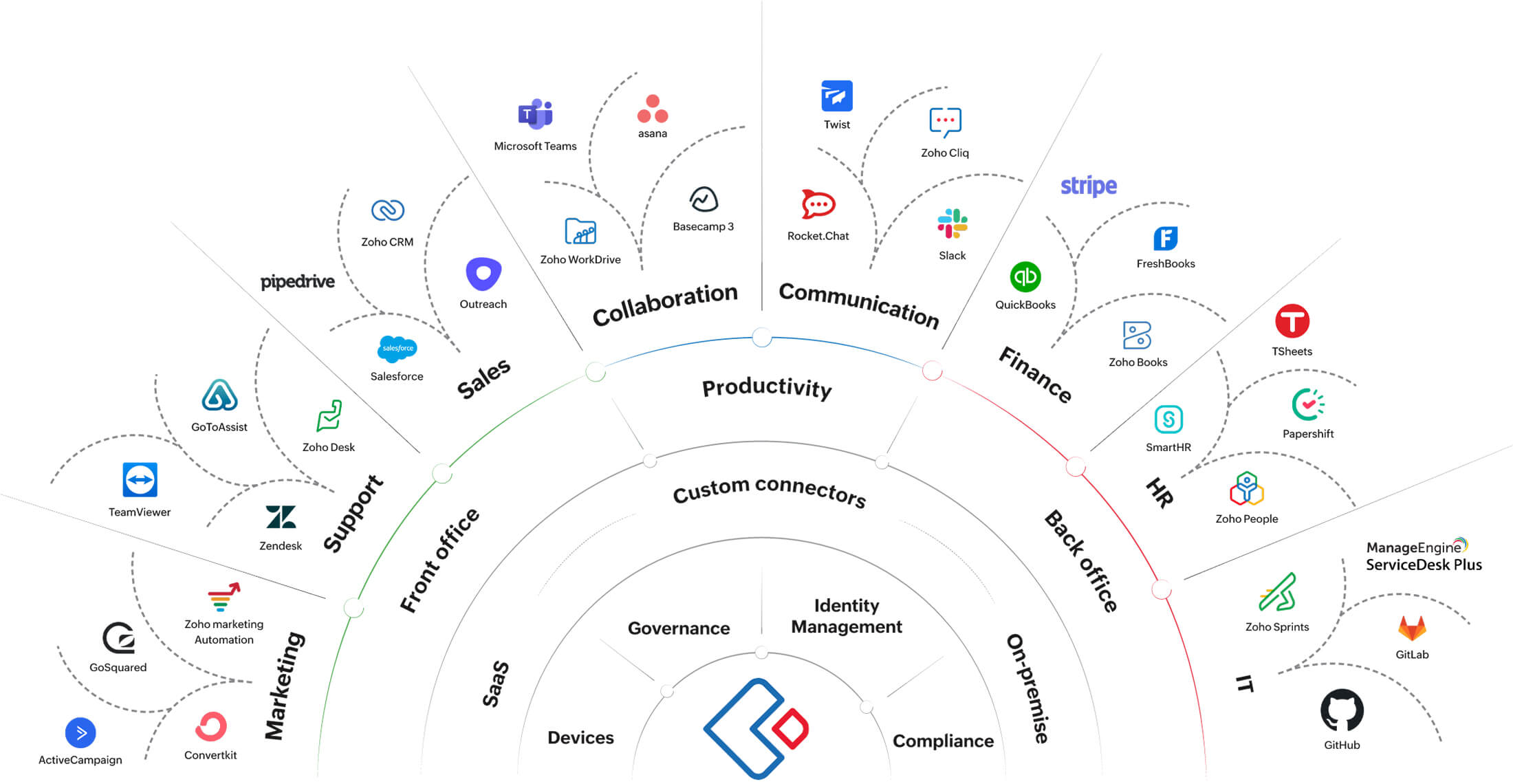 Top brands that use our platform
Zoho Creator rated as the top low-code platform by users
Frequently Asked Questions
How can I create an app for free?
With Creator's Free app builder, you can either start from scratch, or with an existing database, to build, manage, and scale cloud-based applications. Deployment and maintenance is a breeze on Creator, with our private data centers that ensure 99.9% uptime with enterprise-grade security. Get started.
How long does it take for me to create an app on Creator?
Creator's automation-first approach let's you create applications in minutes, with curated drag-and-drops. Our proprietary programming language, Deluge, has been conceptualized exclusively for nontechnical users, helping you quickly configure advanced capabilities and workflows, with no coding background needed! Learn more
Does Creator support native iOS or Android development?
Yes, Creator has you covered across the mobile application development lifecycle, from application architecture and UI/UX to advanced workflow automation and performance monitoring. Learn more
What's the file storage limit with the free app maker?
You're able to store up to 250MB of documents, images, and files per user, through the File Upload field.
Is there a place where I can view the full feature list of the free app builder?
Yes, click here to view the entire features comparison with our paid plans.
Are there prebuilt app templates that I can quickly customize and reuse?
Yes, Creator boasts 60+ prebuilt apps to cater to a diverse set of business functions and a wide range of business sectors and industries. Learn more