What are deep integrations?
Deep integrations let you connect your application to a host of services—both internal and external—to exchange data and automate processes which otherwise would require a herculean effort and a lot of technical know-how. Integrations on Zoho Creator are facilitated though connections, which form the link between different services. With connections to 45+ Zoho services and 500+ external products, Zoho Creator applications can be the center of all your business transactions.
Integrate your business and break down silos
With an array of prebuilt integrations and a drag-and-drop builder, configuring and maintaining connections on Zoho Creator is easier than ever
Custom integrations

Lead your business with custom integrations using built-in connections and invoke URLs.

No-code usability

Build applications, configure connections, and set organizational workflows without writing a single line of code.

Authorized connections

Authenticate with other Zoho and third-party cloud services to migrate, access, and modify data using integration tasks on Deluge—Zoho's own scripting language.
Global transactions made easier and more secure
Put your business transactions on autopilot with integrations on Zoho Creator.
Collect payment securely
Use custom payment workflows to easily collect payments through your forms. Zoho Creator now supports leading payment gateways like Stripe, PayPal, Forte, and Razorpay, to name a few. Configure the payment gateway of your choice once, and run workflows securely from then on.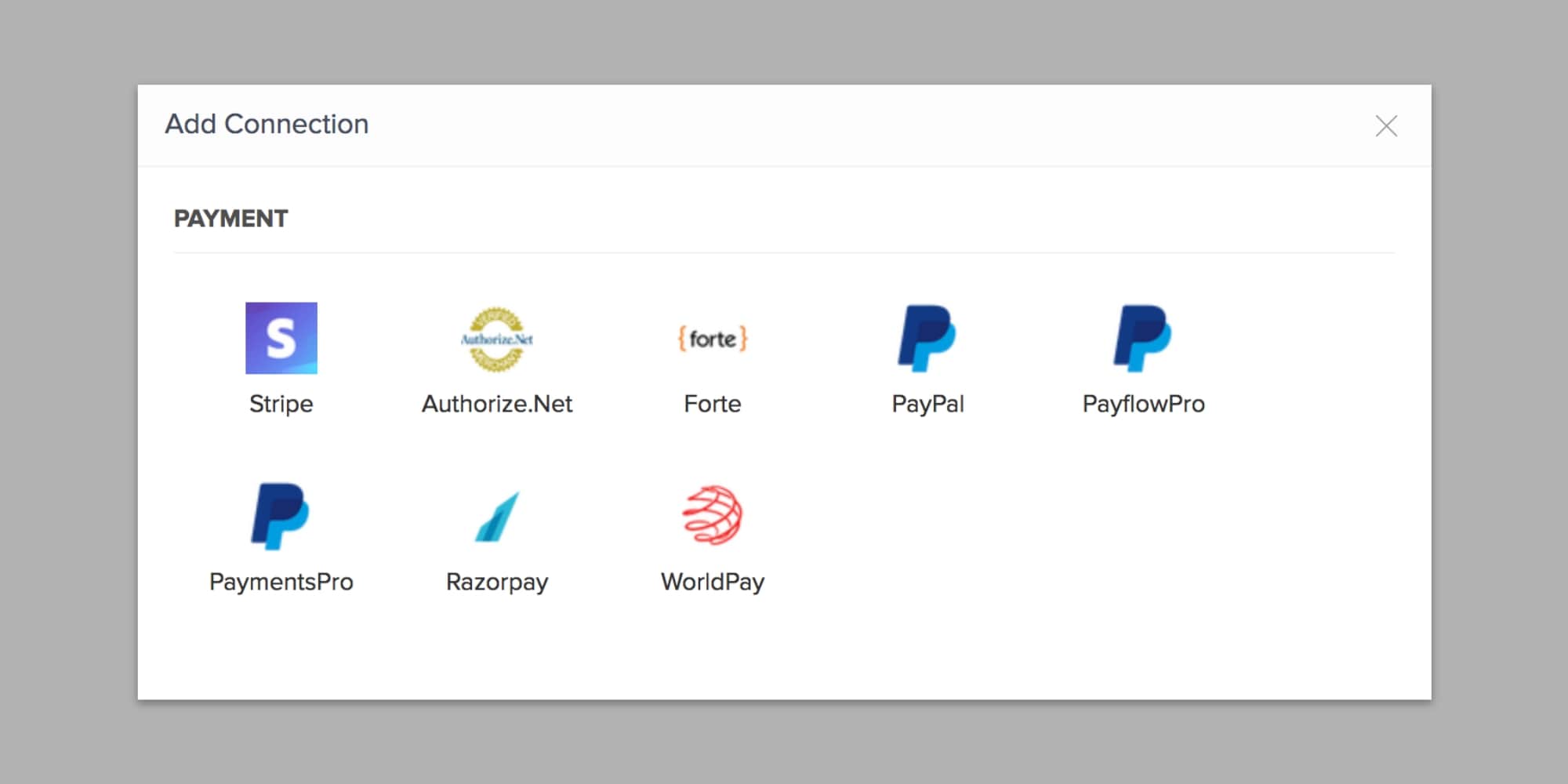 Multicurrency support
With support for almost every currency your Zoho Creator application is equipped to transact with people and businesses from anywhere in the world.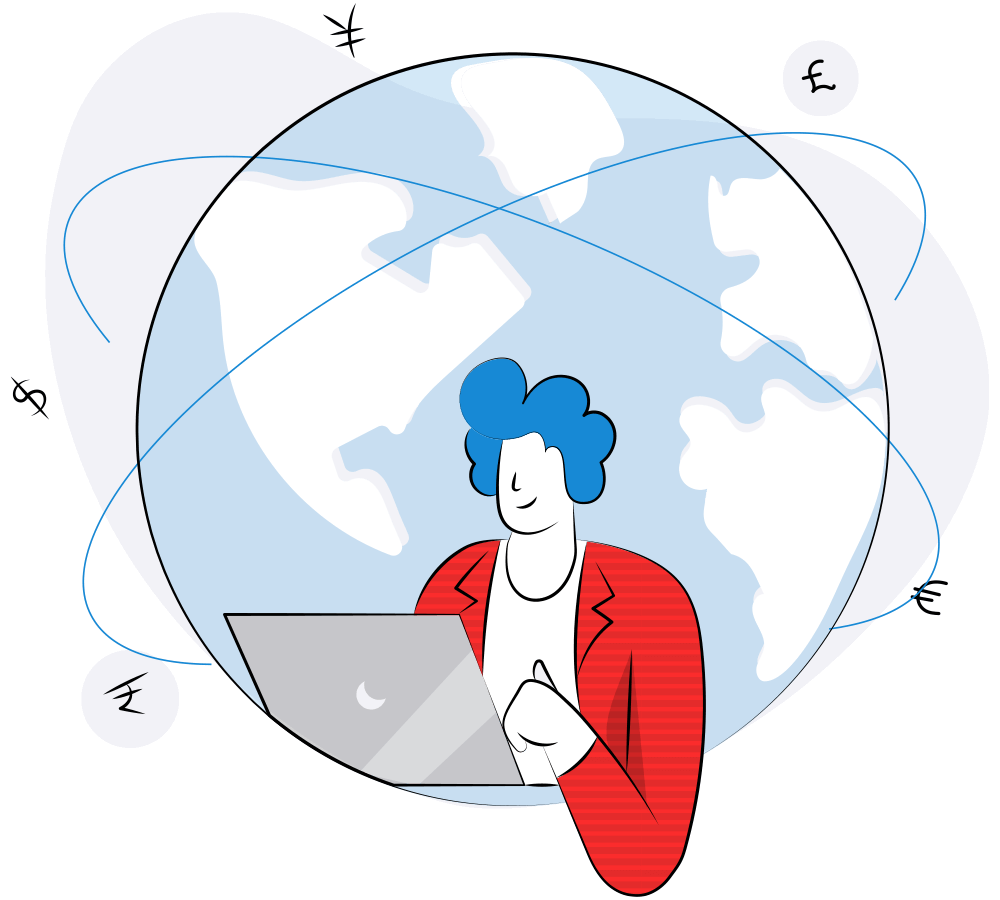 One-click configuration
Adding connections is a one-time process that requires zero coding expertise. Once set up, it can be used across applications in your account.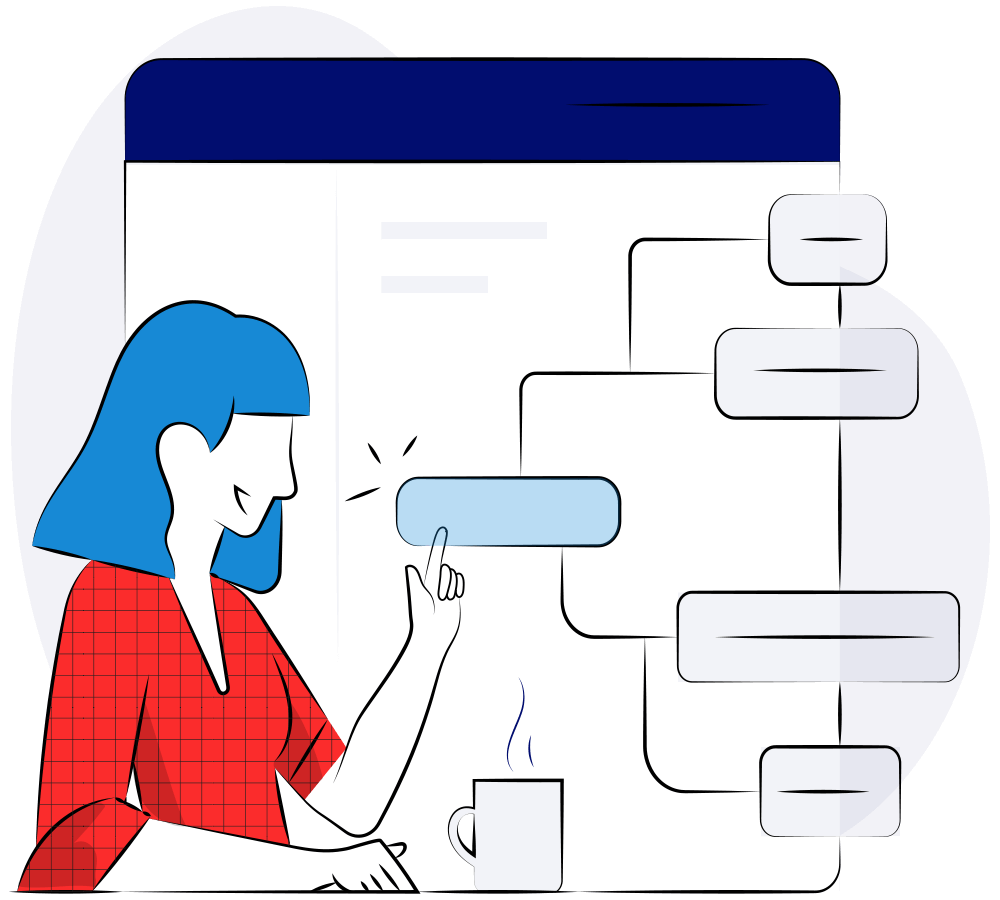 Secure IT asset management with ServiceDesk integration
The ServiceDesk Plus (SDP) integration task in Zoho Creator facilitates smooth data flow to SDP from collection forms. This ensures top-notch customer service for IT teams across the organization.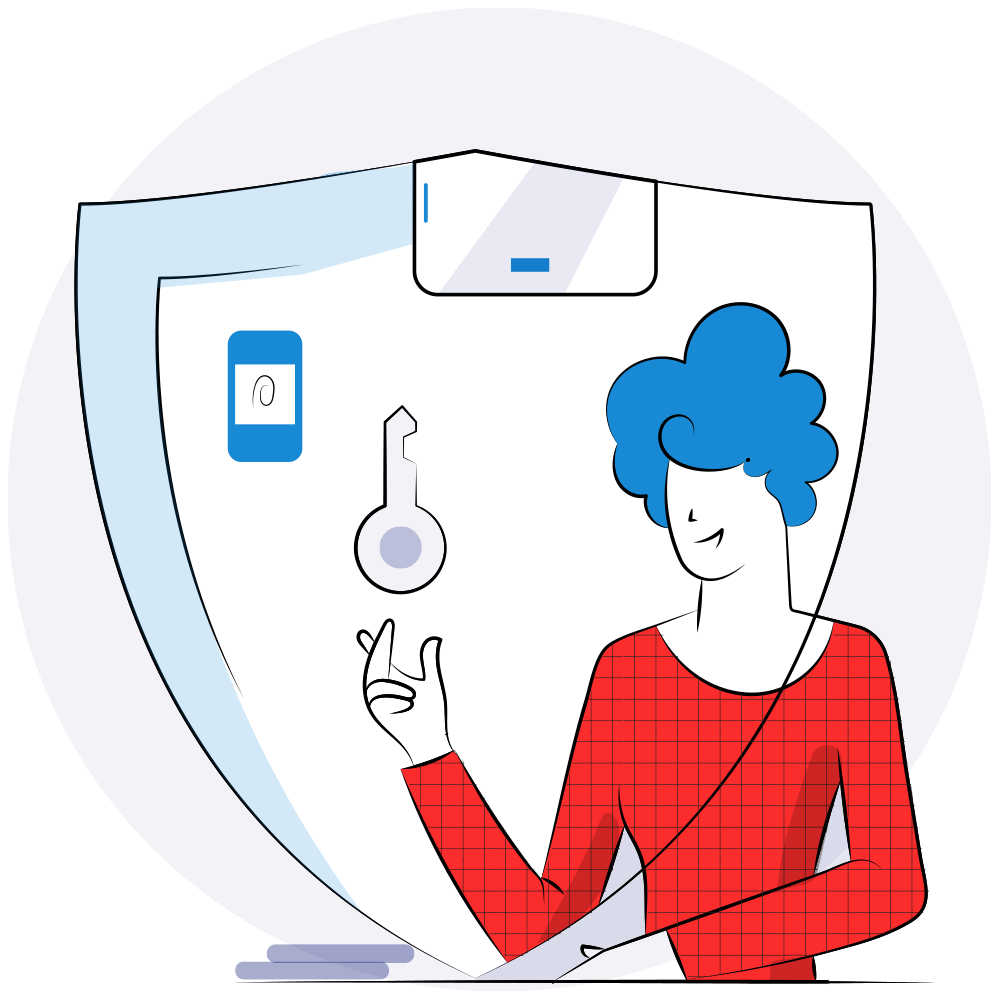 Integrated cloud ecosystem
Integrate your business with cloud services like ServiceNow, Mailchimp, Shopify, Quickbooks, and 500+ other services to build a comprehensive application that keeps track of all your business transactions in real time.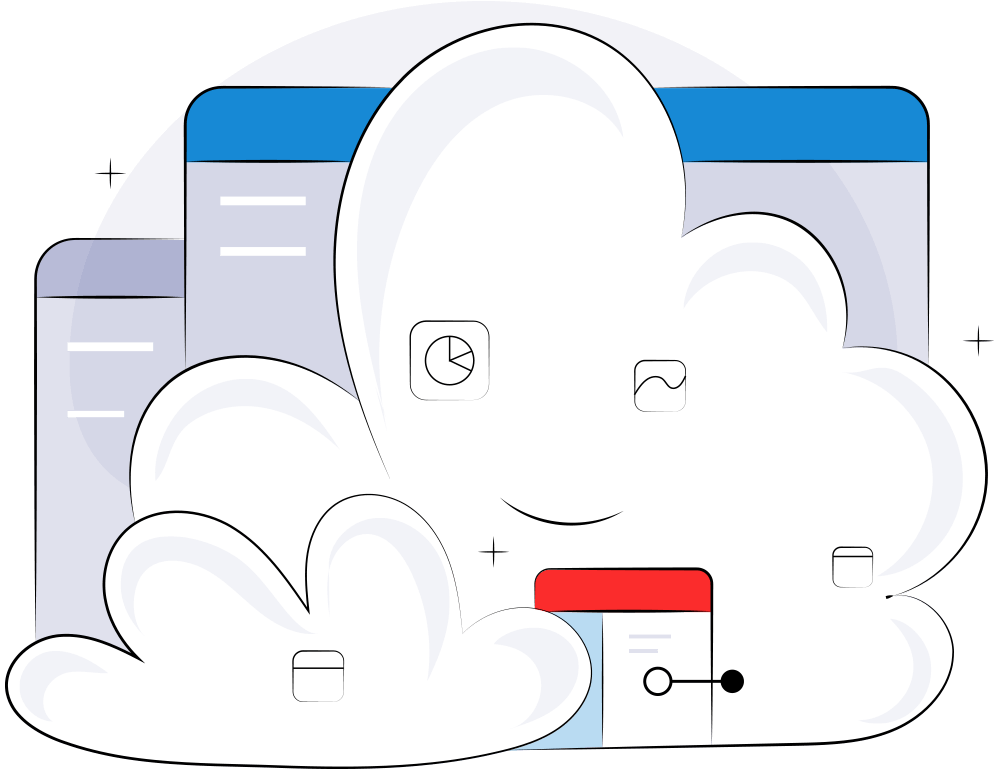 Configure a connection in 3 steps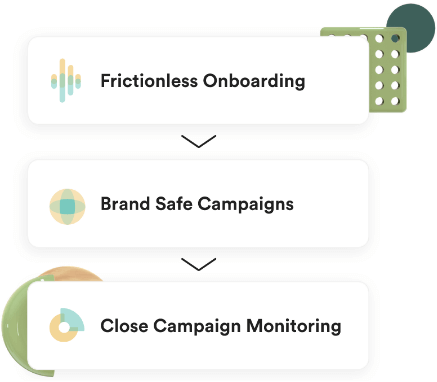 Select the type of connection
For default connections, select the service that you want to integrate with Zoho Creator. For custom connections, you can configure them on your own.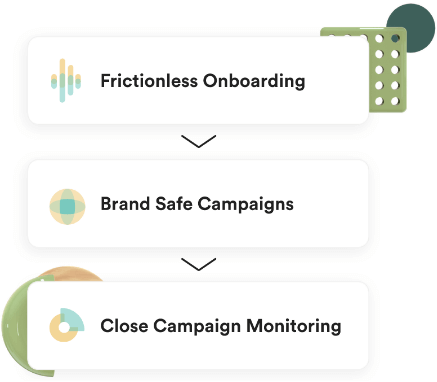 Set connection parameters
For default connections, provide the name, link, and scope of the connection. For custom connections, authentication type has to be provided for configuring the API.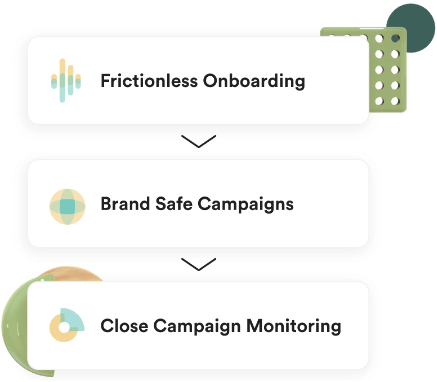 Complete the authorization
Upon successful authorization, the connection will be created and listed under the connections tab. These connections are reusable and can be used by any application in the account.
Explore relevant features
Frequently Asked Questions
What are the benefits of business integrations?
From better customer service to increased productivity, integrations help businesses improve data accessibility and reduce overhead costs.
How are integrations used in business?
Integrations enable different applications and services to interact with each other, irrespective of the systems on which they are running. Data is shared and modified in real time, increasing operational efficiency.
Why is payment security important?
Payment security is of the utmost importance because it secures online payments and the transfer of sensitive information, like client data.
Are online payments secure?
Although any online payment runs the risk of cyber theft, choosing a secure and stable payment method, connection, and gateway can make online payments much safer.