What's a schema builder?
The schema builder in Zoho Creator provides you with a visual representation of your application's logical structure. An easy-to-use yet powerful design tool, the schema builder lets you design the basic framework of your application and monitors your data model at every stage. The link created between forms, with the introduction of lookup and subform fields, is called a relationship. In Zoho Creator, powerful relationships can be created and maintained by taking advantage of a bird's-eye view layout of your application.
Envision all your concepts in full-screen mode
The schema builder on Zoho Creator is all you need to represent your application pictorially and meaningfully.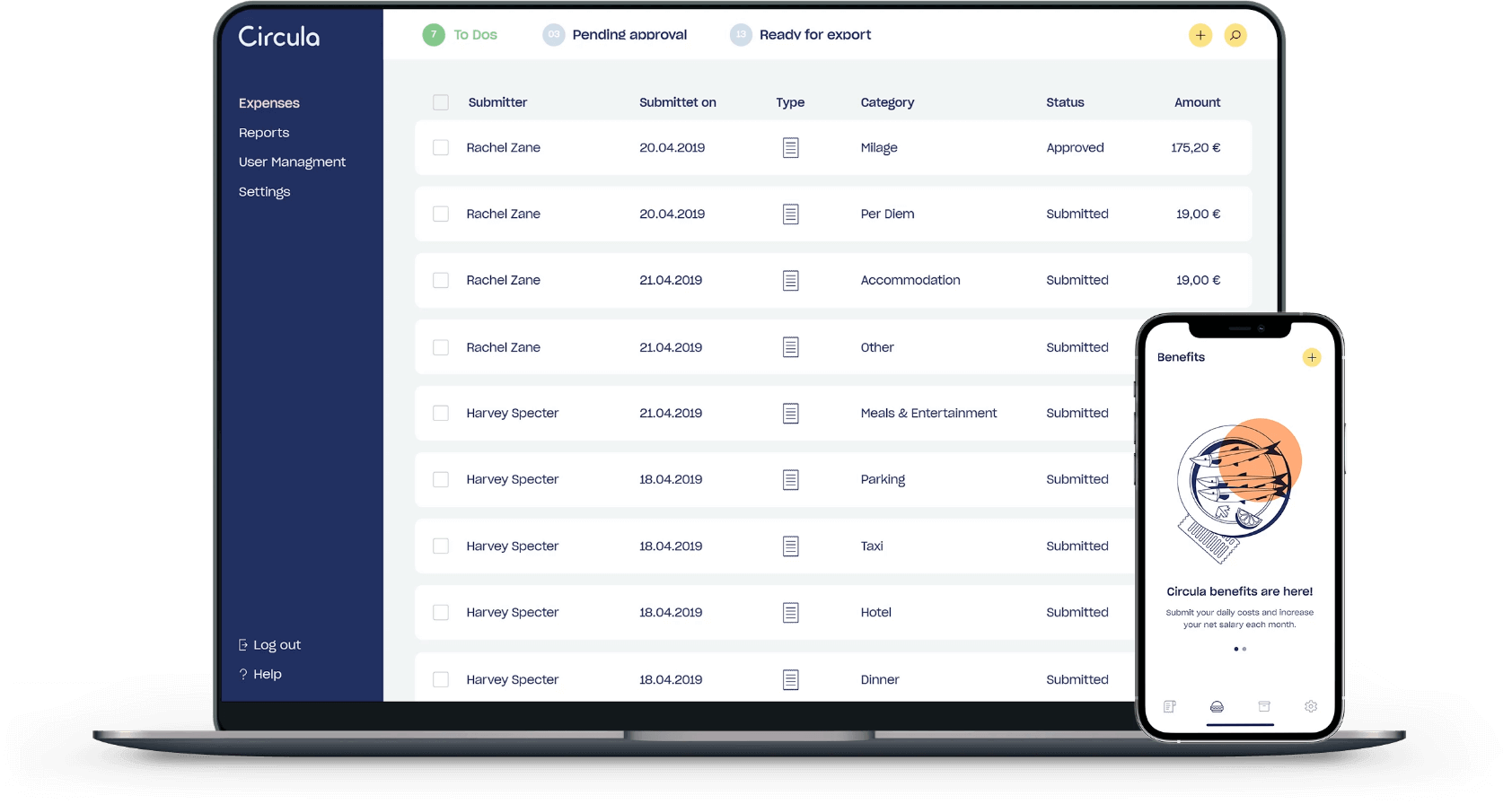 Visualize your application, dictate your data flow
Objects, the relationships between them, and the rules of data flow define every data model. Zoho Creator's schema builder offers you the perfect mix of features to model your data the way you want it to be.
Point-and-drag system

View and create new relationships by dragging the cursor between your forms. This bypasses navigation via the app builder.

Complete picture

The schema builder provides a comprehensive view of your conceptualized application, helping you build your application faster. Each circular graphic is a form, holding the information of all its fields and reports.

Flexible environment

The entire Zoho Creator ecosystem is perfectly connected. You can even configure relationships between forms in two different applications.
Relationships that define your business
Relationships bundle information meaningfully, so that data is captured accurately and data integrity is preserved. Zoho Creator supports all three types of relationships: one-to-one, one-to-many, and many-to-many. Here's a close look at the features that will help you cement your goals:
The ever-powerful lookup field
The lookup field enables you to retrieve a wide variety of data from other forms. This not only creates a relationship between the forms, which aids in building a unified structure for your application, but also reduces the need for creating multiple forms.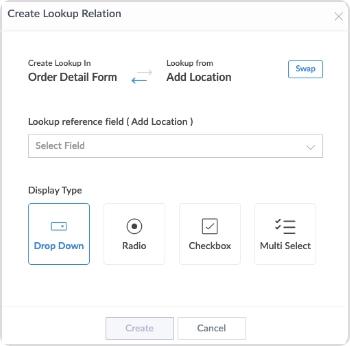 Customized data flow
Based on your business requirements, you can leverage both unidirectional and bidirectional relationships. Bidirectional relationships between two forms enable data to be updated automatically in both forms when there's a change in either.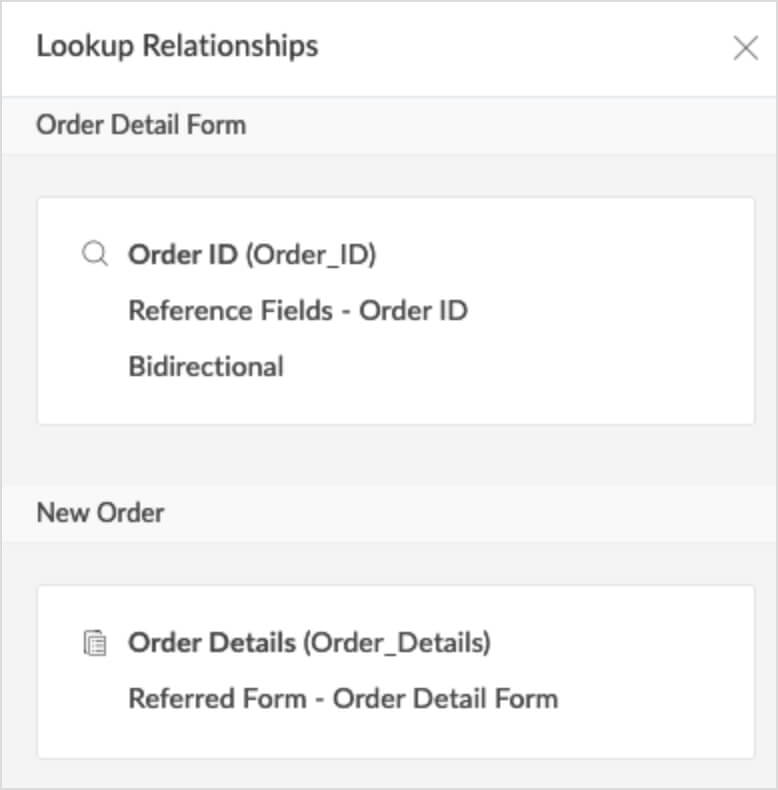 Build, view, and edit relationships in 3 steps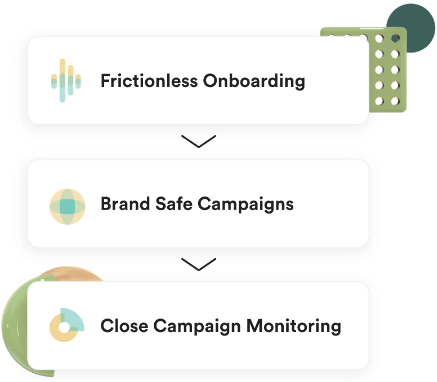 Build relationships
Drag the connector from the form that you need to look up data from to the form that you want the data to be displayed in. The swap button can be used to reverse the direction of the relationship.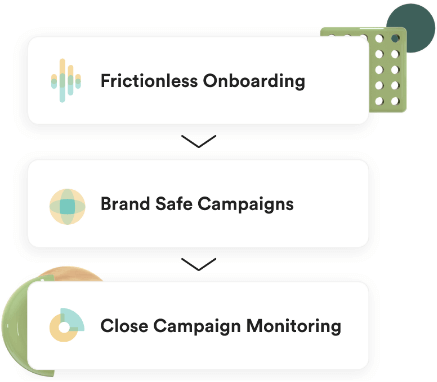 Set display
Set the display type of your choice for the looked-up data. Zoho Creator offers four display types—radio button, drop-down, checkbox, and multi-select—which can be leveraged based on the type of relationship used.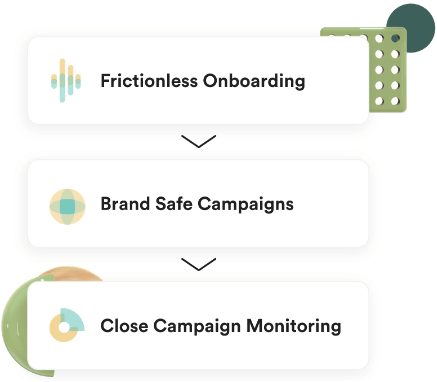 Manipulate with ease
Data models built on the schema builder can be modified, viewed in full screen, and printed, when necessary.
Explore relevant features
Frequently Asked Questions
What is a schema builder?
A schema builder is a tool that provides you with a visual representation of your application's logical structure.
What's the schema builder in Zoho Creator?
The schema builder in Zoho Creator lets you plan and design your application with a bird's-eye view, to create relationships visually.
What are the capabilities of a schema builder?
A schema builder serves throughout the software development life cycle—from the planning stage to the maintenance stage—by helping the developer build complex data models with a point-and-drag system.
Where is the schema builder in Zoho Creator?
The schema builder in Zoho Creator can be found in the application under Developer tools.
What makes the schema builder so useful?
The schema builder, with its visual building capability, eliminates the requirement to navigate from form to form to create, edit, or delete relationships.