Top brands that use our platform
What is a visual workflow builder?
Visual workflow builders are tools that let you automate time-consuming and repetitive tasks with ease, using a simple drag-and-drop interface. This visual development environment eliminates technological barriers and empowers everyone to build applications that solve real-time business problems.
Zoho Creator's visual workflow builder is built upon low-code tech, a platform that enables a visual approach to application development. This WYSIWYG model allows you to automate everything—send instant SMSes, set field values, push data to Salesforce, link to PayPal, and more, with just a few clicks.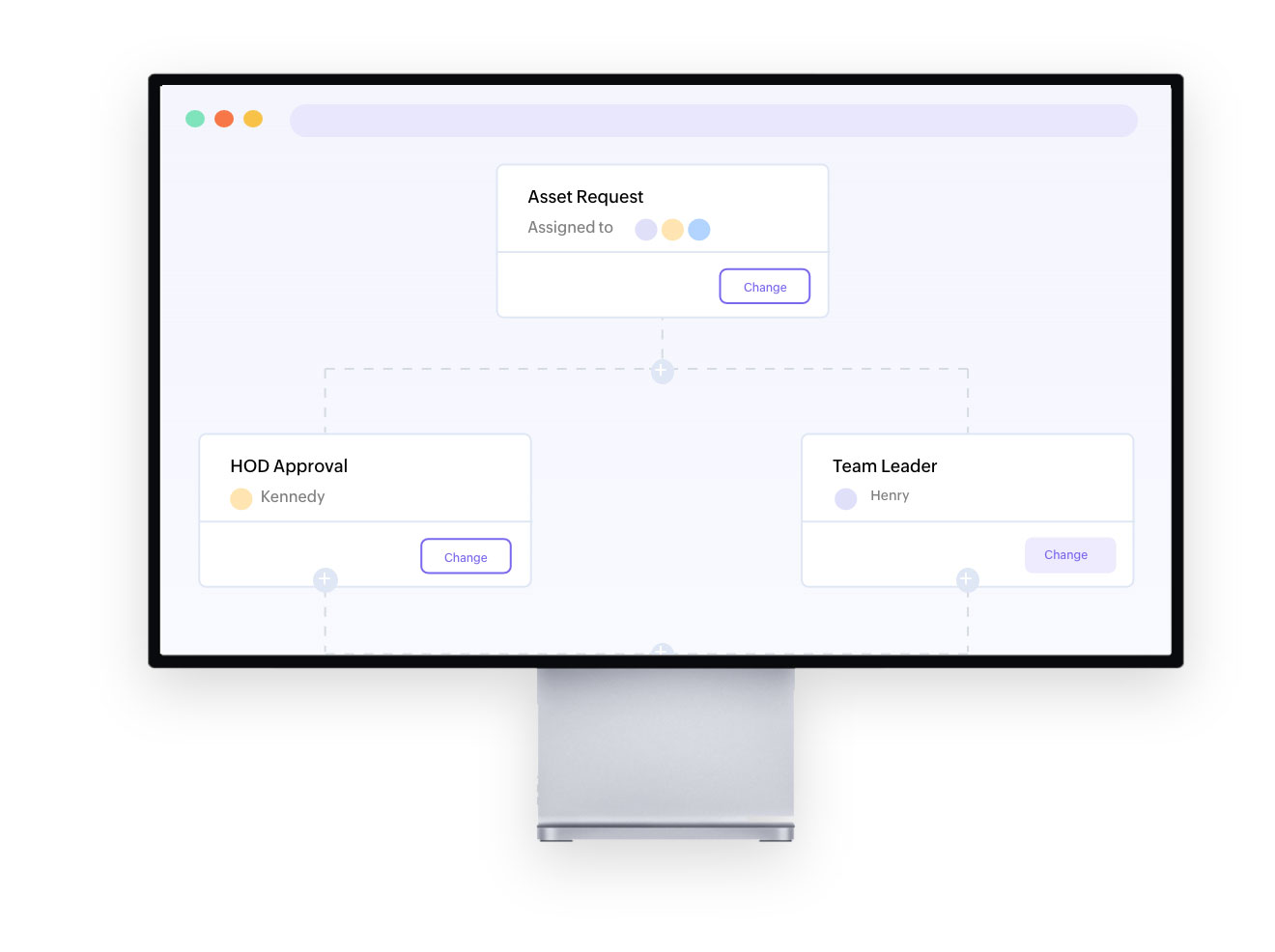 How to build visual workflows
Every workflow consists of three parts—an action, an event, and a trigger. Mapping your business requirements to these components is the most important step in creating workflows. Once the mapping is done, building workflows becomes a cakewalk.
Action
Any task that needs to be automated, like sending an email notification.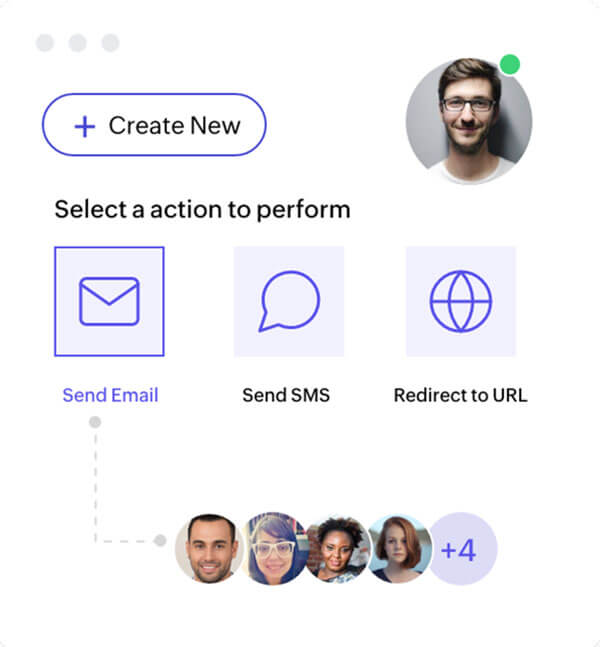 Event
Specifies the instance at which a task has to be carried out, like sending an email notification when a record is created.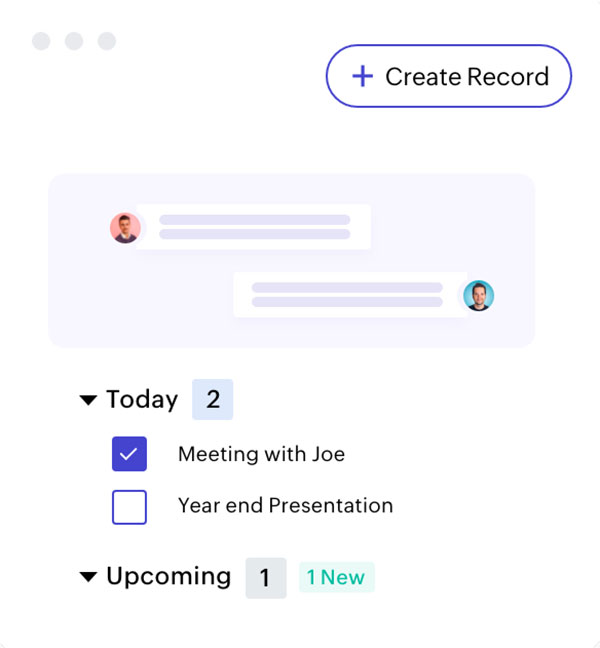 Trigger
The user input that initiates the workflow, like when a record is created upon form submission.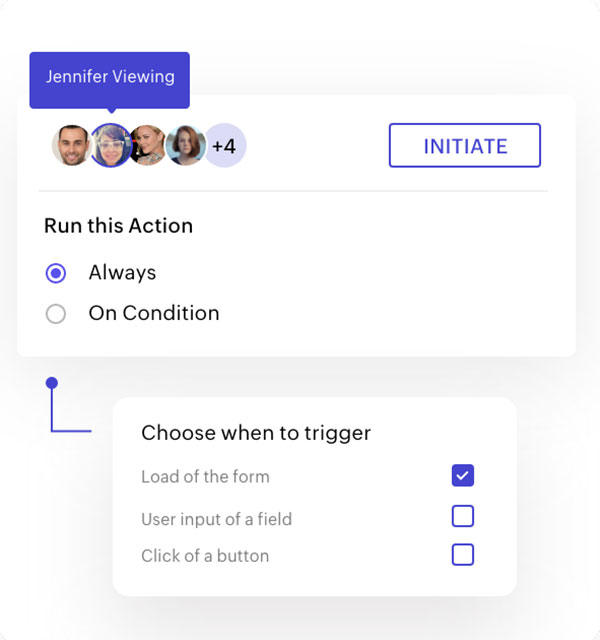 Zoho Creator, a visual workflow builder for every need
Forms
Schedules
Approvals
Payments
Custom Functions
Visual workflow builder for Forms
Forms are the basic structure for creating any application on our visual workflow builder. They let you create forms, import data, add fields, set triggers, and perform actions. In short, they help you make sense of your data; all visually.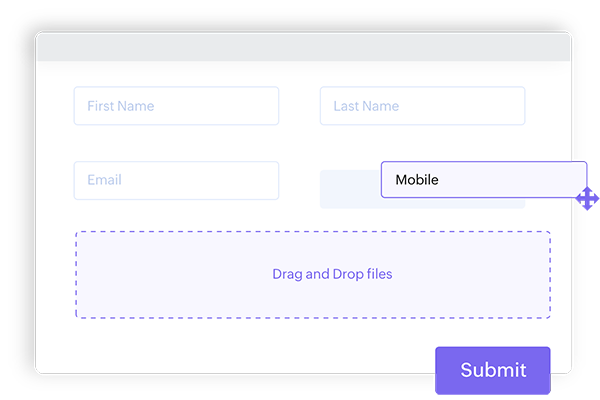 Visual workflow builder for Schedules
As the name suggests, this allows you to create workflows for tasks that are constrained to different schedules, without any user input. You can set up a schedule to send anniversary wishes to employees, welcome emails to prospects, SMS notifications updating shipment details to customers, and more.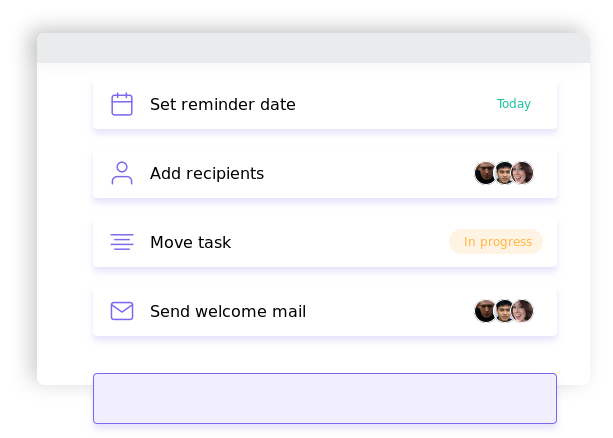 Visual workflow builder for Approvals
This is a dedicated workflow builder for all approval requests, ranging from assignment submission to visa documentation. You can add single or multilevel approvals based on filters, and even add actions to be performed upon approvals or rejections.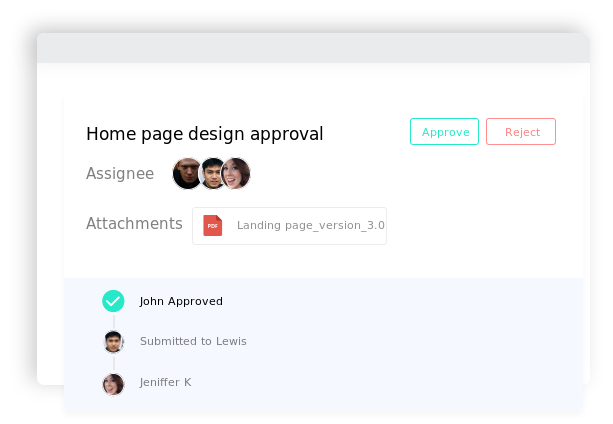 Visual workflow builder for Payments
All payment related workflows, like selling subscriptions, collecting registration fees, sending purchase orders, and more, can be created using this option. All you have to do is configure a payment gateway, and then create the payment workflow. And that's it, you're good to go with all your financial transactions.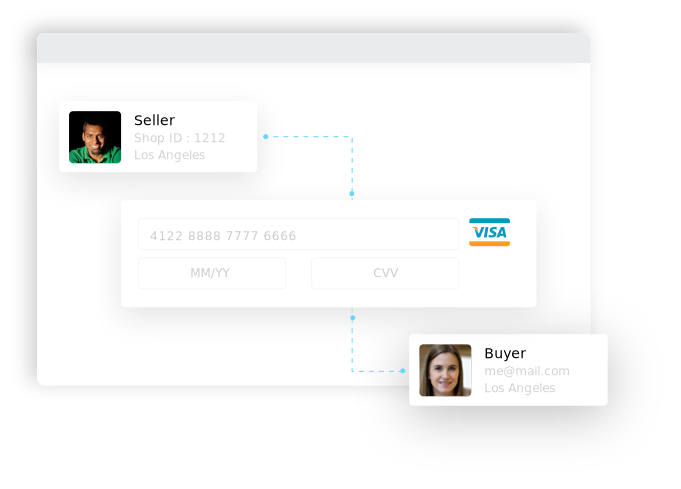 Visual workflow builder for Custom Functions
For more complex workflows, you can use the functions feature—which lets you create functions and invoke them using Java or Deluge (our in-house scripting language) statements whenever required. This feature provides more customizability options for professional developers and businesses that require more complex applications.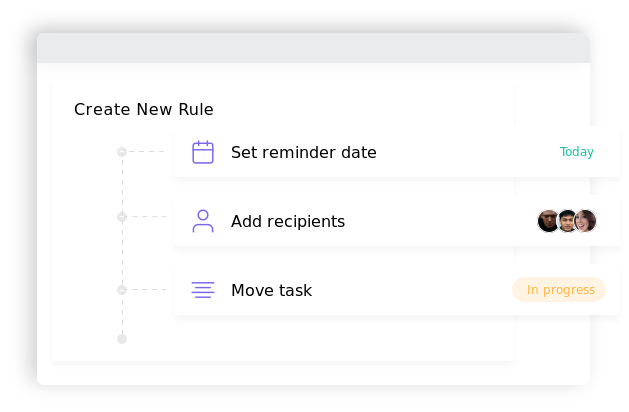 Benefits of a visual workflow builder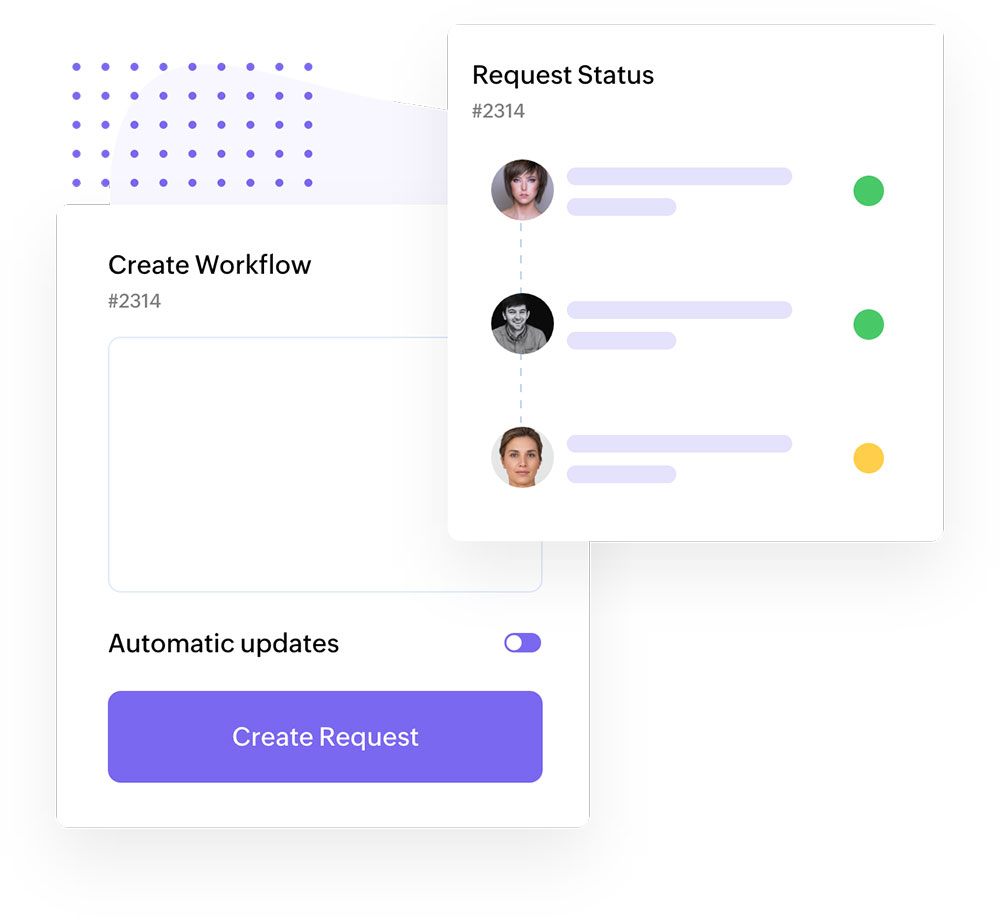 Accelerated automation

Our visual model enables faster translation of requirements into workable solutions—up to 10x faster than traditional methods.

Easy maintenance

Anyone can modify records and values, at any stage, by using our drag-and-drop model. One-click upgrades and automatic updates simplify app maintenance in the long run.

One stop shop

You can create workflows, build databases, automate tasks, and generate reports, all under one roof, in a couple of clicks.

Democratization of process automation efforts

The availability of no-code, low-code, and pro-code features in a visual interface simplifies process automation and workflow development for business owners and professional developers alike.

More than your usual visual workflow builder

You're not limited to workflows—you can manage every single aspect of your business processes using Zoho Creator.
StoneTapert
One of my favorite Zoho features has got to be the ability to basically change anything I want, create anything I want on the fly. Its seamless. Its easy. Its efficient.

Kumi Motors
Zoho Creator brings an integral solution to the company, and it is user-friendly regardless of each employee's study level or computer skills.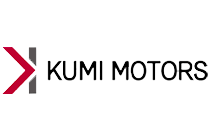 Zyenac Solutions
We didn't face great challenges in switching to Creator. Because, once built, it was child's play for our teams to work on the Creator app. It gave us minimal scope for manual errors and greater accountability.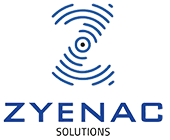 Marshall Sherrod,

Benefits Consultant - StoneTapert

Eduardo Sebastian,

Chief Developer - Kumi Motors

Gopi Krishna P

Chartered Accountant - Zyenac Solutions
Automation made easy with a powerful visual workflow builder
Try for free
Frequently Asked Questions
What is a visual workflow?
A visual workflow is a setup that allows users to build every aspect of their workflow visually, using simple drag-and-drops and point-and-clicks.
What is a workflow builder?
A workflow builder is a visual tool that allows people to automate tasks by creating custom workflows. Workflow builders follow the WYSIWYG model, and makes it easy for anyone to automate tasks.
How do I create a workflow system?
Although it depends on the use case, there are usually 5 to 6 steps involved. Here's what we recommend:
Recognize the repetitive tasks in your business.
Sketch the workflow of the processes and define the requirements.
Identify the action, event, and trigger.
Choose a workflow builder that suits your needs.
Start building your workflow.
Why choose Zoho Creator?
We've helped 14,000+ brands create bespoke workflows and improve their end-to-end operations across a variety of industries. With over 25 years of experience in catering to B2B organizations, we have the best tools in the trade to help you improve your business. You can get started with Creator by signing up here, or by visiting the sign up page.