4 million users, 3 million apps.
Zoho Creator is used by entrepreneurs, small businesses, educational institutes, and even non-profits.
Tesla

Adobe

Suzuki

Kaiser

Dolby

Cisco
More customers
91% of our users build apps on their own.
On their Own
Built by a Zoho Creator Developer
By IT Department
95% of our users recommend Zoho Creator.
Yes
No
Source: Zoho Creator customer Survey.
Get started in three ways.
Zoho Creator provides three different ways to create databases. Create a database application afresh or import data from standard formats (.xls .csv .mdb).
Customize a prebuilt database template.
Pick from our gallery of one hundred databases and customize them to suit your needs. You can redefine the structure, forms, and the relationship between the forms however you like.
Import an existing spreadsheet.
Convert your XLS, CSV, or TSV files. Import them into our app, choose your lookups, and refine them as needed. Learn more
Migrate your MS Access database.
Send us an email and we'll migrate your MS Access database for free. You don't need to go through the migration process in Microsoft SharePoint, MySQL, or PostgreSQL. Learn more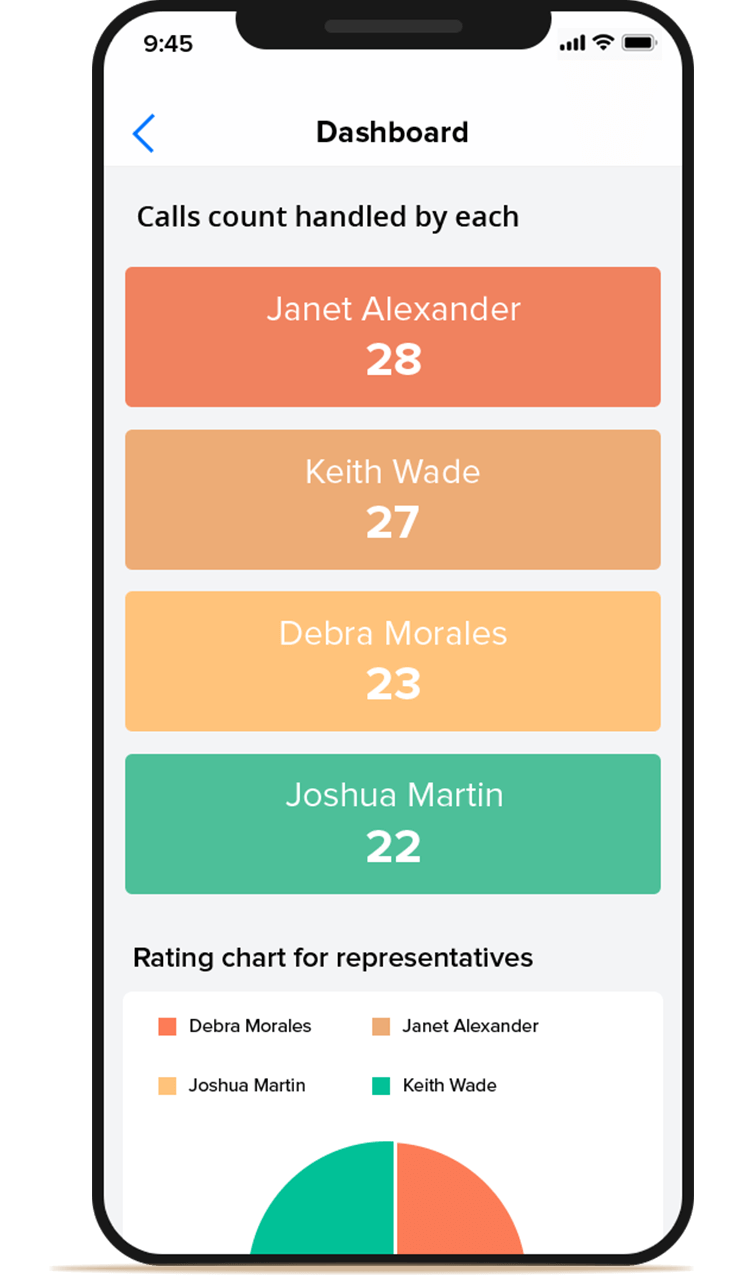 Mobile apps with a personal touch
Customize they way your database appears on smartphones and tablets. Without writing a line of Java, Kotlin, Lua, or C#, you can visualize screens, gestures, and even the layout of your database. All of your preferences will be automatically available on an iOS and Android app and ready for you to download.
Forms that prioritize authenticity
Collect over 30 types of data, including addresses, currencies, and contact numbers. Every bit of data is automatically validated, so your database stays error-free. You can also enable custom messages, email notifications, and SMS texts for users who submit information through your forms.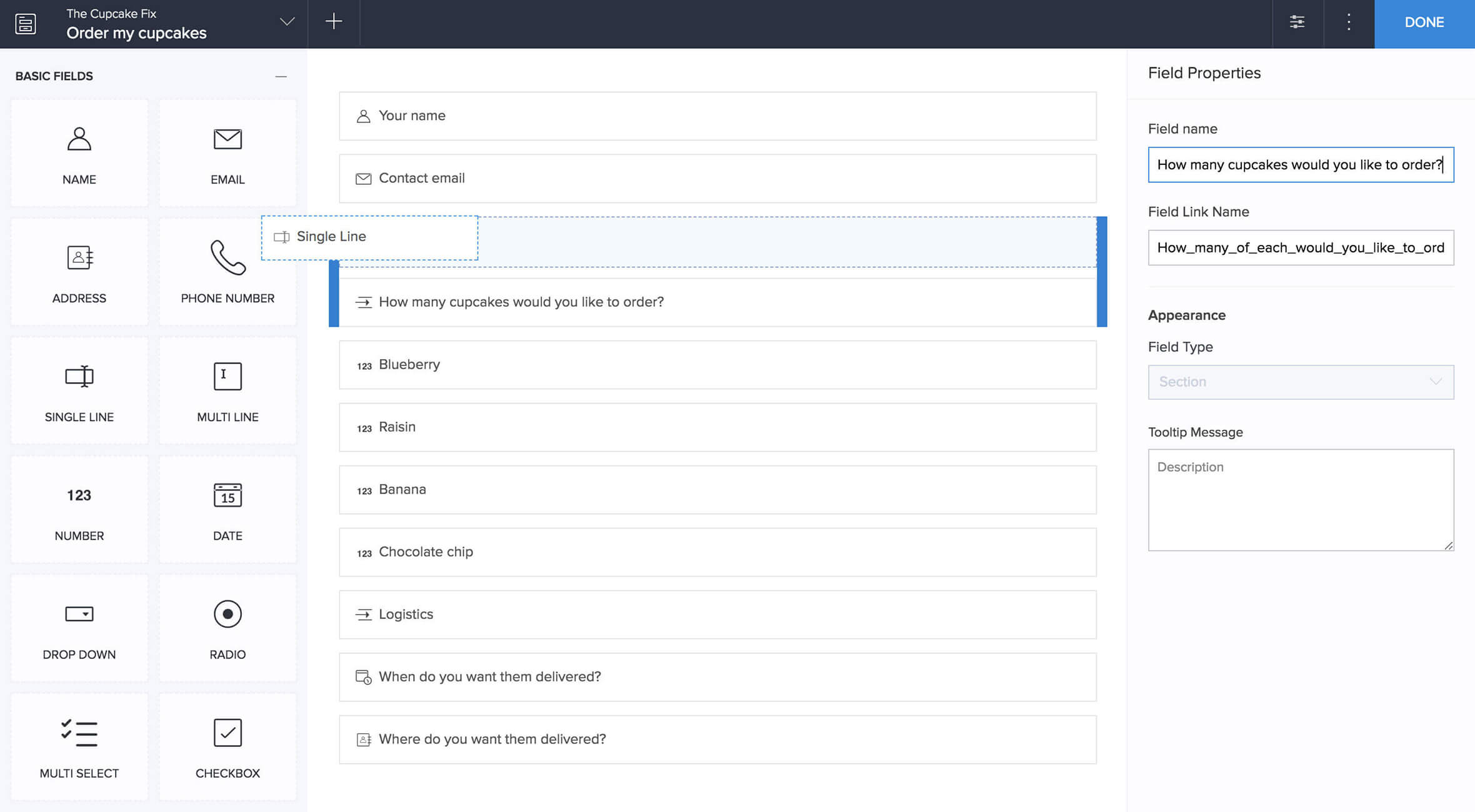 Comprehensive dashboards
Open the door to creativity with a blank canvas that you can drag and drop predesigned elements onto. Whether you want a dashboard with filtered data, a web page with a subscription form, an invoice template with your vendor's details prefilled and ready to print, or a live feed monitoring the number of tickets on your support desk, you can design pages that are as focused or as broad as you want.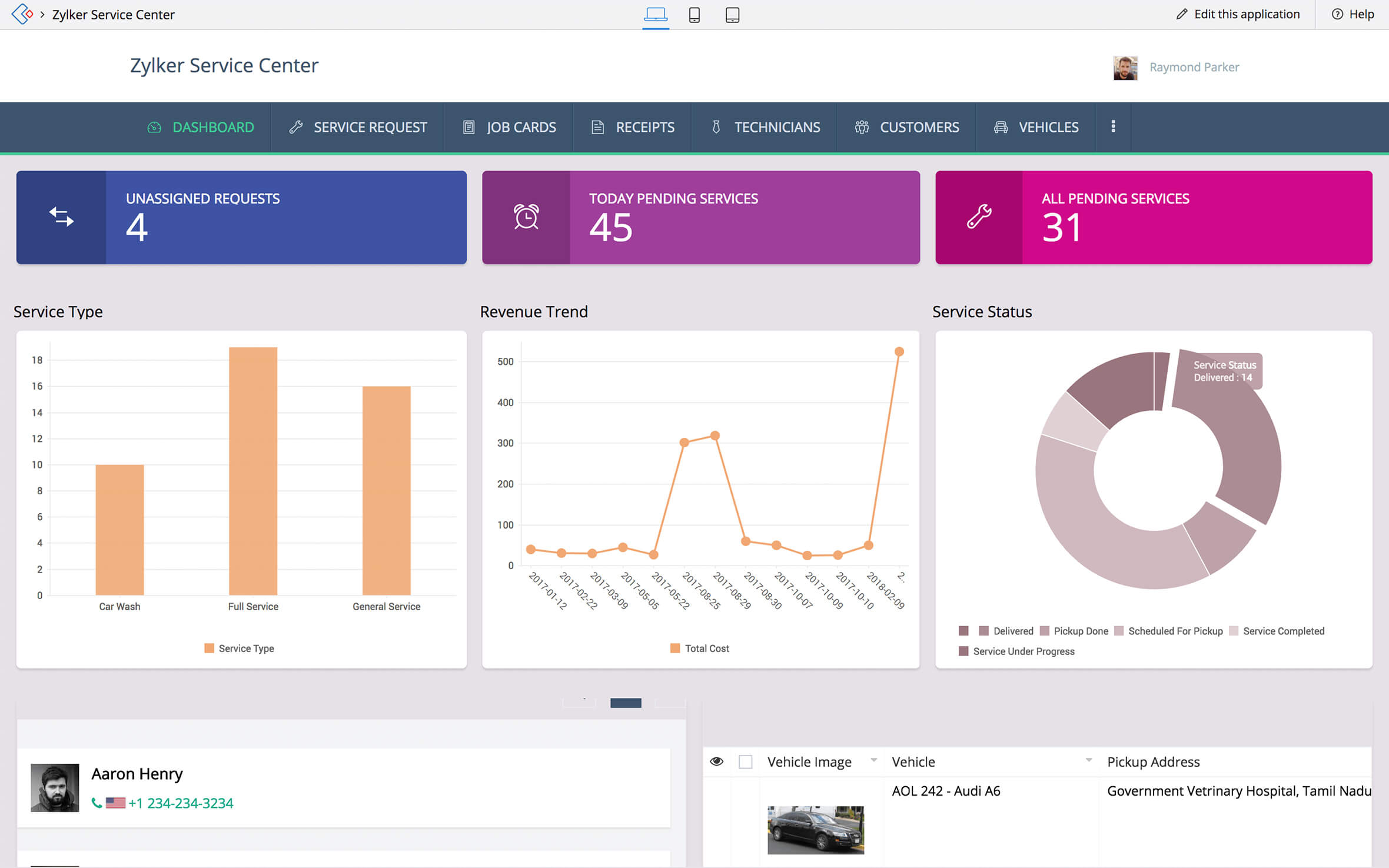 Deep relationships between people and data
All database-backed apps you build on Zoho Creator automatically connect with each other. You can also use built-in integration options to send to and receive data from other Zoho apps like CRM, Books, and Invoice, or with third-party services like Zapier, Salesforce, and QuickBooks.
You can also enable team-wide access to specific components of your database. Limit access controls and define permissions by roles.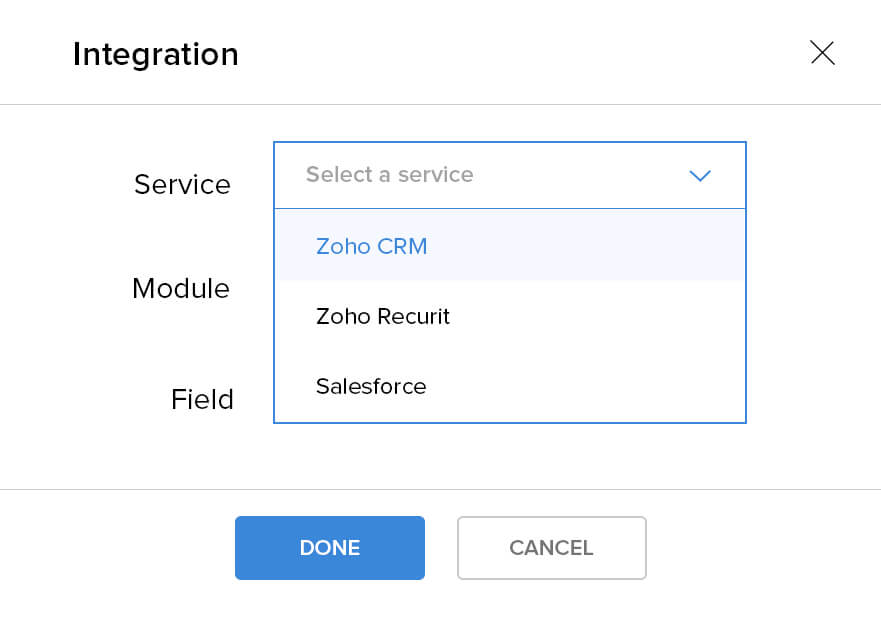 Analytics at your fingertips
Represent your data in a variety of ways: kanban, spreadsheet, list, calendar, pivot, and timeline views. Each view includes options to sort, filter, and group data, while also allowing you to export and print your records (rows). You can even display your data: Just choose our design templates or create your own.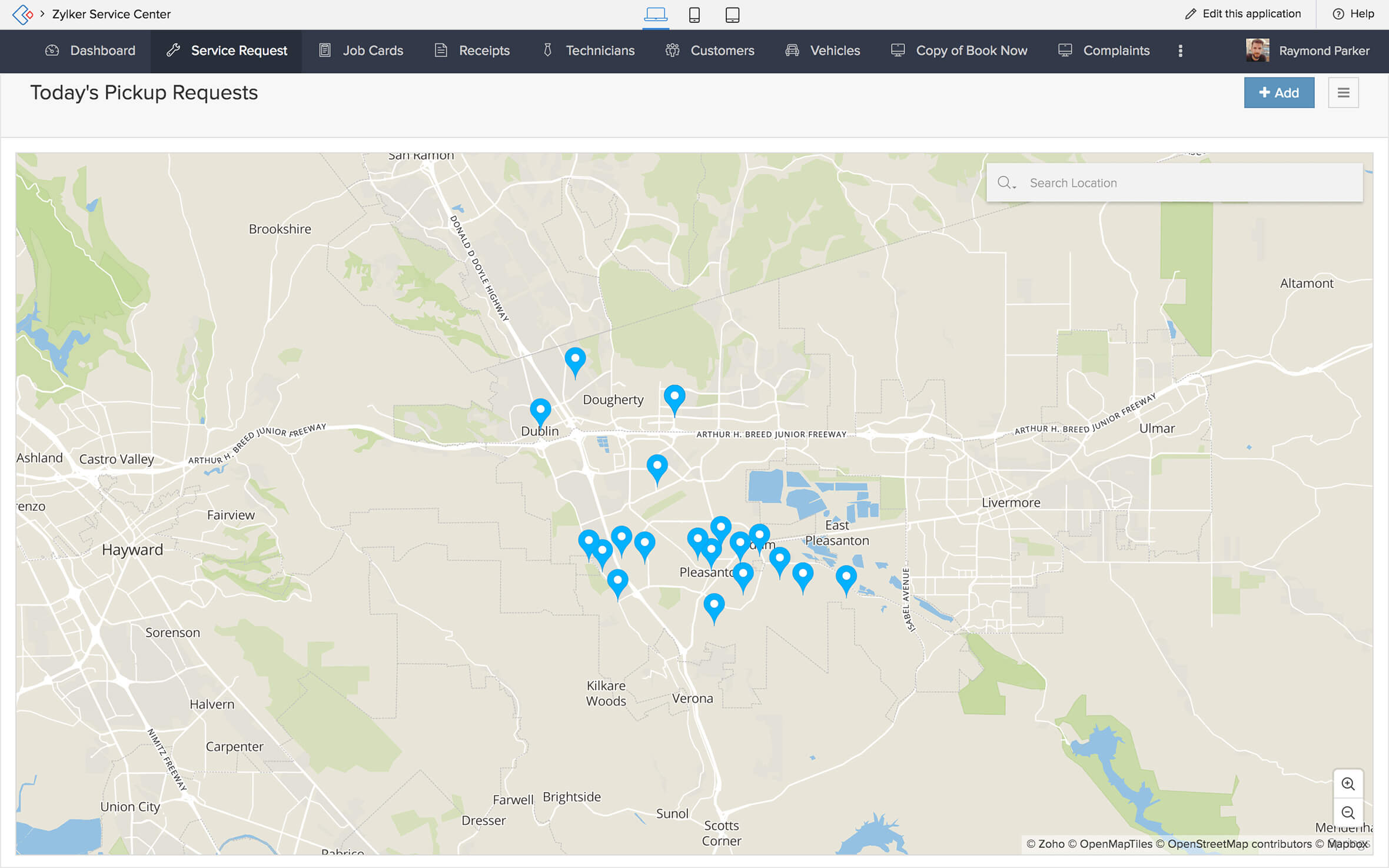 Workflows that function flawlessly
Automate the everyday tasks that task you the most, like sending scheduled emails and reports. Your workflows can run with or without conditions, or they can add, delete, or update information in your database based on custom actions you define. You can also set processes by day and time or by organization-wide approval.