Hear what our customers have to say
"Zoho Creator has allowed us to collect meaningful data easily. As we continue to use the platform, we're finding more and more uses for it—and with the ease of customizing in-house, we're able to add to and modify the database any time we want. It's given us complete control over how we collect and organize our data."
Wanda Blackett,Resource Development Coordinator, Silent Voice
Read more
"The outcome of our organization's election assured everyone that the secrecy and integrity of the process was fully maintained."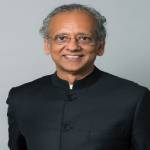 Retd Justice K Kannan,Election Officer, All India Chess Federation (AICF)
Read more