Back
How do I set up and configure WePay with my Zoho Checkout organization?
There are two ways to configure WePay in Zoho Checkout:
1) Configure during organization setup.
When creating your organization, check the Accept Online Payments with WePay box at the bottom of the screen.
A confirmation email from WePay with the subject WePay-Activate your account will be sent to your email address. Open the email and click Proceed to activate your account.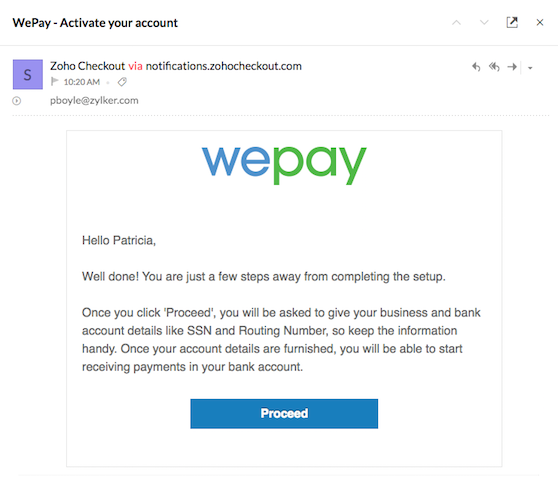 In the next screens, enter your business and bank account information to link your bank account and start receiving payments.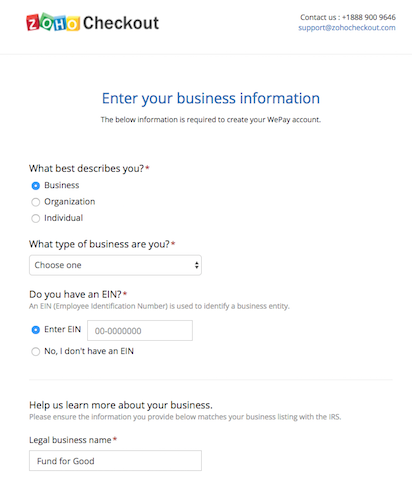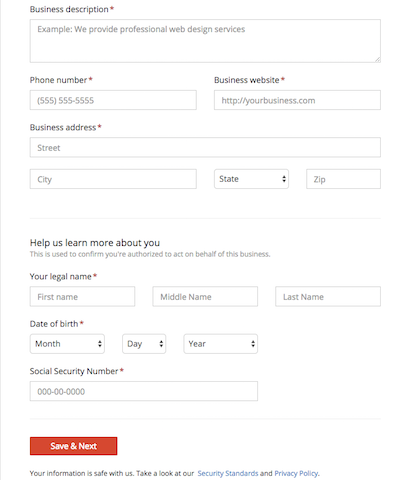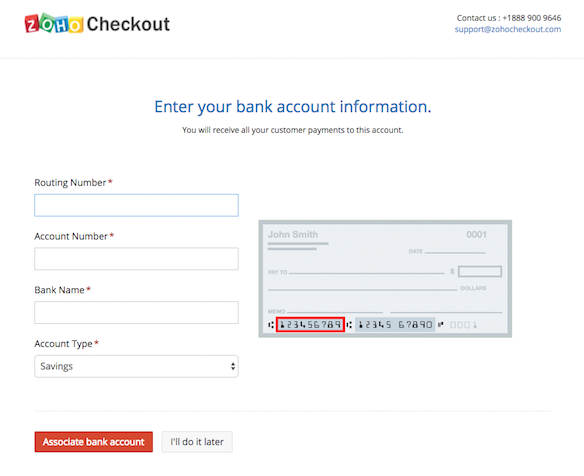 2) Configure from Zoho Checkout after organization setup.
Click the Settings icon and select Payment Gateways.

Click the Create Account button to begin the setup process.
If you already have an associated WePay account, select your email address from the dropdown list and continue the process as described above.