Back
Will my paying customers from Zoho Checkout be automatically added in Zoho Books as contacts?​
Yes, all your customer details and invoices that are recorded via Zoho Checkout will be auto-synced to Zoho Books.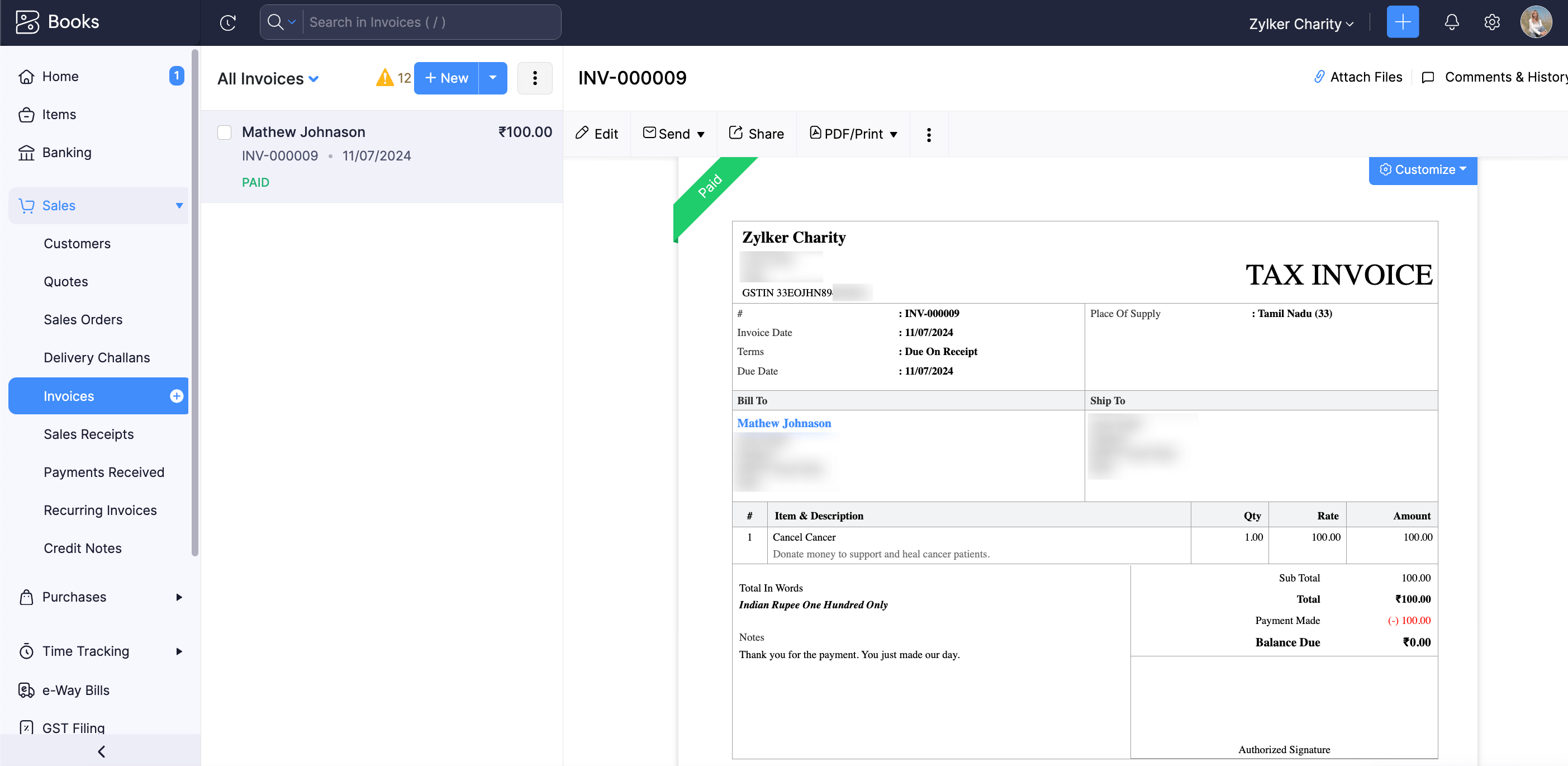 In case of customers, if you already had an existing Books customer with the same name, then you will have to manually merge the contacts to avoid duplication. To do so:
Go to the Contacts module in Zoho Books, select the 2 contacts and expand the More Actions dropdown.
Merge the two contacts and select the one that you want to have as your master contact.
Now, all your transactions will be saved under the master contact.​