Back
How do I set up and configure PayPal with Zoho Checkout?
Tip: The Zoho Checkout - PayPal integration does not support recurring payments. Customers will not be able to pay for your recurring Payment Pages via PayPal.
Click on the Settings icon and select Payment Gateways.
Click the Configure button under PayPal to begin the setup process.

In the popup that follows, you will be asked for the email address you use to login your PayPal account. You will need to re-enter the email address for confirmation.
You will have the option to select a Payment Option from the following:

PayPal Standard: Choose this mode of payment to transact with your customers from across the globe. Your customers can pay you with a credit card even if they don't have a PayPal account and you'll receive your payments instantly.
PayPal Business: Regardless of the invoice amount, the transaction fee charged by PayPal for Business accounts is 50 cents. Your customers however can make payments only via an eCheck or using their PayPal balance. The payment may be delayed if the payment is received via eCheck. In this mode of payment, both you and your clients need to have a US PayPal account.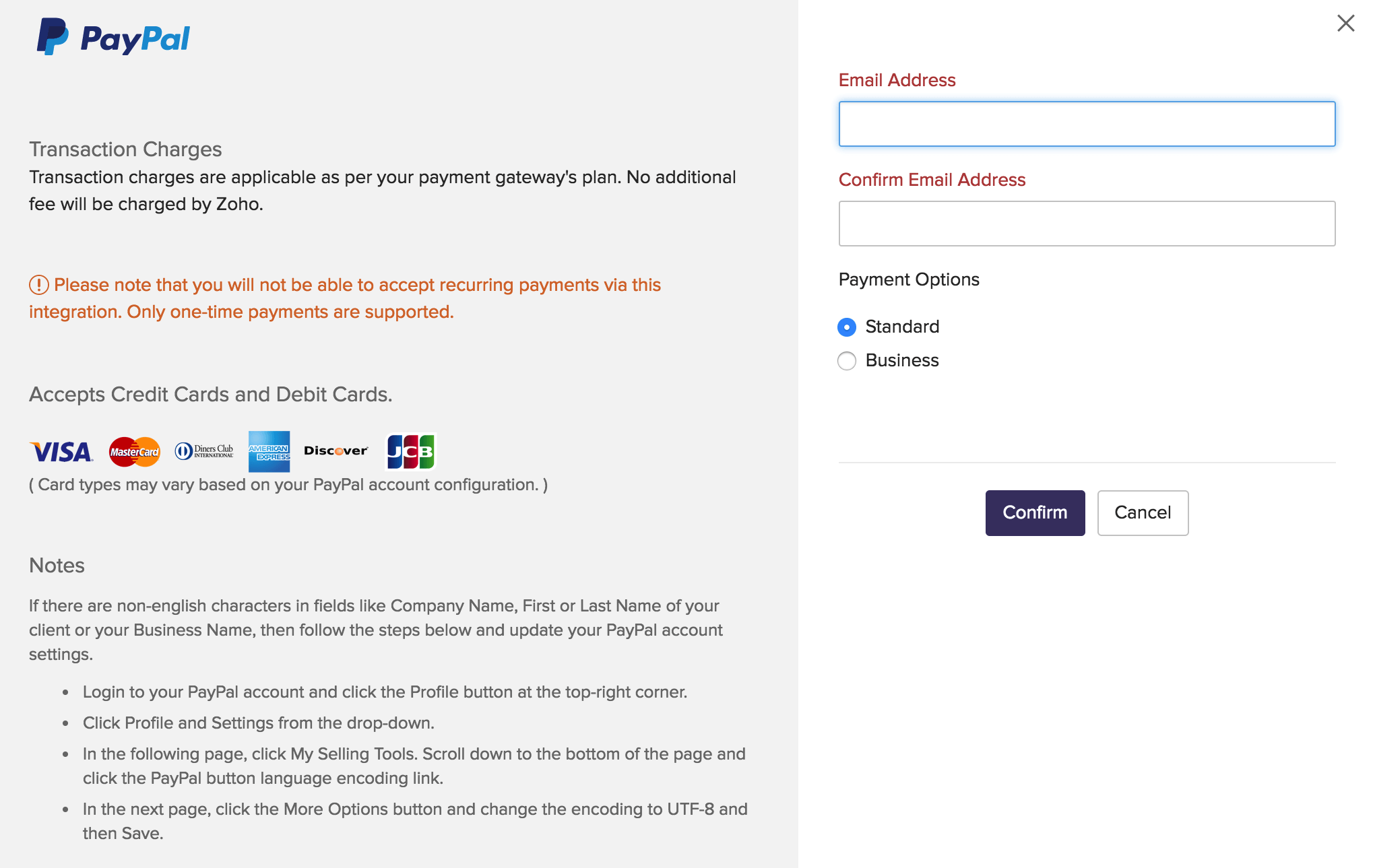 Once you've selected a payment option, click Confirm. Your PayPal account is now configured with Zoho Checkout.