Back
How do I set up and configure Forte with Zoho Checkout?
Click the Settings icon and select Payment Gateways.
Click the Configure button under Forte to begin the setup process.

In the popup that follows, you will be asked for your required Forte credentials. These fields signify:
Currency: Select the currency you wish to receive payments in. The currency entered here should be the same as your base currency.
Merchant ID: Enter your Forte Merchant ID.
API Login ID and Secure Transaction Key should be the same as in the Forte Virtual Terminal. You can find your API Login ID and Secure Transaction Key by logging into your Forte Virtual Terminal and selecting Gateway Settings > Gateway Key.
Transaction Password: Enter the transaction password provided to you by Forte.
Click Save.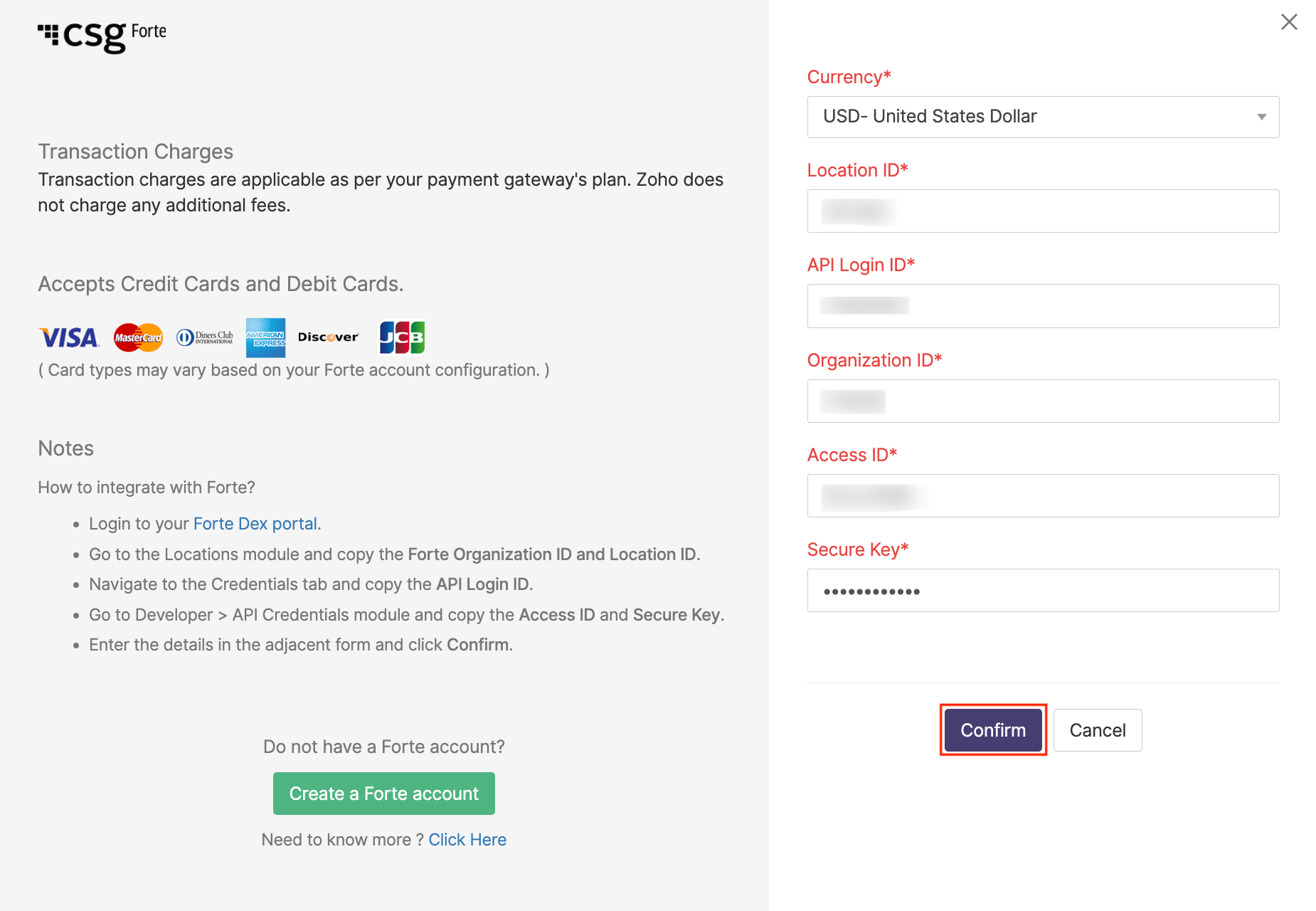 Your Forte account is now configured with Zoho Checkout.