Back
How do I change my page's background color or add a background image?
Click the Settings icon in the top right corner of the window.
Select Templates.
Hover over your default template to display the available actions.
Click Edit to open the customization menu.
Navigate to the Background section under Page Properties.
Use the color picker to select the background color that you want.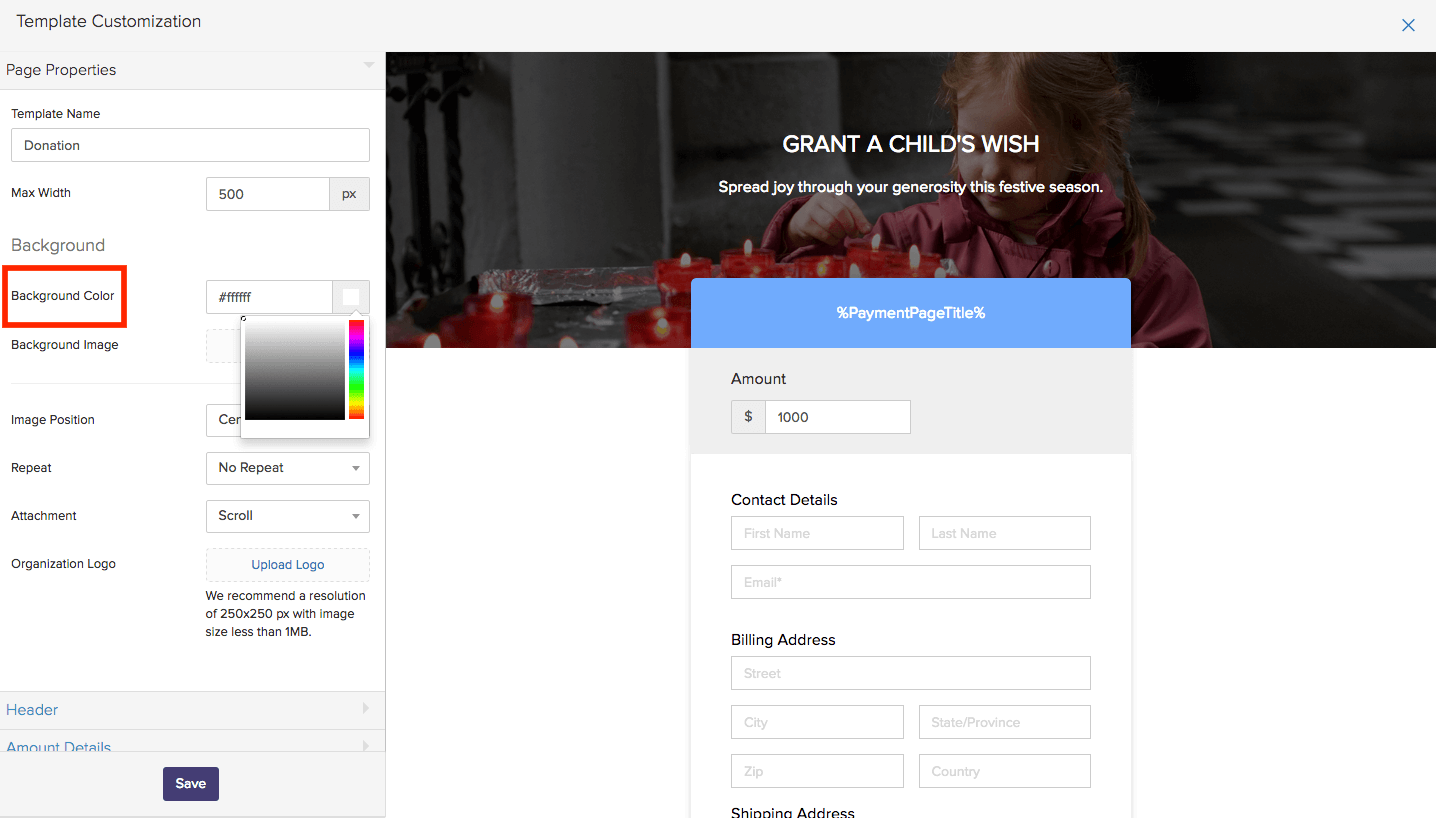 To add a custom background image, click Upload and choose an image file from your computer.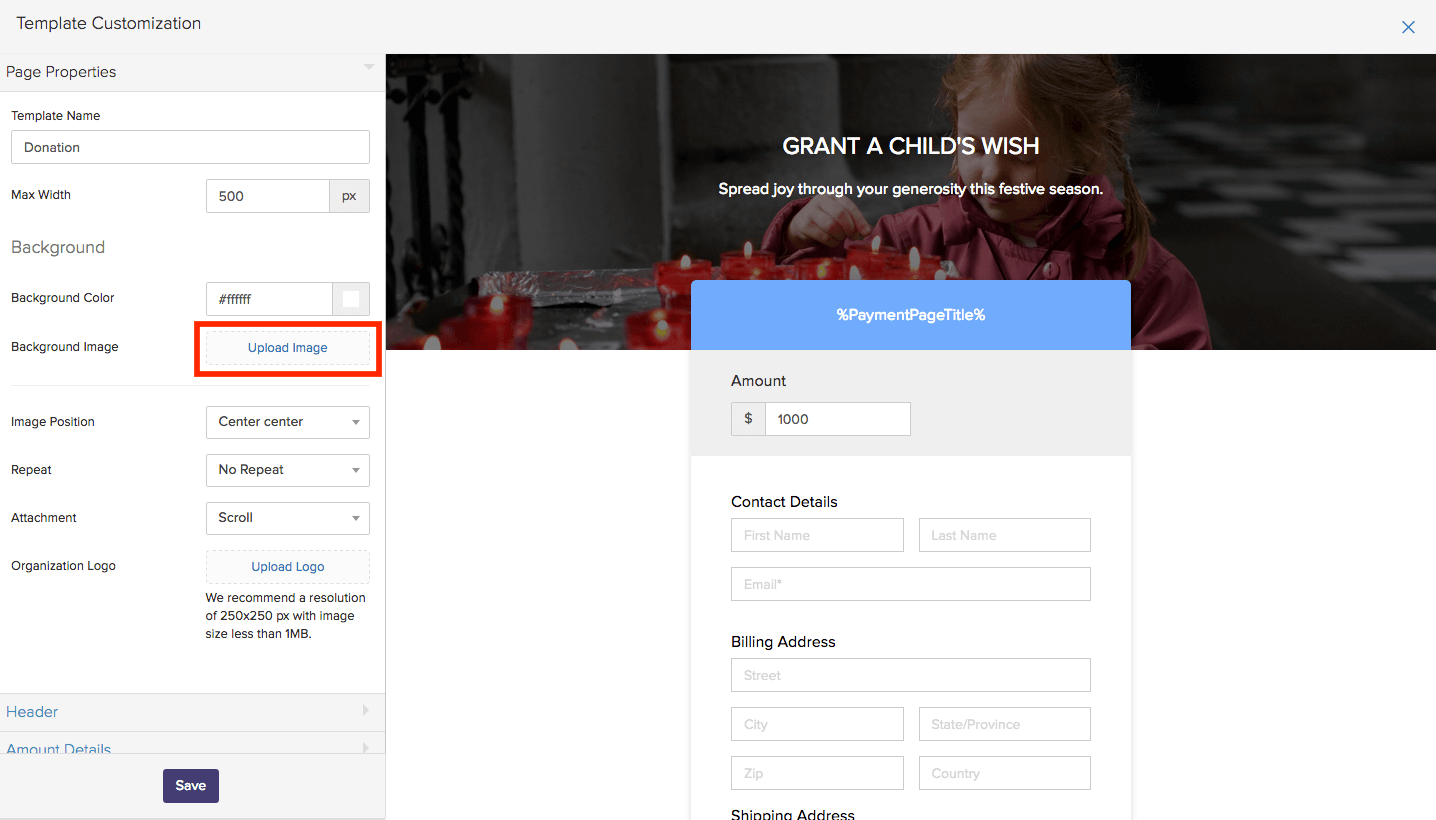 You can also scroll down to the Header and Footer sections to upload images or change background colors in those areas of the page.
Click Save.