Back
How do I change the renewal date for a recurring payment?
Tip: If the renewal date is changed, for example from January 1st to January 10th, then the subsequent billing dates would be on the 10th of subsequent months (Feb 10th, Mar 10th and so on).
Select a recurring payment from the Recurring tab.
Click on change near the Next Billing Date as shown below.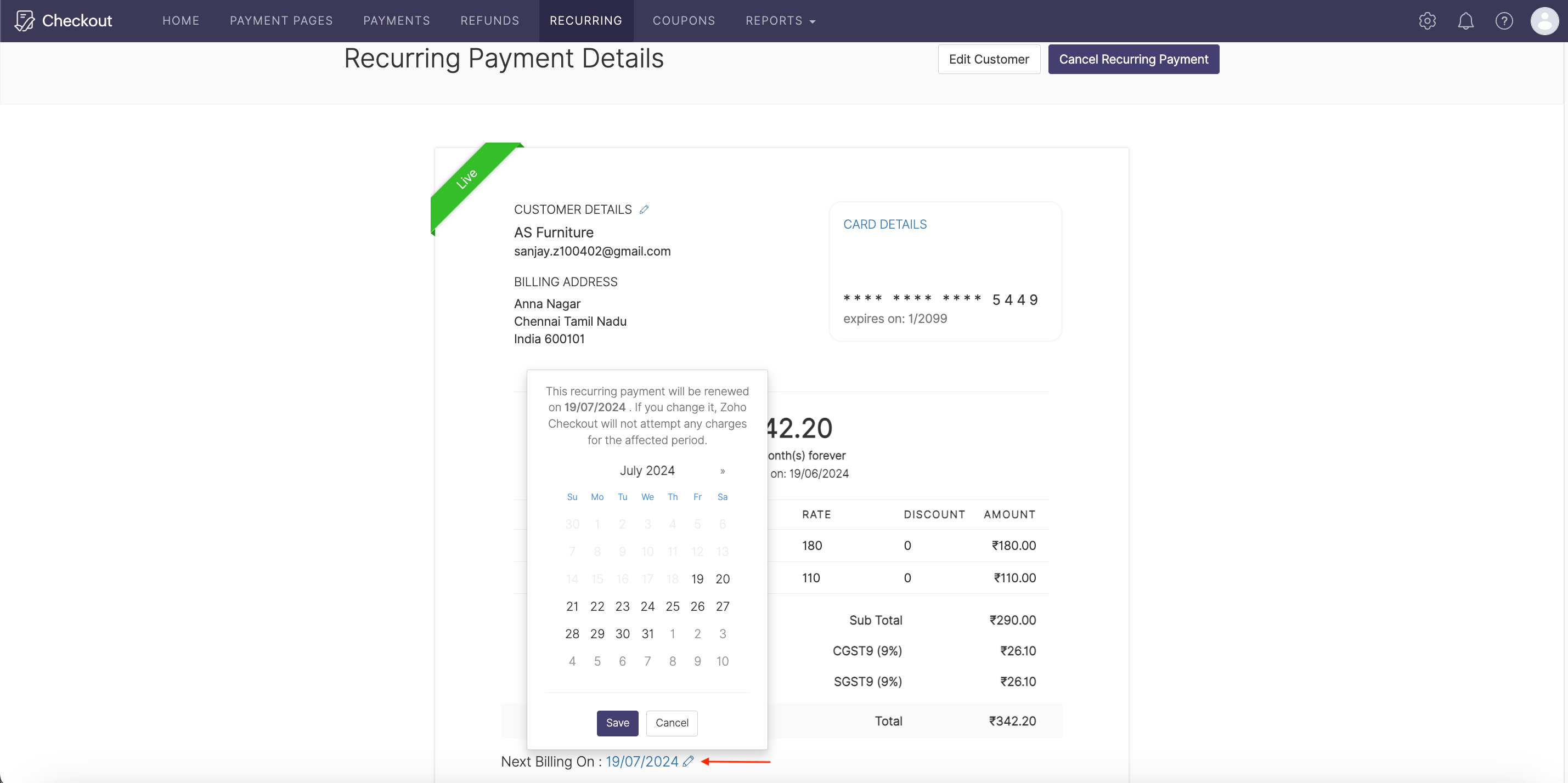 Select the date you want to move the next renewal to. You can choose to move the renewal to a date after the current renewal date.
Click Save to save the new renewal date.
Note: If you change the renewal, Zoho Checkout will not attempt any charges or apply prorated credits for the affected period.