Back
How do I add users to my Zoho Checkout organization?
Click the Settings icon in the top-right corner and select Users.
Click Invite User and fill in the name and email address of the user you wish to invite.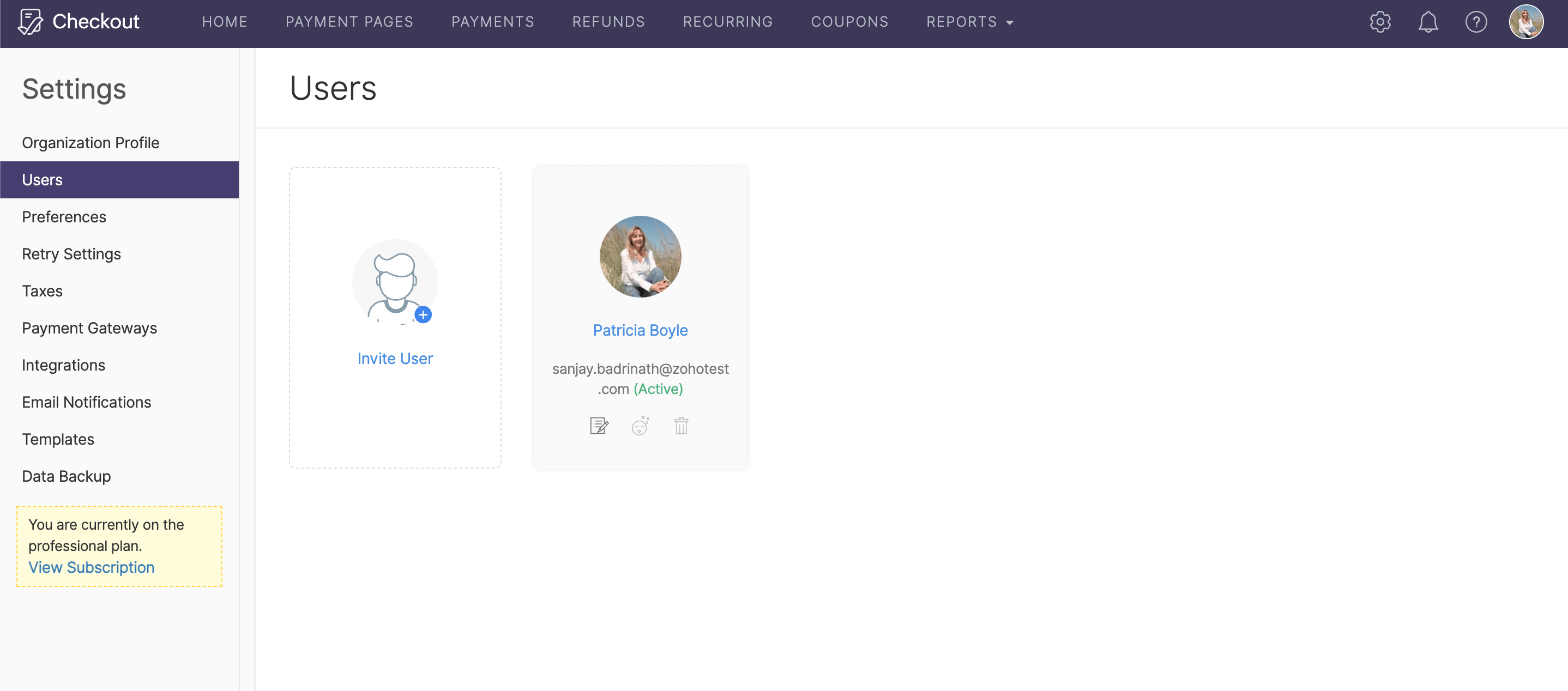 The respective user will get the following verification mail. Once he/she clicks on this link, the account will be verified and they can start using the Zoho Checkout organization.