Back
How do I set up the Zoho Checkout - Slack integration?
Click the Settings icon in the top-right corner and select Integrations.

Click Add to Slack next to Slack integration.
Login to your Slack account and in the screen that follows, select where you'd like to receive Zoho Checkout's notifications from the dropdown.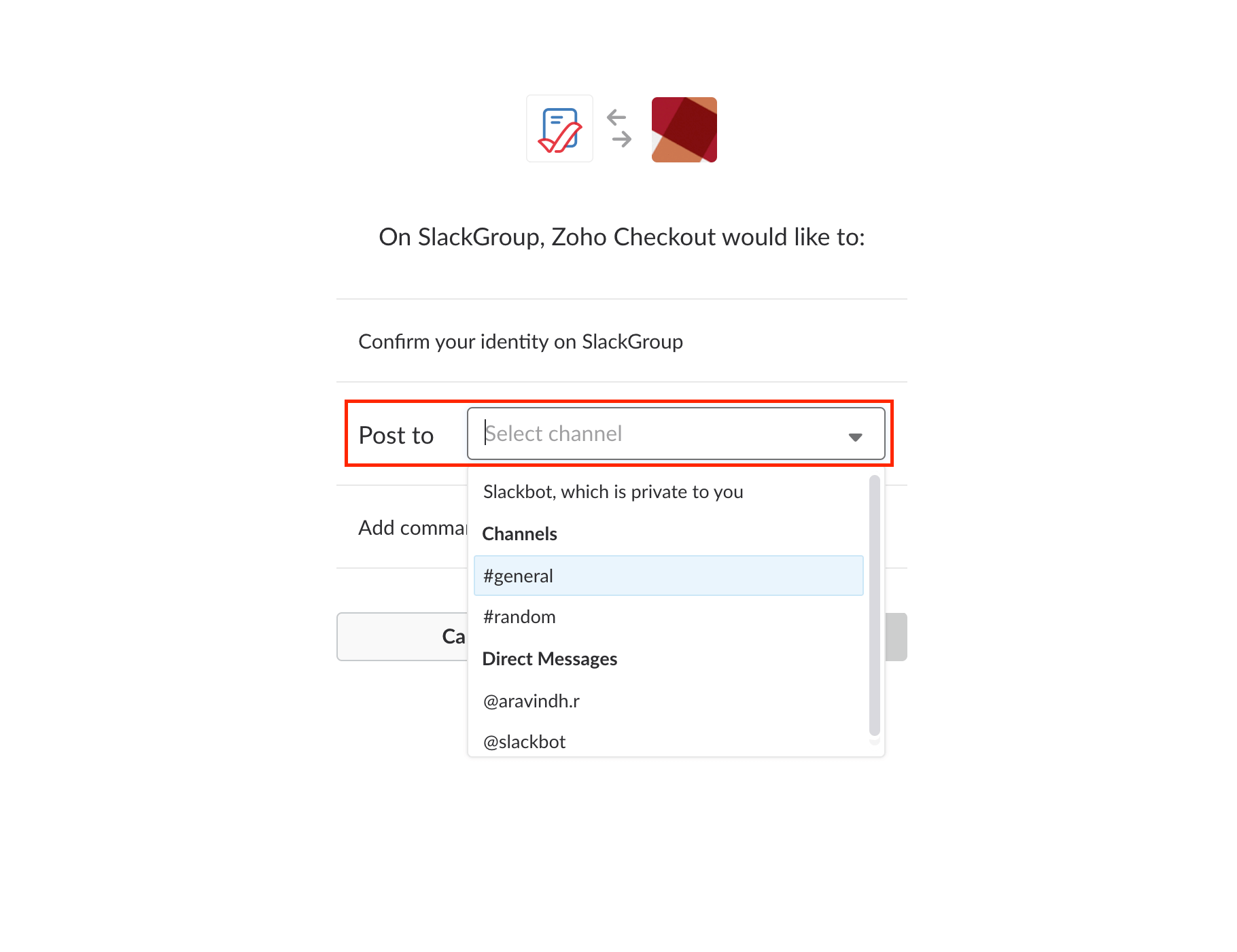 Click on Authorize to integrate Slack and Zoho Checkout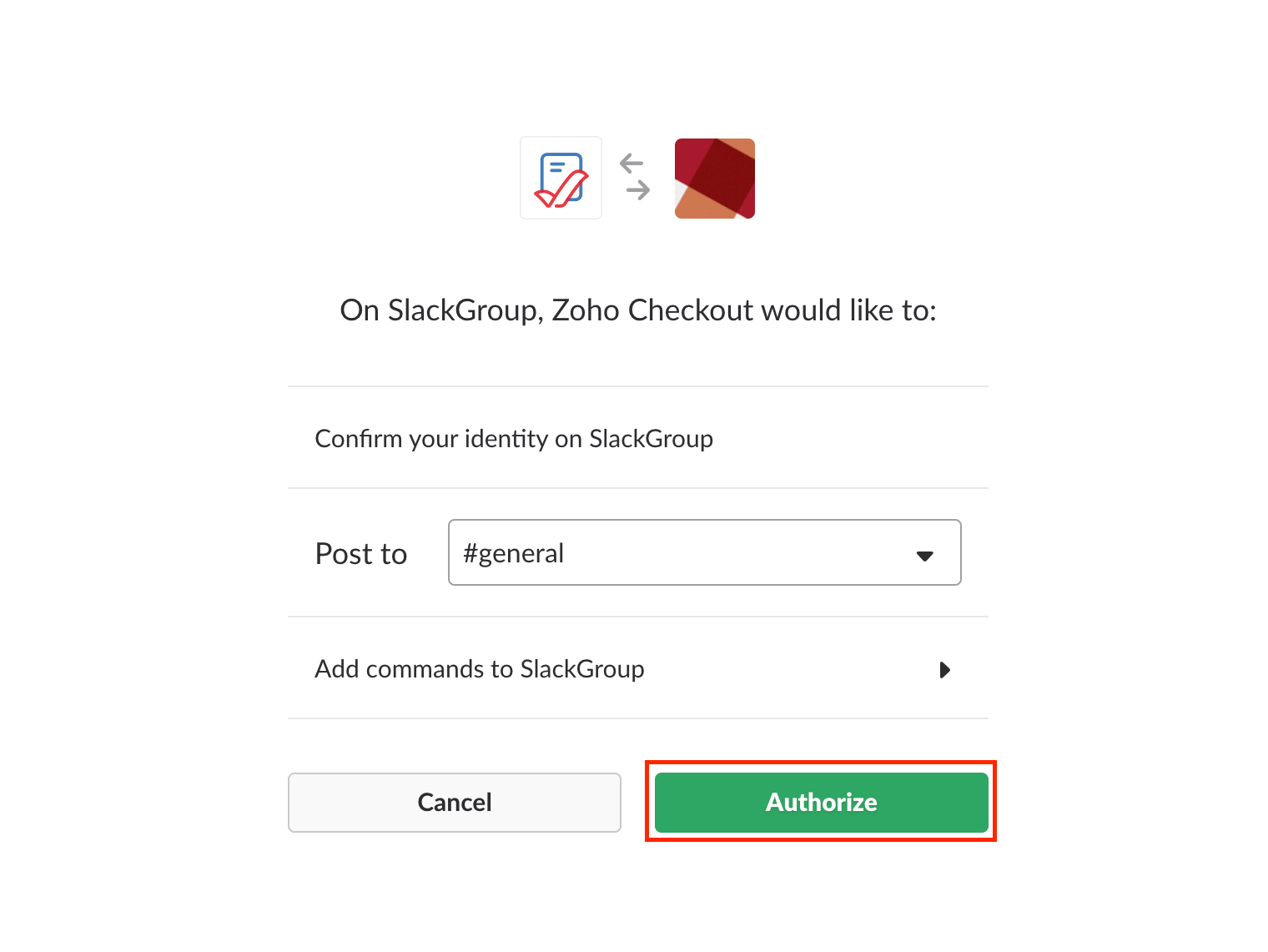 You have now successfully configured Zoho Checkout with Slack.