Back
How can I downgrade my plan in Zoho Checkout?
To downgrade your plan in Zoho Checkout:
Go to Settings and click on View my Subscription on the left side bar. You'll be directed to the Zoho Store page. 
Hover over the plan that you're currently subscribed to and click Upgrade/Downgrade Plan.
To downgrade from Professional plan to Standard Plan, click on the Downgrade button under Standard Plan.
At the bottom of the page, select click here to downgrade to the free plan.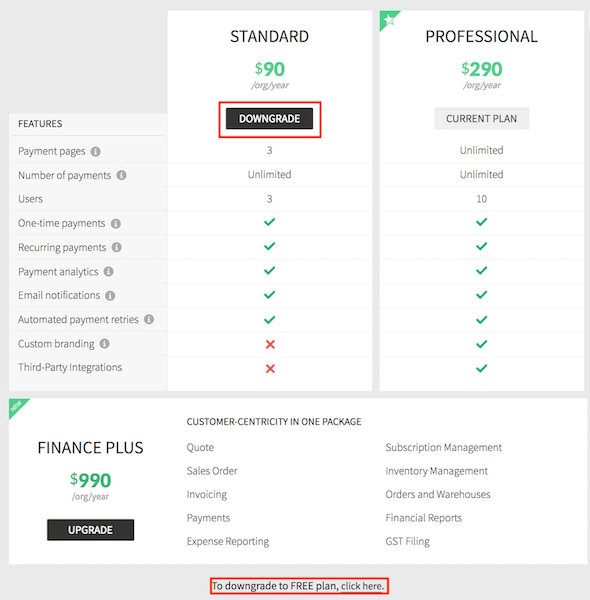 Enter a reason for downgrading and click Confirm Downgrade.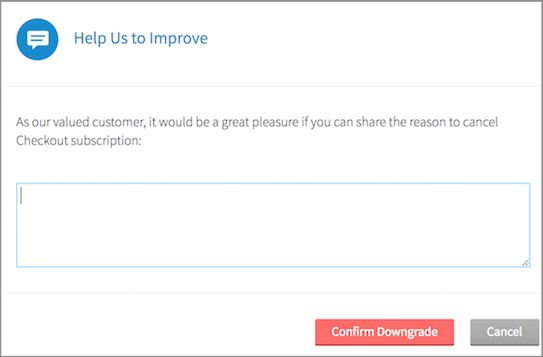 Once you confirm the downgrade, your refund will be processed automatically and issued to you in 3-5 business days.
Alternately, you can click on your profile picture on the top right of your screen and select Change Plan. You'll be directed to the same Zoho Store page.