Back
Does Zoho Checkout support discount coupons?
Yes, You can create multiple discount coupons and associate it to your payment pages. To create a coupon:
Go to the Coupons tab on top of the page.
Click + New Coupon button on the top right corner of the page. If you haven't created any coupons yet, click Get Started.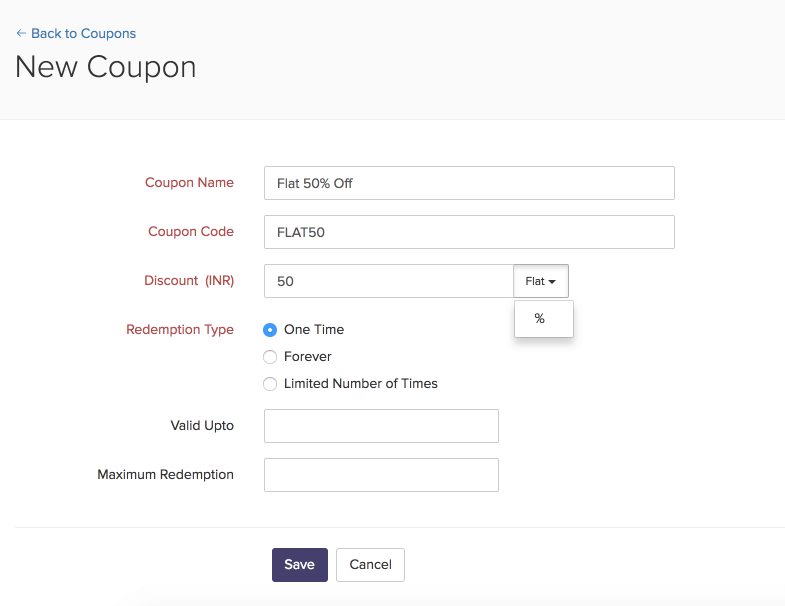 Fill in the required details:
Field
Description
Coupon Name
Name of the coupon.
Coupon Code
The code that your customers can use to avail the discount.
Discount
The discount that is applied. Can be a percentage of the total amount or a flat amount.
Redemption Type

One Time : Applied once, during checkout.
Forever: Applied on all payments in a recurring payment and once for one-time payments.
Limited Number of Times: Applied on the specified number of successive payments in a recurring payment and once in a one-time payment.

Know more.

Valid Upto
A date after which the coupon cannot be redeemed.
Maximum Redemption
A limit for the number of times the coupon can be redeemed.
Click Save.
To know more about how to enable coupons on your payment pages, click here.