Basic Functions in Delivery Challans
Let us have a look at how you can enable and create a Delivery Challan in Zoho Books.
IN THIS PAGE…
Enable Delivery Challan
To create Delivery Challans in Zoho Books, you will have to enable the Delivery Challans module first. To do this: 
Go to Settings on the top irght corner of the page.
Select General under Preferences.
Check the Delivery Challans option.
Click Save.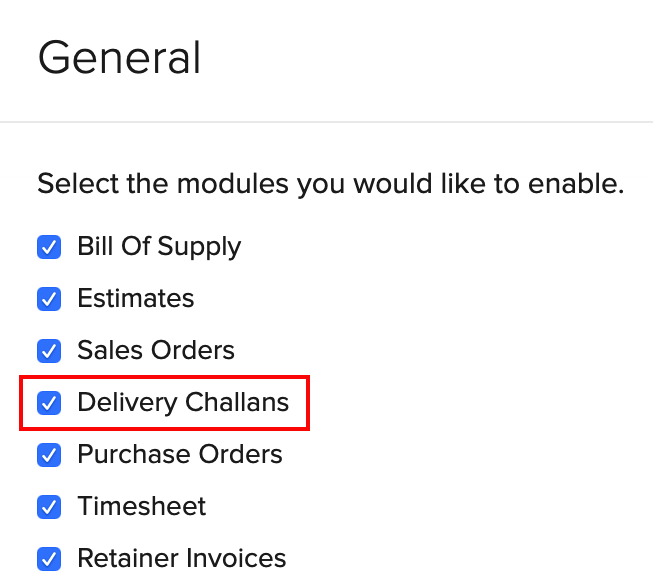 Create Delivery Challan
To create a new delivery challan:
Go to Sales > Delivery Challans.
Click the +New button in the top right corner of the page.
Fill in the required details.
| Fields | Description |
| --- | --- |
| Customer Name | Select the customer for whom you want to create a Delivery Challan. |
| Place of Supply |  This place will be auto-selected based on the selected customer's GSTIN.  |
| Delivery Challan# |  The delivery challan number will be auto-generated. However, you can change the auto-generation series or enter a unique number by clicking the Gear icon. |
| Reference# |  Enter a reference number for your delivery challan. |
| Delivery Challan Date |  Select the date on which the delivery challan is created. |
| Challan Type | Select the purpose for which the challan is being created. |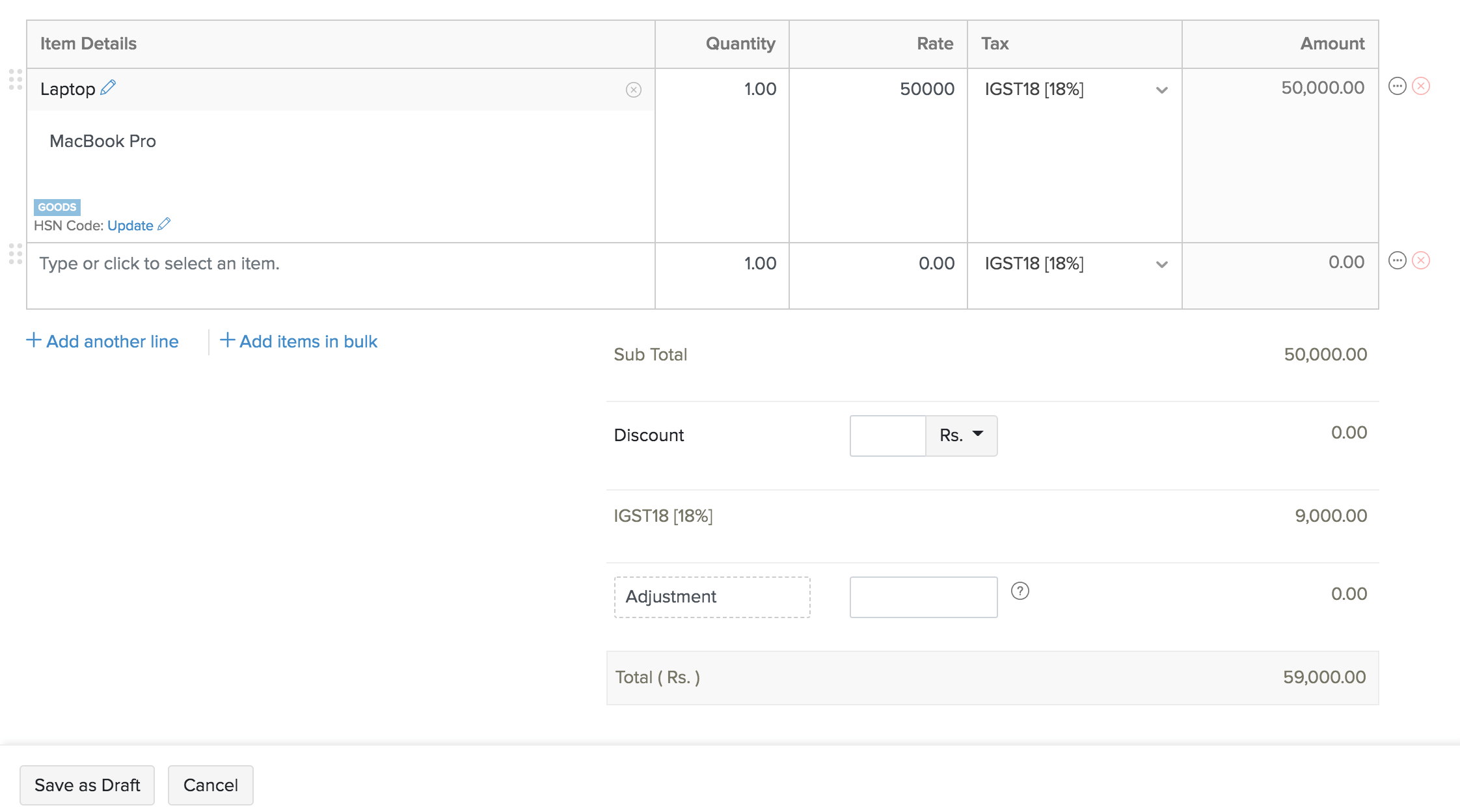 Select the items for which you want to create the delivery challan.
You can also enter the Customer Notes and Terms & Conditions to be displayed in the delivery challan.
Click Save as Draft.
Insight: Once you have created a delivery challan, it will be saved in the Draft status. When the goods have been dispatched for delivery, you can click the Convert to Open button to mark the delivery challan as Open.