More Actions
You can perform a variety of operations for your Zoho Books Organisation:
---
Change Organisation Name
To change the name of your organisation:
Log in to your Zoho Books account.
Go to Settings > Organisation Profile.
Change the Organisation Name.
Click Save at the bottom of the page.

---
Change Default Organisation
When you log in to Zoho Books, the default organisation will open up if you have multiple organisations. You can choose which organisation you would want to view when you first log in. Here's how:
Log in to your Zoho Books account.
Click the user picture in the top right corner of the page.
Click Manage.
Scroll down to the organisation you want to mark as default.
Click Mark as Default below the organisation name.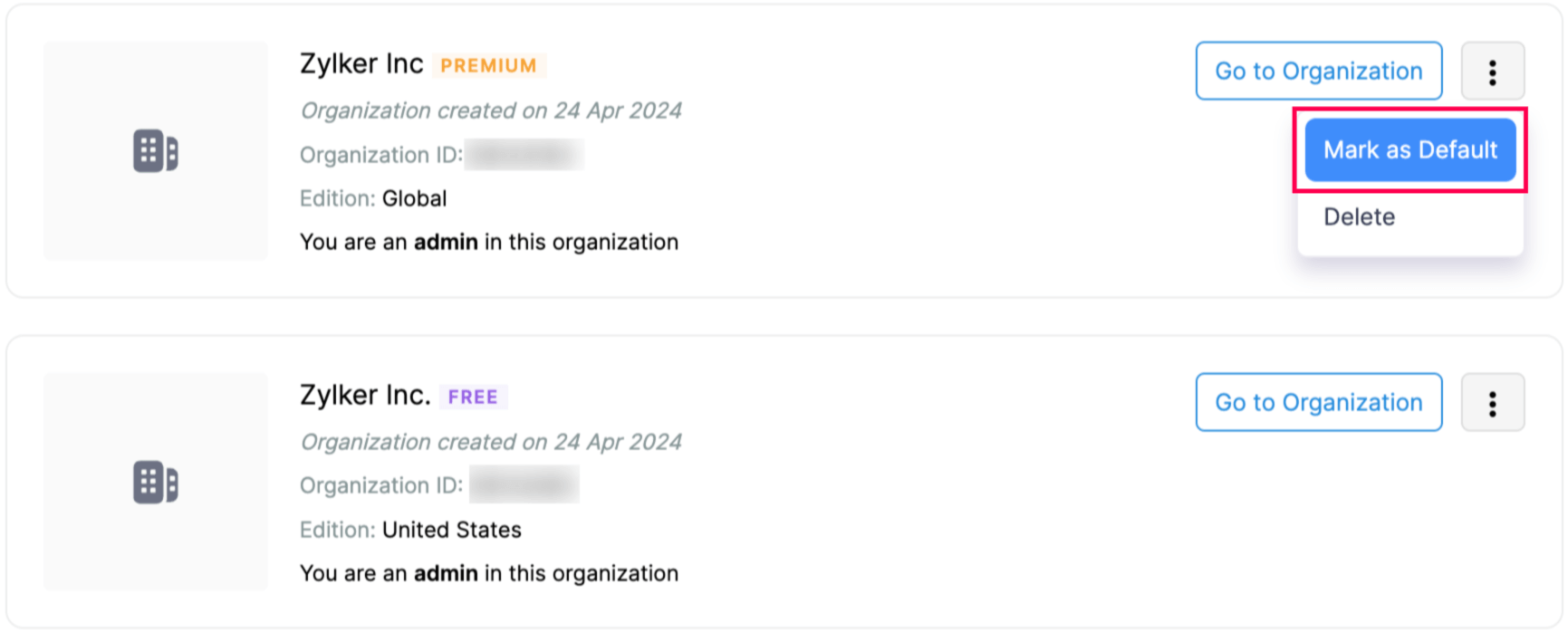 ---