Keep your books up to date at all times by integrating with Zoho Books, QuickBooks Online, or QuickBooks Desktop.
Avoid double work. Automatically export your approved expenses to your accounting software and find them already mapped to the correct expense accounts.
Let your employees report their job-related expenses by importing your projects to Zoho Expense.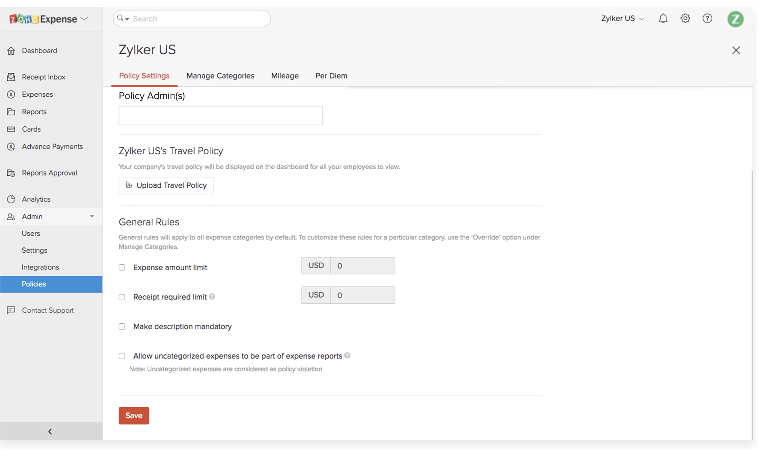 Control your company's expenditures with effective expense policies.
Create multiple policies tailored to your company's requirements.
Set spending limits for each category.
Create site-specific per diem rates.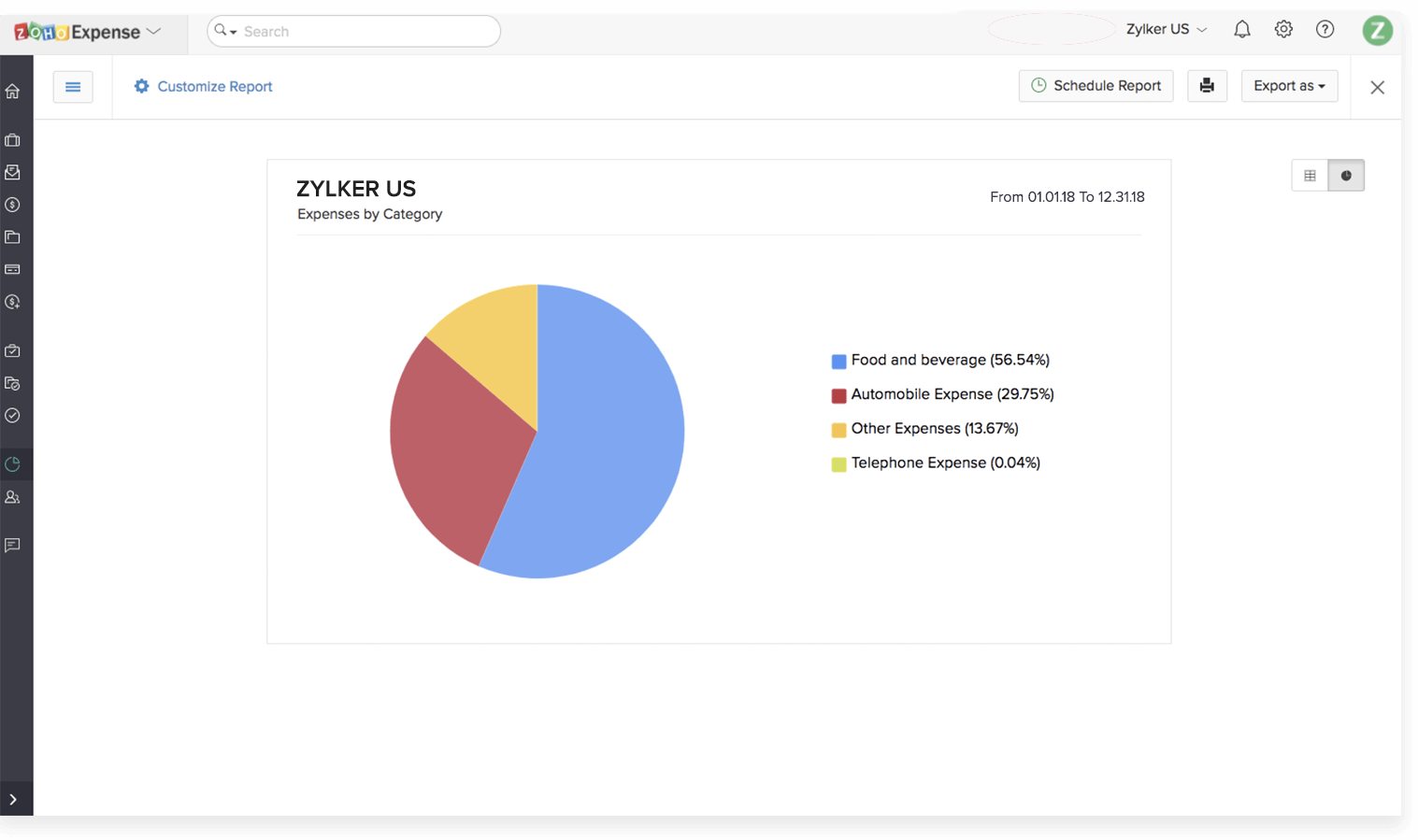 Get a clear picture of where your money is going with analytical reports.
Avoid excessive spending and identify frequent expense policy violators.
Track the money spent on each project or customer.
Receive analytical reports to your inbox automatically, so your financial decisions are always up to date.