Context-aware responses for agents.
If you're Tony Stark, this makes you Iron Man.
Organize
Contextualize
Respond
Collaborate
Focus on tickets that need your attention right away. Everything else can wait. No, really! Learn more
Put a face to every ticket. Understand a customer's history of interactions and respond with more clarity. Learn more
Compose a response, include solution articles with one click, update a field, ask for approval. Do all this and more from a single screen.
Tag colleagues in tickets, ask questions, give answers, and collaborate like never before. Across the world is just across the desk. Learn more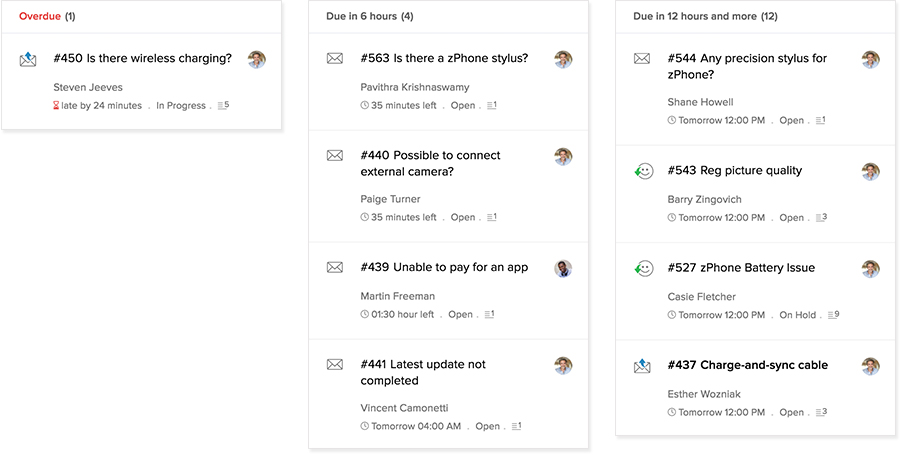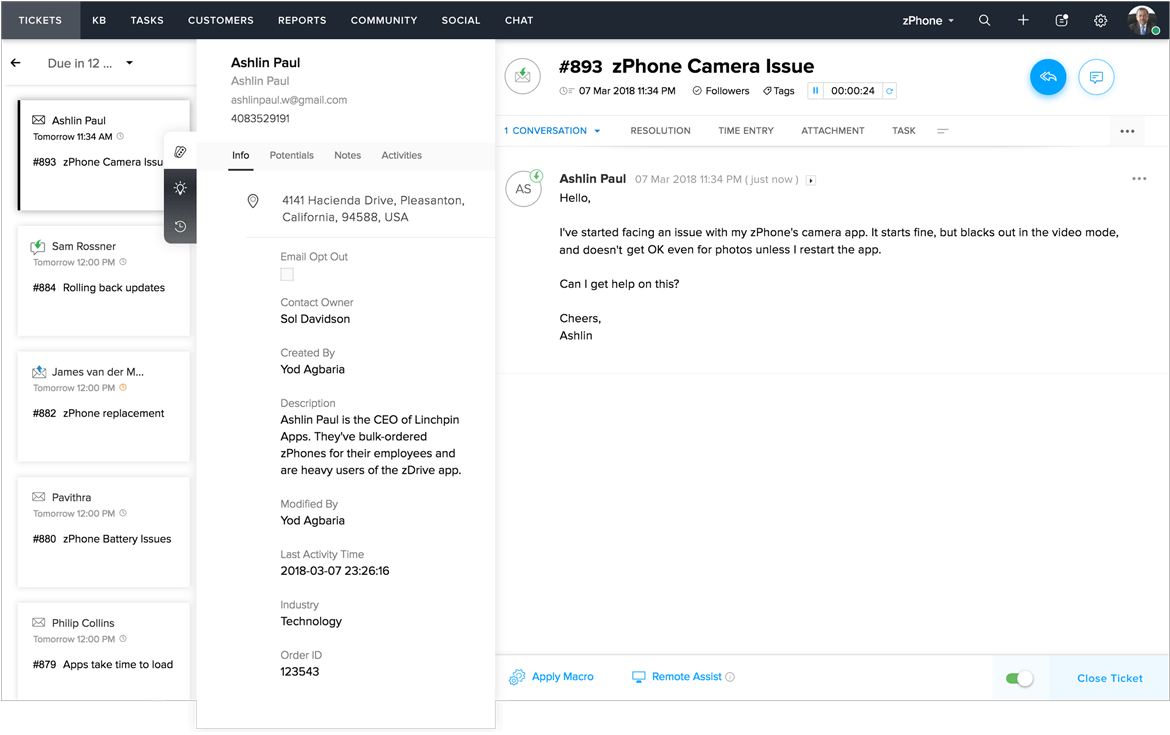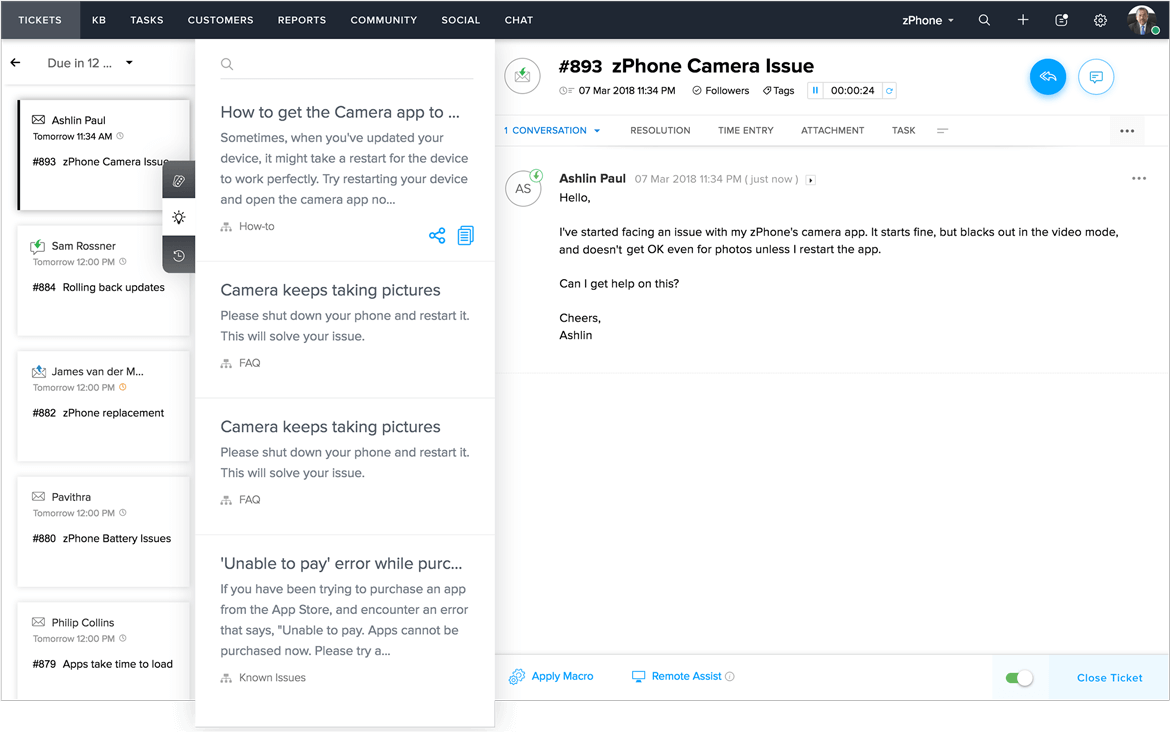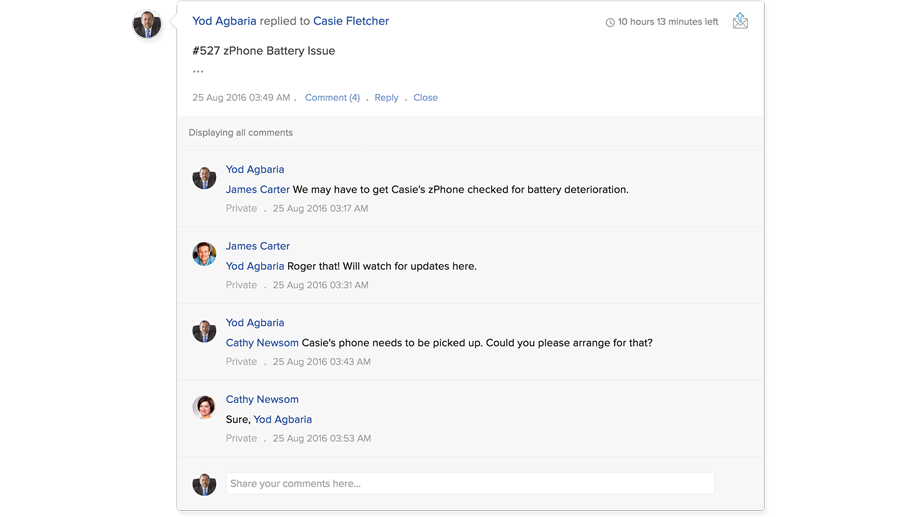 Context-aware decisions for managers.
Improve what you measure. Measure what you improve.
Monitor and Act
Analyze and Improve
Automate
Extend
See the complete picture in a single window. Track all your key metrics for quick and agile decision making. Learn more
Understand the root causes of bottlenecks and other issues. Improve steadily with every ticket. Learn more
Save time and effort by creating rules to automate repetitive actions. Invest in better customer engagement instead. Learn more
Use native integrations, custom functions, and APIs to extend your already powerful customer service software. Learn more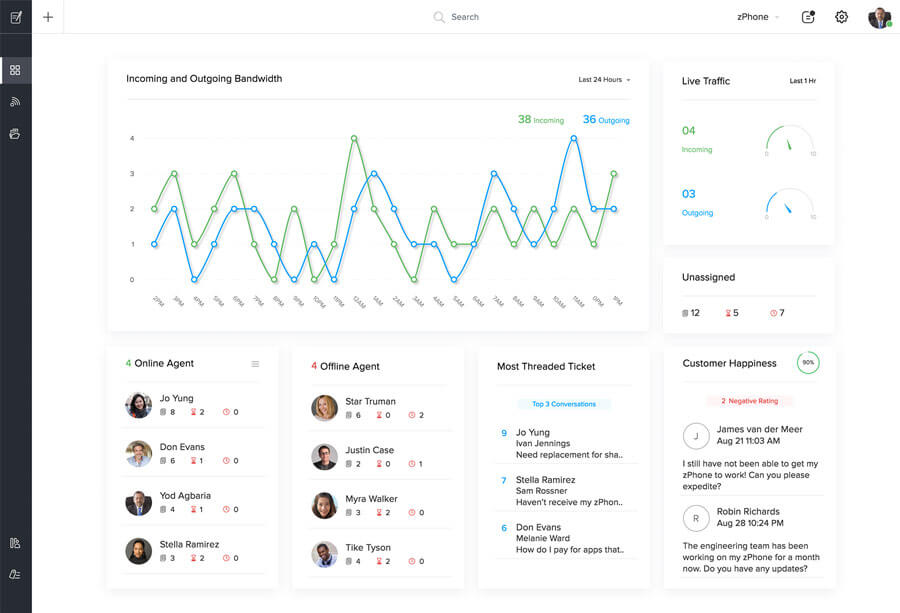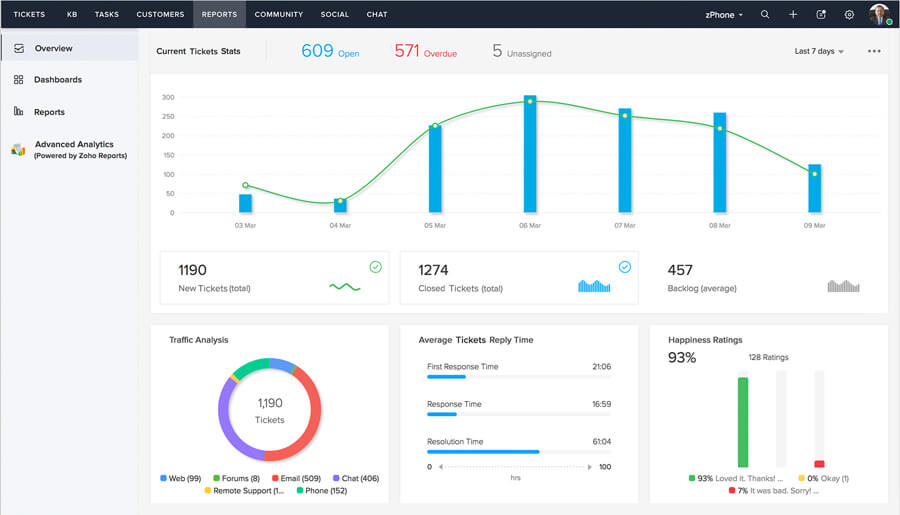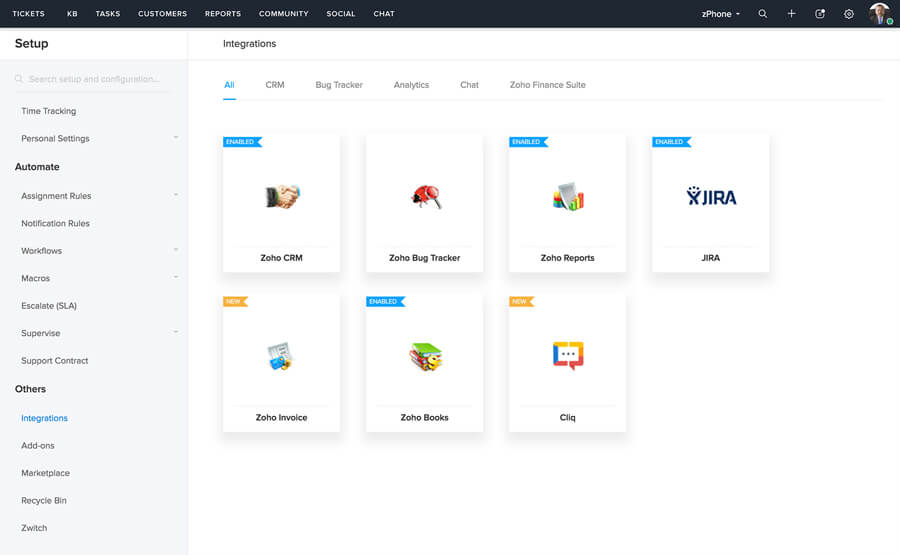 Context-aware solutions for customers.
Need help? Meet the Help Center.
Self-serve
Crowd-source
Connect
Create a Knowledge Base to help customers find answers quickly, on their own. Learn more
Build a community of customers and enthusiasts. Nurture and grow your tribe through sheer engagement.
Give customers the gift of convenience. Help them across email, phone, chat, social media and more. Learn more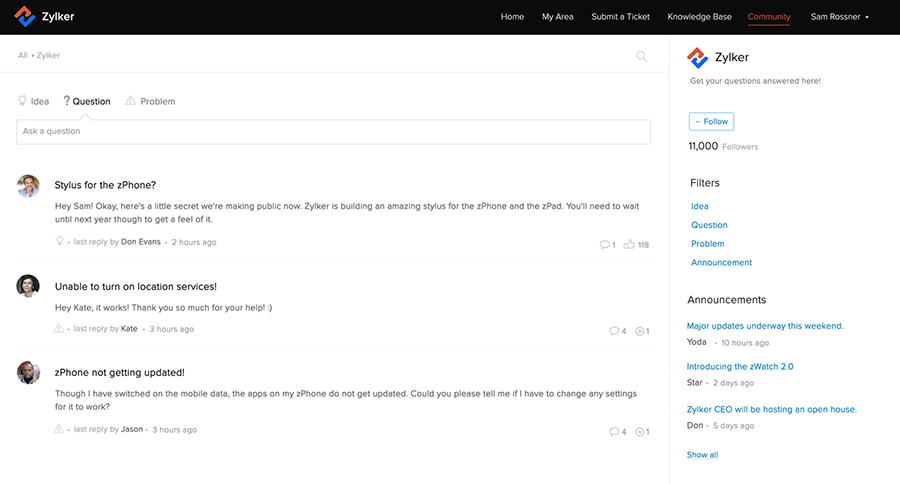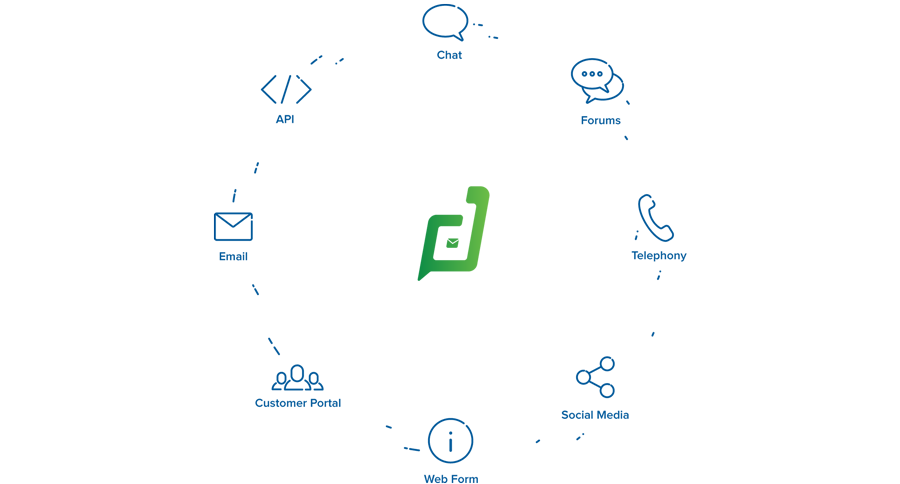 Your Desk. In the palm of your hand.
With the Zoho Desk app for iOS and Android, agents can catch up, collaborate and provide top-notch customer support, wherever they are. Learn more
Invest in more context, for better customer experiences.
Try Zoho Desk's Enterprise Plan for free.
Sign up for a free trial
No credit card required. No software to download.