Close deals faster than ever before
SALES
Sales Reps Responding to Tickets
When prospects ask for help before purchasing, your sales reps can pitch in immediately and expedite the buying decision by responding to tickets from within Zoho CRM.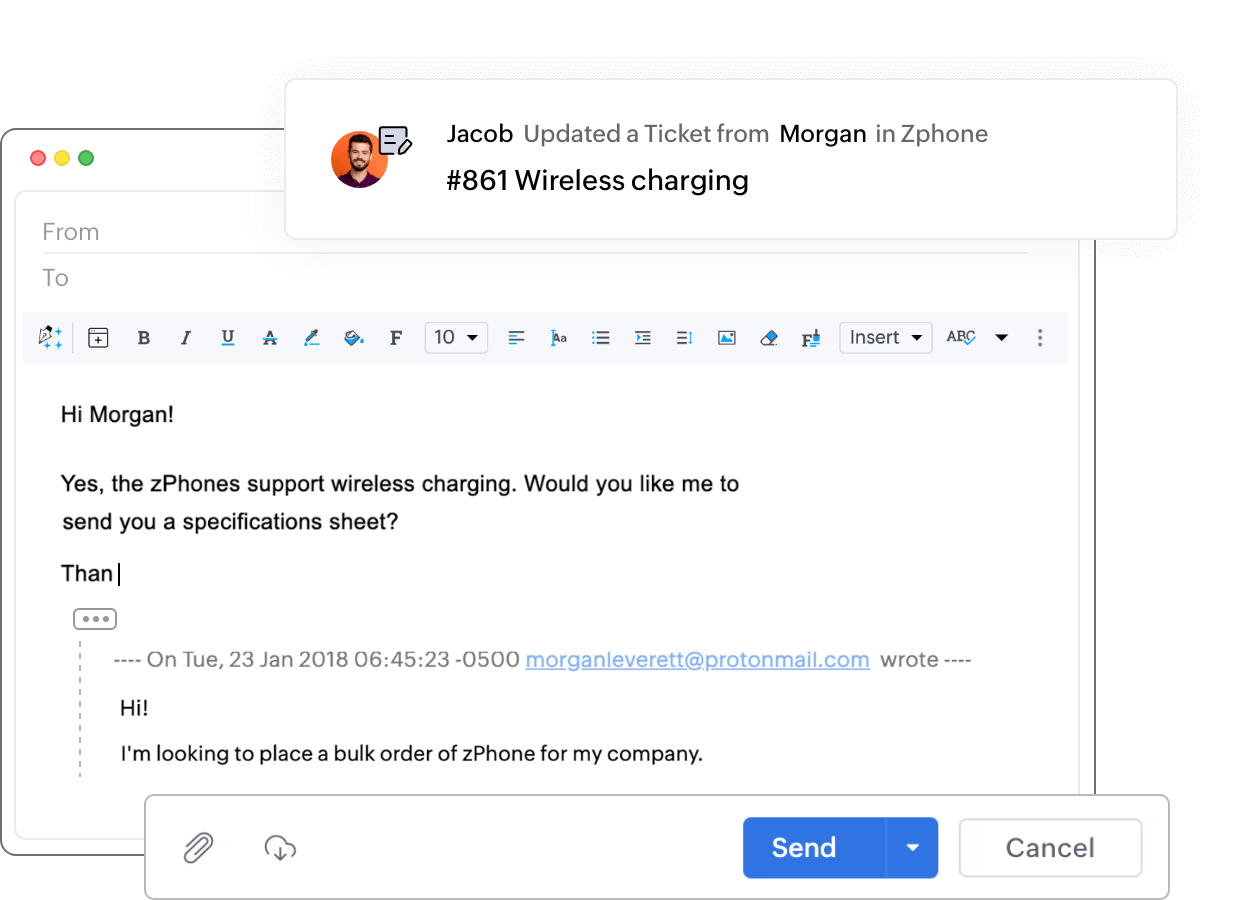 SUPPORT
Tag the sales team within Zoho Desk
In Zoho Desk, agents can update prospect details they learn from support conversations, and enrich the information available to your sales team.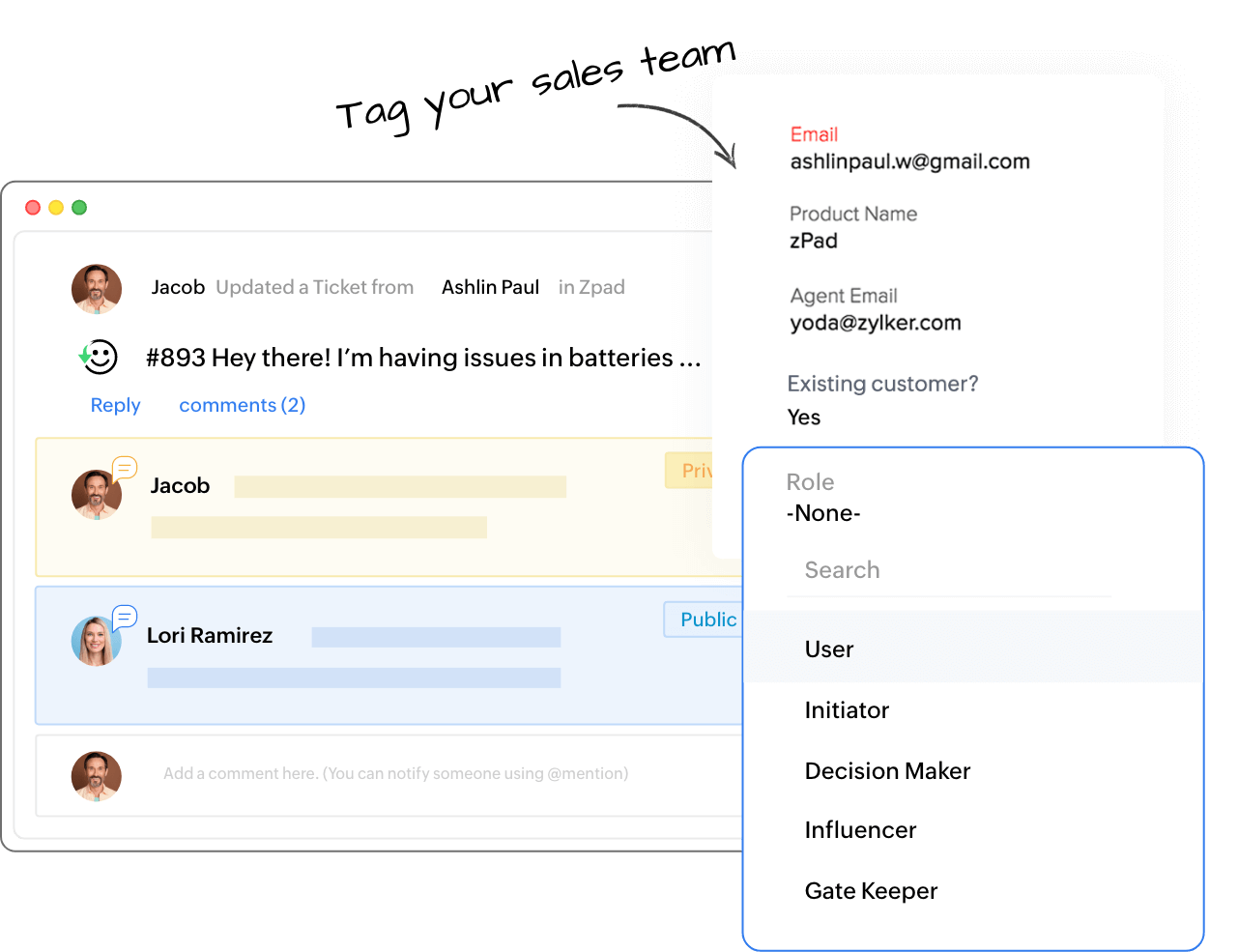 No more unproductive prospecting
SALES
SalesSignals in Zoho CRM
With SalesSignals in Zoho CRM, sales reps are notified every time their lead raises a support ticket, responds to a ticket, or leaves a happiness rating. This helps them time their actions right to close on leads.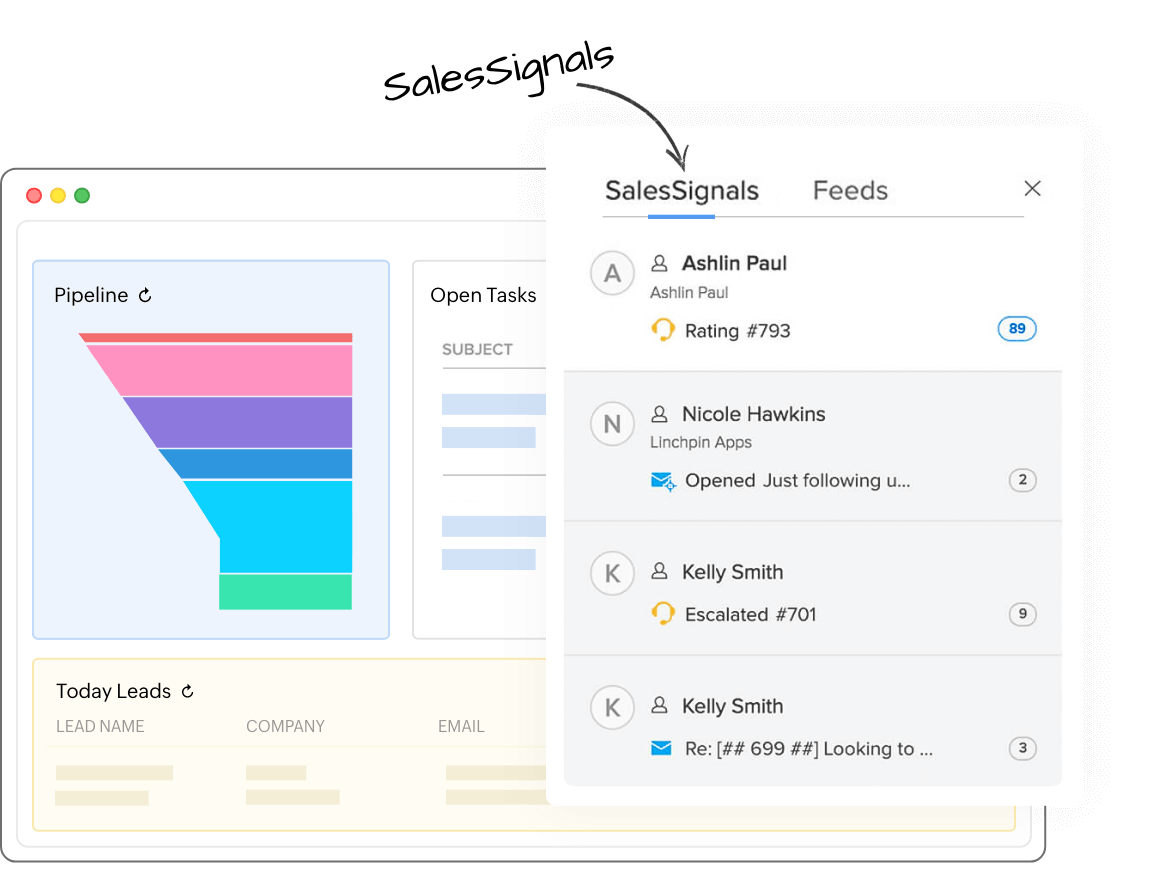 SUPPORT
Handshake Mode in Zoho Desk
Agents can use the Handshake Mode in Zoho Desk to see tickets from leads. Inside a ticket, they can see details like the deal valuation and the product evaluated. This puts everything in the right perspective.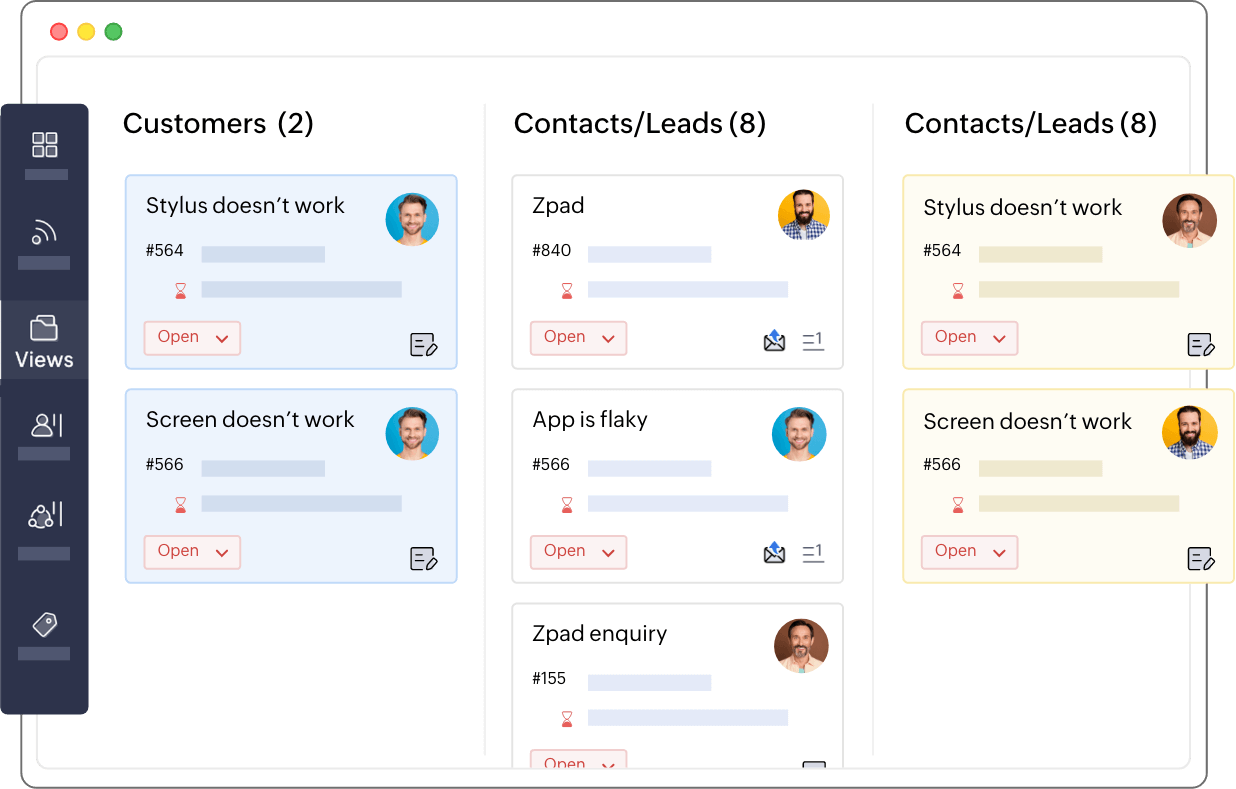 What's better than a sale?
A repeat sale
72% of consumers indicated that customer service is what makes them loyal to a brand. Better collaboration between your sales and support teams help translate their loyalty into repeat business. That's what you get with Team Collaboration from Zoho Desk.
Cross-sell Better

When agents see a cross-selling opportunity, they can chat internally with the customer's account manager and drive the conversation accordingly.

Respond on time

When a customer has a technical question, your sales reps can tag support agents within tickets to ensure timely responses.

Retain proactivity

Agents can identify unhappy customers and proactively work with account managers to retain their business.
Spot opportunities before they knock
"The integration with our CRM (Zoho CRM) is paramount in helping the productivity of our staff. No other help desk software offers such a seamless integration."Scott Hinz
Sellzio.com
"We have been using Zoho CRM for over a year, and this is the perfect addition if you are looking to integrate your CRM with a customer service tool. The best part is you can integrate Zoho Desk with AWS Connect."Sasha Nunes
N & B Team Consulting
"The program, compared to others, is really affordable. As we are users of Zoho CRM it's great that it connects so seamlessly with it."Maike Brash
Vendella International
Zoho Desk is the industry's first context-aware help desk software
Multichannel

Open up more ways to be in touch with your customers

Automation

Automate your mundane tasks, have time for meaningful conversations

Customization

Mould your help desk the way you want to