Streamlined customer service, one click away.
"About 66% of adults believe that the most important thing a company can do is value their time during a service interaction." — Forrester
Zoho Desk provides intelligent workflow automations for your team to deploy so that they can respond faster and make every customer happier.
Respond to customers in the nick of time
In customer service, time is everything.
Quick response and resolution can set your customer service apart from the competition. That means you can't afford to lose track of pending tickets or responses. With time-based ticketing system workflows, you can configure the rules to be triggered when a timed event occurs.
For example, agents are notified when a ticket is pending for more than a specified number of hours, or when a response has been left unread for a certain amount of time. Similarly, an email can be sent to supervisors if a ticket remains unassigned for a set period, or when an agent spends more than a certain number of hours resolving it. You set this up as a single ticketing system process flow inside Zoho Desk to optimize your support efforts.
Ticketing system process flow improves first contact response time and customer happiness ratings.
Don't keep going around in circles
Exemplary results come through innovation, not repetition.
When you're dealing with customer tickets every day, there are certain activities that you need to perform regularly and repetitively to keep things going. As your customer base expands, these day-to-day tasks become a routine and take up a major chunk of your support time. You run the risk of your agents prioritizing these routine tasks over responding to a customer's request on time.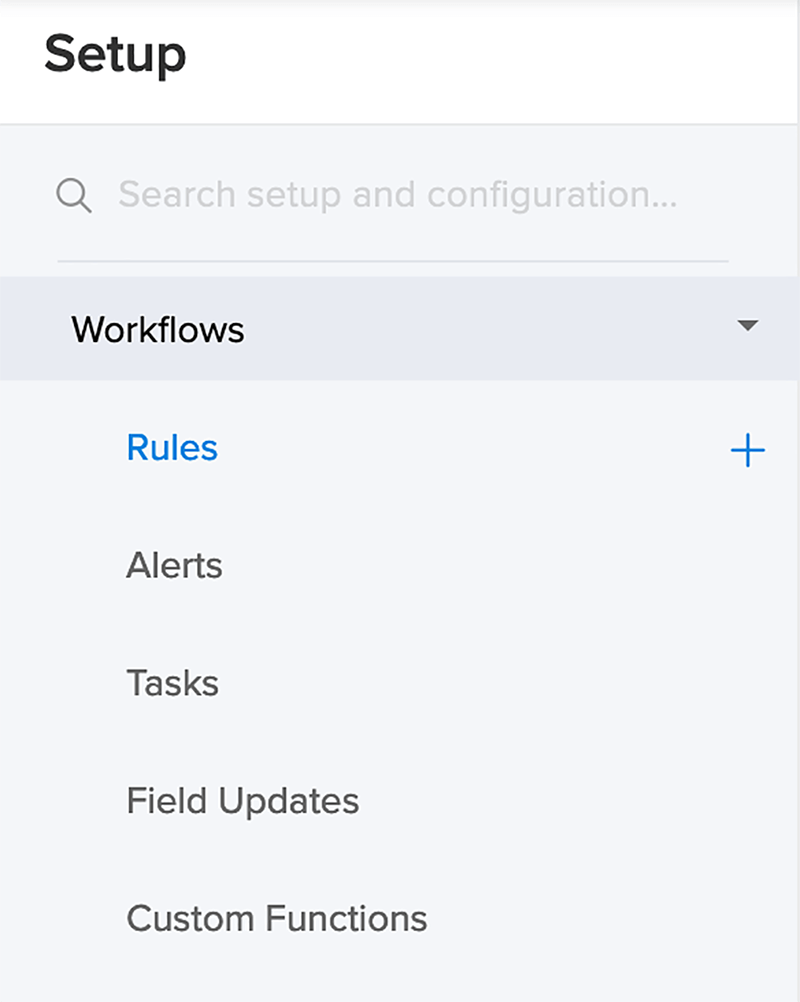 With the ticketing system workflow automation from Zoho Desk, you can set up a set of rules that are executed when specified conditions are met. Using these help desk workflow rules, you can automate email notifications, assign tasks to different users, and automatically update the specified field values.
This improves agent productivity by taking care of routine manual activities.
Drop tickets where they belong
Automation is nothing new, but finding the right automation tool can be a game-changer.
By structuring a ticketing system process workflow, you can manage the tickets as they come in. Zoho Desk's help desk workflow is widely customizable. You can configure ticketing system workflow rules for assigning a ticket to a particular agent or department based on certain properties or keywords. When a ticket meets the set criteria, it triggers alerts to notify the stakeholders, and the specified tasks are carried out.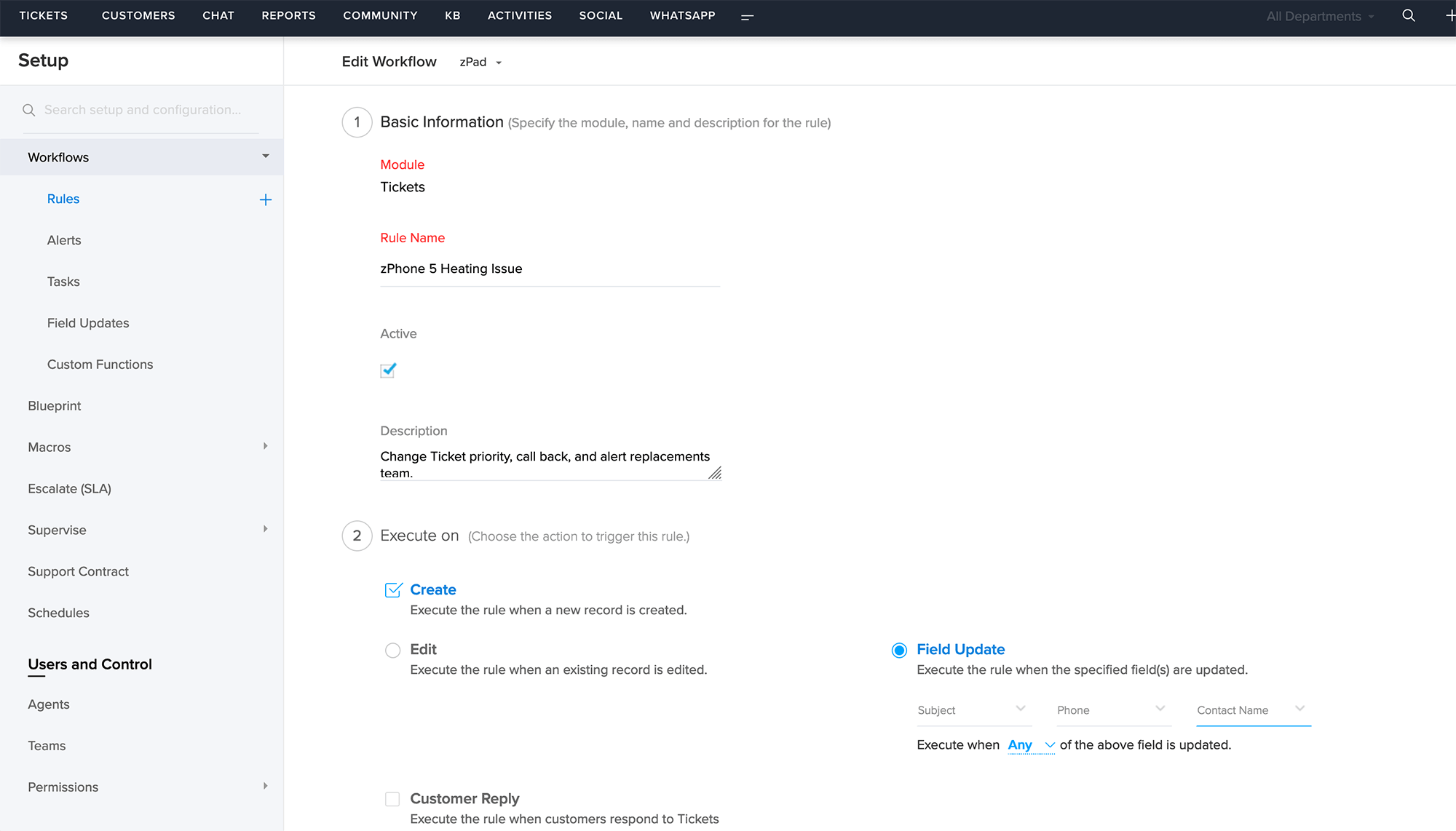 You can set your help desk workflow to change the priority of the ticket or to escalate it to the decision-makers. All without any manual effort. Workflow automations in customer support help agents stay on track with SLAs and increase the transparency of the ticketing system process.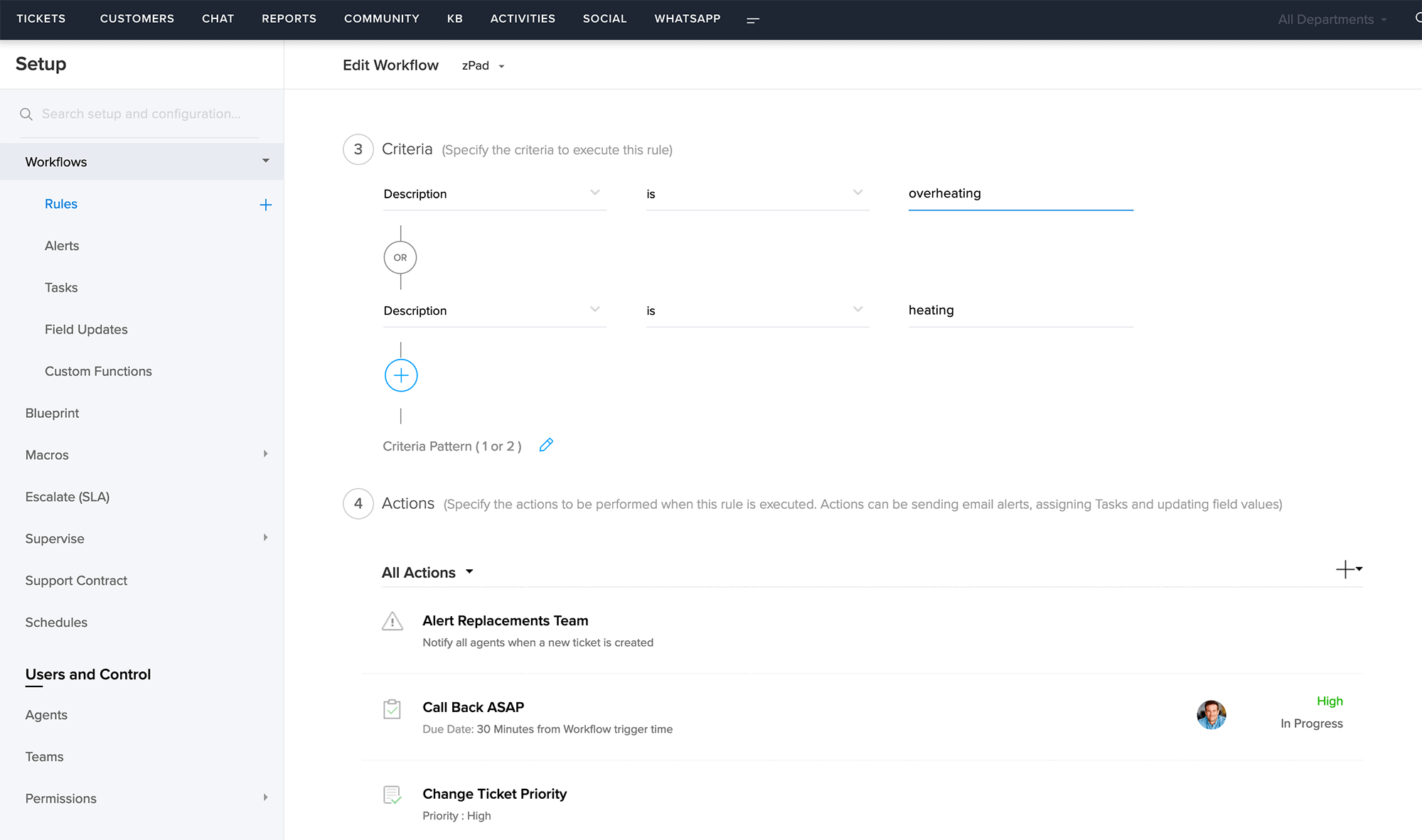 One size doesn't fit all
Every ticket is different, so the way you solve them should be, too.
Ticketing system workflows help you automate your basic customer service processes. However, for tickets that require a unique set of actions to be performed, macros can come to your rescue. You can bind several actions like updating a field, sending an email alert, and notifying the engineering team, into a single macro.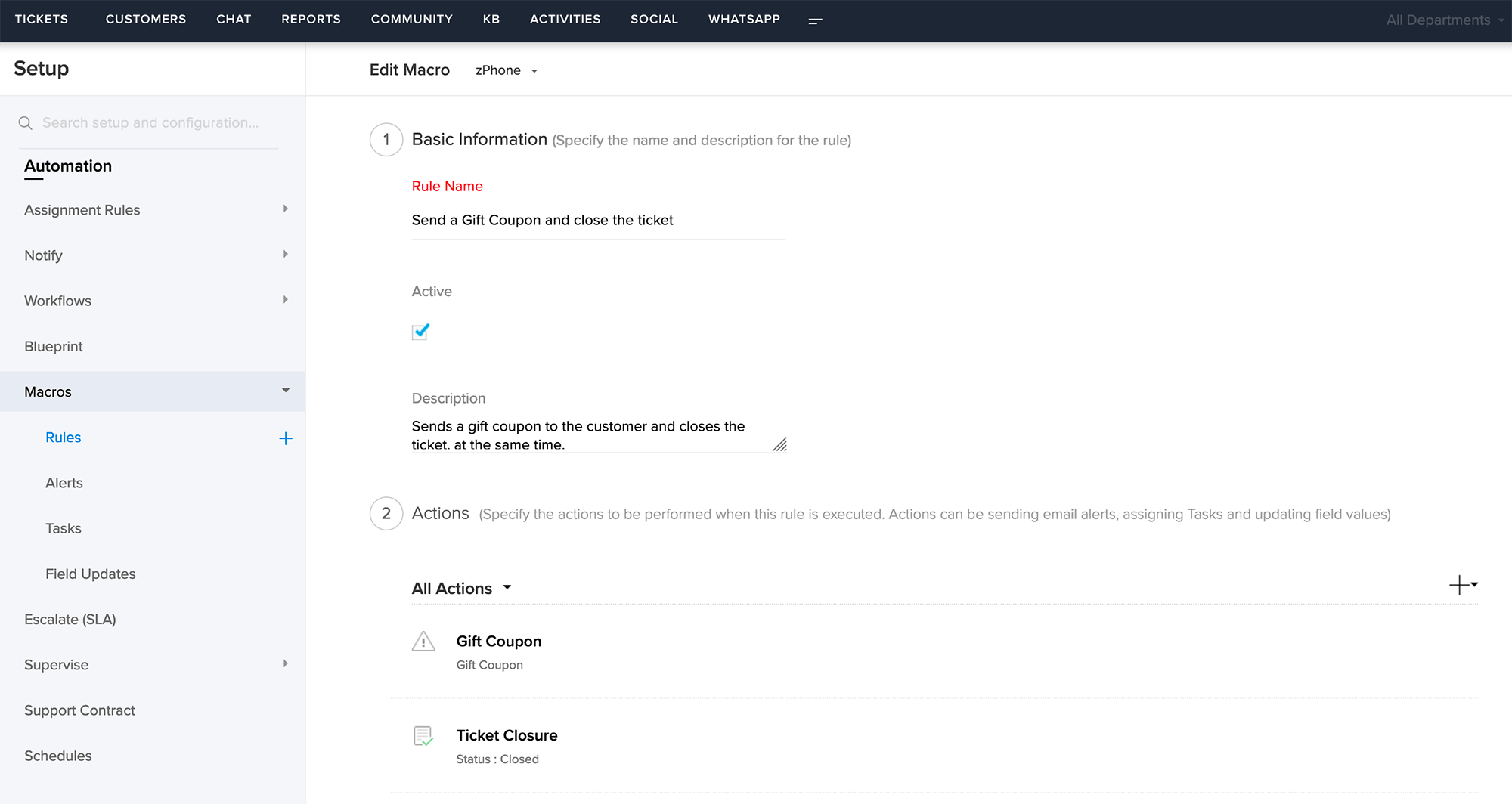 Agents can decide where to apply them contextually, rather than have it standardized across all tickets. Macros trigger situation-specific events effortlessly in no time.
Automate support in a way that suits you.
Take a 15-day free trial.
Try Zoho Desk