Down to the last brush stroke

You can infuse your customer service efforts with all the traits of a well-oiled machine. But it all comes together only when the surface is as polished. For this, Zoho Desk lets you personalize every little detail of your help desk, so you can put your best foot forward. Learn more

Native Integrations

Zoho Desk comes natively integrated with Zoho CRM and Zoho BugTracker. With Zoho CRM, your sales and support teams can work in perfect sync. With Zoho BugTracker, engineering teams can get feedback from customers. These are just two of many integrations that can be set up in minutes, without any IT help.
Learn more
Build custom solutions.
Extend the power of your help desk to suit your business needs better. Zoho's Marketplace brings to you extensions across functionalities, so you can put together the robust customer service engine that you need. Learn more.
Custom Functions
While our native integrations serve the most common situations, we understand that every business can have unique needs. Custom Functions are instructions that you can write to accommodate more mature processes, like instructing Zoho Desk to add a task in your project management app, send time spent on a ticket to an invoicing app. All of these instructions are hosted and powered by Zoho. So you get the same excellent reliability that comes with all of Zoho, while running your business your way!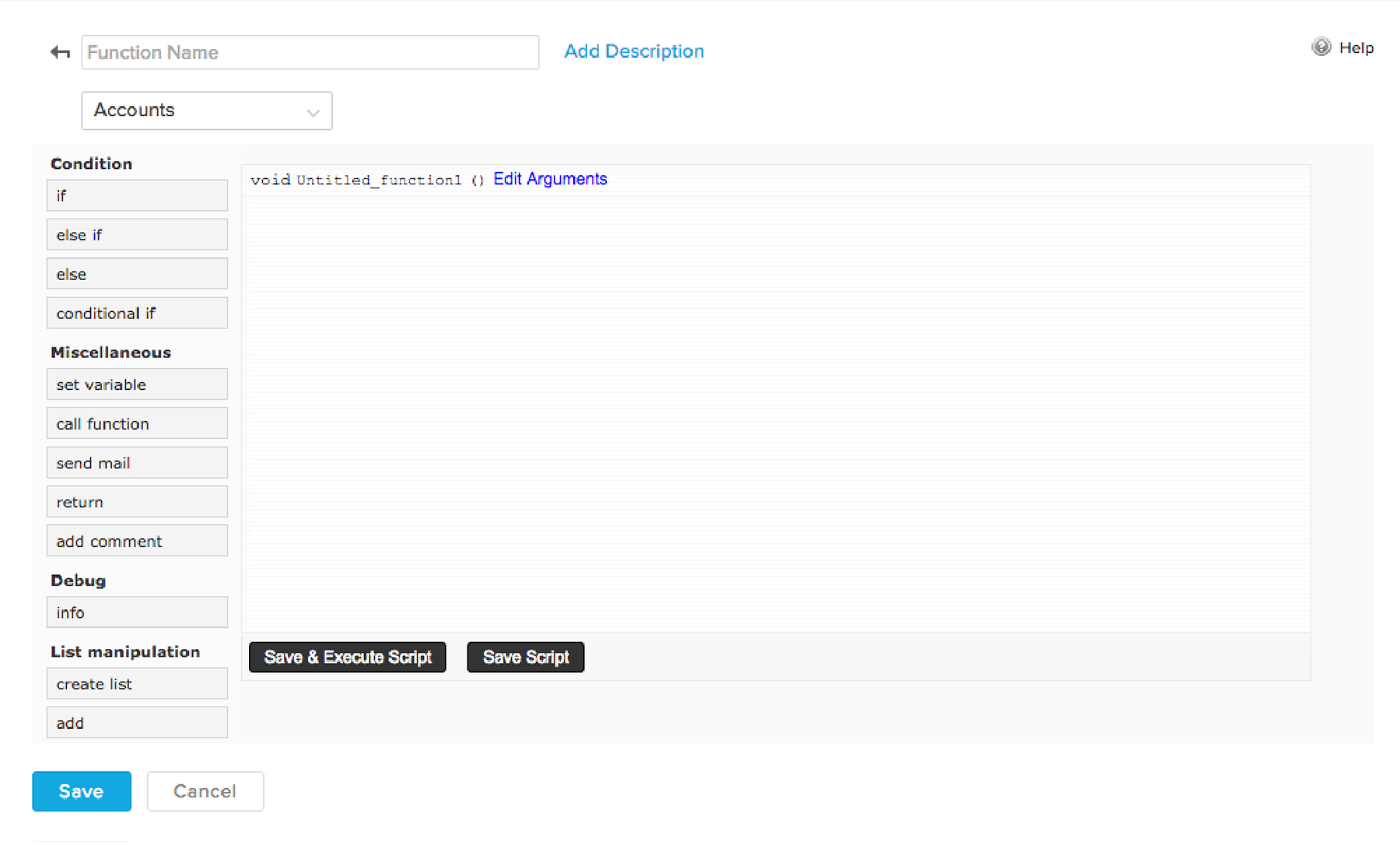 APIs
Zoho Desk provides Application Programming Interfaces (APIs) to all its partners, customers and developers. Using APIs, you can integrate Zoho Desk's modules with other Zoho services, third-party applications, portals or websites and customize them as required.