Enhance Desk with the power of other products
By building an extension, you can integrate Zoho Desk with any web-based product. Connect your favorite CRM or ERP app for added context. Bring in your project management or inventory app to make follow-up actions quick and easy. Embed a translation app to respond to customers in another language quickly. Integrate a calendar app and manage follow-up commitments made to your customers. You can even write private extensions that are available only to your business.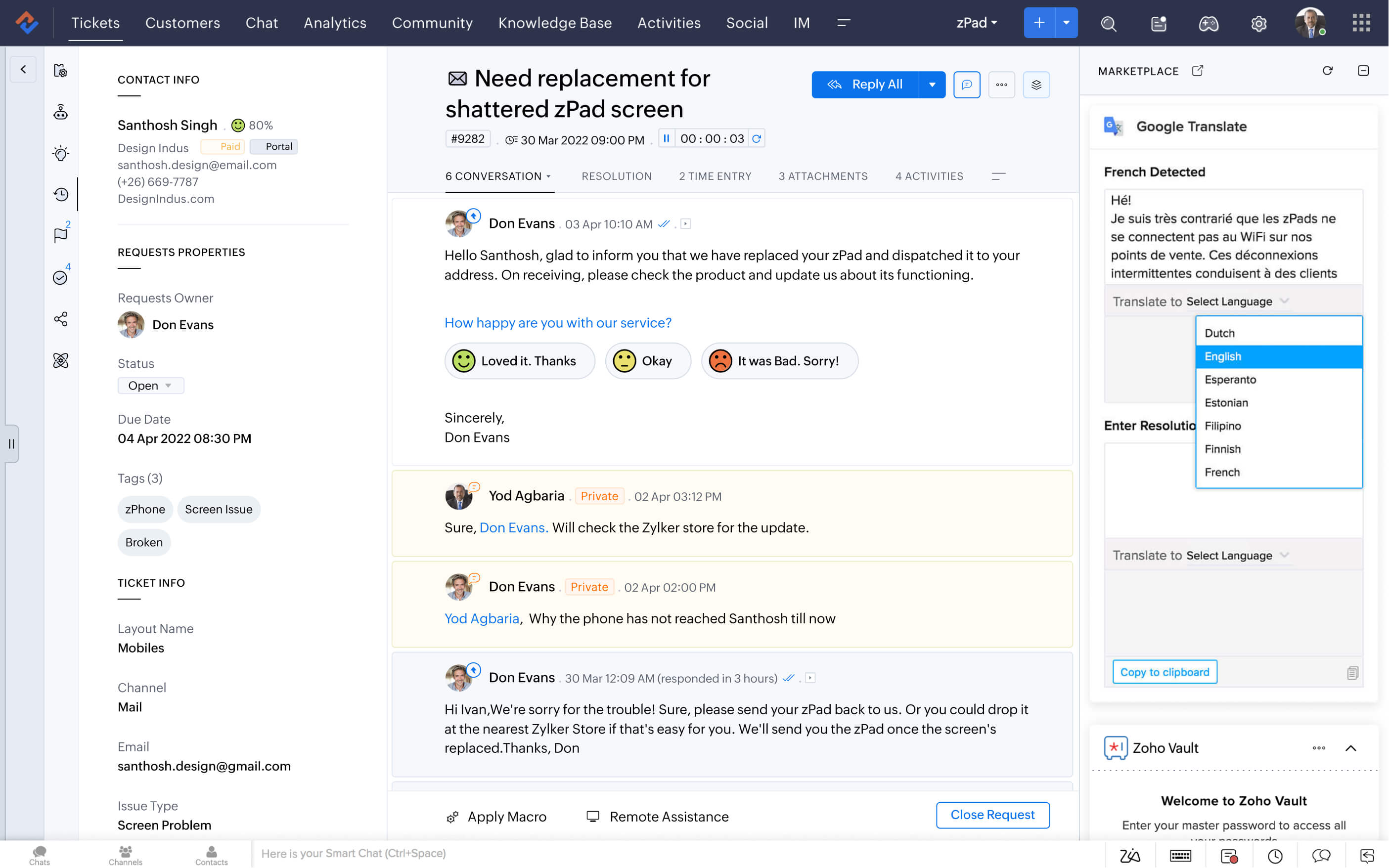 Tailor-made extensions for your business
Build your own integrations from scratch to integrate any application with Zoho Desk and meet your specific requirements. Zoho Desk is flexible, so you can use whichever part of the screen the extension needs. For example, an insights app might need the entire screen to itself, while an issue tracking app might be best used inside a ticket response screen. You can even send or receive data without leaving the Zoho Desk interface.
Connect with the channels you care about
The multichannel framework in Zoho Desk allows you to write extensions that pull in conversations from all your main channels. For example, travel-related companies monitor review websites like TripAdvisor and Yelp, while lifestyle brands track YouTube and Instagram. Using APIs, you can integrate Zoho Desk with the channels you need, and respond to your customers without switching screens.