Ring, ring.
Hook your help desk up to a customer service phone number to receive calls right from Zoho Desk. You can then associate the calls with existing tickets or create new ones. Desk gives you all the advantages of traditional phone support, without the usual hangups.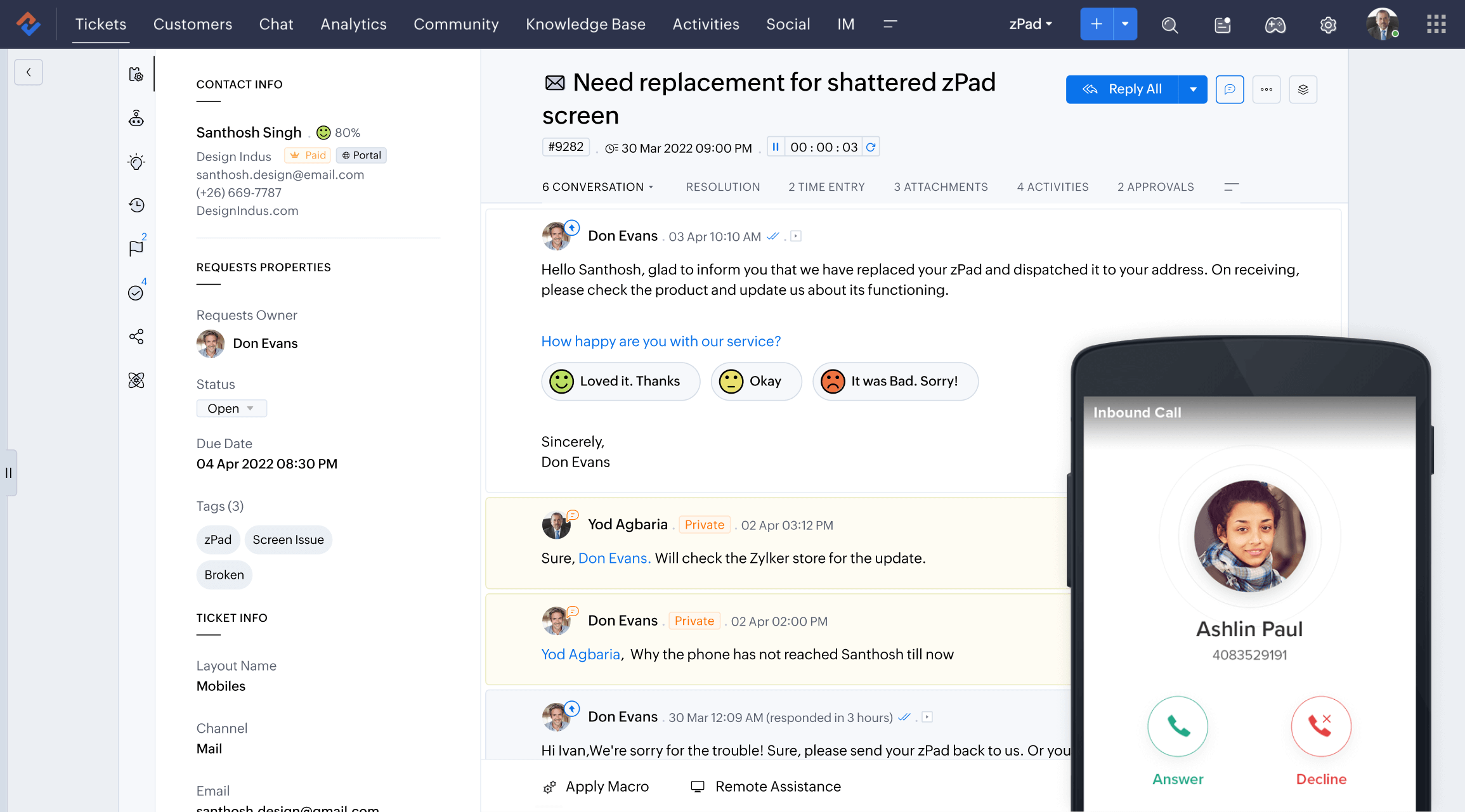 The quintessential telephone operator.
Reaching the right customer service agent can be like finding your way through a maze. But Zoho Desk's Interactive Voice Response (IVR) simplifies the navigation of your customer service hotline. Customers can reach the right support agents based on the IVR options they choose.
Rewind and playback, the good old way.

In every call, there's something new: an insight or an inspiration. With Zoho Desk, record all incoming and outgoing calls automatically. You can listen to them later and discover new ways to improve. An old call could also hold the answer to a new problem that you've encountered!

Never miss a call, even when you miss one.

You never have to worry about missing a call again, because telephony in Zoho Desk comes equipped with voicemail. Customers can leave their questions as voice messages and they all get logged as new tickets. Agents can respond to them like they respond to regular calls.