Yes, expenses with policy violations can be part of a report. If your report or the expenses in the report have violated your organization's policies, the violations will be highlighted in the report. To view the policy violations:
Go to Reports on the left sidebar and select a report.
Click View to know what the violation is.
Click Update to edit your expense or your report as per your company's policy.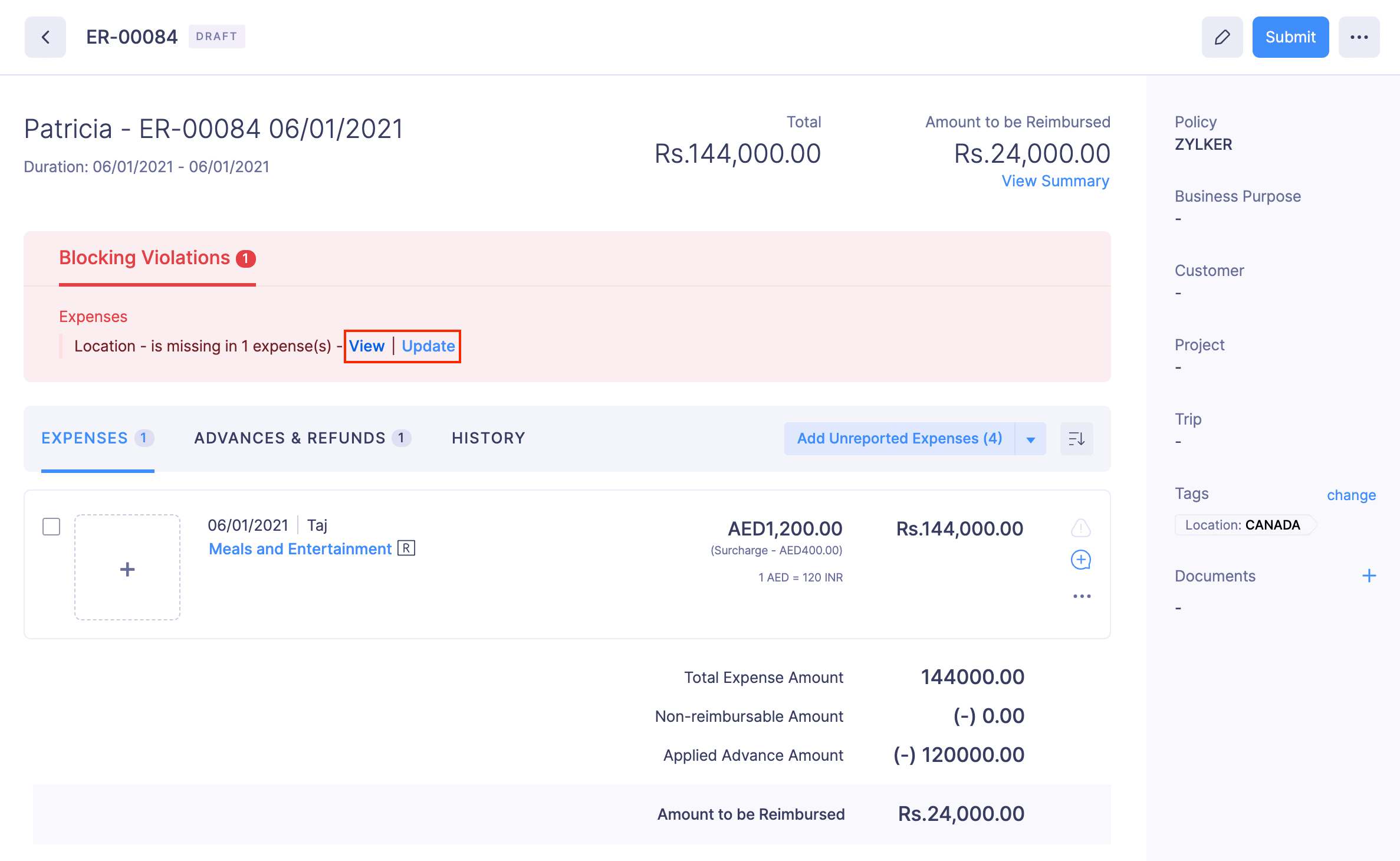 However, if you want to submit a report with policy violations, you can submit it only if your company's policy allows you to do that. The approver can still view the policy violation in the submitted expense report.