How do I display the Operator's Profile Picture while connecting on chat with visitor?
In Settings -> Websites -> Website Name, choose Live chat widget.
Then, navigate to Chat Window -> Appearance, and customize the default window according to your needs.
In Customize the Chat Window section, enable the Display operator profile picture on connecting option.
The profile picture of the operator who attends the chat will be displayed on the window.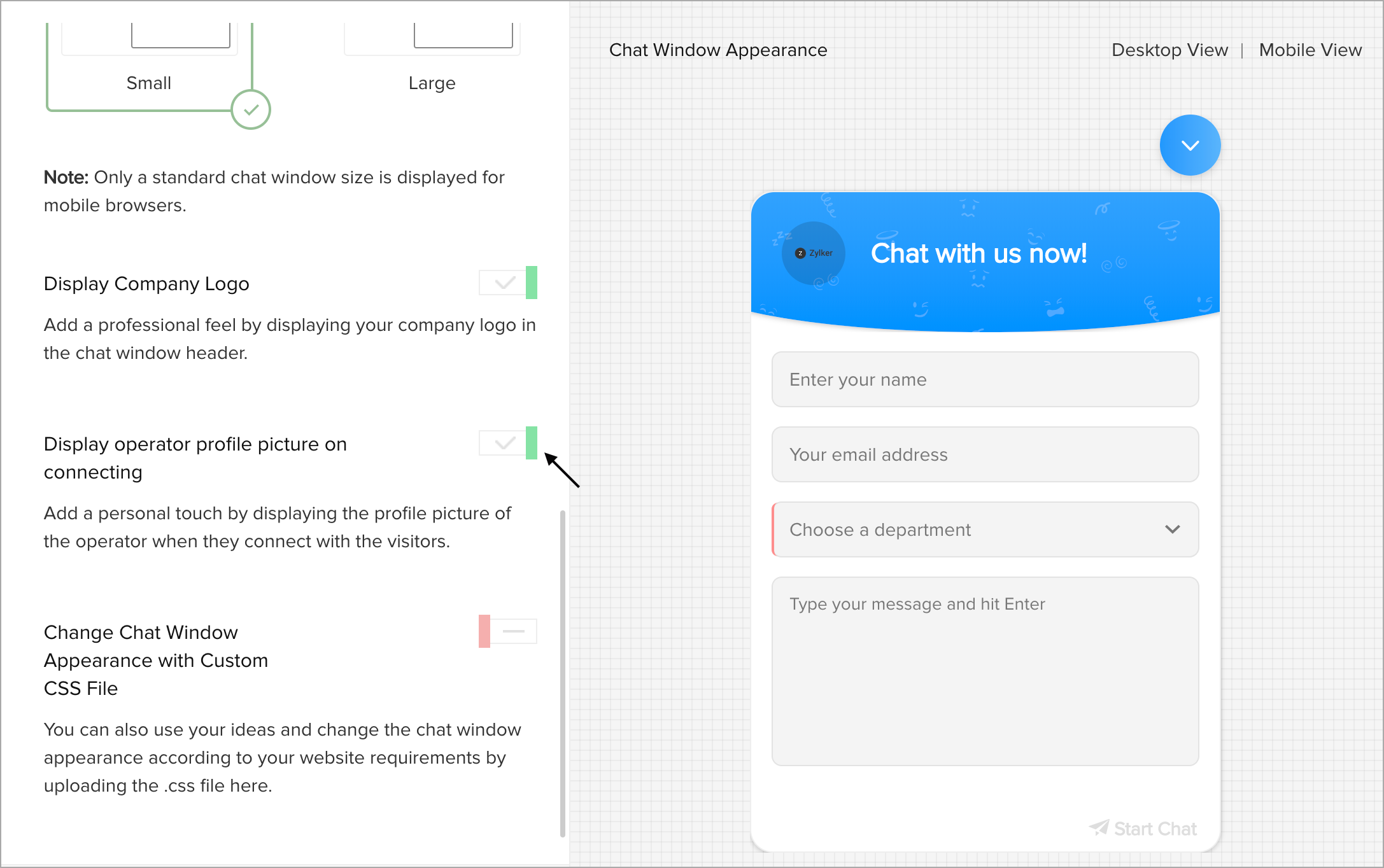 ​