Chat widget
Customize your Chat widget to suit your website.
Choose from a variety of chat widget styles.

Choose from a variety of chat stickers available or upload your own chat widget sticker.

Choose where the widget should appear on your site.

Set widget color to complement your website.

Agents can upload their pictures for a more personal appeal.

Preview for desktop view when agent is offline.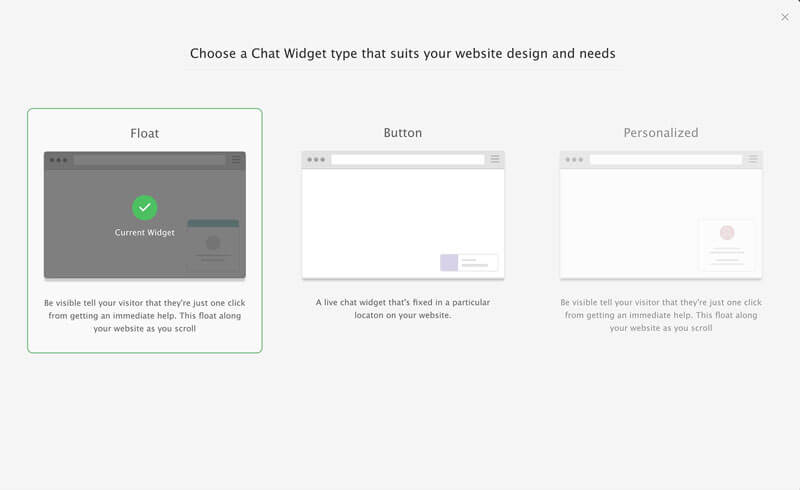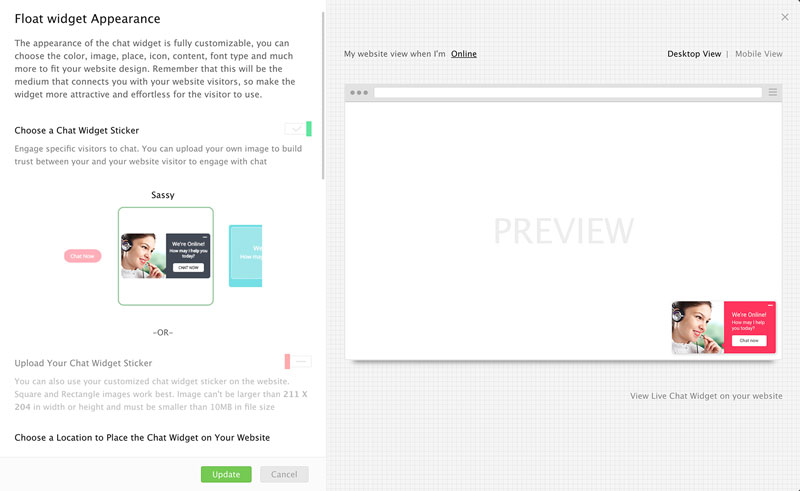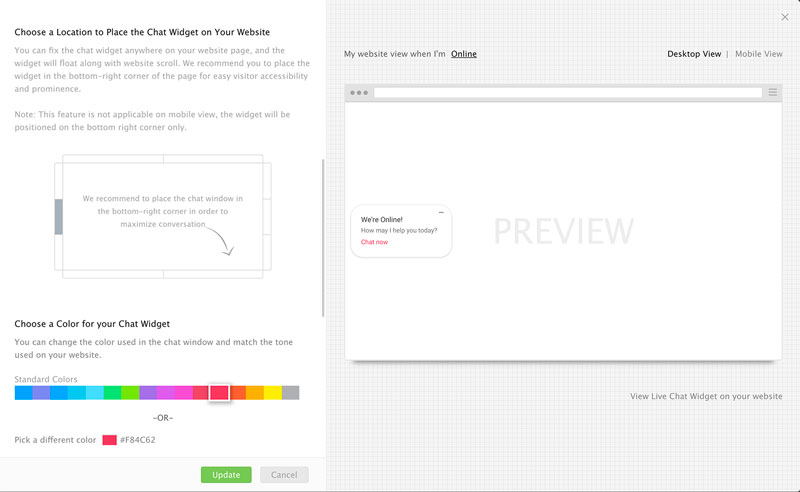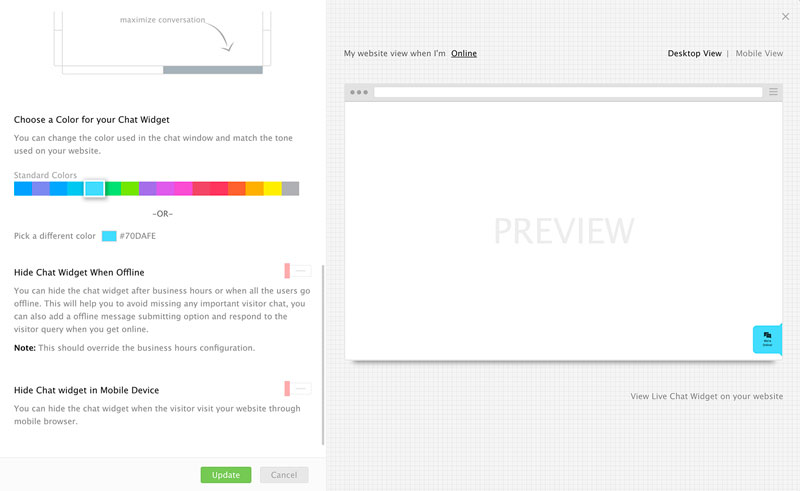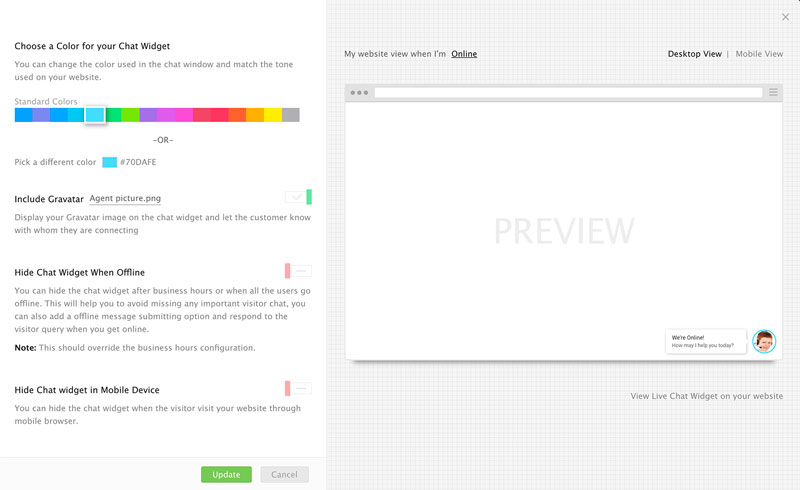 Navigate through the various operations of SalesIQ using the panel on the left.

The Search Bar quickly brings up past chats, canned messages and more.

Use the Settings option to update company info, set triggers, customize chat widgets and more.

Get alerted of missed visitors and unassigned chats in the Notifications bar. Chat with other SalesIQ users in your organization using the My Colleagues button.

Stay informed about the performance of your live chat operations with auto-consolidated Reports and analysis of visitor and user data.

Contact our support team or set your chat support availability here.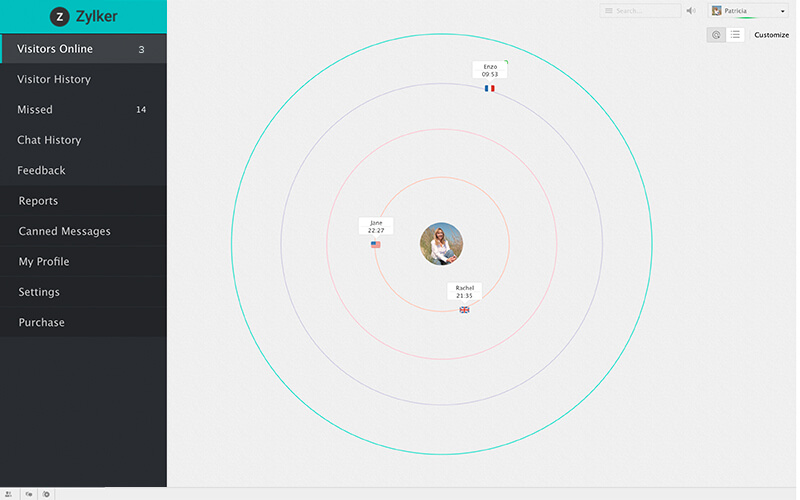 Visitor tracking - Rings view
Never let a visitor go unnoticed with this visually comprehensive Rings view.
Customize the criteria for prioritization of your website visitors.

Visitors online are arranged in circles based on priorities that you set.

Oversee every visitor and every action on the site—visitors navigating from one page to another, chat buttons clicked, time spent on the site and much more in real-time.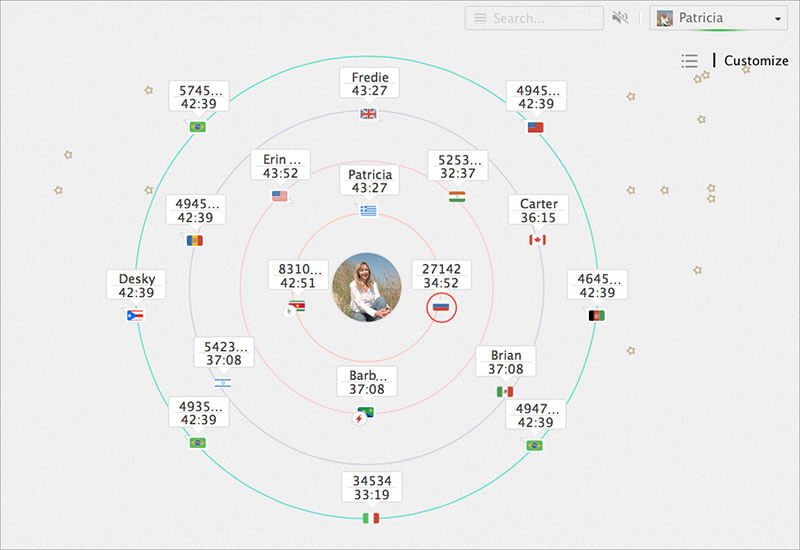 Give your attention to those visitors who require it most—target your visitors by prioritizing them on the basis of their location, CRM values, Campaign source, landing page, time on site and much more.

Save your custom rules as presets for future use.
Proactive chat
Initiate Proactive chat with your most promising leads.
Have meaningful and contextual conversations with access to essential information about your visitors—their location, email ID, IP, OS, source/referrer and more.

View Visitor Footprint in real-time and assess a visitor's interests before initiating chat.

All CRM and support information of a visitor, if available, is also displayed here.

Send prompt messages and replies using canned messages. Invoke them directly from your chat bar using the # symbol.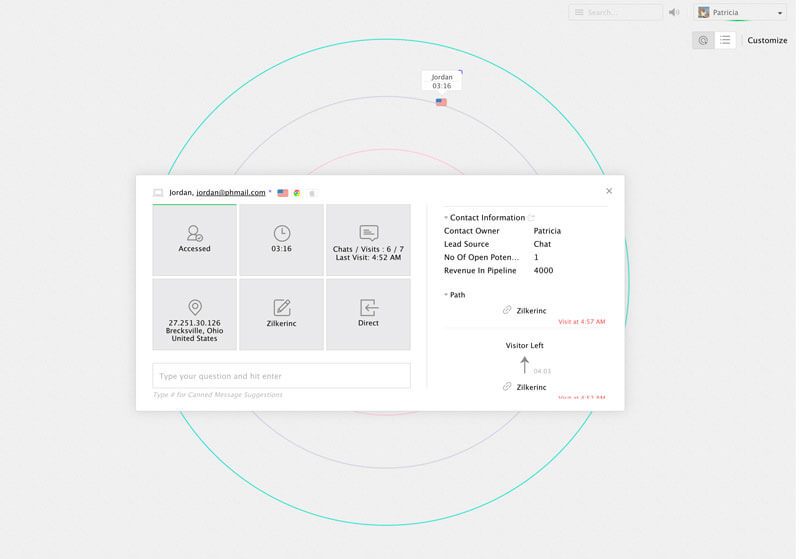 Intelligent triggers
Save your deals with Intelligent triggers.
Set triggers for the most opportune moments, your hottest leads and increase your conversions.

Choose when to trigger a visitor.

Choose from a range of conditions.

Choose the trigger action to be performed.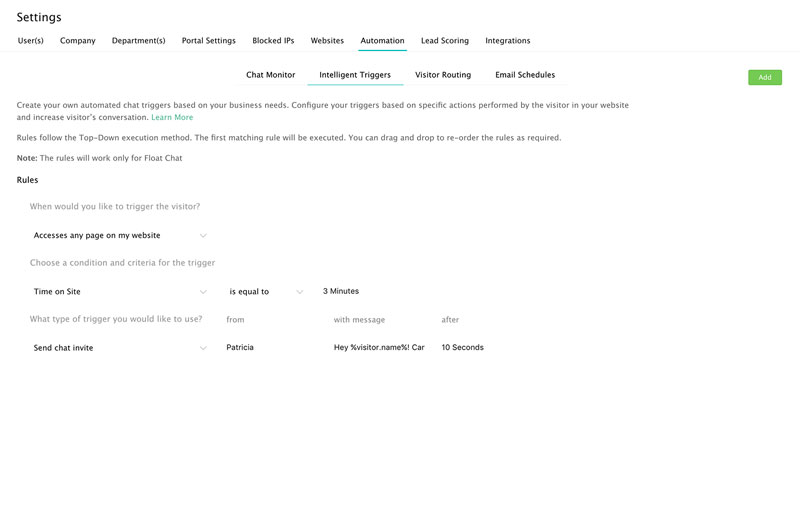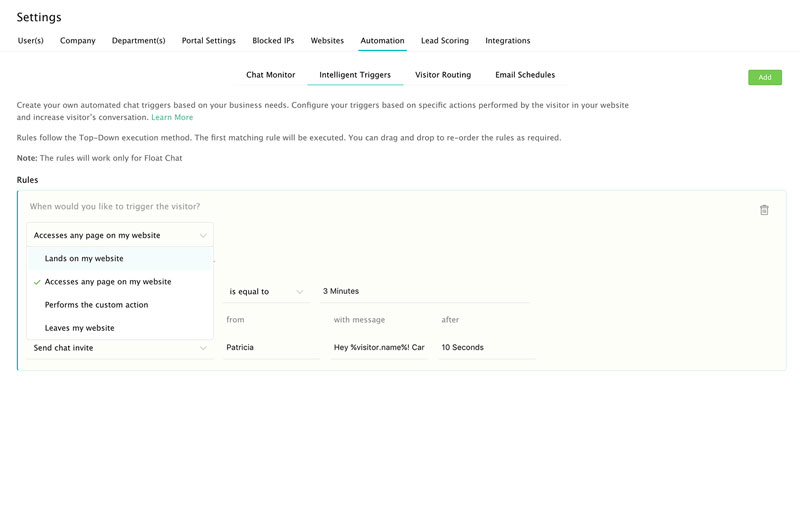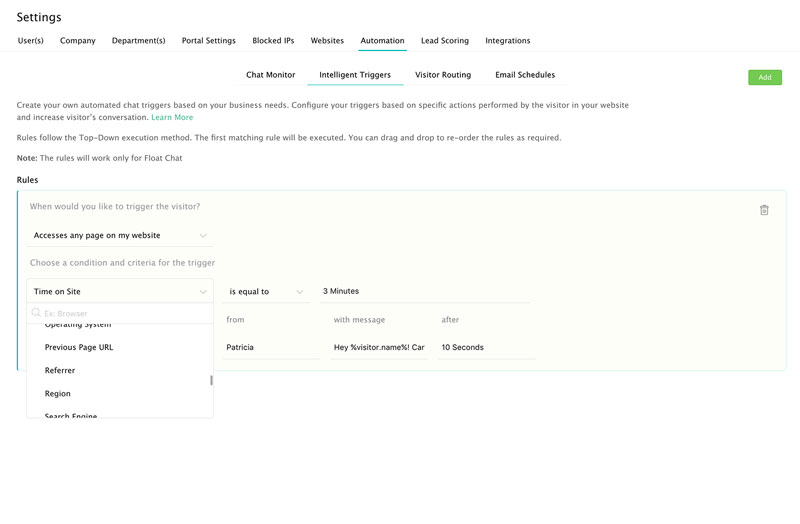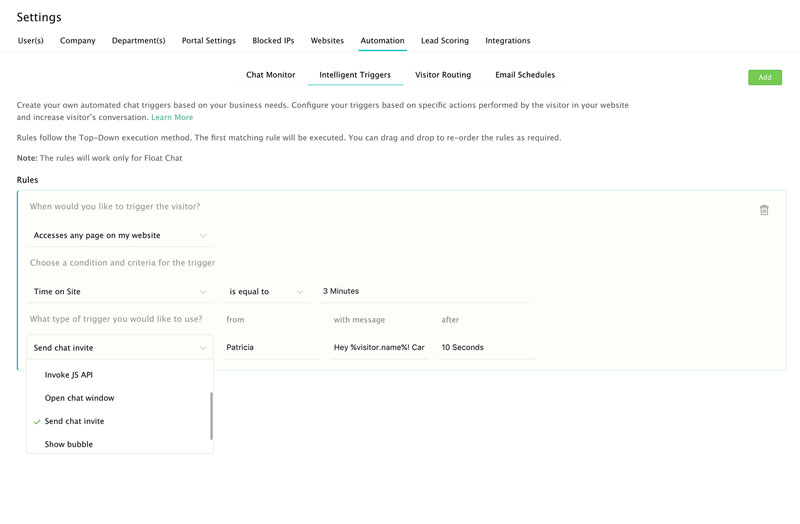 Route chat requests to the most qualified operators based on visitor information, CRM values, Campaigns, visitor question and much more.

Operators can be chosen based on their skill set, department, contact owner, last chat attender and so on.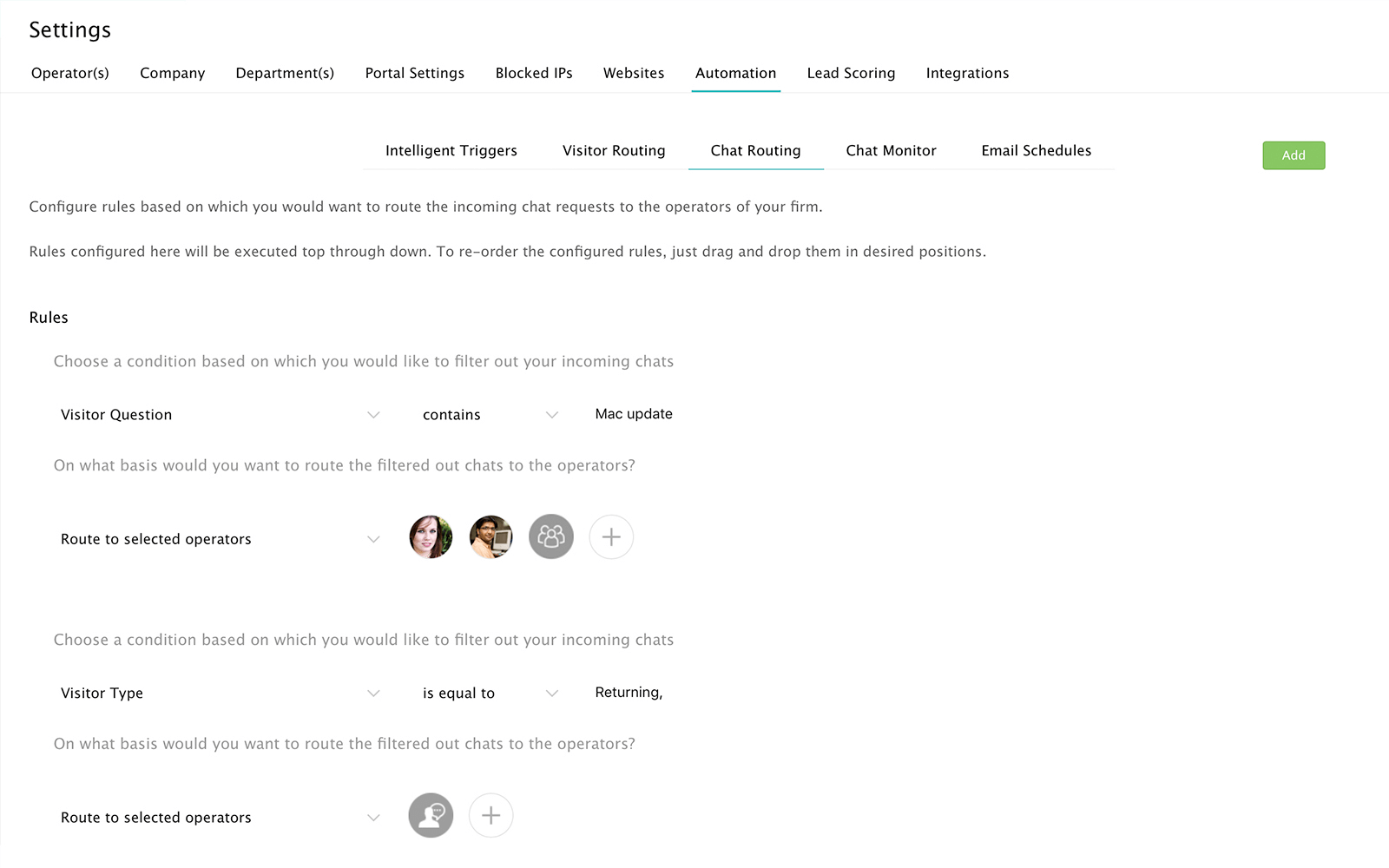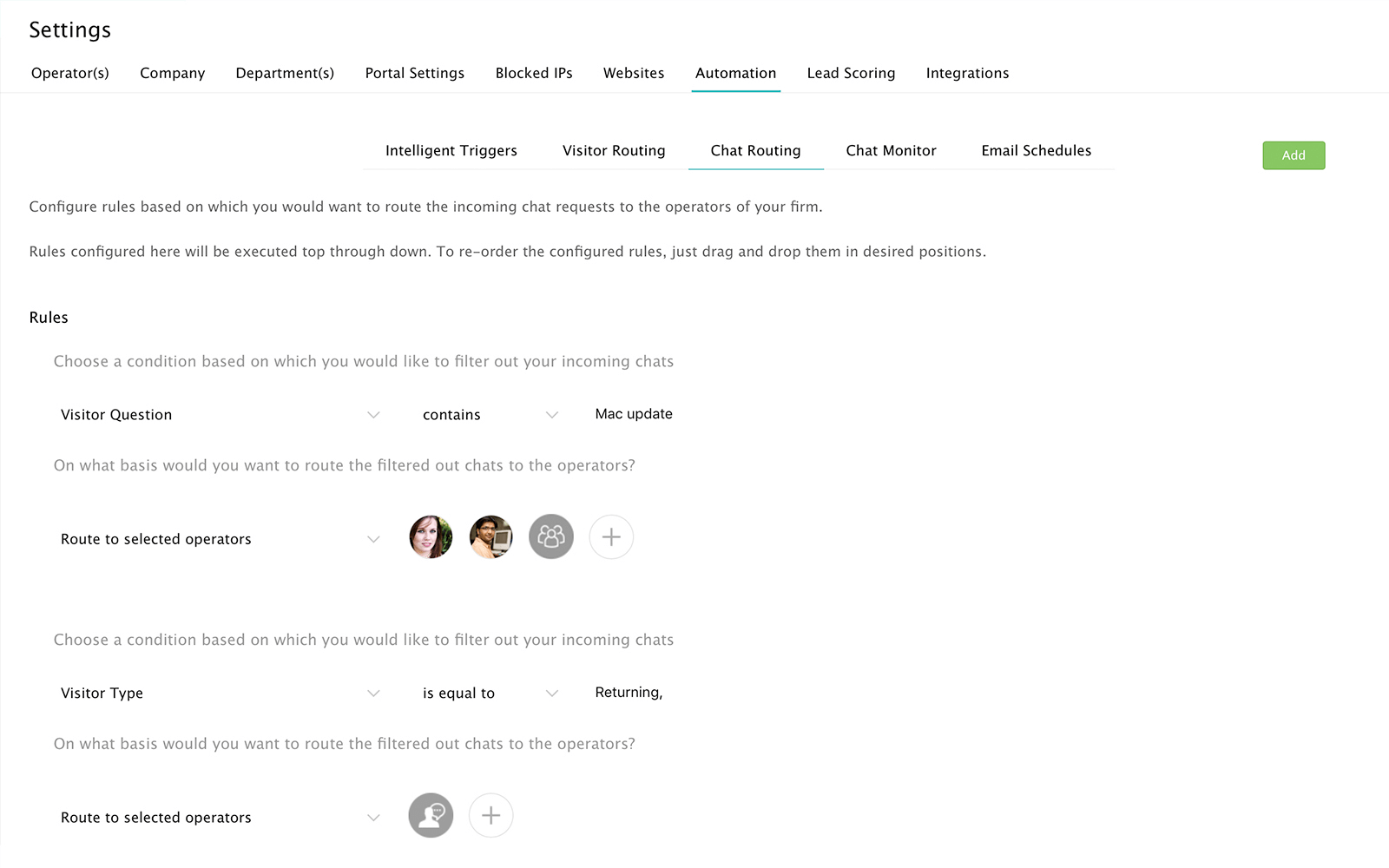 Templates
Bring help articles and FAQs to your chat window.
Create knowledge base articles and frequently asked questions for customer self-service through chat window.

Save canned responses for quick one-tap replies to common queries.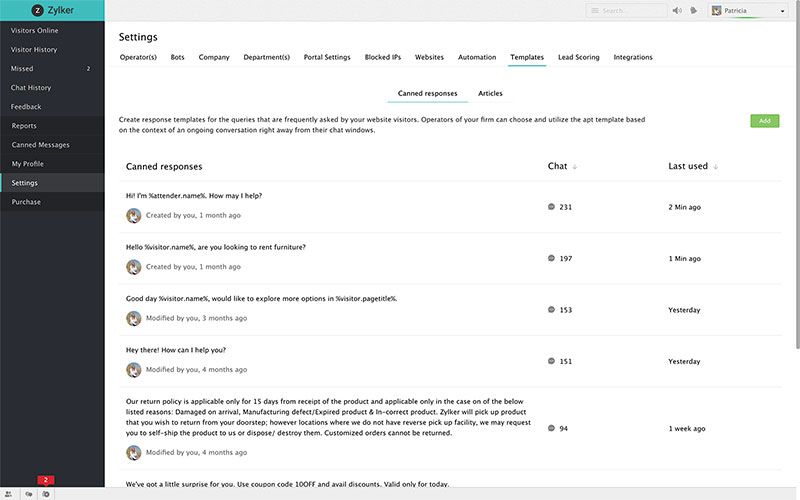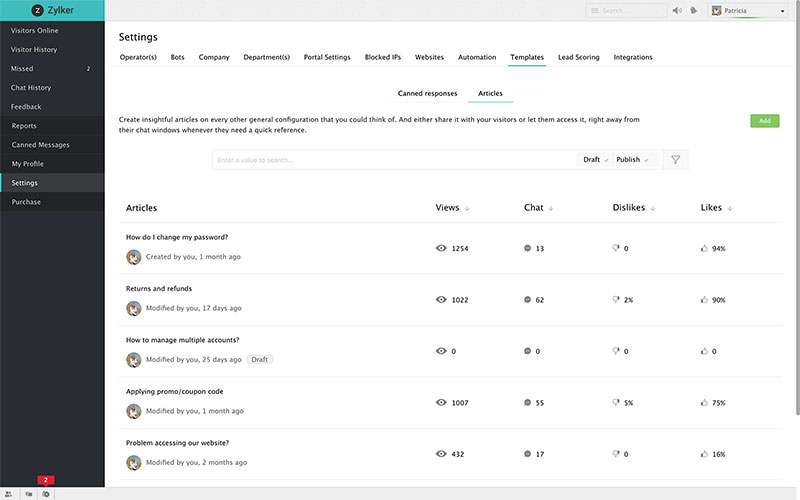 Use Canned Messages for quicker responses to FAQs. You can directly invoke Canned Messages by typing # in the chat box.

Access advanced features like Chat Translation, Block IP by clicking the More Actions button.

Add a visitor to your Zoho CRM as a Lead or Contact by using the Push To CRM option. (Integrate Zoho SalesIQ with Zoho CRM for this option. Please click here to learn how to integrate)

Push chats into Zoho Desk as support requests by using the Convert chat as Ticket option. (Integrate Zoho SalesIQ with Zoho Desk for this option)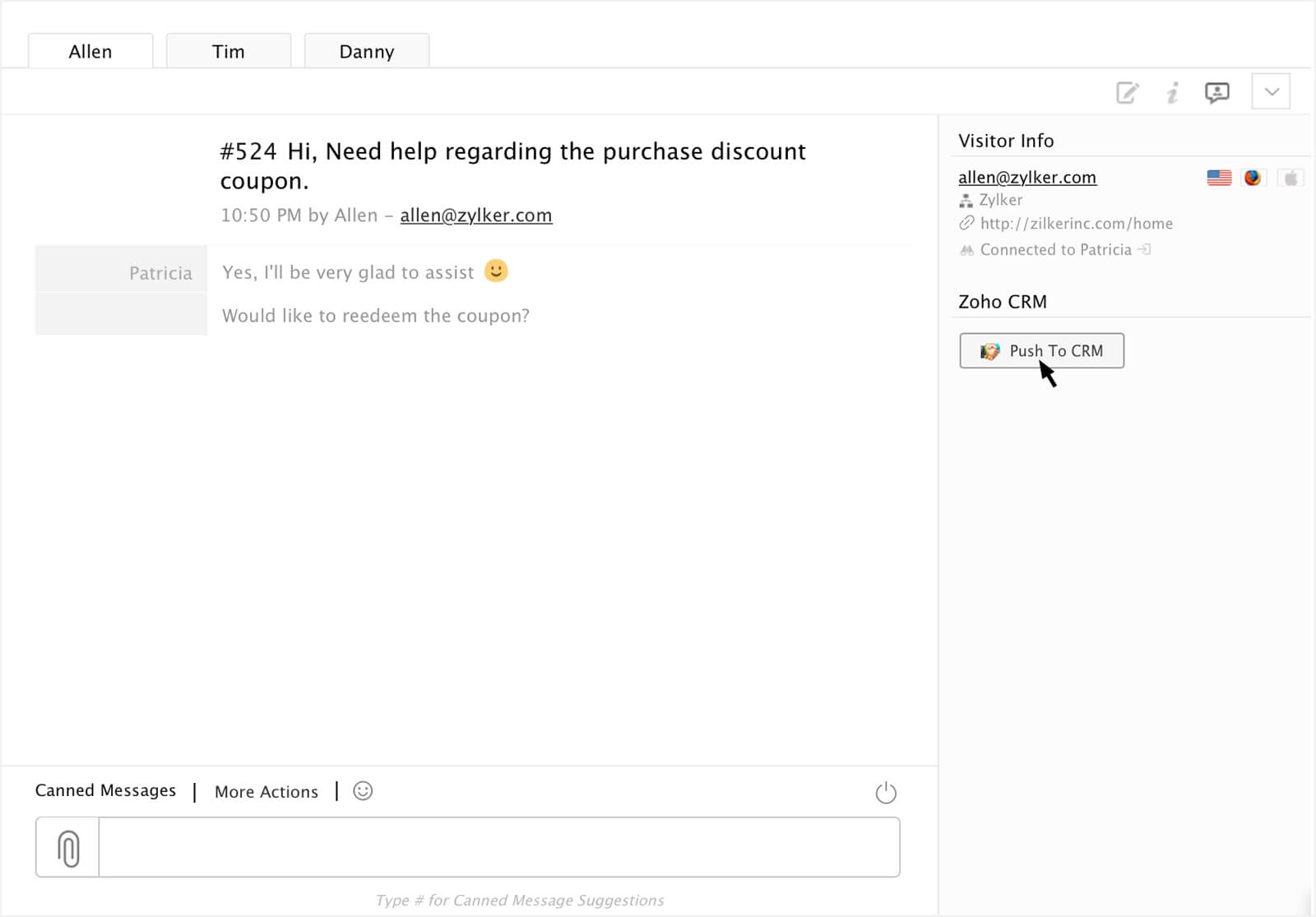 View a list of every visitor that has ever been on your site.

Customize your own list of visitors.

Get detailed insights like opportunity, lead score, and all previous activity on the website.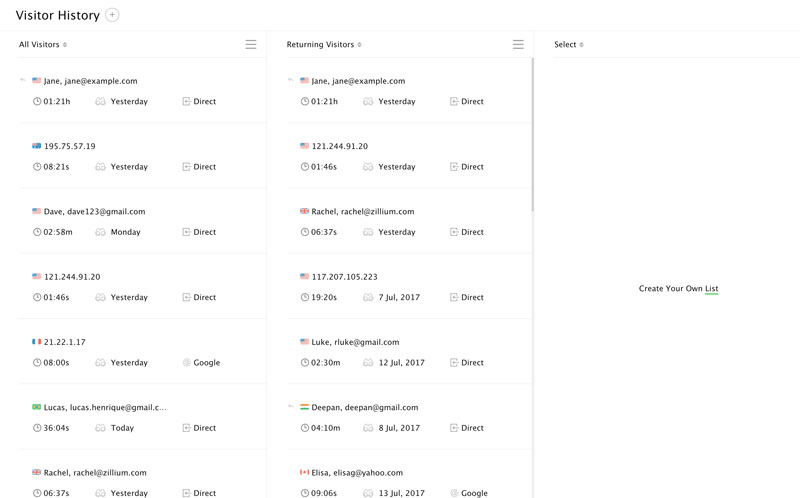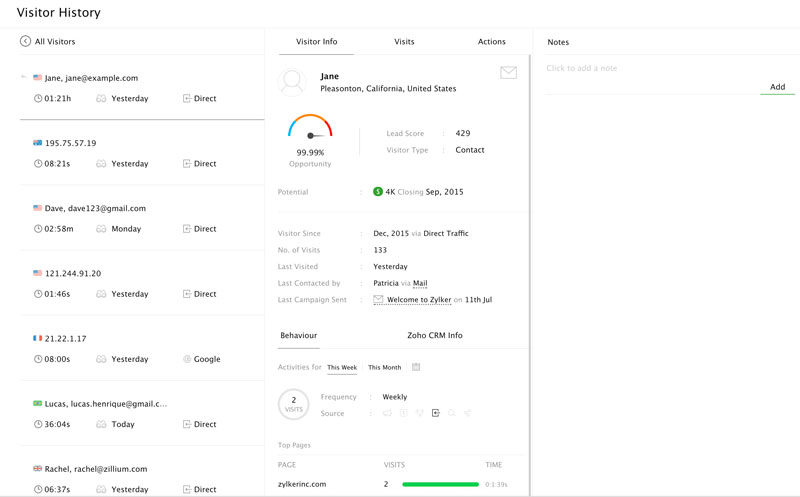 Reports
Accelerate your progress with Reports and analytics on your live chat operations.
Get insights on your agent performance, visitor tracking, live chat operations and more, in a comprehensive report format.

View reports for a particular time range or department specifically.

All reports can be saved as PDF, exported, or mailed.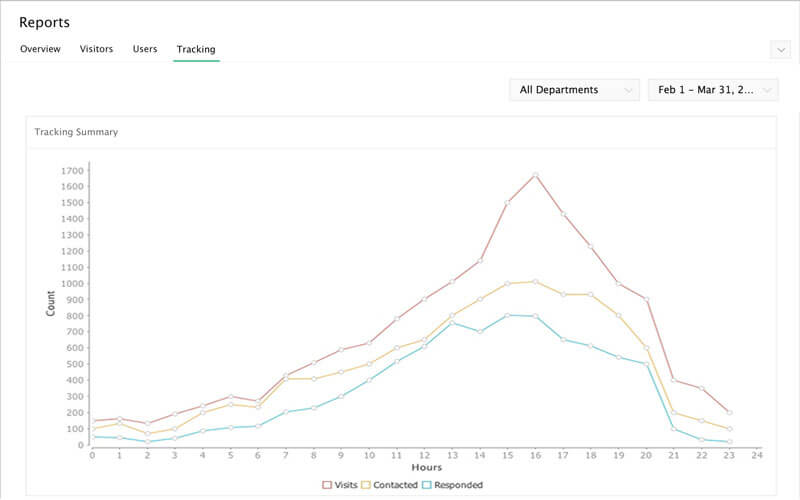 Lead Scoring
Identify hot prospects among your website visitors with Lead Scoring.
Assign points to your website visitors based on various criteria.

The sum of points assigned through multiple rules gives the visitor lead score.