Chatbot support with a human touch
Easy handover to an agent
Build a conversational chatbot without any coding
You can now create a fully functional chatbot without writing a single line of code.
With our codeless bot builder, all you need to do is create a flow for your chatbot using our drag-and-drop interface and type in your bot responses.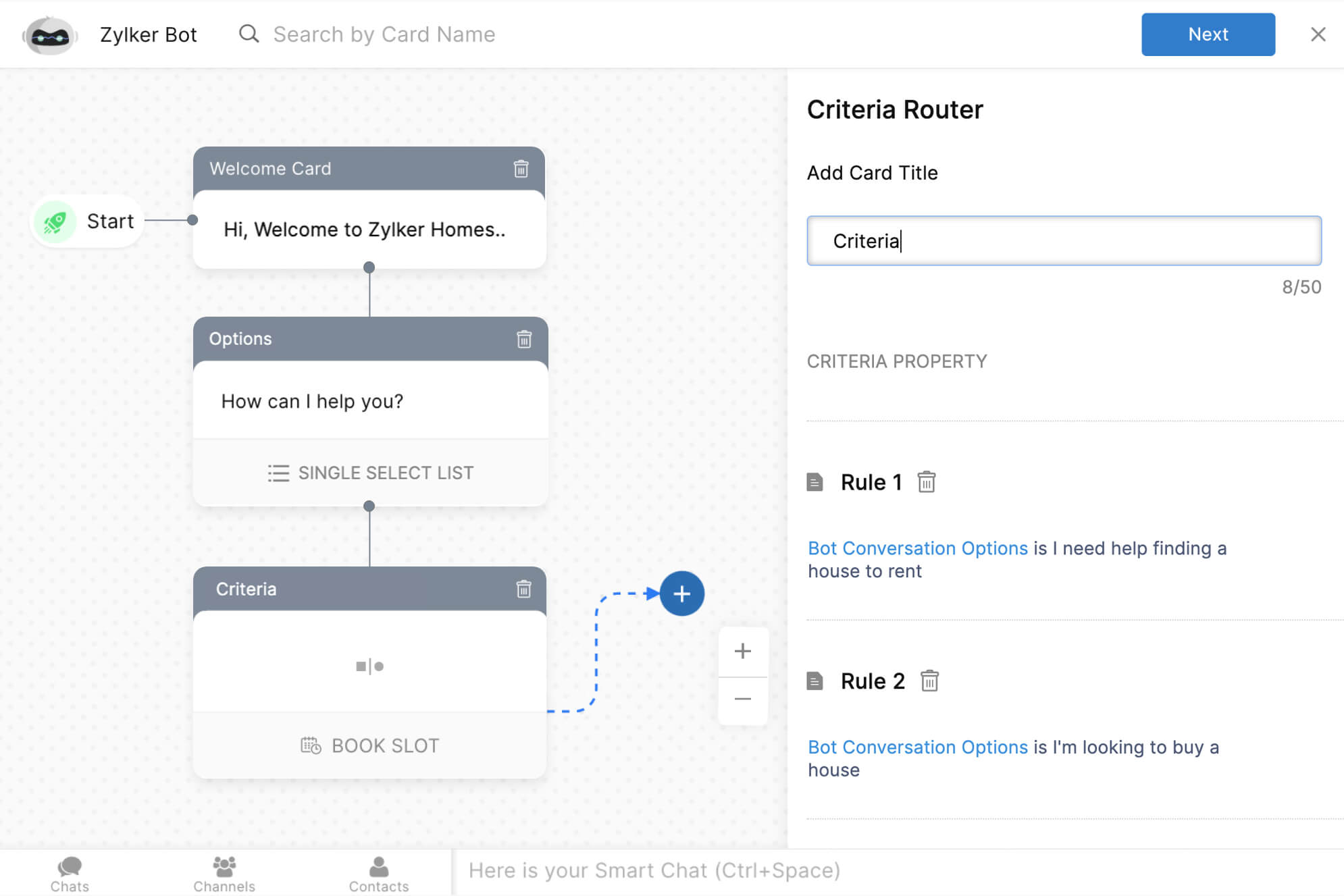 Give your visitors the answers they need
Sure, self-service articles reduce your load, but why make prospects forage through articles for information when a smart AI chatbot can do the work for them?
Introducing Answer Bot—an NLP-driven chatbot that uses our own AI technology, Zia, to understand common customer queries and answer them using your resource library.
Train your Answer Bot with the right resources
01
Articles
Compose documents like complete product specifications, company policies, and detailed instructions that your AI chatbot can suggest to your visitors.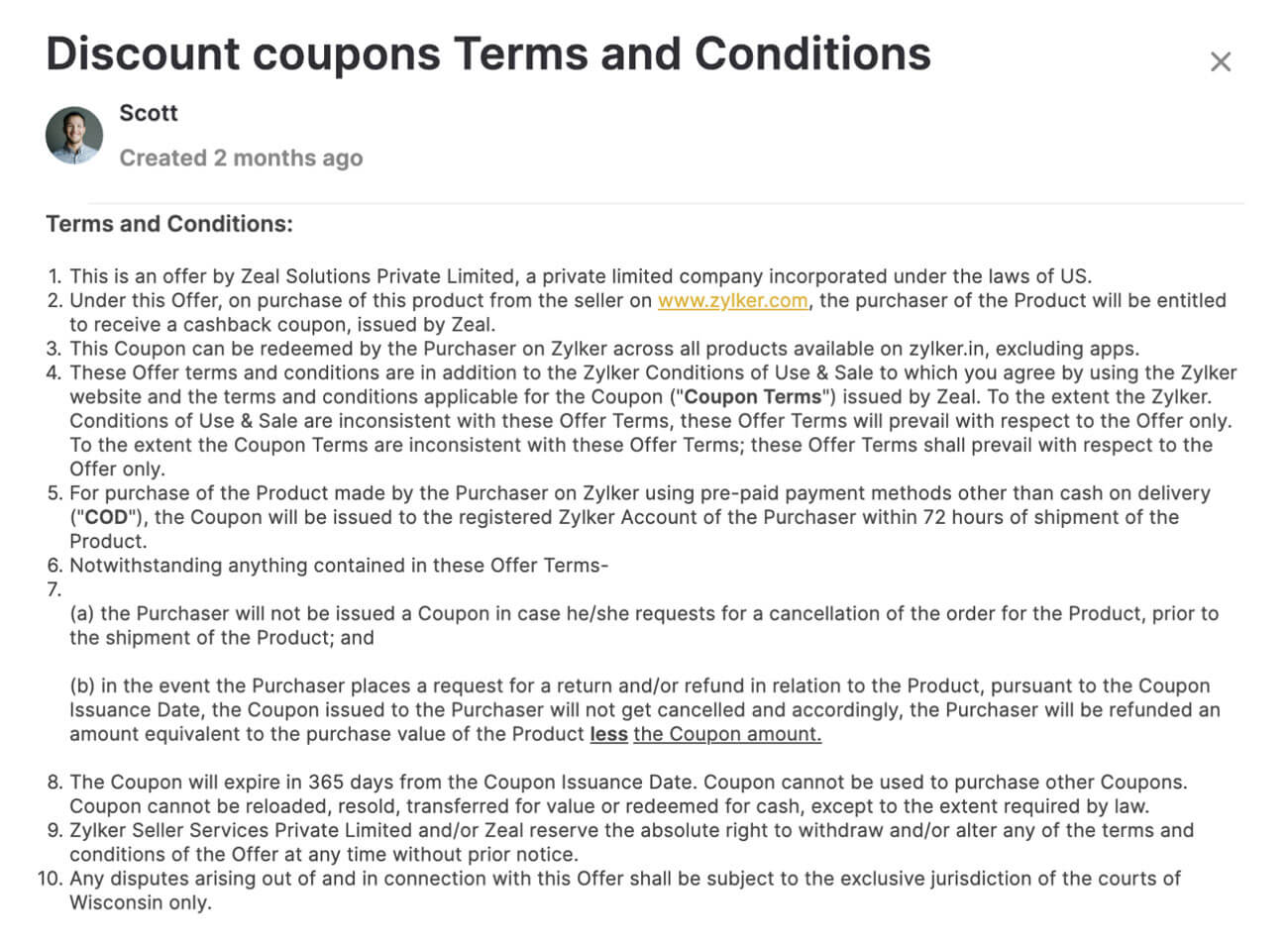 02
FAQs
Provide responses to common questions that the Answer Bot can use to directly answer visitor queries.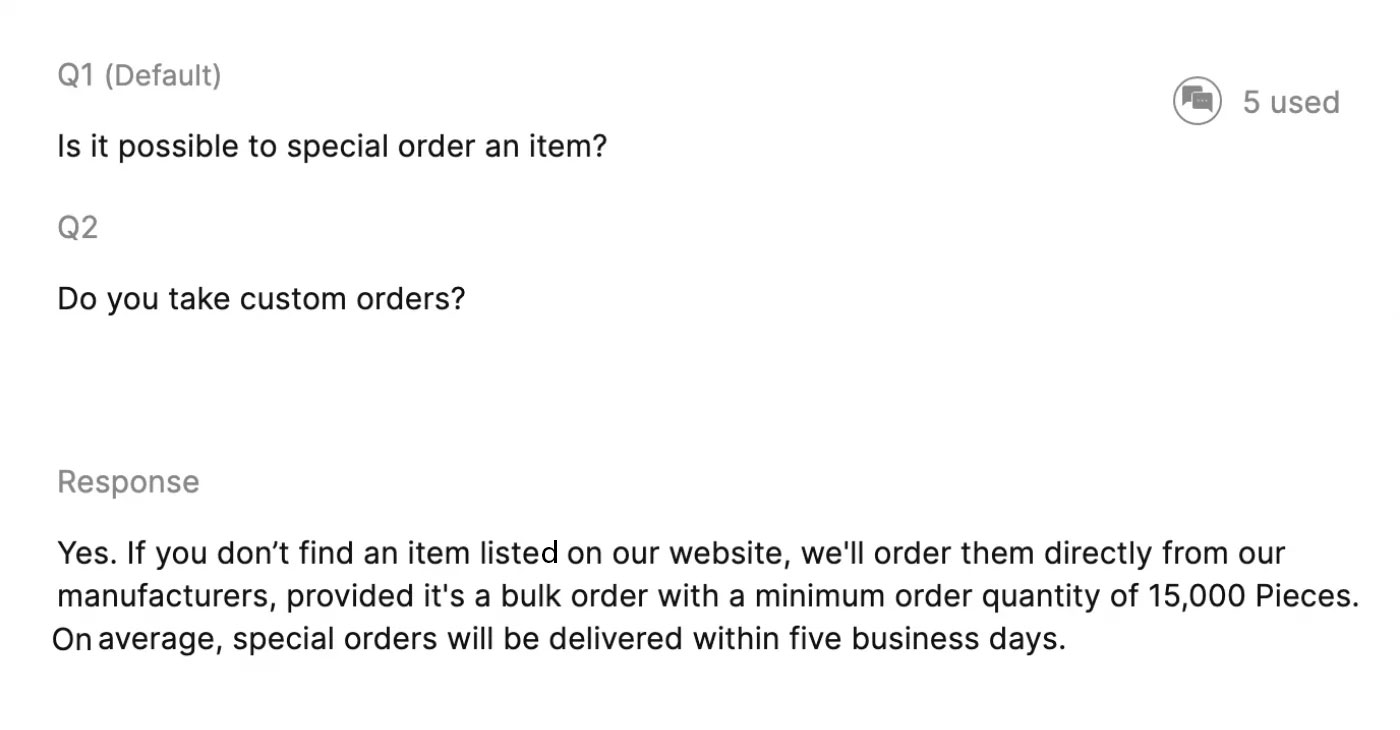 03
Unanswered Questions (UAQs)
Questions unanswered by the chatbot are automatically recorded along with the number of occurrences so your team can create resources for the most common ones.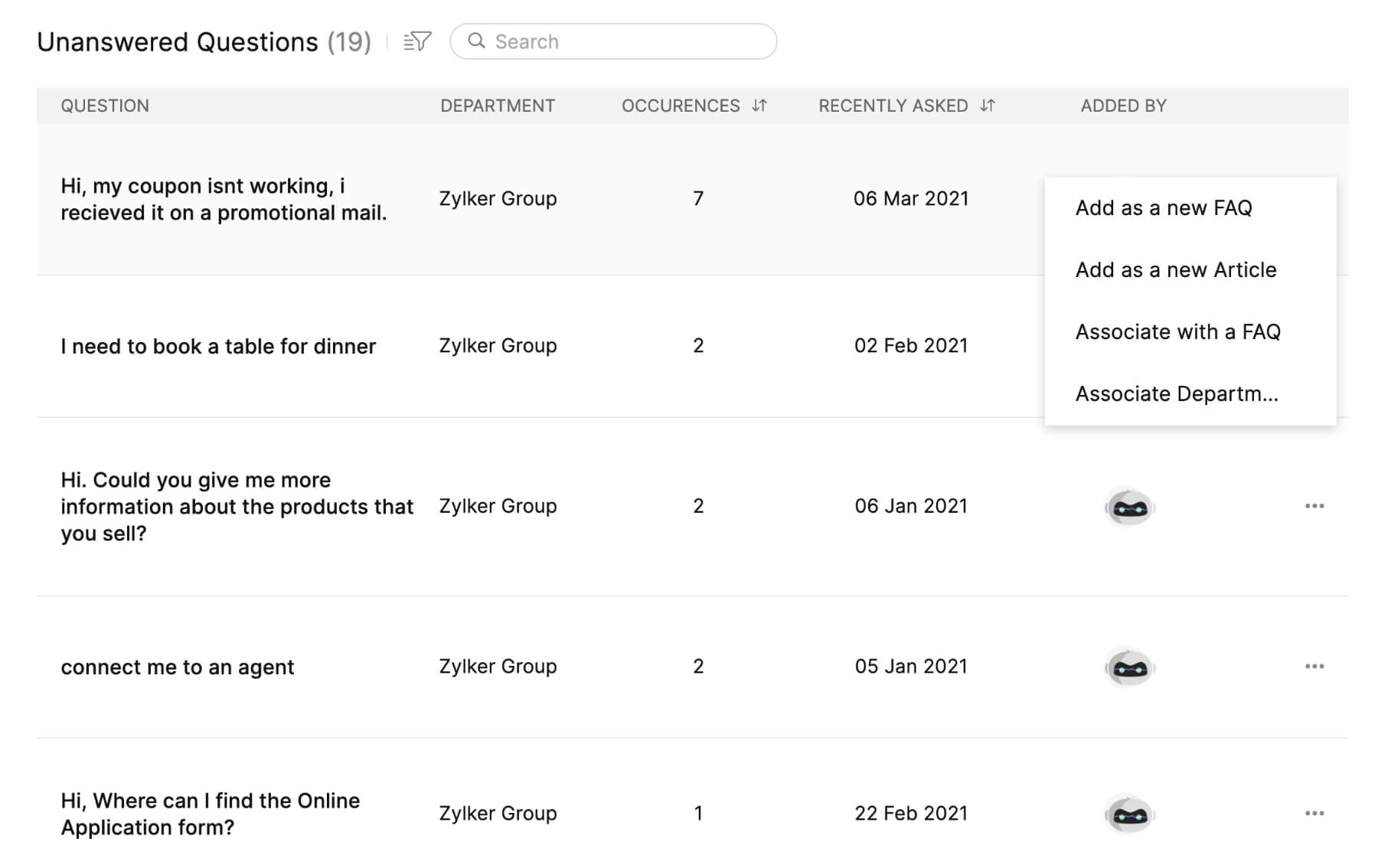 04
Take the
artificial

out of

AI

with Small Talk

Give your AI chatbot a human touch by adding a library of engaging phrases to facilitate friendly interaction with customers.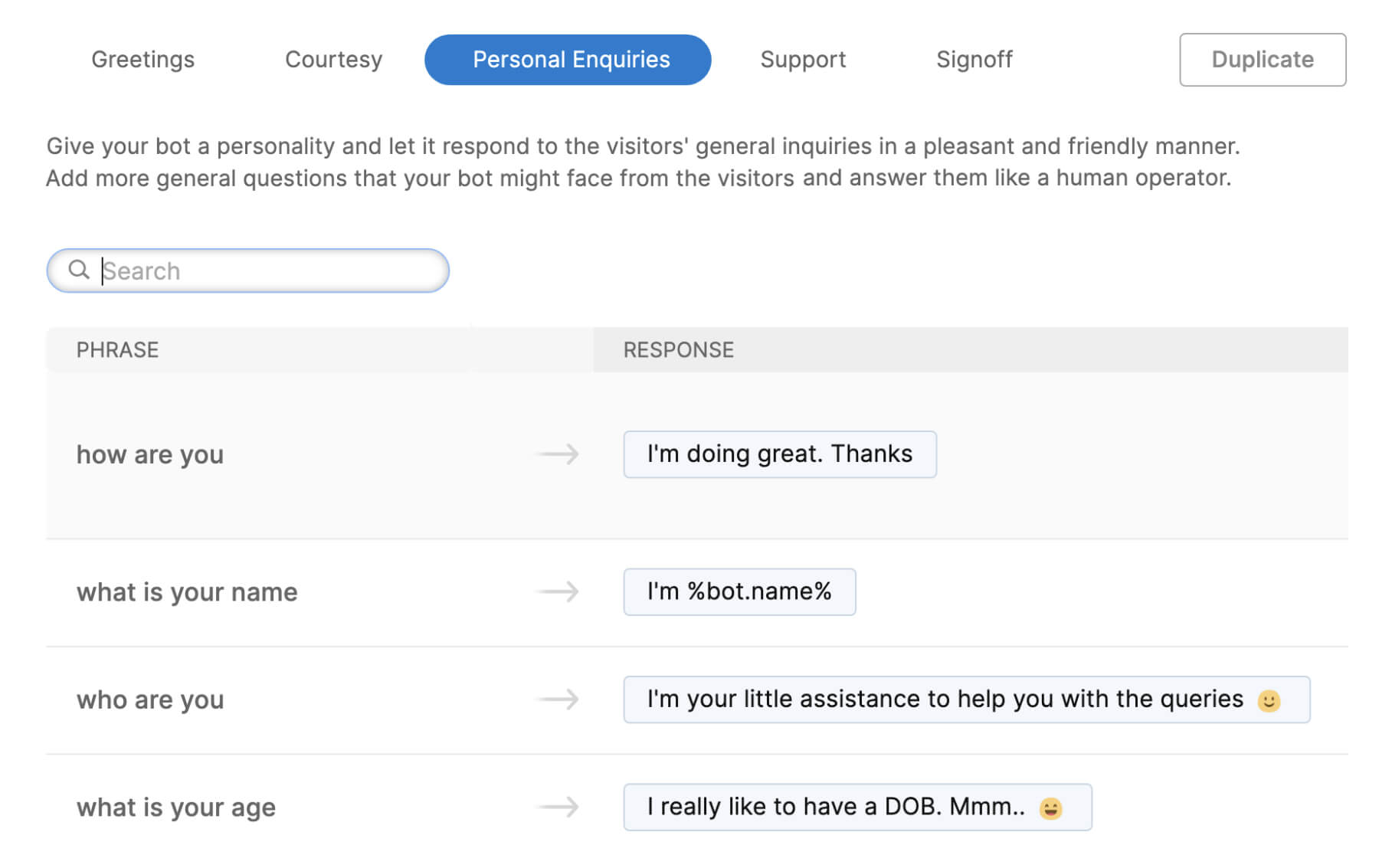 05
Get your bot closer to your business with Business Terms
Equip your AI chatbot with terms that are related to your domain and business, along with alternates, so it's well-trained to respond when customers use industry-related jargon.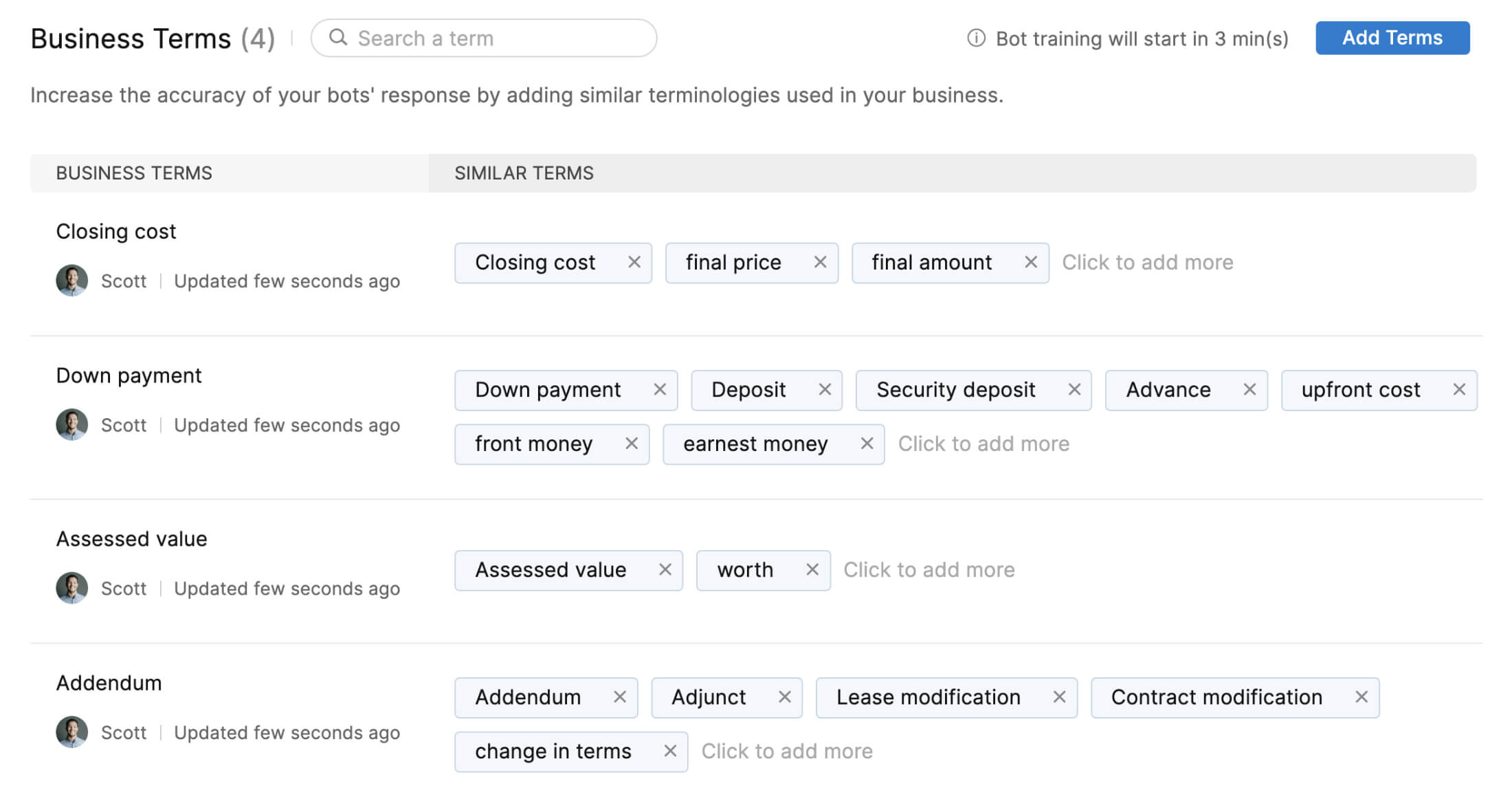 Plug your bot with your AI technology of choice
Zobot also includes an interface that allows you to power bots with AI technology you may already be using like IBM Watson, Dialogflow, Microsoft Azure, and Zia Skills.
Program custom chatbots your way
For the coders out there, Zobot also includes a programming interface. With some basic coding skills, there's no end to the chatbot automation you can do with Zobot.
We also have some sample chatbot templates you can tweak to your specific needs.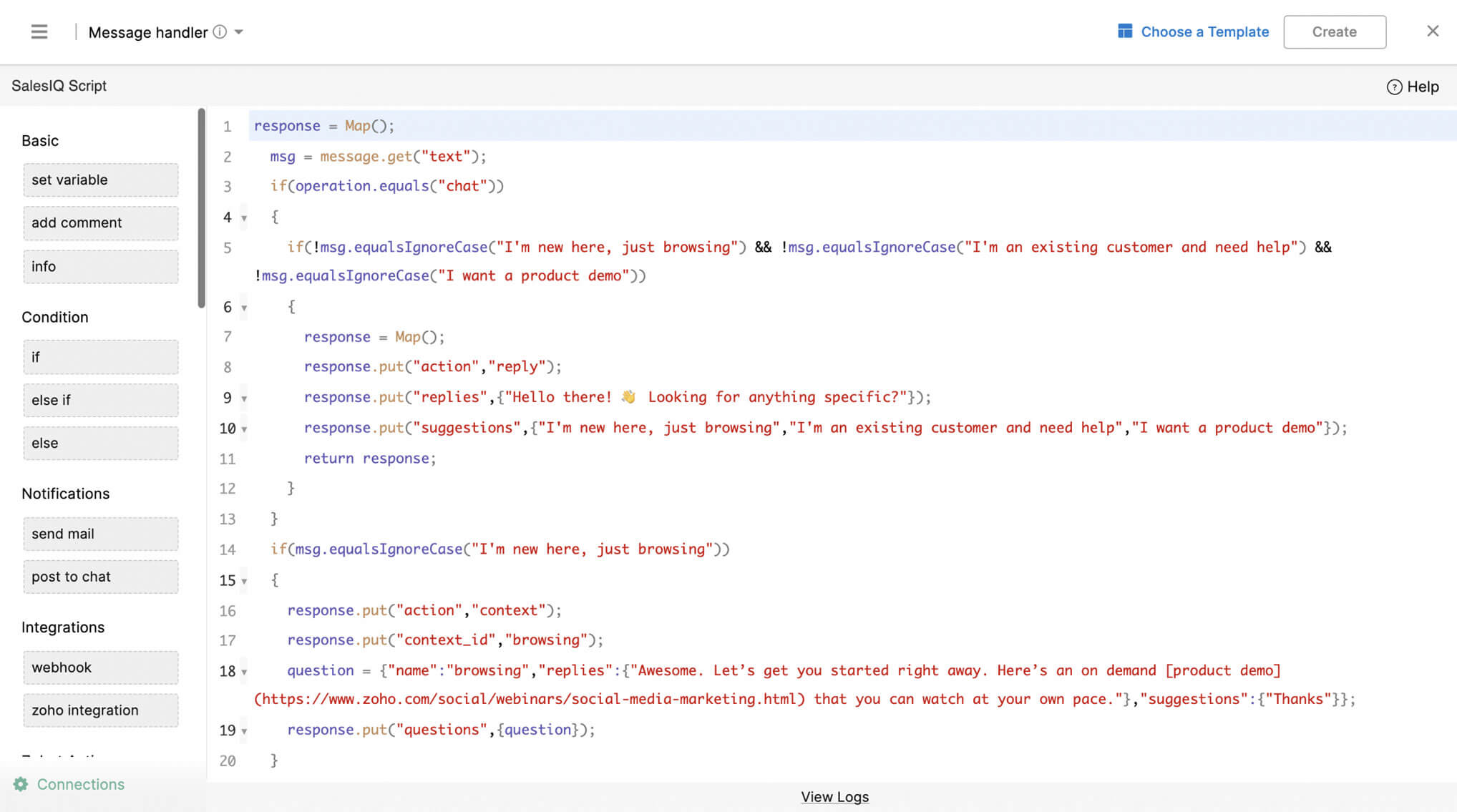 Connect your chatbot with your servers using webhooks
Need a customer service chatbot that's connected to all your internal databases and web servers? We've got webhooks to help you do exactly that.