Accelerate your sales with Zoho $alesIQ
Track website visitors in real time
Zoho SalesIQ lets your sales team see who's on your website in real time along with details like the pages they're browsing and their referral source, location, time spent, actions on the website, and more. Visitors are listed in four different sections based on the criteria you define.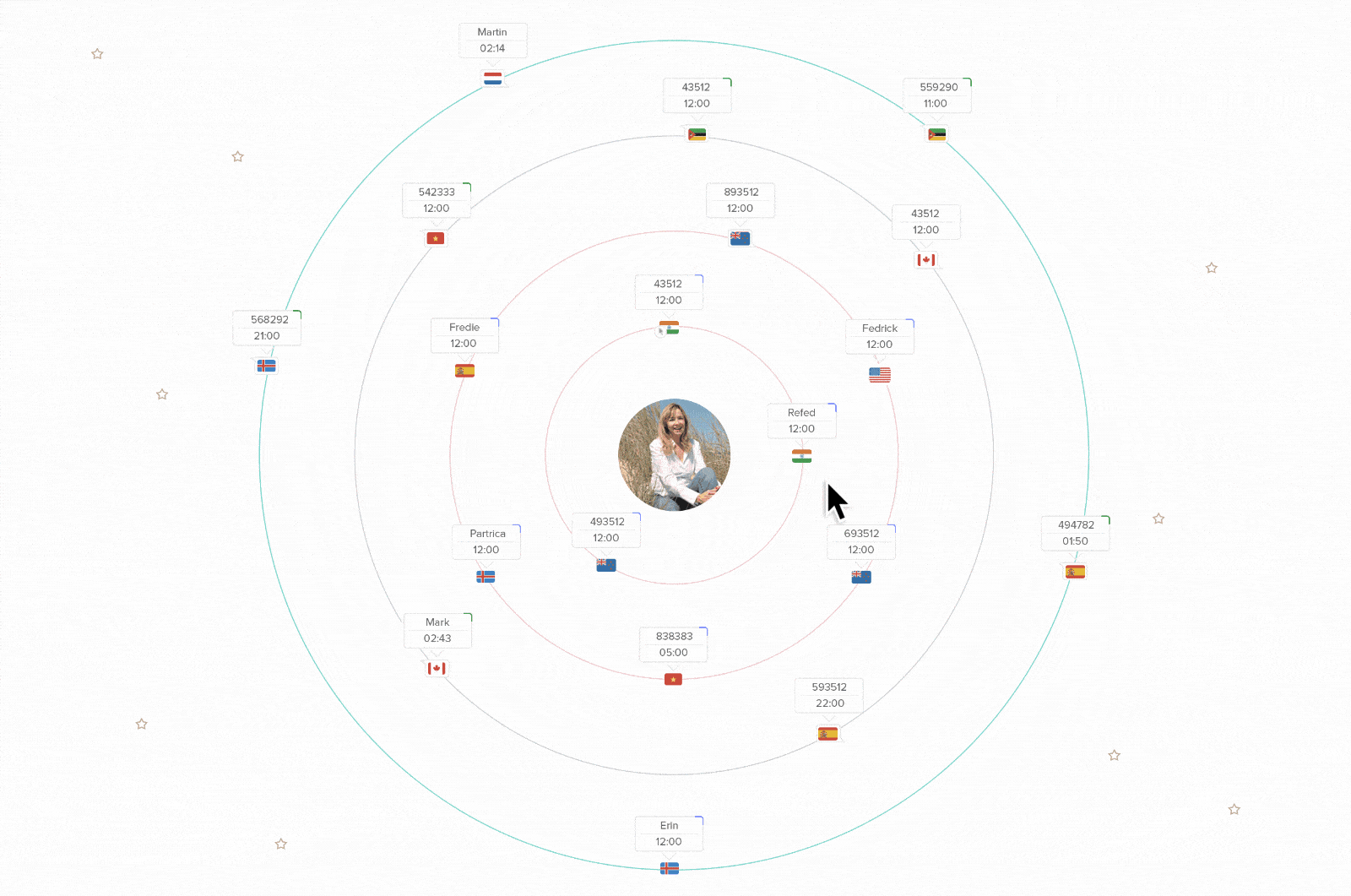 Laser-target prospects
with lead scoring
Define rules to rate your prospects according to what you deem as ideal buyer behavior. Based on these, your website visitors are then given scores for each attribute, the cumulative score telling you their sales-readiness so you can focus on the right prospects.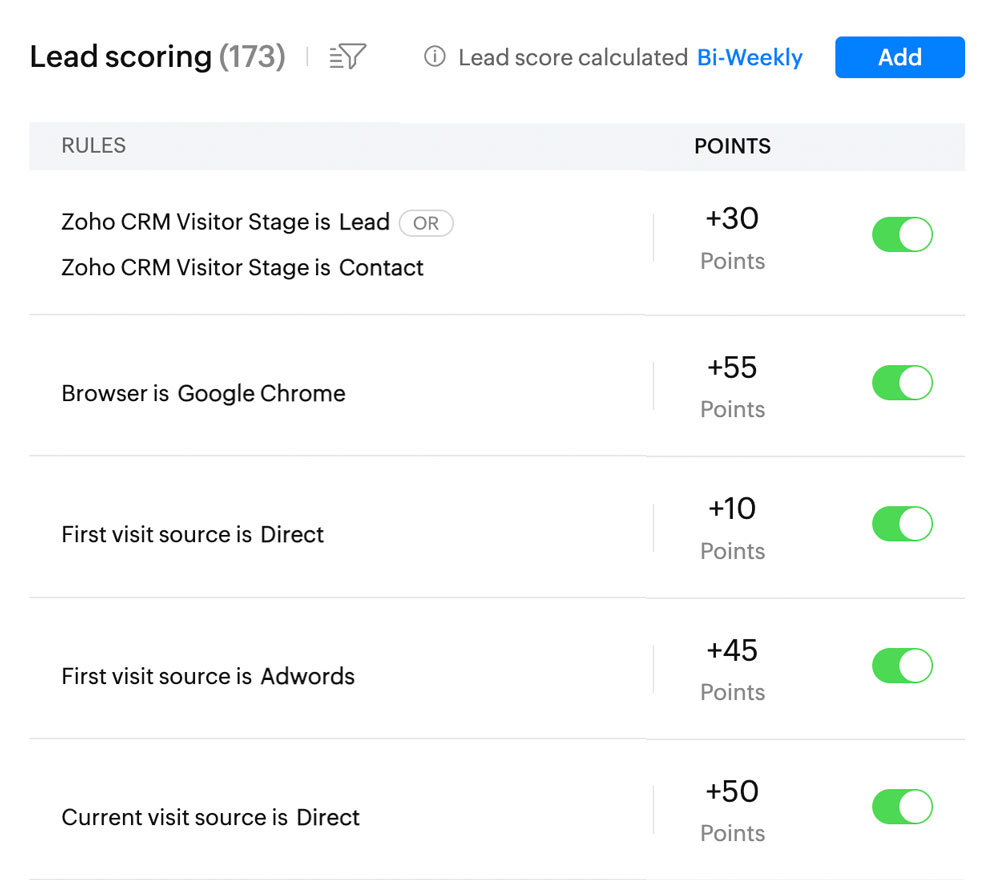 Start your sales
cycle with bots
Zobot—our low-code bot builder—lets you create AI-powered chat bots to ask initial questions of leads, qualify them, and add them to your CRM. These bots can also transfer chats to the right staff member for further engagement along with the data collected from the prospect, so the concerned salesperson has all the context needed.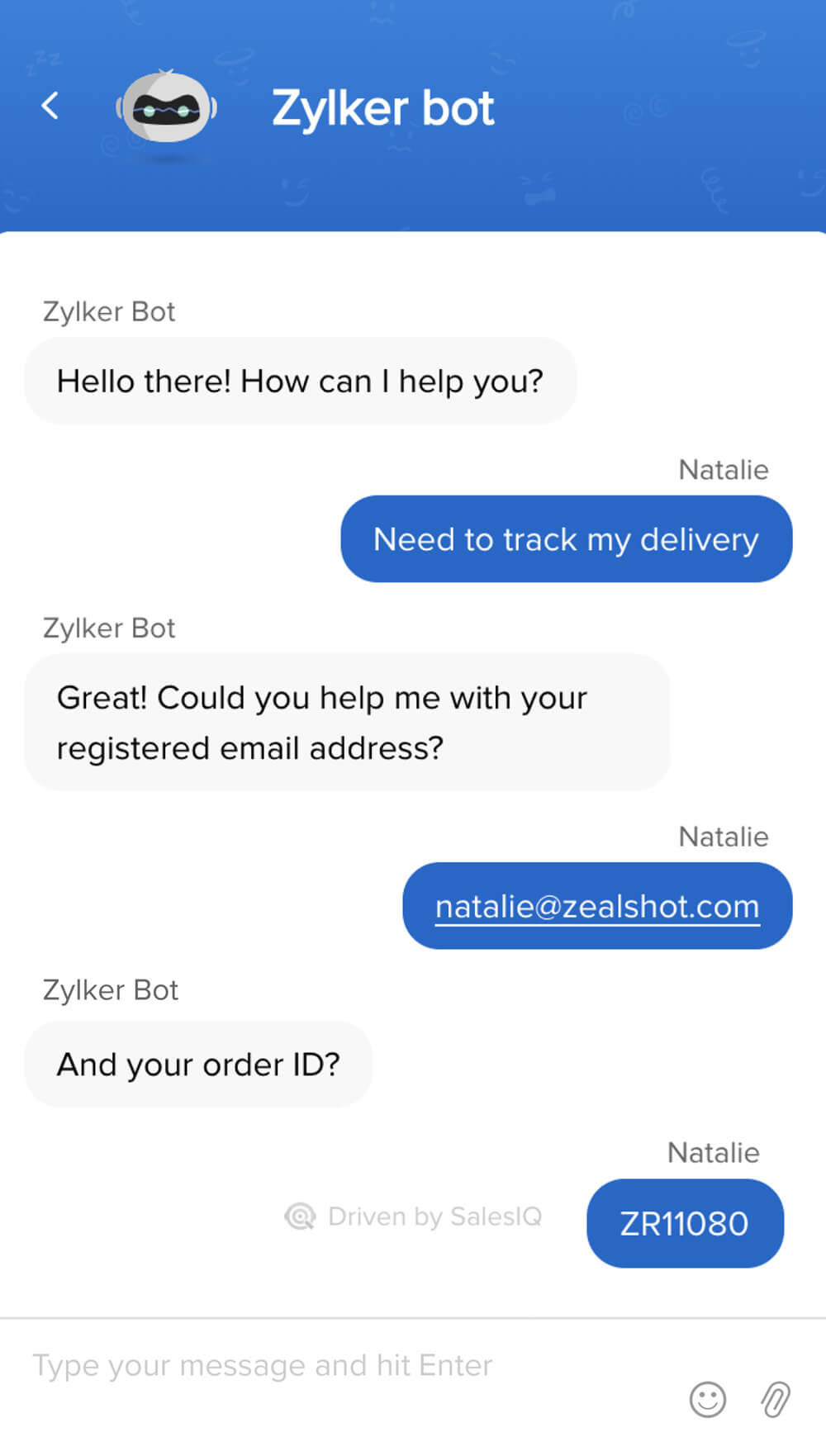 Nudge prospects to start
a conversation
Set rules to send proactive, personalized messages to high-value prospects on important pages, enticing them to talk to you or try out your offering. You can also send discount offers to loyal and valuable customers to boost purchases.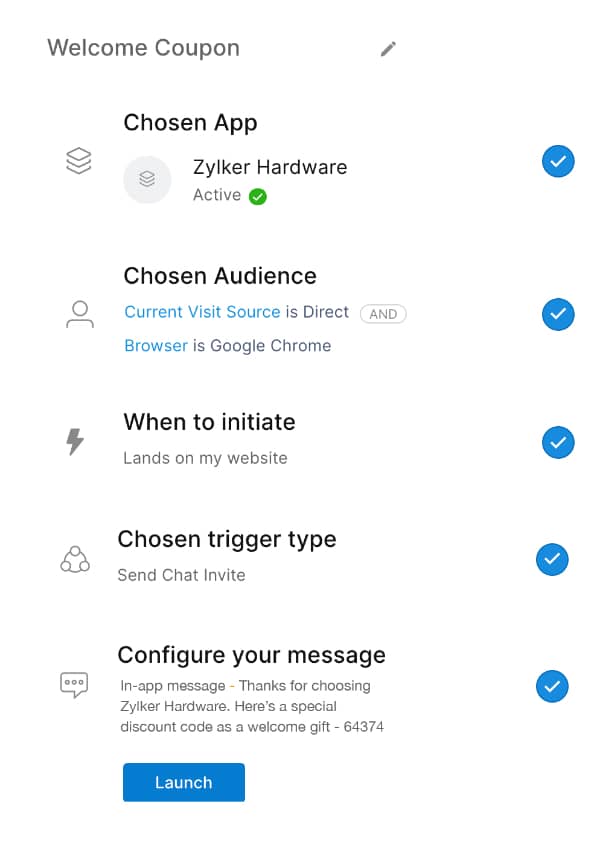 Learn more about
your prospects
Unmask more details about your visitors with our ClearBit and LeadBerry integrations for more personalized engagement. This includes their company, role, industry, email address and social media handles, location, technology the company already uses, and more. You can also push these details to their respective fields in your CRM.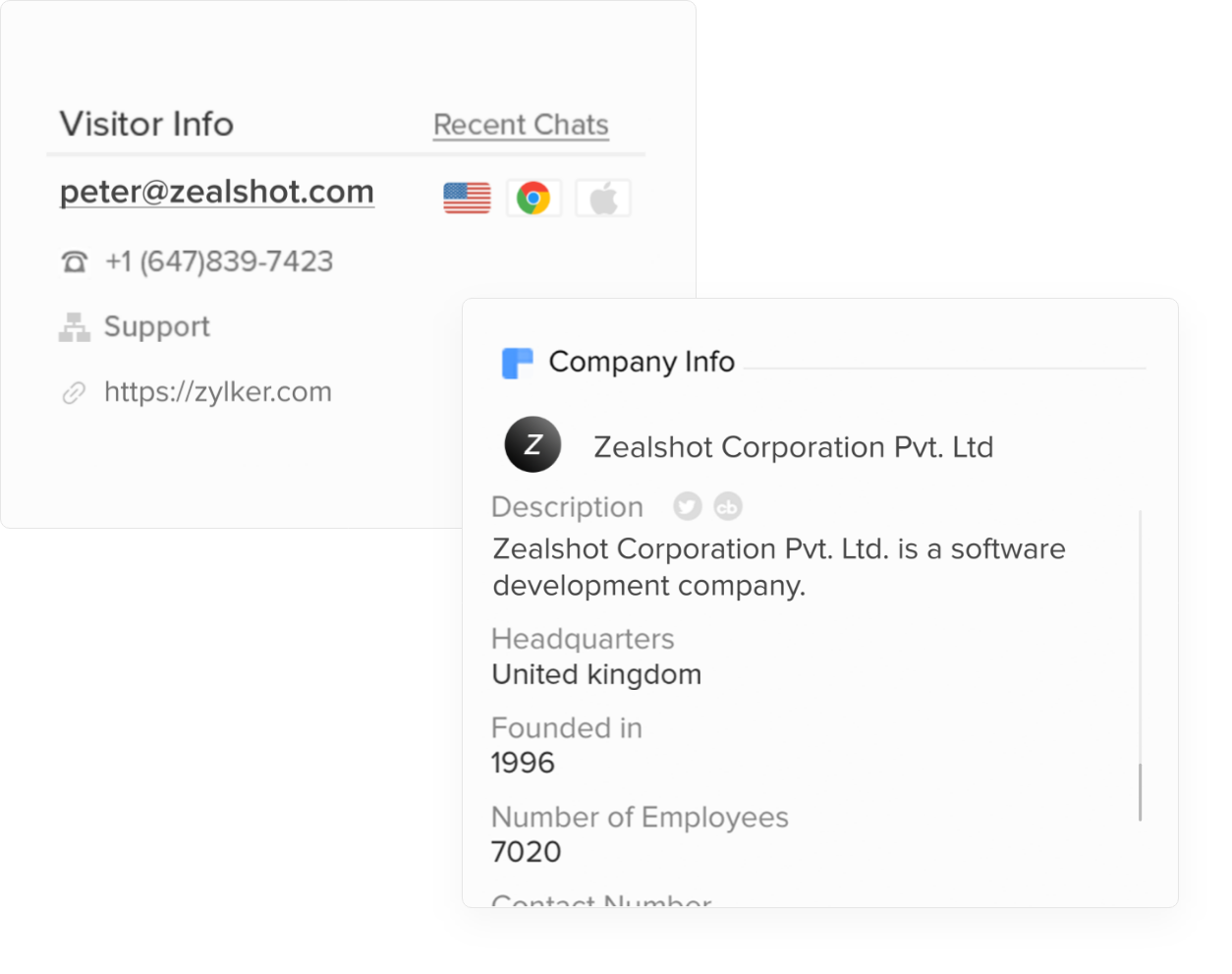 Route visitors to different
sales staff members
Set filters so each team member can only view website visitors belonging to the target group allotted to them. You can route visitors based on parameters like traffic source, campaign, location, browser used, lead stage and score, visitor type, and more.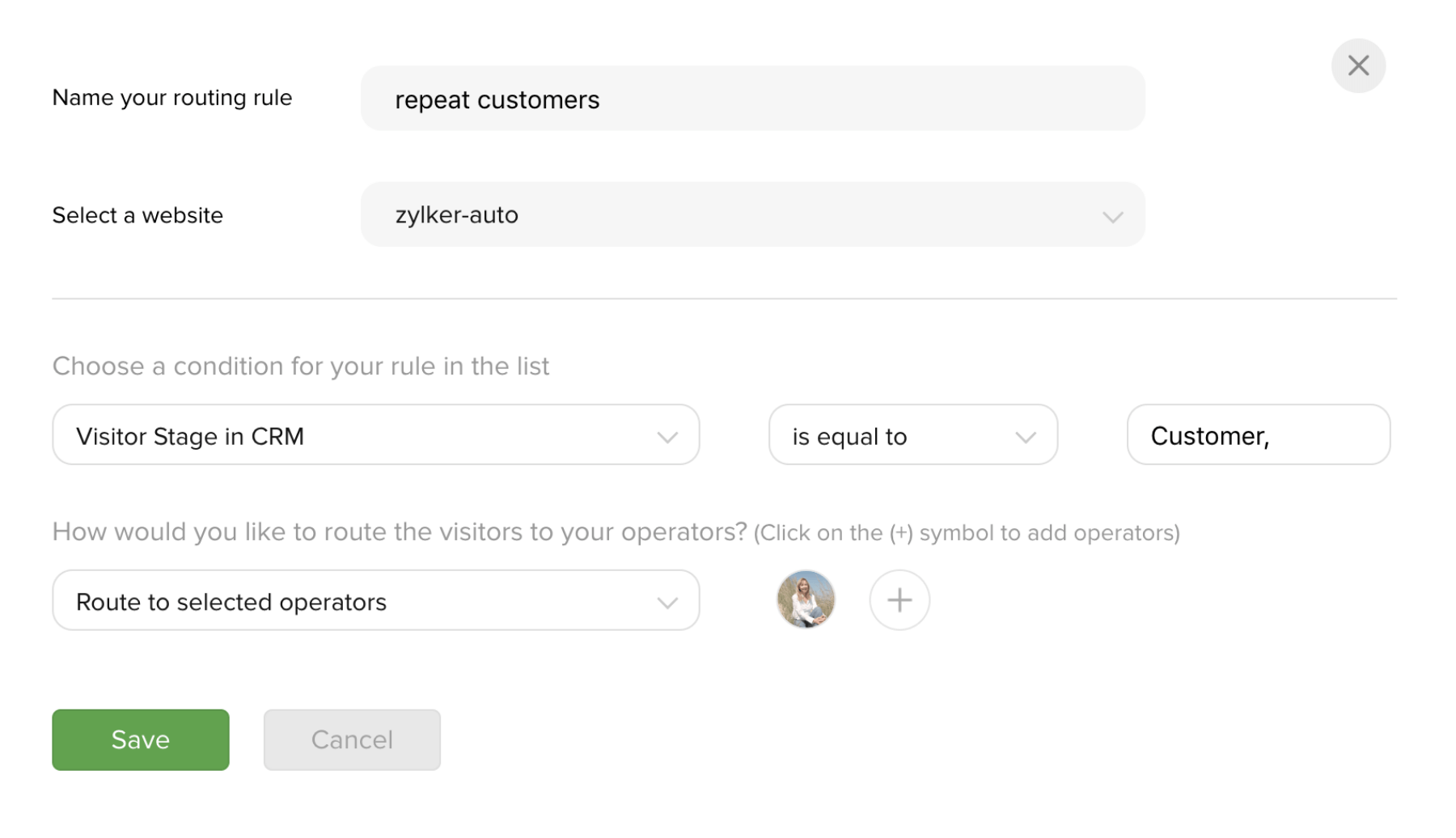 Enable self-service
with articles
Add answers to FAQs regarding purchase and product specifications as articles that visitors can access right from the in-app chat. This frees your team from answering repetitive questions so they can focus on prospects that require more effort to convert.
Add live chat to
multiple websites
If you have several websites dedicated to different products you provide, Zoho SalesIQ lets you add live chat to multiple websites and domains and manage them all from a single, organized dashboard.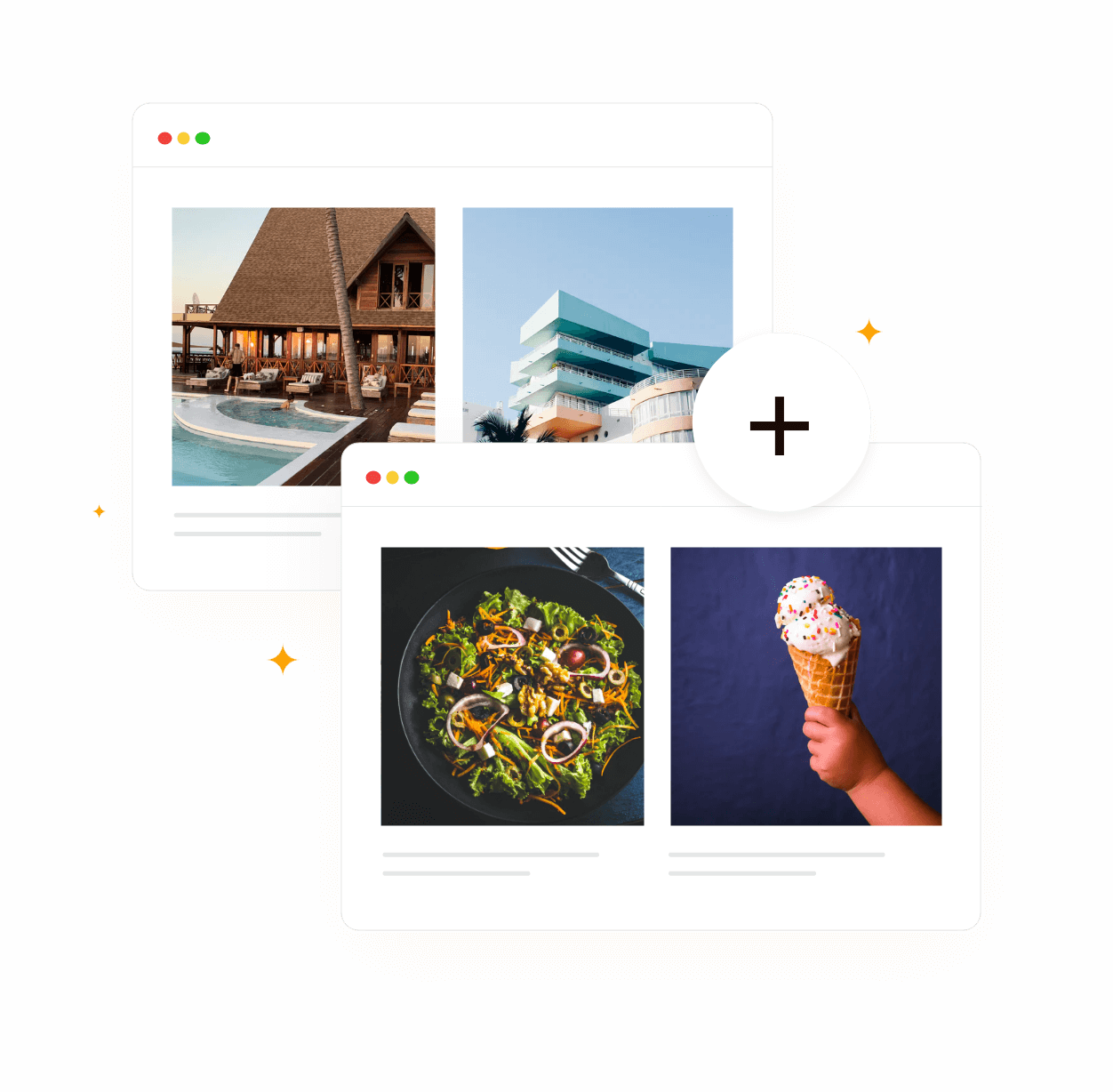 Plug SalesIQ into your WordPress blogs
When it comes to sales, leave no stone unturned. Nurture your readers and subscribers with our live chat plugin for WordPress.
Learn more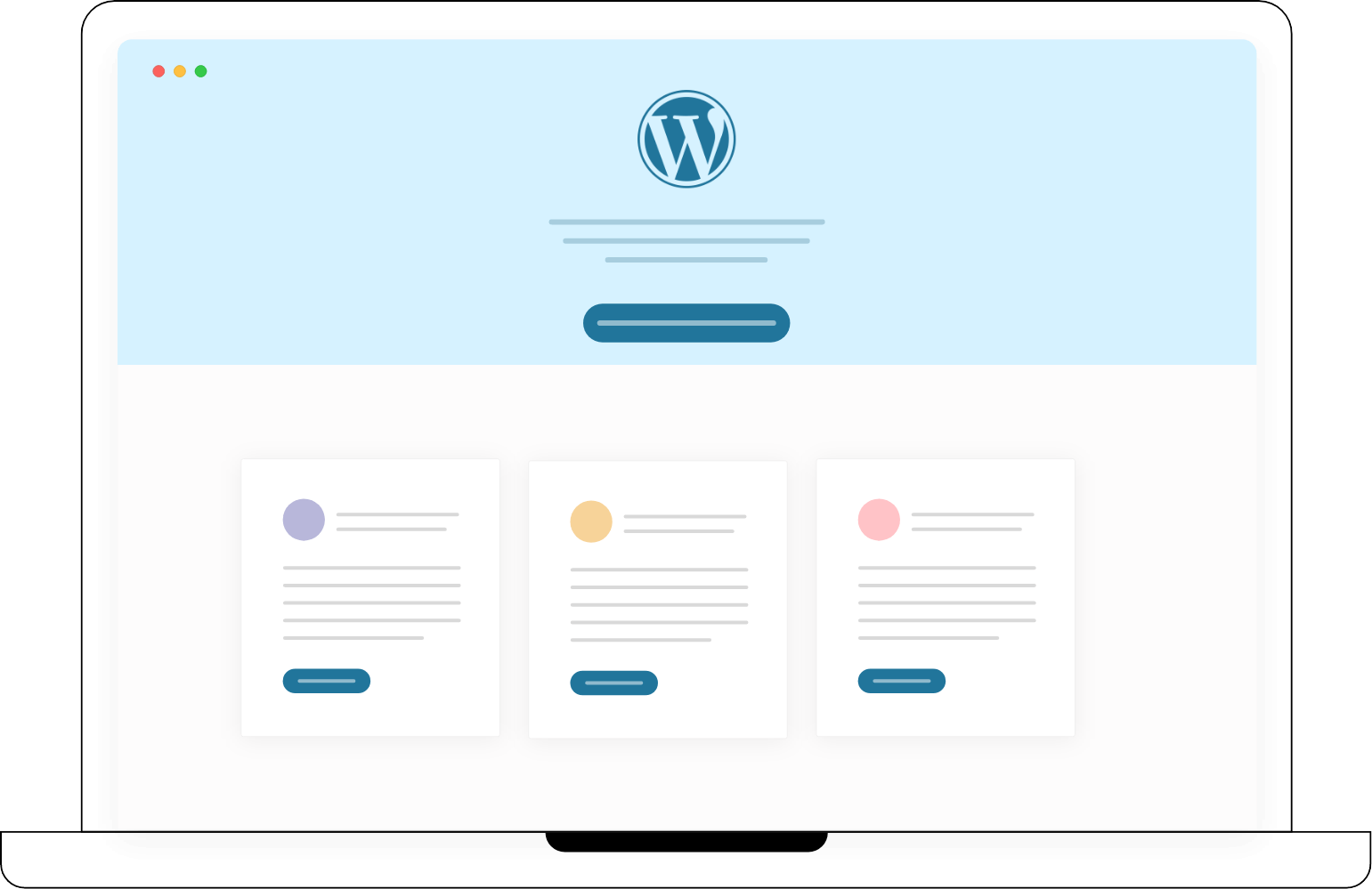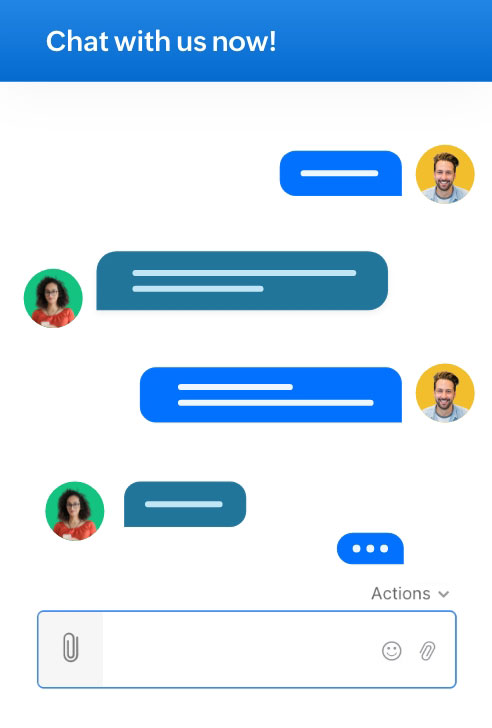 Prepare your team to sell
Zoho SalesIQ lets you monitor team member chats with prospects to find their strong and weak points and provide suggestions in real time with internal chat, helping them convert more prospects. You can also announce ongoing offers and changes in business policy to your team using the message board.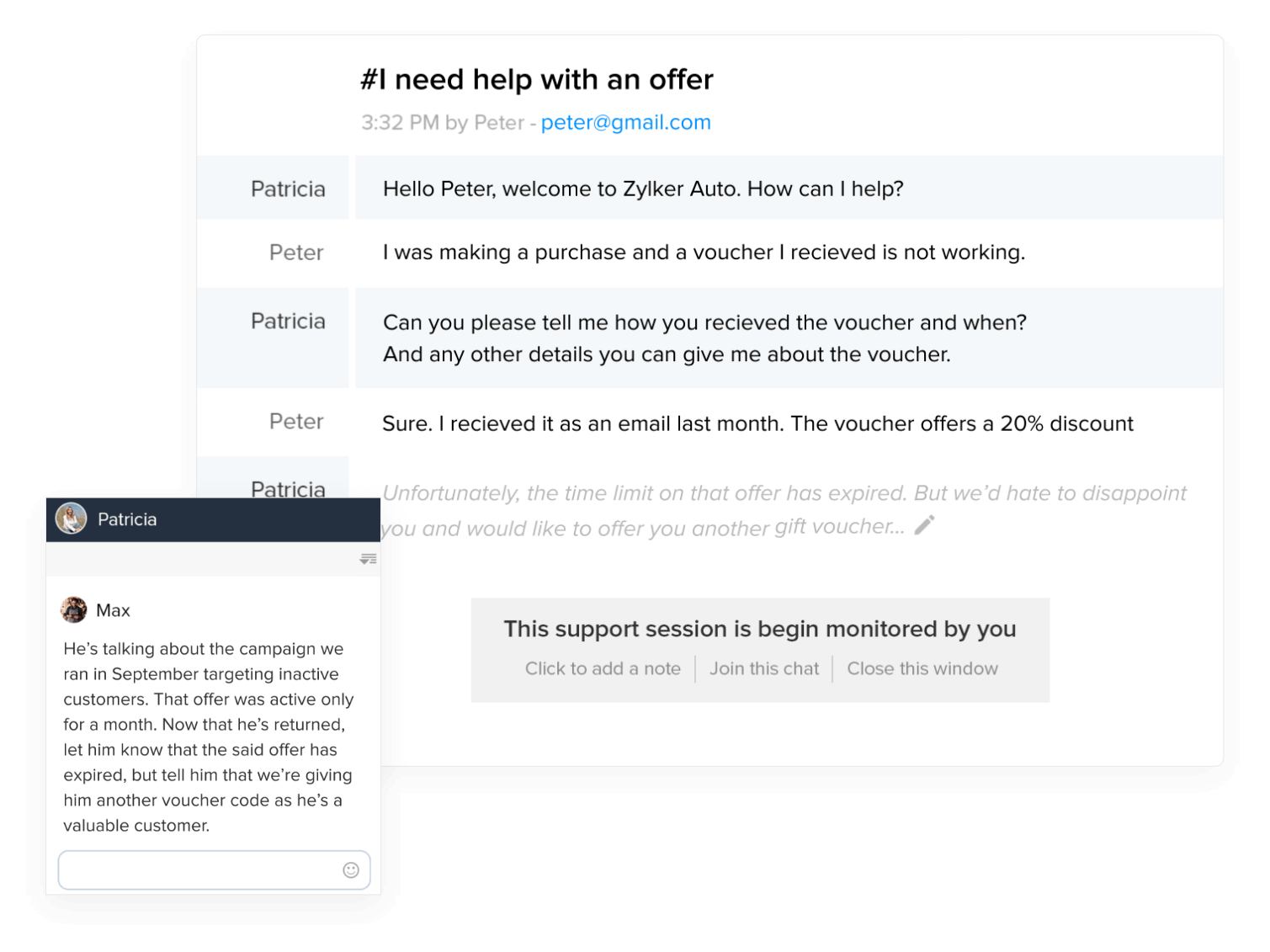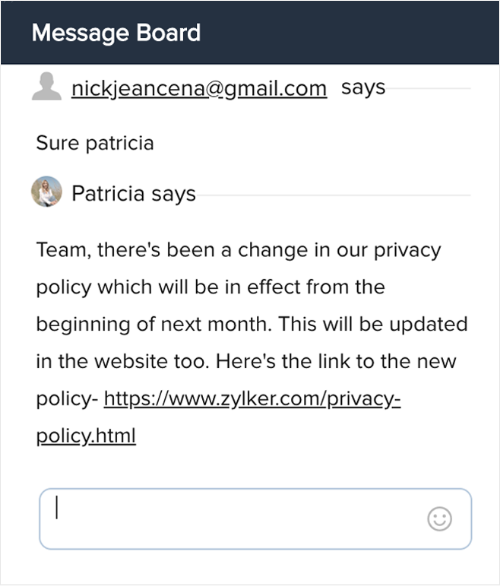 Add live chat to your
email signature
Live chat is a gateway for prospects to contact you. Add live chat to email signatures when you send out campaigns so you don't miss out on even the most remote chances of achieving a sale.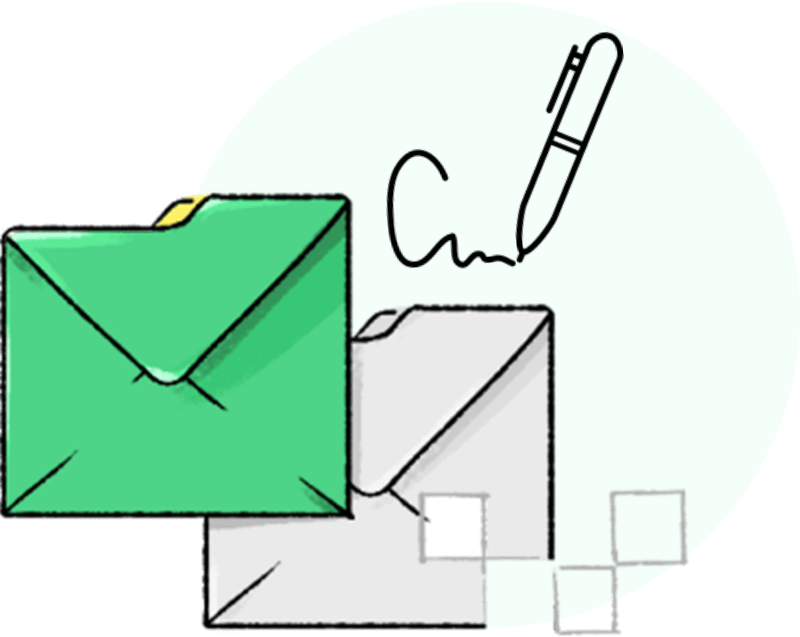 Tap into your mobile traffic
With mobile apps constituting most of your sales, it's not smart to neglect that source. Extend all the benefits of Zoho SalesIQ to your mobile app with Mobilisten—our mobile SDK for iOS, Android, and React Native. It also lets you send push notifications or add in-app messages to nudge customers to complete a purchase or even send a voucher code to boost purchases.
Learn more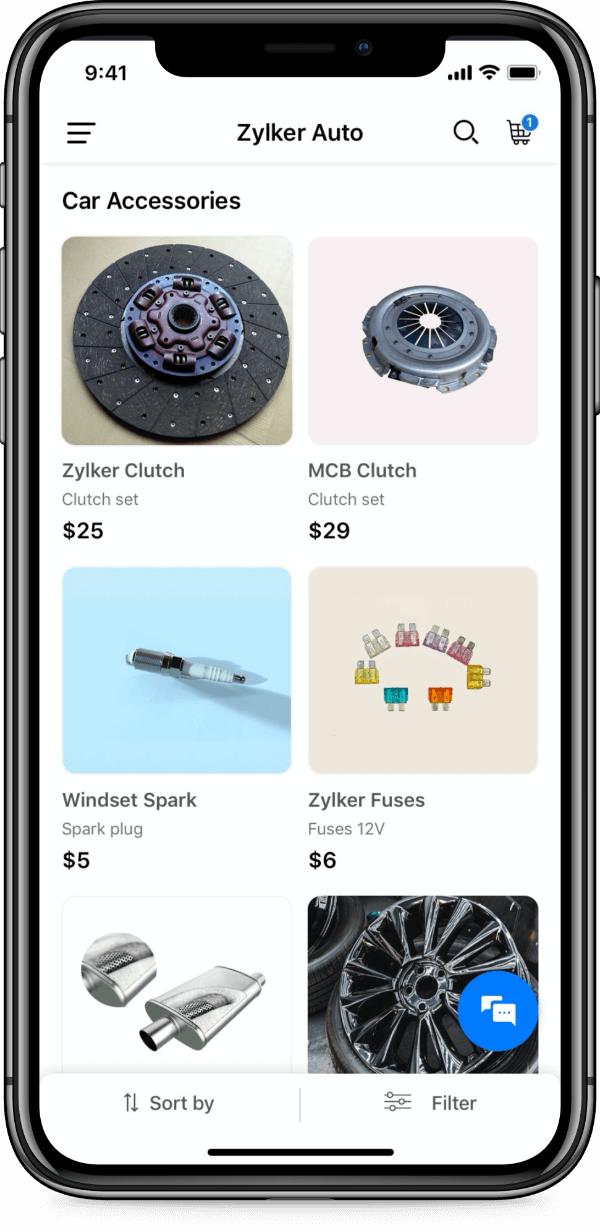 Integrate all your sales tools
Zoho SalesIQ has a wide array of integrations, letting your apps exchange data seamlessly so you can focus better on your sales targets instead of wasting time collating data from different sources.
Never miss a sales opportunity
For sales teams, every prospect converted is a step closer to their target. But that doesn't mean you need to be at your desk all the time. Zoho SalesIQ's mobile app for iOS and Android lets you connect with prospects and close deals while on the go.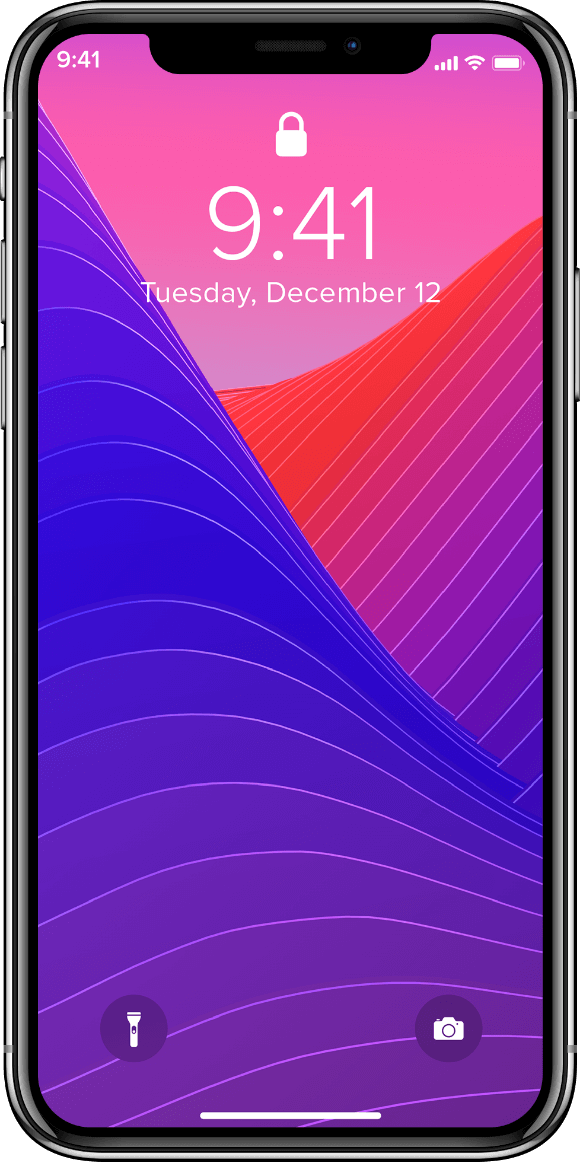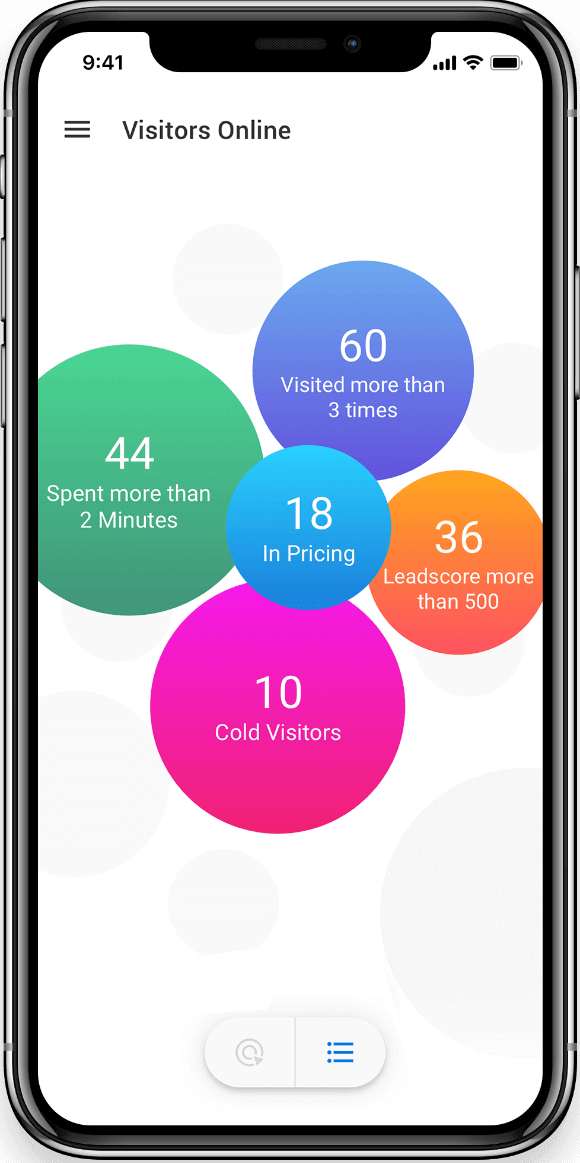 Give your team that
extra motivation
Get a live feed of your website's visitors, customer behavior, popular pages on your site, top-performing business departments, and more as easy-to-read graphs, charts, and tables on your TV screen with the Apple TV app. Having the impact of their contribution right in front of them can drive your team to strive for more.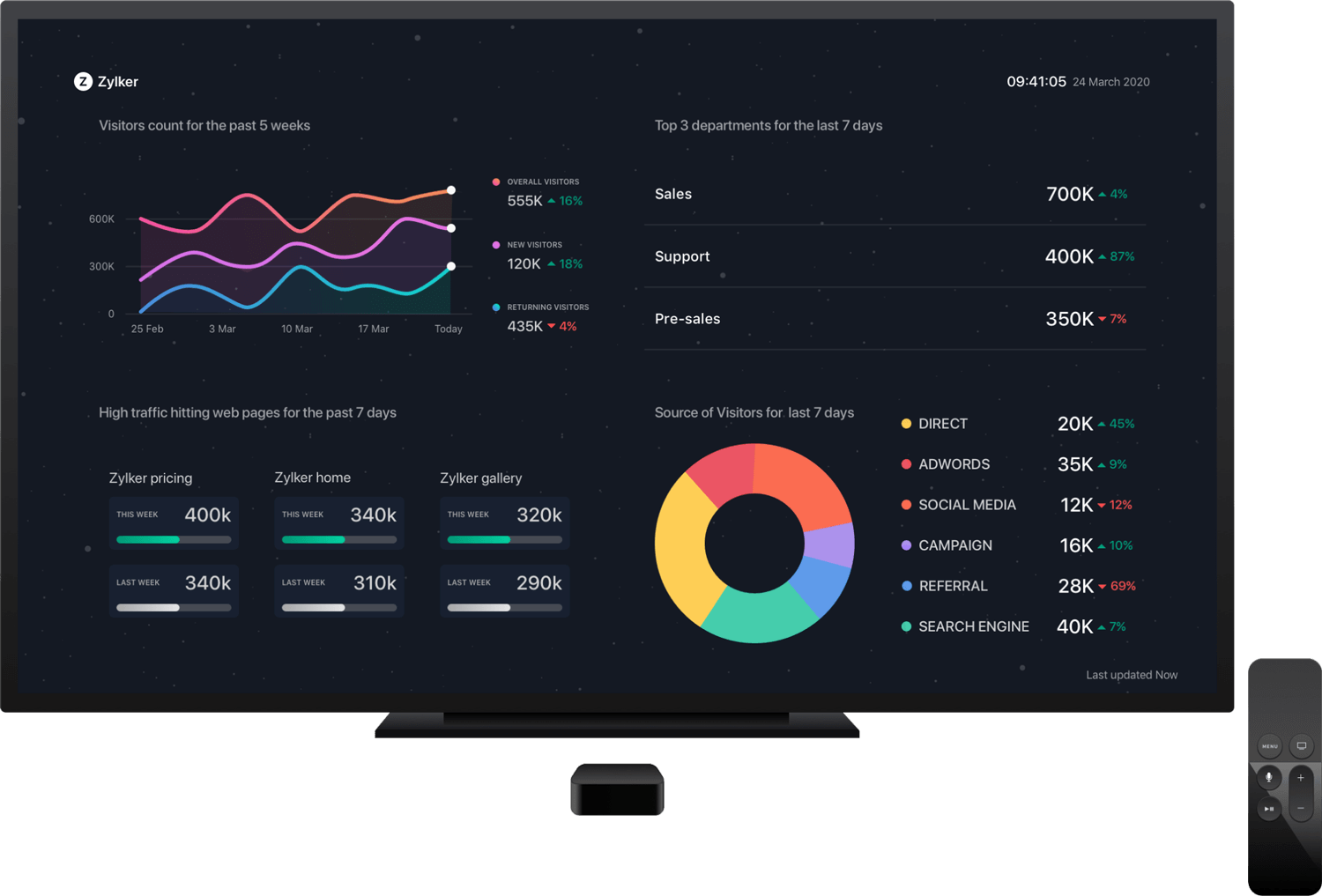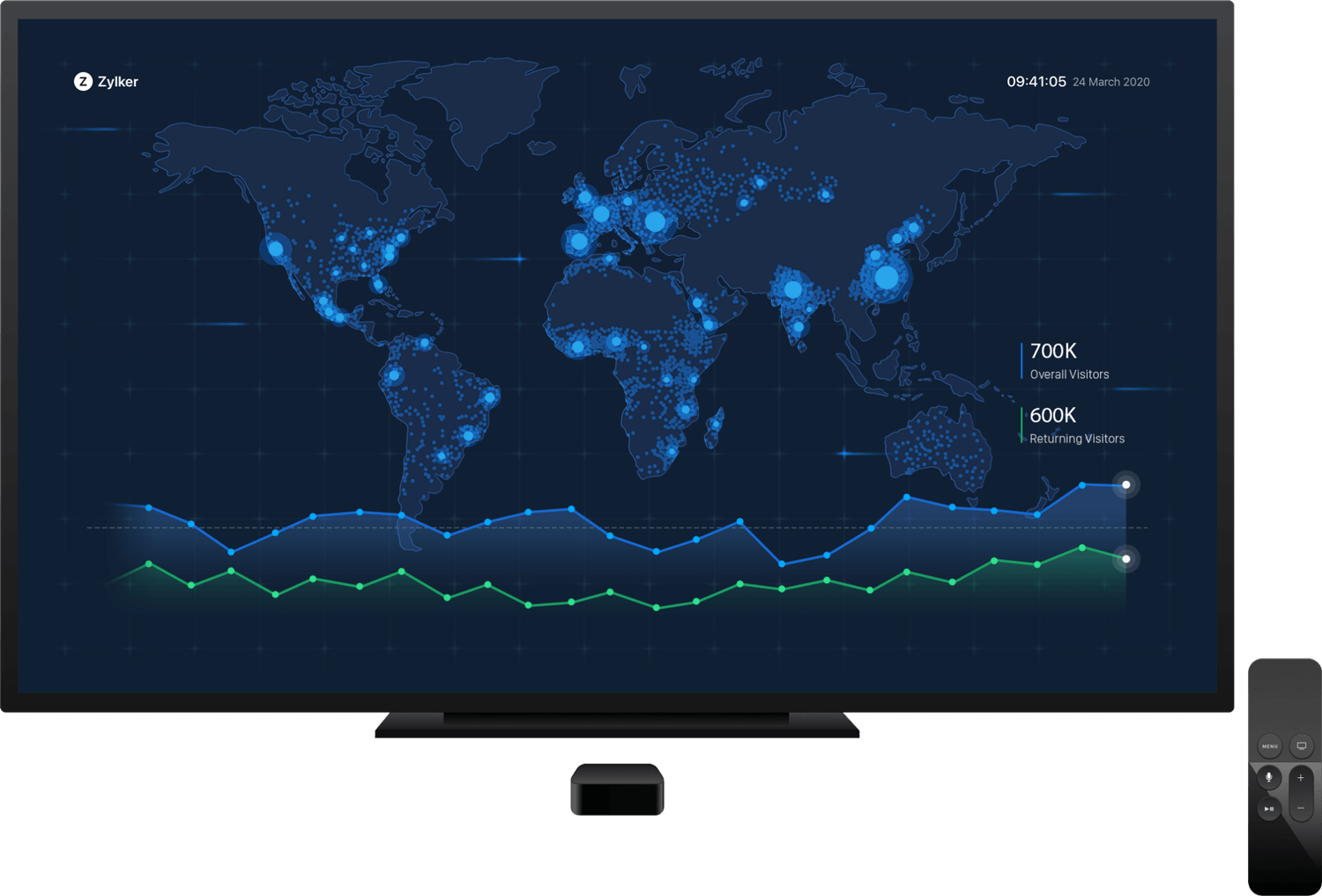 Build brand loyalty
for repeat sales
It's five times easier and more economical to sell to existing customers than acquiring new ones. Provide outstanding after-sales customer service using live chat to build brand loyalty and get repeat customers.