Set Chat Waiting Time
In Settings > Websites > website name, choose Live Chat Widget.
Then, navigate to Chat Window > Configurations, and customize the default window according to your needs.​
In Configurations tab, select a waiting time from the Set the Chat Waiting Time.
​​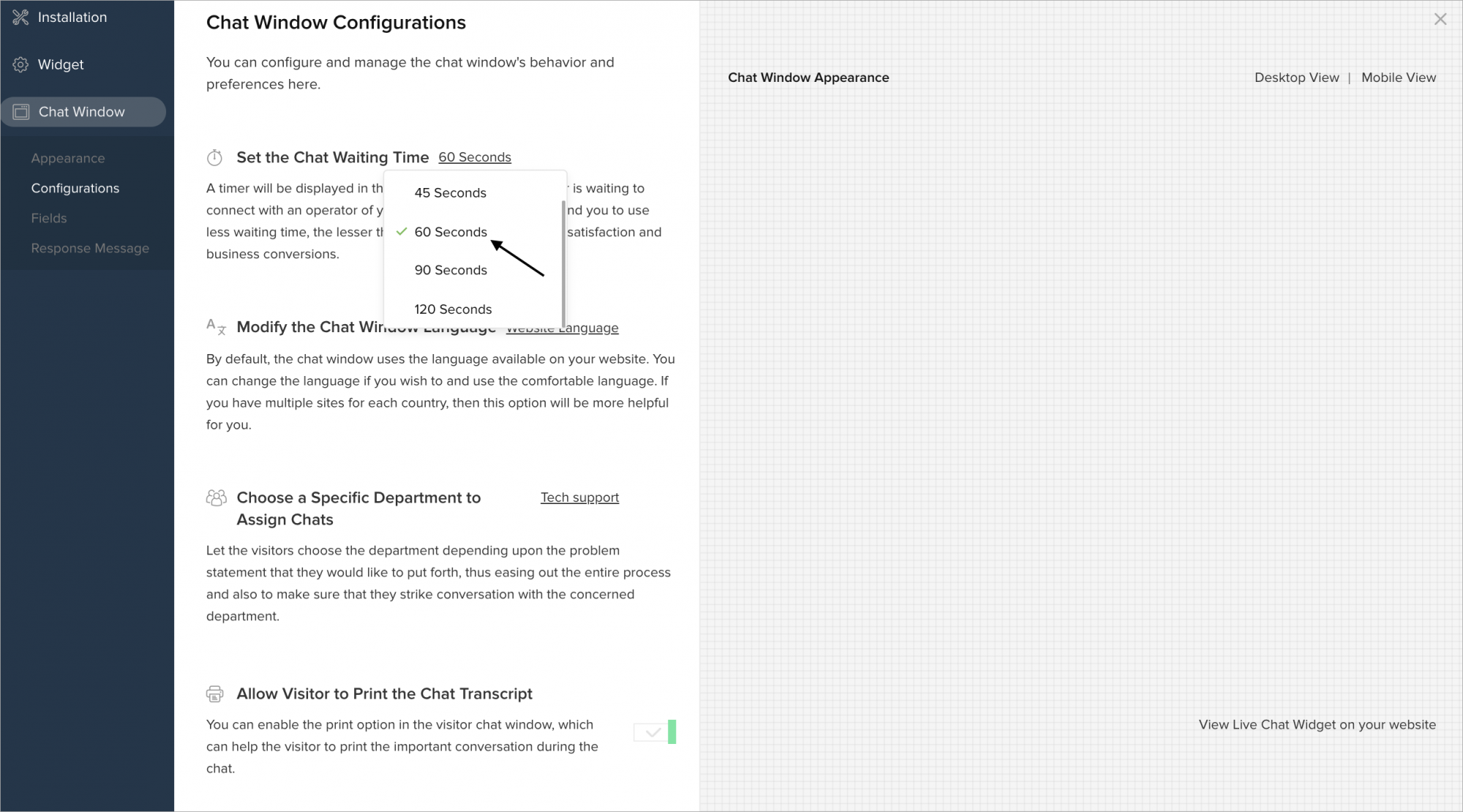 A timer will be displayed in the chat window while the visitor is waiting to connect with the operator via chat.​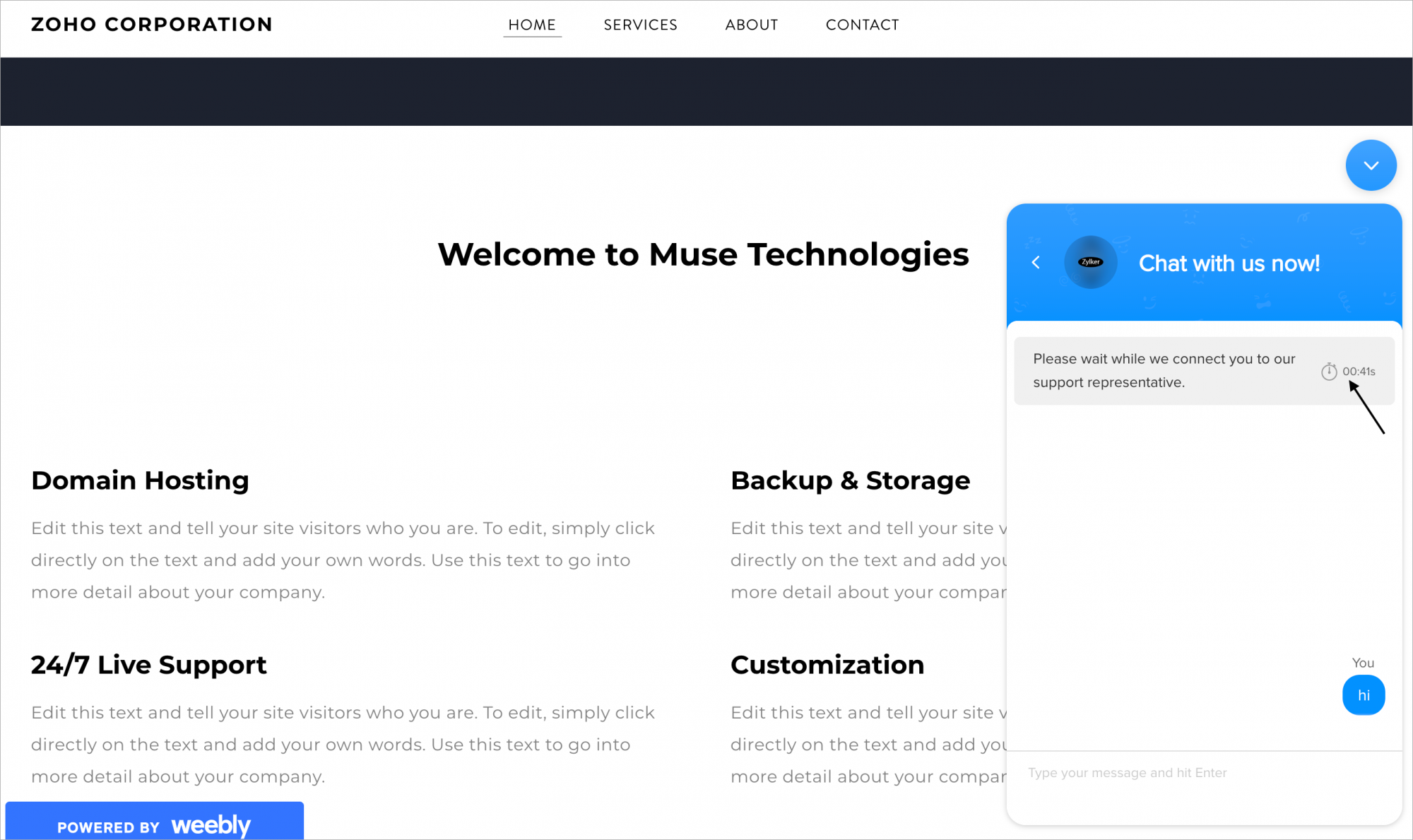 We recommend you to use less waiting time, the lesser the waiting time, the higher the satisfaction and business conversions.