How do I display the Remote Assistance/Screen Sharing options in the visitor's chat window?
You can display the screen sharing option to the visitor, using which they can share you their desktop screen. This option will ease the troubleshooting process and other complicated issues. You can view the desktop screen of the visitor in your screen and instruct them about the troubleshooting process. 
In Settings -> Websites -> Website Name, choose Live chat widget.
Then, navigate to Chat Window -> Configurations, and customize the default window according to your needs.​
In Configurations tab, enable the Display Screen Sharing option.
And, Update changes.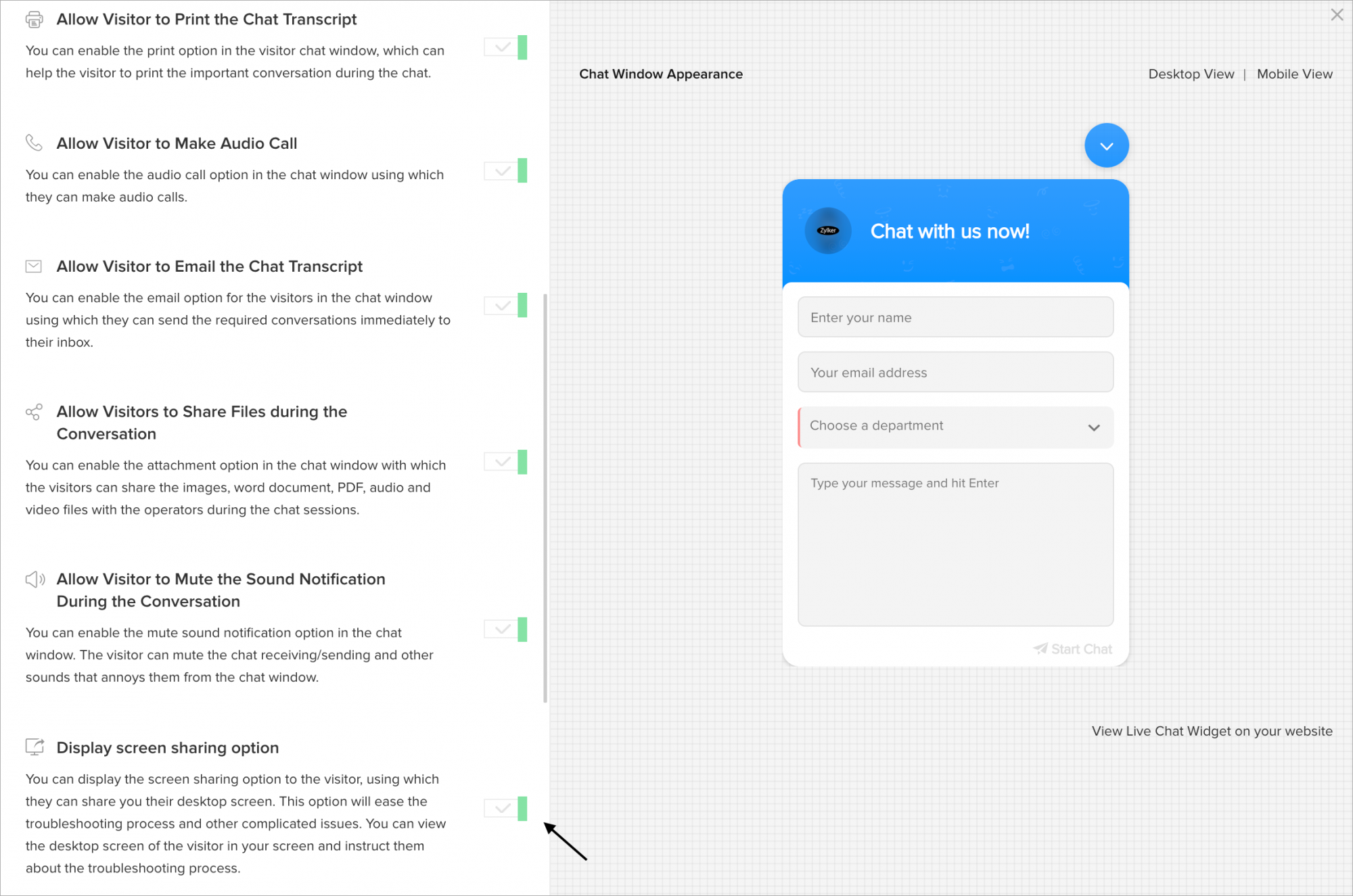 Now, the visitor can view the option in the Chat Window. Learn how Remote Assistance/Screen Sharing works.