Choosing the operators to route the chat:
The chat routing drop-down contains the following options:
All available operators: Chat will be routed to all the operators available in the organization.
CRM lead / CRM owner: If the visitor is a CRM customer, then this option will route the chat to the CRM lead/owner of the visitor.
Last chat attender: The chat will be routed to the operator who attended the visitor's last chat (Note: This option is applicable only to the visitors who have already contacted you.)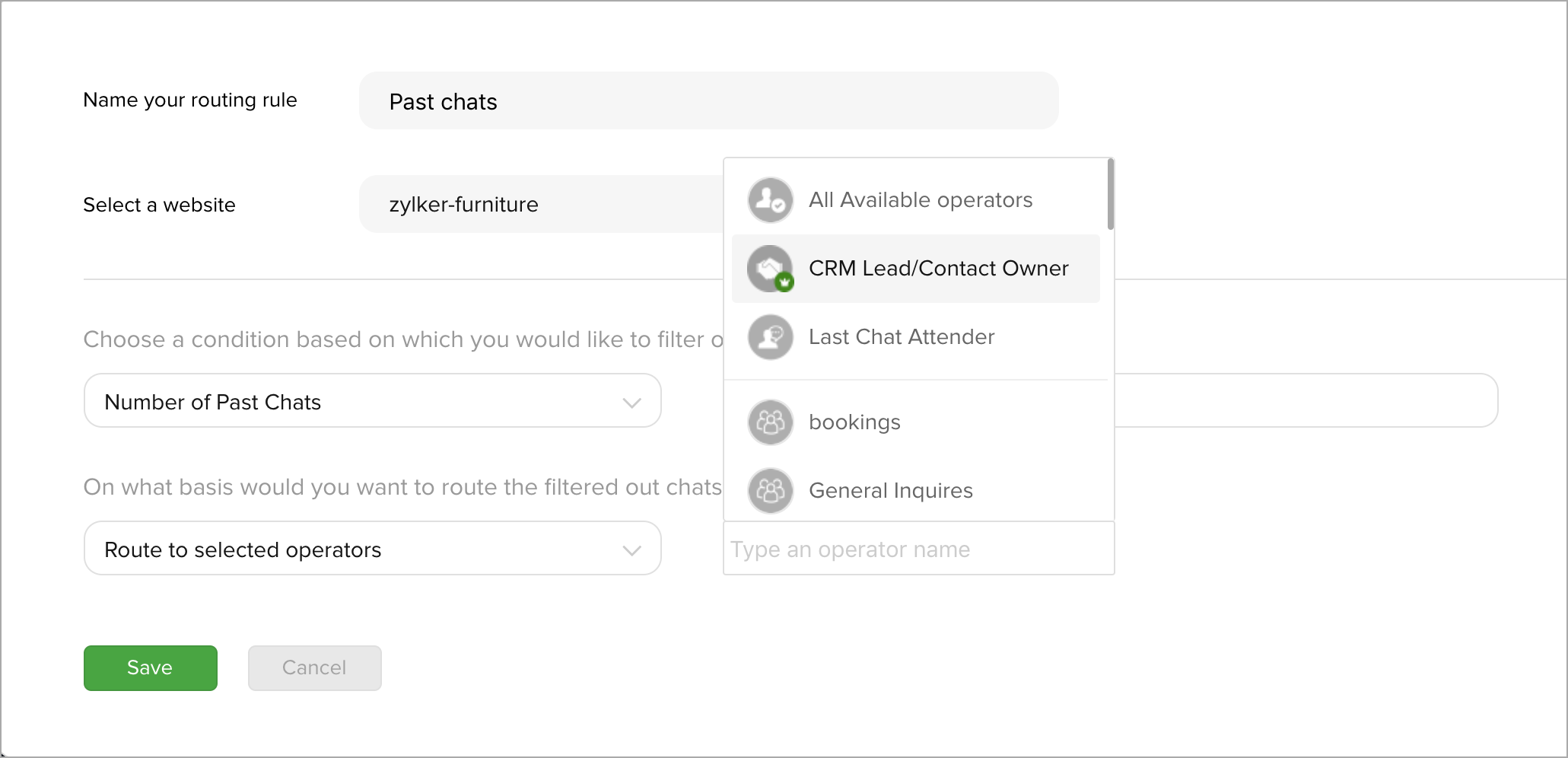 4. Followed by the Departments available in your organization.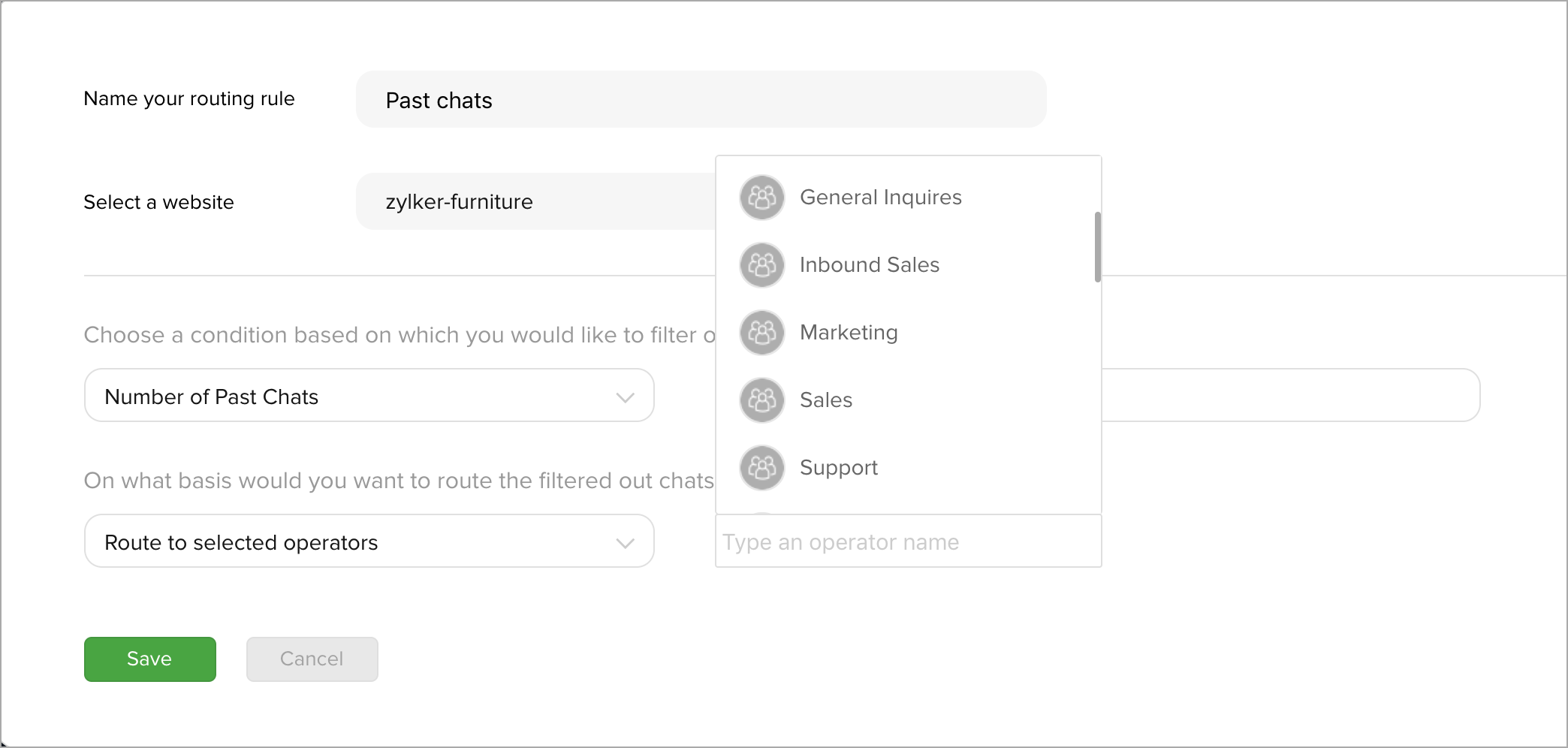 5. Then, the Name of each operator in the organization will be listed at the end.
         6. Click on the ( + ) symbol next to the drop-down to add the operators, a small text box will then appear, enter the operator name in the text box.
         7. To delete the selected operator, click on the ( - ) symbol that appears when hovered.