Select the plan that
fits your needs
Remote Support
Starts at
1 technician/month billed annually
Unattended Access
Starts at
1 technician/month billed annually
Celebrating Excellence in Achievements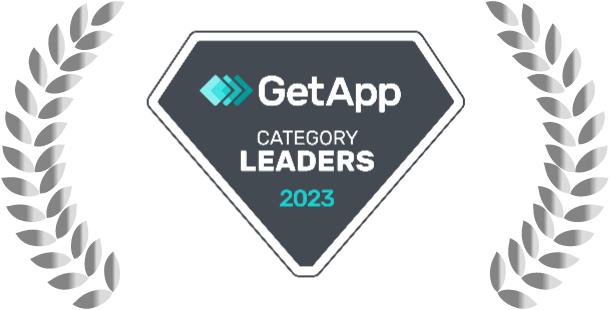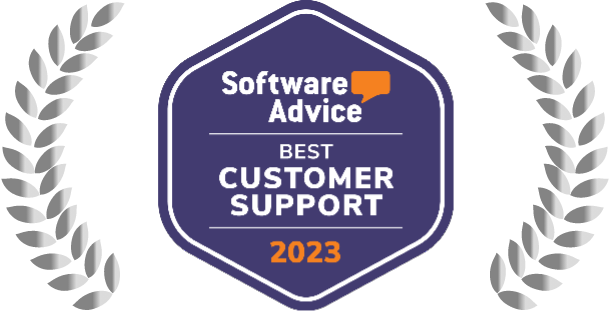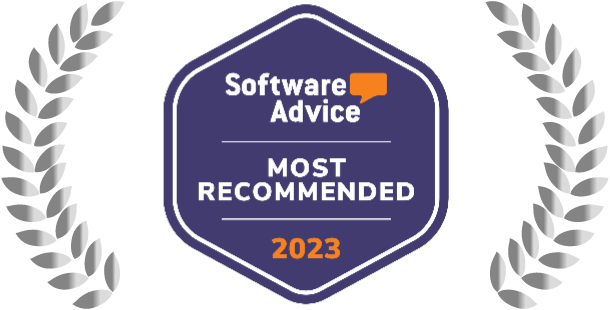 Why choose Zoho Assist?
Easy to use
With Zoho Assist, you don't need to worry about difficult installations or long setup processes. We make it simple, so you can establish remote connections quickly and easily. Even if you're new to this, our platform is intuitive and includes a user-friendly interface.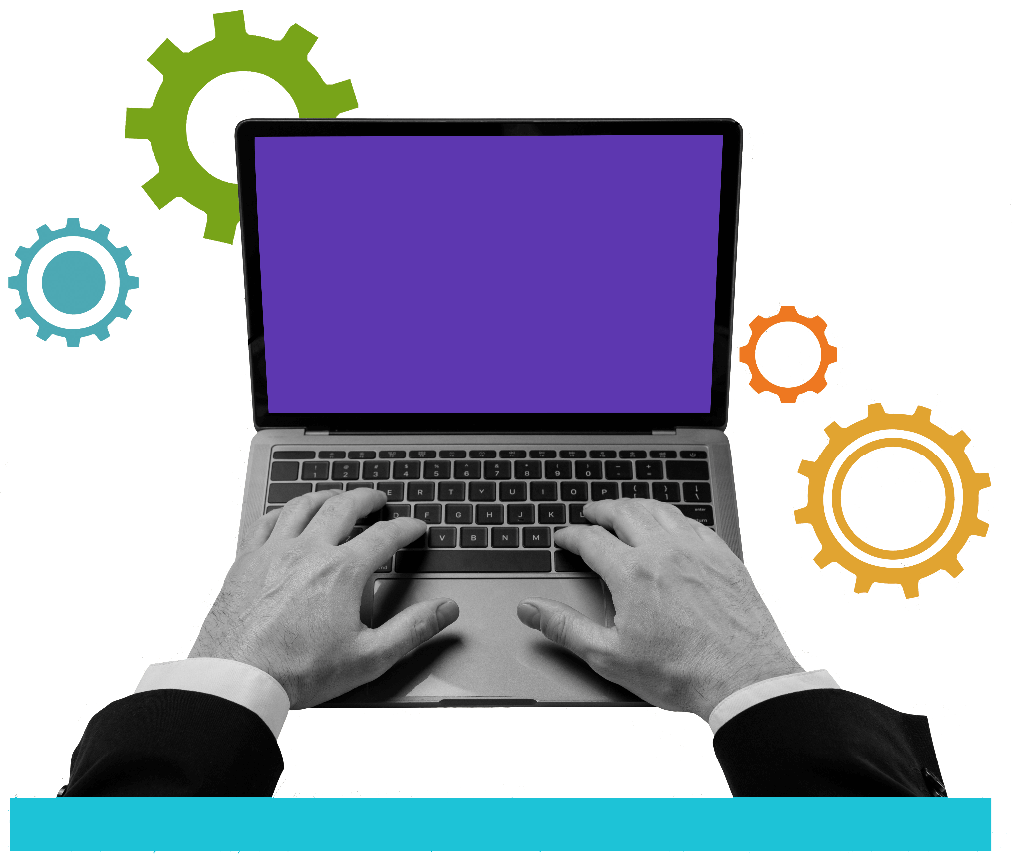 Security and privacy
We prioritize the security of your data and devices throughout the session. Our remote access and control software incorporates state-of-the-art encryption protocols, multi-factor authentication, and SSL certification, ensuring your sessions are protected from any unauthorized access or tampering. You can start controlling remote desktops within seconds without worrying about making changes to the customer proxy or firewall configurations.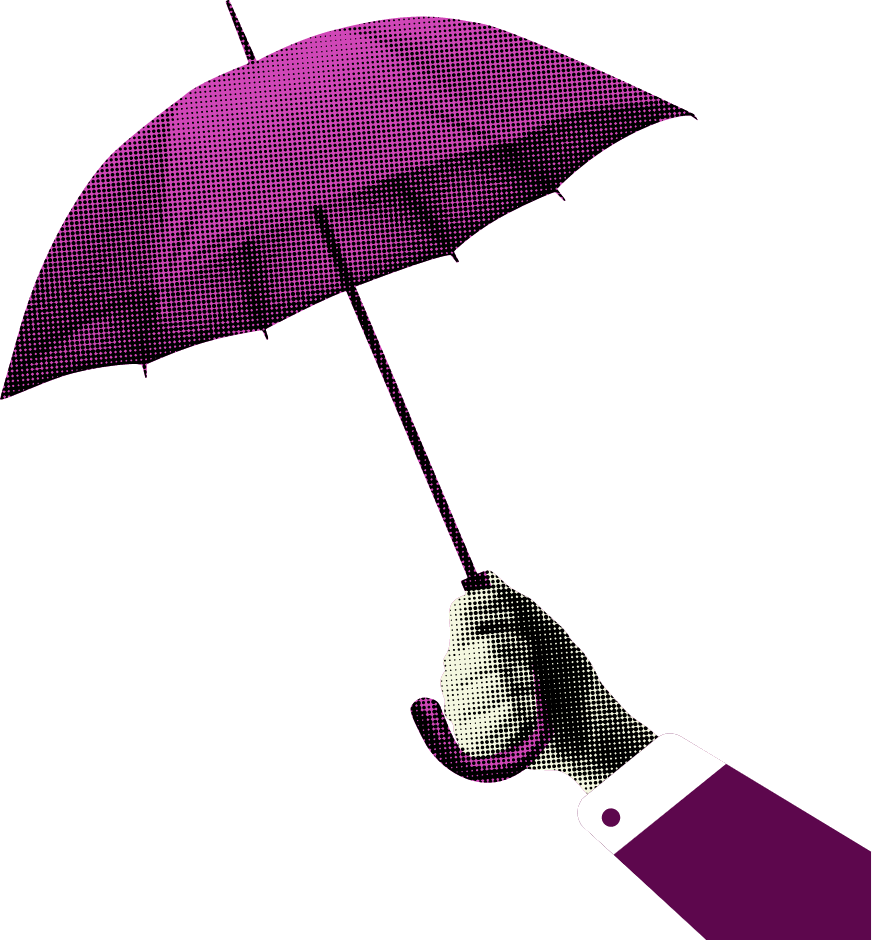 Integrations
We understand that your business requires a comprehensive suite of tools. That's why we've integrated Zoho Assist with leading service desk, help desk, and CRM solutions. This ensures that Zoho Assist is a seamless part of your business operations for a unified and efficient experience.






Mobile apps
Enjoy a secure remote access experience with Zoho Assist's mobile apps for both Android and iOS devices. You don't have to be tied to your workstation anymore. Provide support on the go using the Zoho Assist mobile app.
Desktop app
Establish a remote support and unattended access session faster from your desktop with the Zoho Assist desktop app. It involves a lightweight installation, which typically only takes a couple of seconds.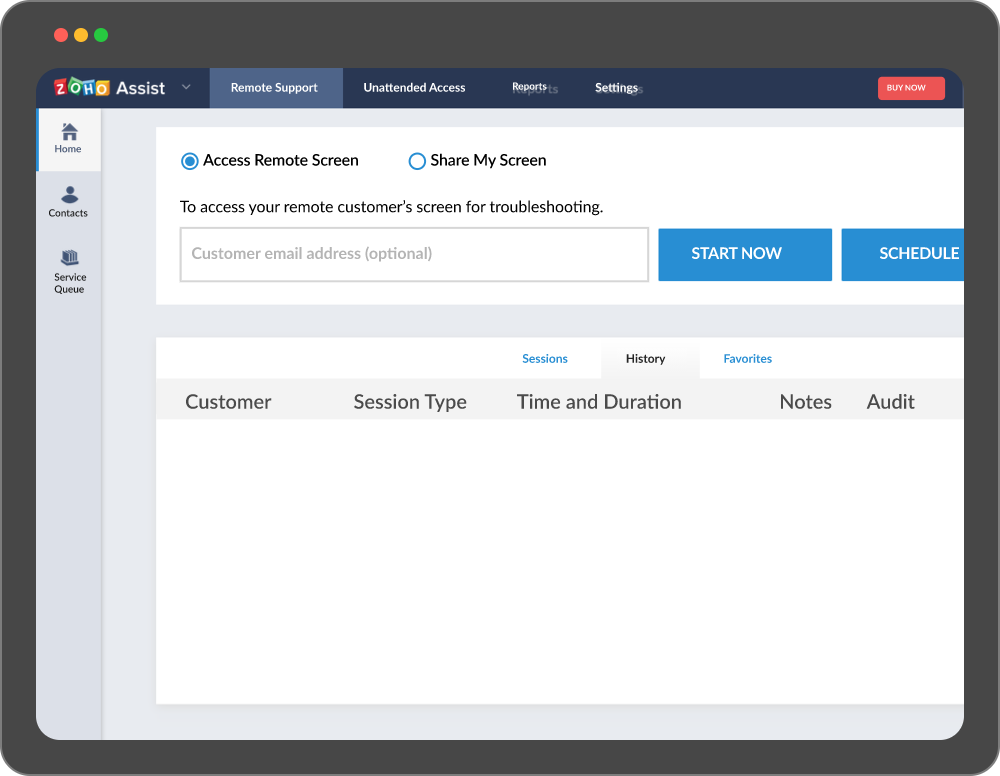 Device compatibility
Connect effortlessly, no matter where you are or what device you're using!
Here are some reasons you should choose Zoho Assist over other remote access control solutions:
Cost-effective solution
Zoho Assist is a cost-effective remote access solution with advanced features. Enjoy file transfer, instant chat, rebranding, session audits, browser-based connections, built-in integrations, and more at an affordable price. Zoho Assist also offers you a 15-day free trial, during which you can evaluate our services and choose the best plan based on your needs.
Free edition available for personal use
We understand that you may need a simple remote support tool for personal tasks, like helping out a friend or family member. Zoho Assist offers a "freemium" edition to cater to your personal support needs without compromising on security.
Intuitive user experience
Zoho Assist stands out by offering remote support without the need to download any additional software. You can effortlessly connect through your web browser, ensuring a quick and convenient remote experience.
Simple and easy to use
Zoho Assist is a user-friendly platform offering effortless interface navigation to both seasoned professionals and those new to remote support tools. Our comprehensive remote support experience offers an interactive interface for seamless troubleshooting and exceptional support.
Features for faster troubleshooting
Equipped with a wide array of powerful features to streamline troubleshooting processes, Zoho Assist is the go-to choice for technicians looking to resolve issues swiftly and effectively. From file transfer to remote reboot options, it empowers technicians to deliver seamless support to their end users.
Easy cancellation policy
We value your convenience and offer an easy cancellation process directly within the application. Whether you need an immediate cancellation or prefer to schedule it for a specific date, Zoho Assist grants you the freedom to manage your subscription according to your needs.
FAQ
What is Zoho Assist?
Zoho Assist is advanced remote access and control software designed to establish secure connections with remote desktops. It empowers you to provide immediate assistance to customers worldwide through both remote support and unattended access sessions, without requiring prior installation.
What is remote access control?
Remote access control enables users to connect to and interact with devices, such as computers or servers, from anywhere in the world with ease. This is ideal for tasks that demand quick responses, even when the user can't be physically present. Zoho Assist is a leading example of such software solution, facilitating secure remote connectivity and device management.
Difference between remote access and remote control?
Remote access is used for accessing and controlling a computer or device without an active user present, making it ideal for tasks like server maintenance whereas Remote control refers to on demand remote support with an end user to troubleshoot issues collaboratively.
How does Zoho Assist differ from other remote access control solution?
Zoho Assist stands out with its user-friendly interface, cost-effective plans and seamless integration with other Zoho products, offering a comprehensive solution for small and medium businesses.
Is Zoho Assist secure remote access software?
Zoho Assist employs 256- bit AES encryption and SSL security protocols to ensure secure remote connections, protecting sensitive business data from potential threats.
What are the methods or techniques of Remote Access Control?
Direct Access: Zoho Assist employs 256- bit AES encryption and SSL security protocols to ensure secure remote connections, protecting sensitive business data from potential threats.
Indirect Access: Indirect access often involves connecting to a remote network or system through an intermediary, like a server or gateway. This method enhances security and proves beneficial when accessing devices within a private network.
Virtual Private Network (VPN): VPNs establish secure, encrypted connections over the internet, allowing remote users to access resources on a network as if they were physically on-site. This method is especially valuable for remote workers connecting to their organization's network securely.
Remote Desktop Protocol (RDP): RDP is a network protocol that enables users to control a remote computer's desktop interface. It is commonly used for technical support, troubleshooting, and remote administration.
Zoho Assist: Zoho Assist is a comprehensive remote access and support solution that facilitates secure and efficient remote control and assistance. It provides features such as screen sharing, file transfer, chat, and more to facilitate efficient remote collaboration and support.
Is Zoho Assist user-friendly for non-technical users?
Absolutely! Zoho Assist is designed with an intuitive interface, making it easy for both technical and non-technical users to initiate remote support sessions or access remote computers.
Is Zoho Assist affordable for small and medium businesses?
Yes, Zoho Assist offers cost-effective pricing plans that cater to the budgets of small and medium businesses, ensuring they can access powerful remote support tools without breaking the bank. Learn more
Can I request a demo of Zoho Assist?
Of course. Click here to register for a personalized demo. One of our customer support technicians will reach out to you shortly.
Can I remotely access my device for free?
Zoho Assist's free edition, designed for personal use enables you to access your systems, share your screen, and configure unattended access systems when needed.