What do I look for while choosing a TeamViewer Alternative in 2023?
These are a few factors you must consider while choosing the best alternatives to TeamViewer for your remote desktop services
You should be able to work from your browser.
Isn't it imperative to serve customers at their preferred time?
Your remote desktop software must be scalable.
Go for remote desktop software that is value for money
You are entitled to choose what you pay for.
All of us don't use Teamviewer for commercial purposes.
You should be able to work from your browser.
Support technicians have their preferences when it comes to the platform they want to troubleshoot from. With Zoho Assist, the top Teamviewer alternatives, technicians can either start troubleshooting right from their browser with the web-based console or use the application-based console. The browser-based console can be used by a technician to initiate a remote support session faster without downloads.
Isn't it imperative to serve customers at their preferred time?
Every support technician needs to provide assistance to their customers in their preferred time, making the work of support technicians arduous. With Zoho Assist, remote support technicians can schedule a remote support session by zeroing in on a mutually convenient date and time. Zoho Assist also allows the technicians to offer a scheduled demo to their customers whenever required.
Your remote desktop software must be scalable.
When your organization has to contend with an increased volume of remote support requests, you might then need more technicians to help out your remote customers. Zoho Assist, the top Teamviewer alternative, has no cap on the number of technicians you can have. Include as many technicians as you want in your organization, and have them support customers remotely and access unattended computers.
Go for remote desktop software that is value for money
Price is a major deciding factor when two software options offer the same set of services. Zoho Assist provides you features like file transfer, instant chat, multi-monitor navigation, rebranding, and built-in integrations at less than half the price of TeamViewer. If you buy remote support software that requires a yearly plan, you could end up regretting that later. Zoho Assist, a free alternatives to Teamviewer offers you a 15-day free trial with all features. You also have the advantage of choosing the monthly-billing or the yearly-billing option with Assist.
You are entitled to choose what you pay for.
The primary objectives of remote desktop software may vary for different people. If you are a customer support representative, your primary objective is to support customers remotely, whereas managing devices with unattended remote access is of at most need for IT administrators. Zoho Assist allows you to choose between Remote Support and Unattended Access plans depending on your requirements rather than paying for services you wouldn't end up using.
Free TeamViewer alternative for personal use.
Setting up your devices for remote work or remotely helping out a colleague are basic stuff you should be able to do with the free version of remote access software. The free edition of Zoho Assist is built to provide remote support from your browser without demanding for a download or installation at either end. Apart from remote support, unlike Teamviewer, Zoho Assist - free Teamviewer alternative allows you to configure up to 5 devices for unattended access and manage them.
Still Confused?
Zoho Assist Vs TeamViewer

Features
/month, billed annually
/month, billed annually

Standard

/month, billed annually

Professional

/month, billed annually

Enterprise
$50.90

/month, billed annually

Business
$102.90

/month, billed annually

Premium
$206.90

/month, billed annually

Corporate
Integrations with other software
Multi-platform Connectivity
Unlimited Unattended Technicians
Cancellation policy
You can easily cancel your subscription, either immediately or on a scheduled date, directly from the application at any time.
All names and marks mentioned here remain the property of their original owners. Details are as published by the named competitors on their website(s) on 28/07/2023 and are subject to change without notice. The information in this webpage is not validated and is for general information purposes only. Zoho disclaims liability for any errors, omissions or losses consequential upon any reliance on information contained here.
Why Zoho Assist is the best Alternative to TeamViewer?
Zoho Assist offers you an array of features for providing top-notch and reliable remote support and remotely accessing unattended devices. Here are a few of our essential features that you might find useful for evaluating us.
File Transfer
Send or receive files during an active remote support session without any intermediate storage devices. File transfer is completely secure in Assist with 256-bit AES encryption.
Session Recording
Helpdesk technicians can record all their remote access sessions and use them for internal audits and training sessions when required.
Concurrent sessions
To ensure utmost customer satisfaction, support technicians will need to work with multiple customers at the same time. Zoho Assist boosts customer interaction by allowing technicians to work on simultaneous sessions without any interruptions.
Text, Voice and Video Chat
Use our built-in chat window to communicate with a remote customer during an active remote session through text, voice, or video.
Rebranding
Big corporations are often hesitant to support their clients from an app with another company's brand. To overcome this, Zoho Assist offers you rebranding options so you can use your company's name, logo, favicon, and a customized portal URL while catering to your customer's needs.
Wake-on-LAN
Awaken unattended computers from shutdown or sleep mode. Once you switch them on, you can access and control them from where ever you are.
Multi-platform Support
Zoho Assist allows you to conduct remote support sessions regardless of the differences in the operating system. You can connect to a Windows, Mac, Linux, Android, or iOS device from a desktop, smartphone, or tablet.
Easy cancellation
Easily cancel your Zoho Assist subscription at any time, directly from your application. Cancel immediately or schedule a termination date based on your preferences and needs.
Reboot and Reconnect
You can reboot the remote computer and reconnect to the same session without losing control. You can also use remote power options on unattended computers without initiating a remote support session.
More features
Zoho Assist comes with cross-platform compatibility
How to migrate from Teamviewer to Zoho Assist?
Migrating from TeamViewer to Zoho Assist is a much needed shift for all scales of businesses. Assist is a highly secure remote support tool that will allow you to initiate screen sharing and remote access sessions. Also, Zoho Assist can be more budget-friendly when compared to TeamViewer. We also offer several plans to suit the vast business requirements of each of our customers. Our team of developers toil hard to bring you the state-of-the-art features that will provide the best user-experience.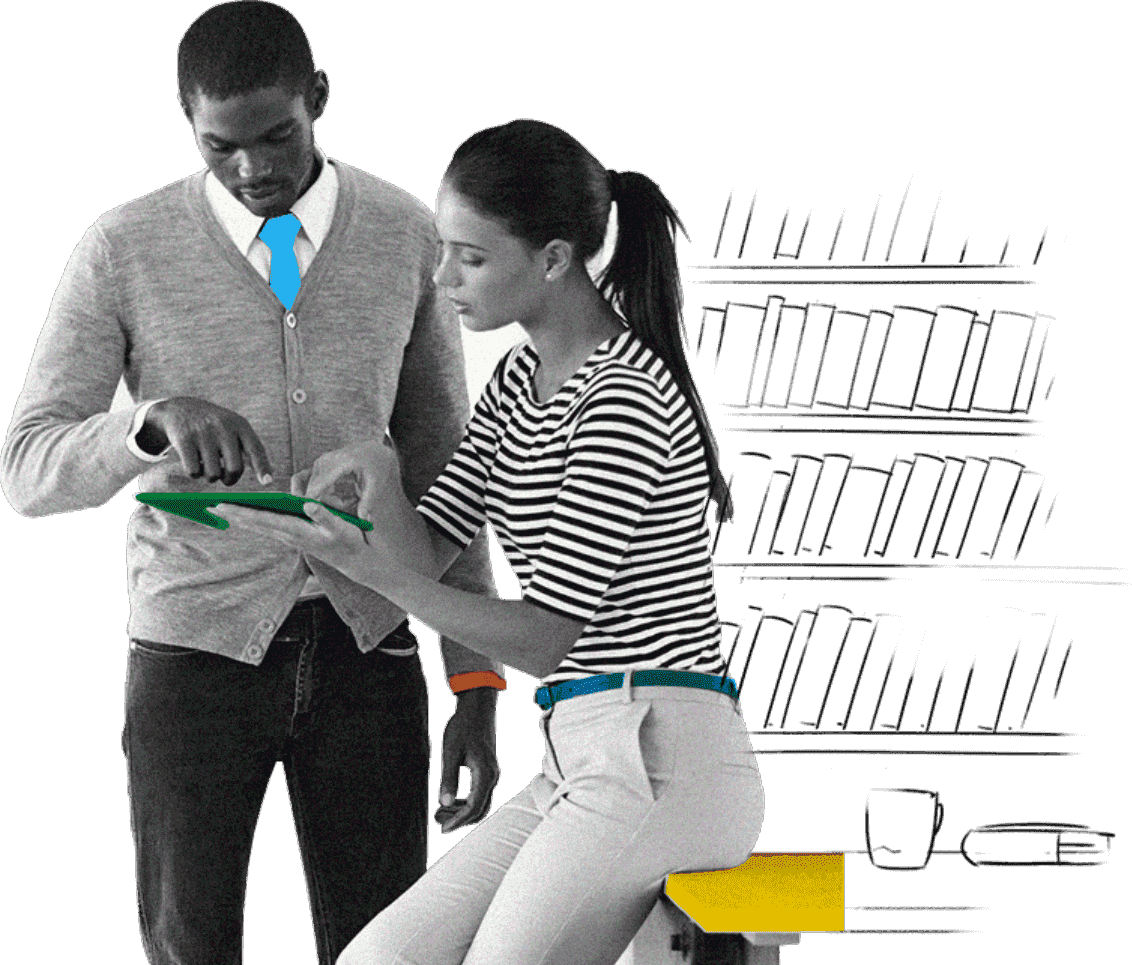 "Product is easier to use than Teamviewer. I don't have to waste half an hour to explain to my clients instructions. The process of using remote access is very intuitive and affordable."

"End users have no problems with joining a session, compared with Teamviewer no complicated passwords or versioning issues."

"It works!!!! Its light weight! And simple interface. Much better than TeamViewer or AnyDesk. Integrates with ZenDesk well."
Frequently Asked Questions
Is Zoho Assist free?
Yes, Assist is free of cost for personal use. Apart from that, we also provide different packages to suit every business need you have . Click here to know more about the packages.
Is Zoho Assist more secure than TeamViewer?
Zoho Assist is extremely secure and is built on the most standard security protocols. With Assist, initiate remote support sessions securely in no time.
Does Zoho Assist work across all platforms?
Yes, Zoho Assist works perfectly across multiple platforms such as Windows, Mac, Linux, and more. We also cater our remote support services to Android and iOS devices.
How do I cancel my TeamViewer subscription?
TeamViewer does not let you cancel your remote desktop software subscription online. All cancellations must be submitted in written form by submitting a ticket. Written requests must be received by TeamViewer (Classic) at least 28 days before the end of the initial or renewal term.
Choose Zoho Assist: The best FREE Alternative to TeamViewer
Signup