Comparison - Zoho Assist vs TeamViewer
 
Features

$

8

Standard

$

13

Professional

$

21

Enterprise

$

49

Business

$

99

Premium

$

199

Corporate

Concurrent Sessions
Integrations with other software
Multi-platform Connectivity
Departments
Raspberry Pi Support
Unattended Access
Session Recording
Remote Support
Rebranding
Manage Devices
File Transfer
User Access Reporting
Unlimited Unattended Technicians
Online Meeting
Instant Chat
Remote Printing
User Management
Scheduled Remote Support
Browser-based Connection
Browser-based Console
Role-based Access
Android and iOS Support
*
*
*
Session Recording
Remote Printing
Concurrent Sessions
Integrations with other software
Multi-platform Connectivity
Raspberry Pi Support
Unattended Access
Remote Support
Rebranding
Manage Devices
File Transfer
User Access Reporting
Unlimited Unattended Technician
Online Meeting
Instant Chat
User Management
Scheduled Remote Support
Support from our technical support staff
Browser-based Connection
Role-based Access
Android and iOS Support
Session Recording
Remote Printing
Concurrent Sessions
Integrations with other software
Multi-platform Connectivity
Raspberry Pi Support
Unattended Access
Remote Support
Rebranding
Manage Devices
File Transfer
User Access Reporting
Unlimited Unattended Technician
Online Meeting
Instant Chat
User Management
Scheduled Remote Support
Support from our technical support staff
Browser-based Connection
Role-based Access
*
Android and iOS Support
Session Recording
Remote Printing
Concurrent Sessions
Integrations with other software
Multi-platform Connectivity
Raspberry Pi Support
Unattended Access
Remote Support
Rebranding
Manage Devices
File Transfer
User Access Reporting
Unlimited Unattended Technician
Online Meeting
Instant Chat
User Management
Scheduled Remote Support
Support from our technical support staff
Browser-based Connection
Role-based Access
Android and iOS Support
Session Recording
Remote Printing
Concurrent Sessions
Integrations with other software
Multi-platform Connectivity
Raspberry Pi Support
Unattended Access
Remote Support
Rebranding
Manage Devices
File Transfer
User Access Reporting
Unlimited Unattended Technician
Online Meeting
Instant Chat
User Management
Scheduled Remote Support
Support from our technical support staff
Browser-based Connection
Role-based Access
*
Android and iOS Support
Session Recording
Remote Printing
Concurrent Sessions
Integrations with other software
Multi-platform Connectivity
Raspberry Pi Support
Unattended Access
Remote Support
Rebranding
Manage Devices
File Transfer
User Access Reporting
Unlimited Unattended Technician
Online Meeting
Instant Chat
User Management
Scheduled Remote Support
Support from our technical support staff
Browser-based Connection
Role-based Access
Android and iOS Support
Session Recording
Remote Printing
Concurrent Sessions
Integrations with other software
Multi-platform Connectivity
Raspberry Pi Support
Unattended Access
Remote Support
Rebranding
Manage Devices
File Transfer
User Access Reporting
Unlimited Unattended Technician
Online Meeting
Instant Chat
User Management
Scheduled Remote Support
Support from our technical support staff
Browser-based Connection
Role-based Access
*
Android and iOS Support
*Available only as an Add-on
An alternative to Teamviewer that is simpler, more reliable, and more affordable
Hold a scheduled remote support or screen sharing session
Remote support technicians need to support customers around the world at their preferred time, making the work of support technicians taxing. With Zoho Assist, remote support technicians can schedule a remote support session by zeroing in on a mutually convenient date and time. Zoho Assist, your best Teamviewer alternative also allows you to hold a scheduled demo.
Making remote support more affordable
Price is a major deciding factor when two software options offer a similar set of services. Zoho Assist provides you features like file transfer, instant chat, multi-monitor navigation, rebranding, and built-in integrations at less than half the price of TeamViewer. If you buy remote support software that requires a yearly plan, you could end up regretting that later. Zoho Assist offers you a 15-day free trial, and you can then choose between monthly billing or yearly billing.
Troubleshoot from your browser
Support technicians have their preferences when it comes to the platform they want to troubleshoot from. With Zoho Assist, technicians can either start troubleshooting right from their browser with the web-based console, or use the application-based console. The browser-based console can be used by a technician to initiate a remote support session faster without downloads.
Work with an unlimited number of remote technicians
When our organization has to contend with increased volume of remote support requests, you might then need more technicians to help out your remote customers. Zoho Assist, your best Teamviewer replacement, has no cap on the number of technicians you can have. Include as many technicians as you want in your organization, and have them support customers remotely and access unattended computers.
Top Reasons to choose Zoho Assist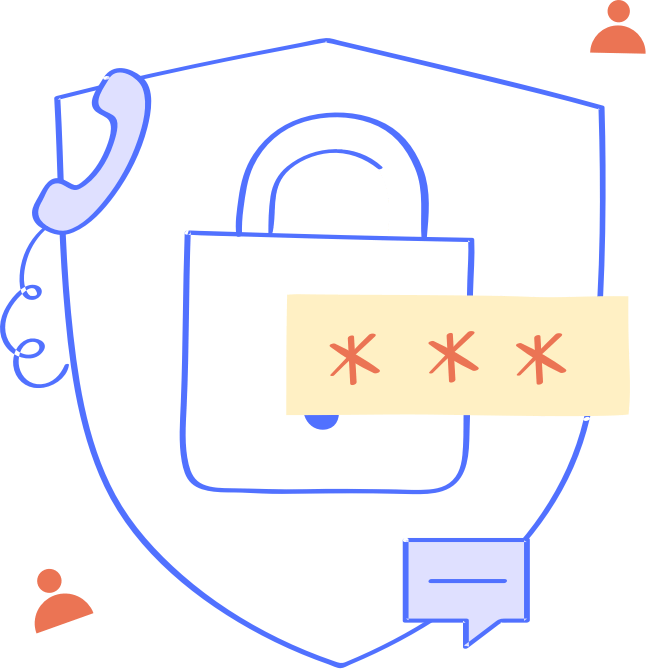 One secure solution for all your support needs.
Highly reliable and secure with 256-bit TLS encryption
Support Available 7x24x365 by Phone, Chat, or Email.
Part of Zoho Corporation, founded in 1996 and serving over 30 million users.
Explore more features
"Product is easier to use than Teamviewer. I don't have to waste half an hour to explain to my clients instructions. The process of using remote access is very intuitive and affordable."

"End users have no problems with joining a session, compared with Teamviewer no complicated passwords or versioning issues."

"It works!!!! Its light weight! And simple interface. Much better than TeamViewer or AnyDesk. Integrates with ZenDesk well."
Trusted by great brands
Hitachi

Element

Metro Washington

Royal Haskoning

United Foundation
More customers
Get started today with one of the industry's most secure, reliable, and affordable remote support software options.
Sign up for free