Enable customers to share their screens
Customers could always share the screens of their android devices with you through the Zoho Assist - Customer android app. But with the release of iOS 11, it is possible for your customers to share the screens of their iPhones as well. Now you can clearly understand the issue and offer the right resolution for Android as well as iPhone users.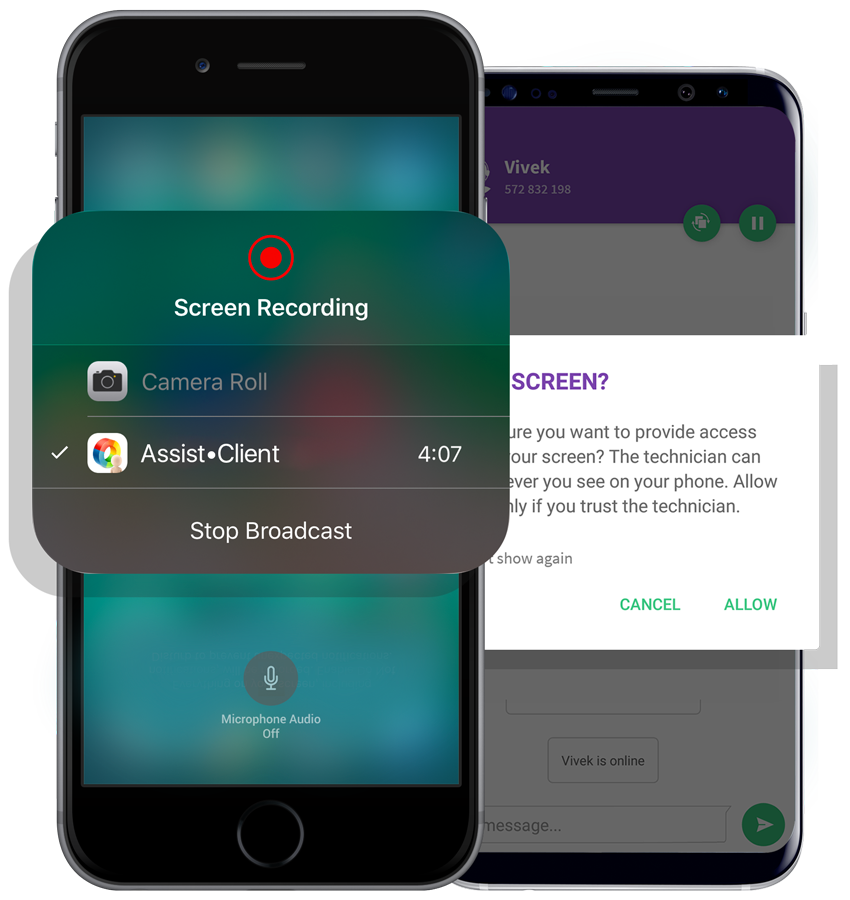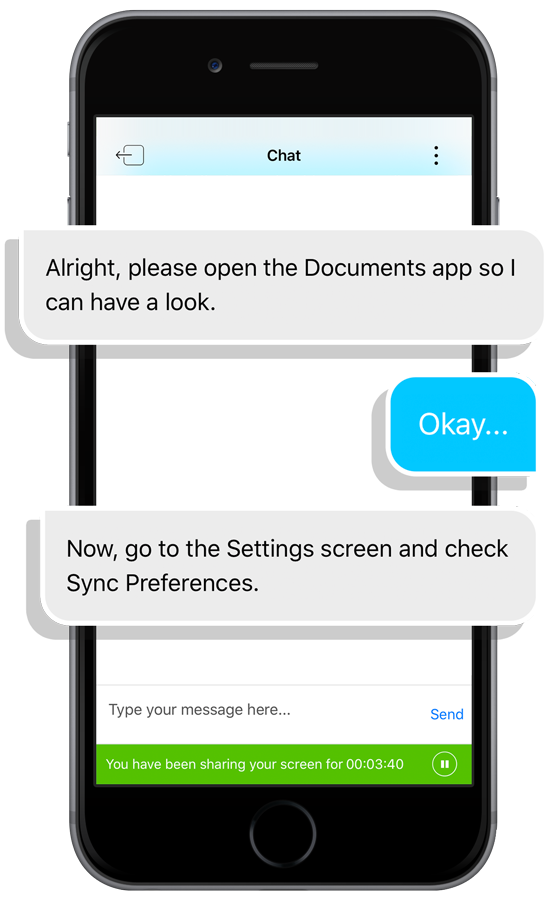 Communicate through instant chat
Use the in-app chat to provide instructions or get more clarity about the issue. Have quick, contextual discussions with the customer and troubleshoot effectively.
Control Samsung devices remotely
If your customer is using a Samsung device (running Android), you can take remote control of the device and start troubleshooting instantly.