Comparison - Zoho Assist vs AnyDesk
Last updated: 26th September 2022
Features

/month, billed annuallyStandard

/month, billed annuallyProfessional

/month, billed annuallyEnterprise

$

14.90

/month, billed annuallyBusiness

$

29.90

/month, billed annuallyPremium

$

79.90

/month, billed annuallyCorporate

Remote Support
Concurrent sessions
Session management
Unattended access
Administrative access
Custom widget
Custom domain branding
Scheduled remote session
Security (AES 256 encryption)
*
*
*
Rebranding
Browser-based console
Multi platform support
Multi monitor navigation
Grouping
Departments
Contacts management
$
10.99
/month, billed annually
Remote Support
Concurrent sessions
Session management
Unattended access
Administrative Access
Custom widget
Custom domain branding
Scheduled remote session
Security (AES 256 encryption)
Rebranding
Browser-based console
Multi platform support
Multi monitor navigation
Grouping
Departments
Contacts management
Remote Support
Concurrent sessions
Session management
Unattended access
Administrative Access
Custom widget
Custom domain branding
Scheduled remote session
*
Security (AES 256 encryption)
Rebranding
Browser-based console
Multi platform support
Multi monitor navigation
Grouping
Departments
Contacts management
$
20.99
/month, billed annually
Remote Support
Concurrent sessions
Session management
Unattended access
Administrative Access
Custom widget
Custom domain branding
Scheduled remote session
Security (AES 256 encryption)
Rebranding
Browser-based console
Multi platform support
Multi monitor navigation
Grouping
Departments
Contacts management
Remote Support
Concurrent sessions
Session management
Unattended access
Administrative Access
Custom widget
Custom domain branding
Scheduled remote session
Security (AES 256 encryption)
Rebranding
Browser-based console
Multi platform support
Multi monitor navigation
Grouping
Departments
Contacts management
$
52.49
/month, billed annually
Remote Support
Concurrent sessions
Session management
Unattended access
Administrative Access
Custom widget
Custom domain branding
Scheduled remote session
Security (AES 256 encryption)
Rebranding
Browser-based console
Multi platform support
Multi monitor navigation
Grouping
Departments
Contacts management
Remote Support
Concurrent sessions
Session management
Unattended access
Administrative Access
Custom widget
Custom domain branding
Scheduled remote session
Security (AES 256 encryption)
Rebranding
Browser-based console
Multi platform support
Multi monitor navigation
Grouping
Departments
Contacts management
*Based on the type of service offered.
Zoho Assist : the best free AnyDesk alternative!
Why Zoho Assist is the best alternative to AnyDesk?
Zoho assist is a cloud-based remote support and remote access software which helps you to connect to your devices remotely. Zoho Assist offers several features like administrative access, browser-based console, custom branding, schedule-based remote sessions, session audit option, and so on while not compromising on security. We offer 256-bit AES encryption to ensure maximum security at all costs during remote desktop access. Zoho Assist is your best AnyDesk replacement which provides a plethora of features at an affordable price.
Plan your remote support sessions based on your customers' schedule
Remote support teams often have to provide 24/7/365 support to their customers around the world. With Zoho Assist's Schedule option, technicians can proactively schedule support sessions based on the customer's availability. Zoho Assist, your free AnyDesk replacement, allows you to schedule a demonstration or a support session from a Windows, Mac, Linux, Android, or iOS device
Direct Remote Access from your browser
Ease of access is one of the most important attributes when it comes to support and maintenance service. Zoho Assist provides easy access to your remote support console directly from your browser, so technicians can have more time to figure out the issue at the remote end rather than trying to set up complex software on their systems. With this remote desktop software, technicians can troubleshoot right from their browser with the web-based console without the need for any downloads on their end. Thus, Zoho Assist is your go-to web-based AnyDesk alternatives which provides direct access from your browser from anywhere, any time!
An affordable, easy-to-use alternative to AnyDesk
Zoho Assist offers several features like concurrent sessions, rebranding, session audit, browser-based connection, and built-in integrations at half the price of AnyDesk. Unlike other remote support yearly subscription plans, we also offer affordable monthly subscription plans which can be renewed and cancelled at any time. Zoho Assist, your free AnyDesk alternative also offers a 15-day free trial, during which you can evaluate our services and choose the best plan based on your needs.
Top reasons to choose Zoho Assist over Anydesk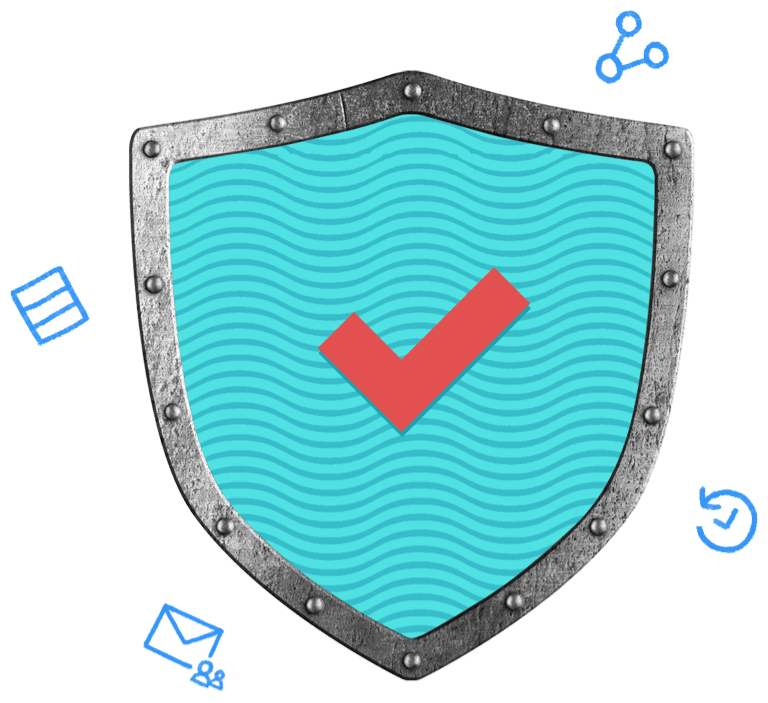 Easy to use
One secure solution for all your support needs
Highly reliable and secure with 256-bit TLS encryption
Backed by round-the-clock support available via phone, chat, or email
Part of Zoho Corporation, founded in 1996 and serving

60

million users around the world
Explore more features
Frequently Asked Questions
01. Is Zoho Assist a secure alternative to AnyDesk?
Zoho Assist is built on the most standard and secure protocols and will allow you to establish remote support or unattended access sessions quickly. So, it the most secure and free AnyDesk replacement.
02. Is Zoho Assist - Free alternative to AnyDesk free?
Zoho Assist is free of cost for personal use. Apart from that, we also provide several packages to suit your set of business needs. Check out our Zoho Assist plans here.
03. Why should you choose Zoho Assist over AnyDesk?
Zoho Assist offers an array of features such as file transfer, administrative access, browser-based console, schedules sessions, and more. Assist, the best alternative to AnyDesk, offers all these features and more at an affordable price as well.