Remote Desktop
Remote Desktop is a feature that allows users to access their remote devices over a network, usually the internet. Users can access, control, and manage remote computers in no time just as if they were sitting at the computer themselves. Zoho Assist offers best-in-class remote desktop solutions to customers right from SMBs to huge corporations.
Sign up for free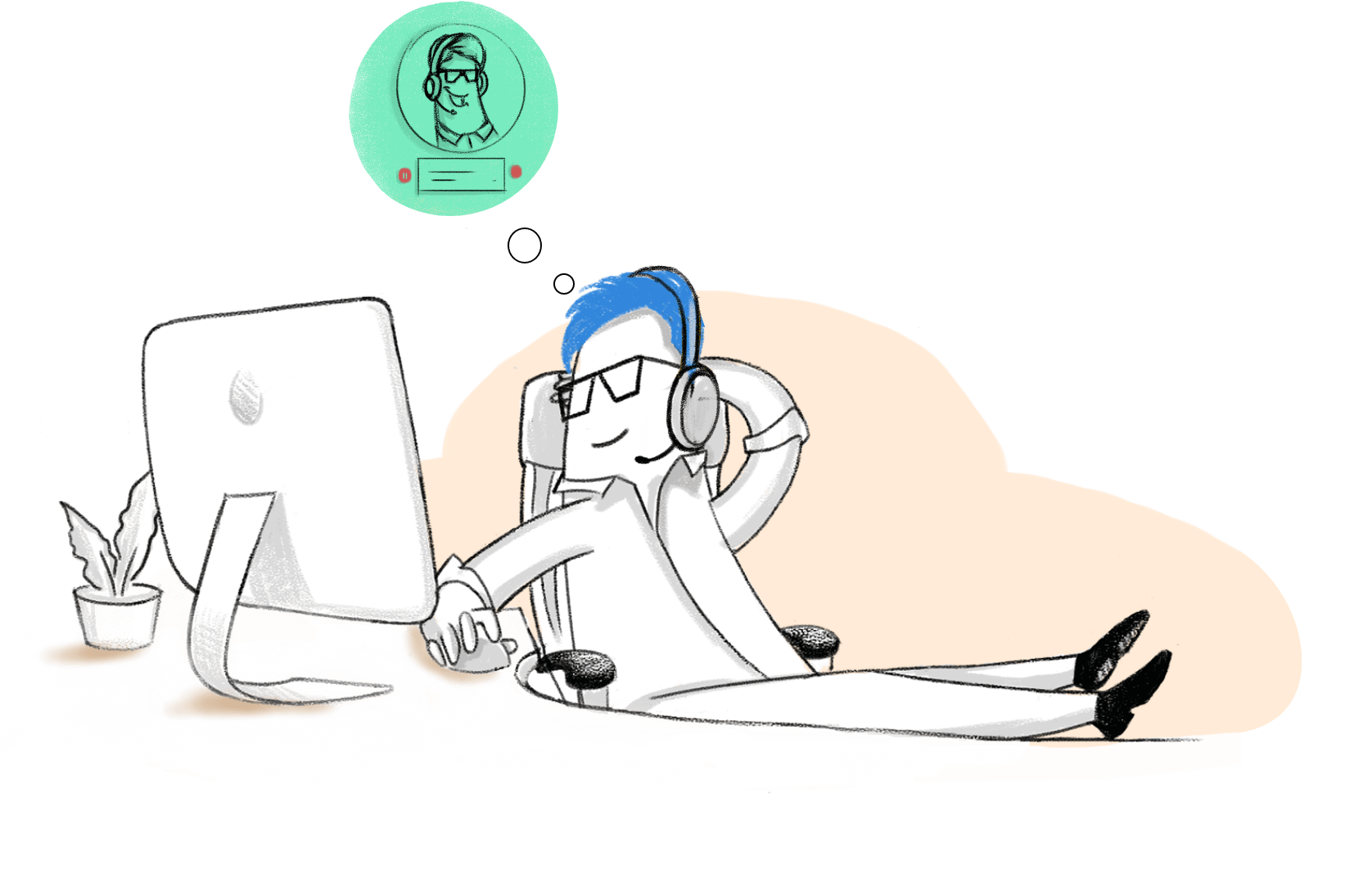 What is a remote desktop ?
Remote desktop software can be used to access, control, and share your system from a remote location, almost like you're operating it sitting in front of the device. Zoho Assist is a simple and efficient lightweight remote desktop software that enables a secure and instant remote connection.
Simplify your Remote Desktop experience
Remote desktop software should be easy to understand, while ensuring smooth connectivity. Zoho Assist is one of the best remote desktop software that offers secure, cloud-based access to remote desktops through an intuitive user interface. With Assist's cross-platform compatibility, you can connect with remote desktops running any major operating system(Windows/ Mac/ Linux/ Android/ iOS), regardless of which one you're using on your end to connect to remote desktop. With Assist, you don't have to worry about compatibility issues, so you can get right to work, every time.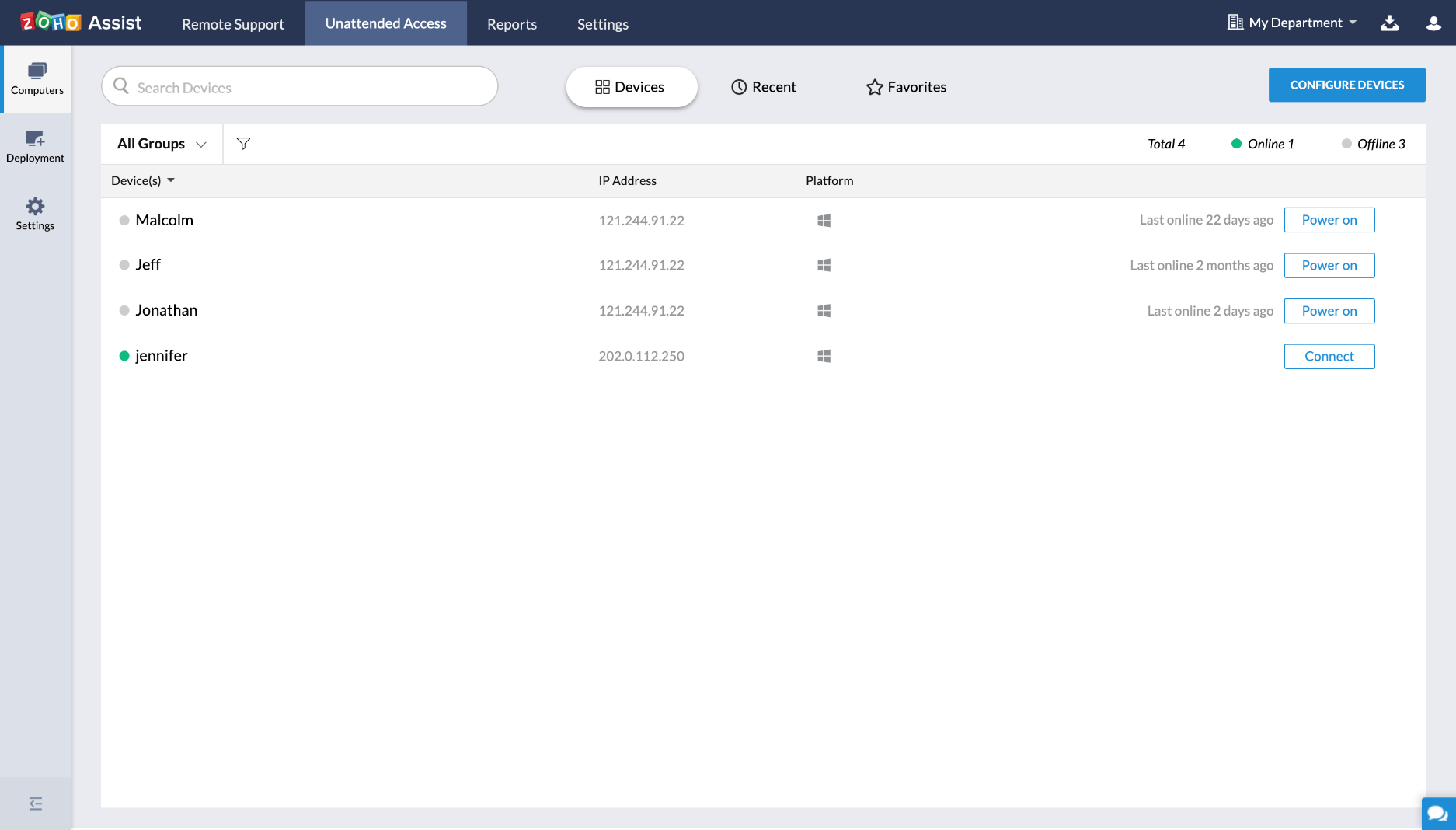 Improve your workplace efficiency with a remote desktop tool.
Zoho Assist, remote desktop connection software allows you to access, control, and manage individual remote workstations in an instant with seamless connectivity. However, when it comes to internal asset management in large corporations, it would be time-consuming to manage and troubleshoot devices individually. To tackle this issue, Zoho Assist, remote desktop app offers mass deployment facilities in which users can configure a large number of devices grouped under a single entity, such as a domain or a workgroup, and troubleshoot devices in a jiffy.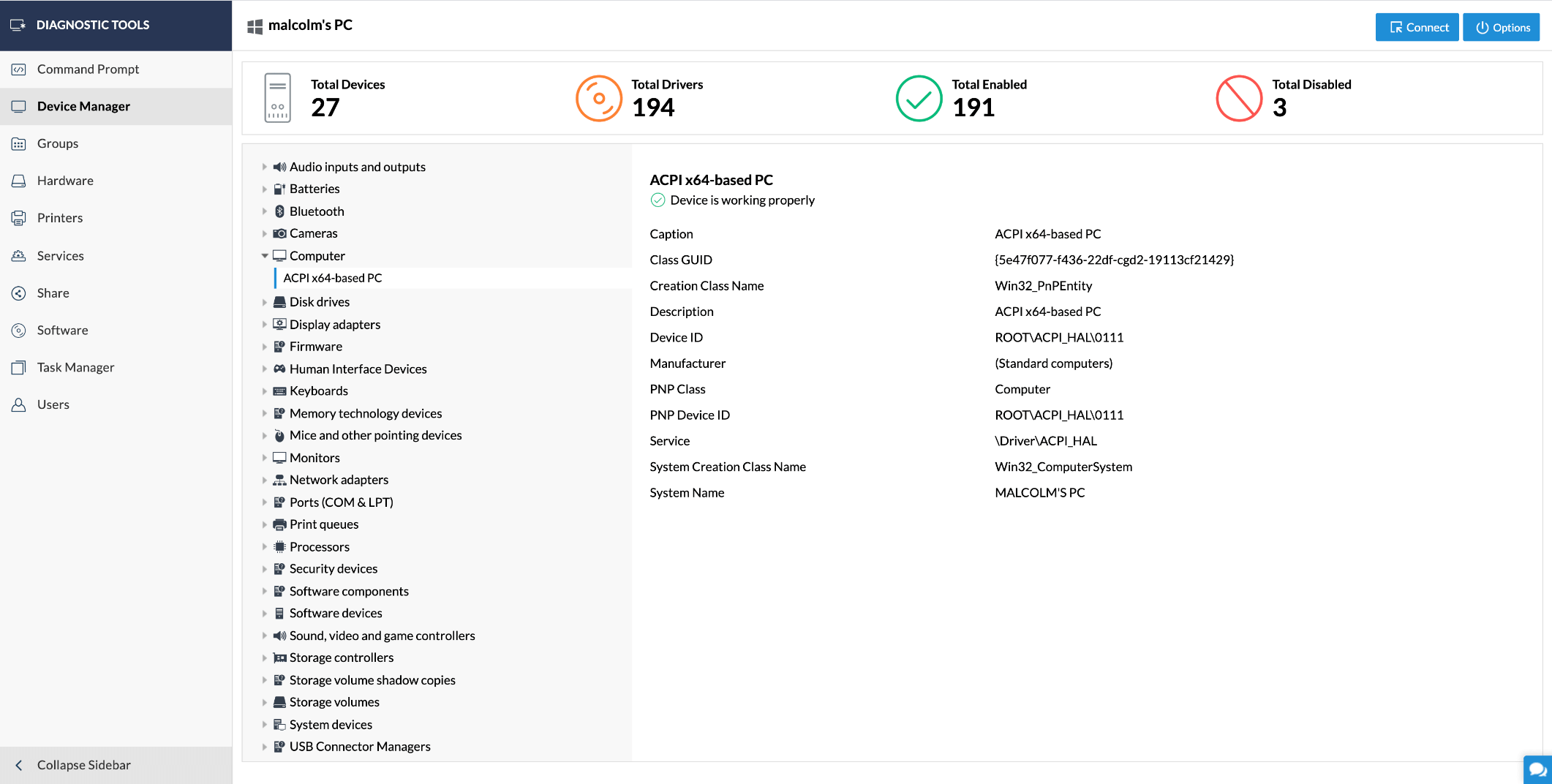 Establish a secure remote desktop connection.
Zoho Assist, remote access software runs on state-of-the-art, industrial standards SSL and AES (256-bit) encryption to establish a secure connection with your remote desktops. We also take necessary steps to ensure that all remote connections, along with data transfers, are secured with end-to-end encryption. Moreover, we provide users with the option to blacken the screen on the remote desktop to ensure privacy while accessing your workstation located in an open environment. You can enable our inactive session time-out to end idle remote sessions after a set amount of time.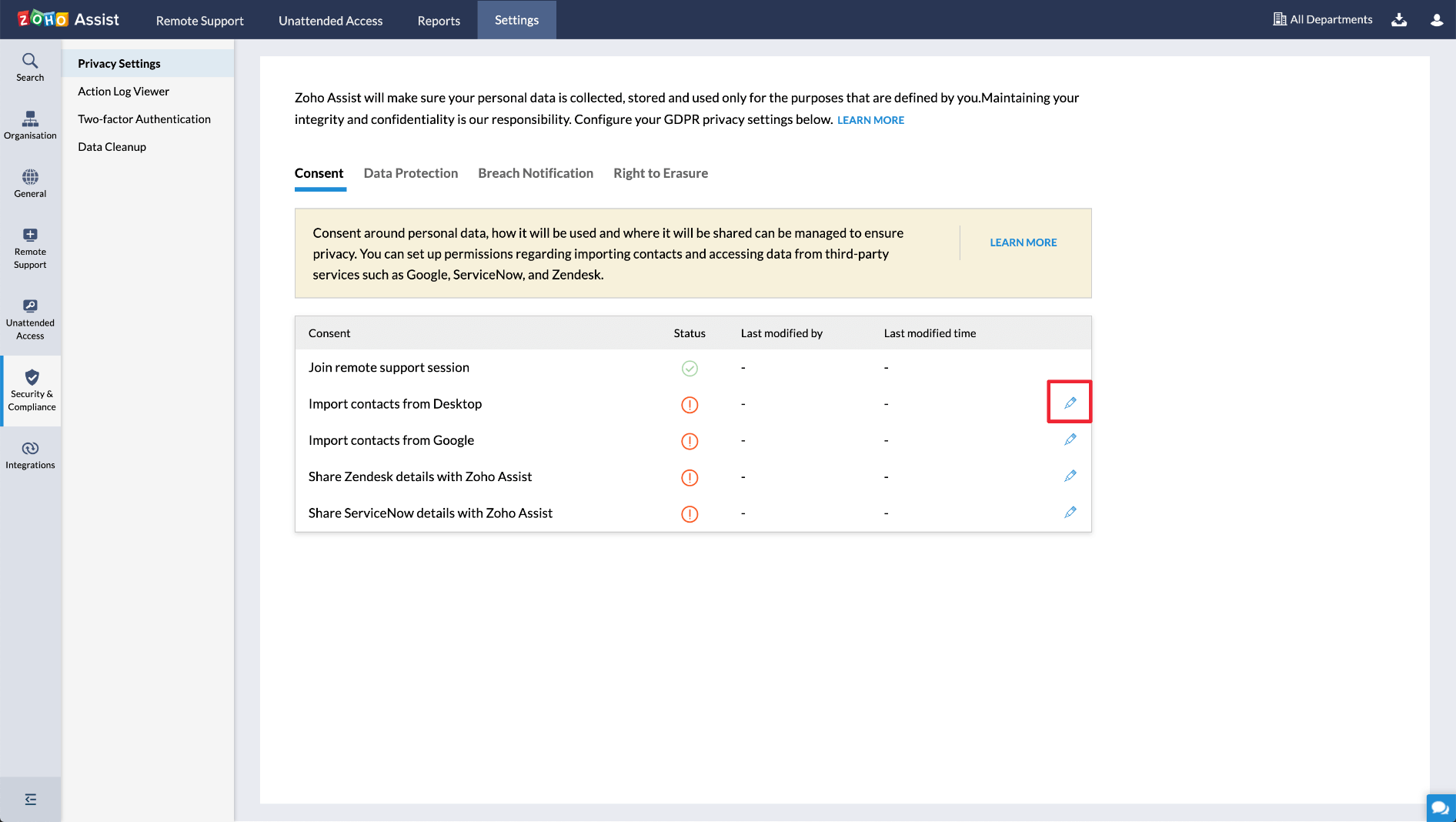 Our Customers
At Zoho, we believe in working with our customers to find solutions that fit their needs. Come take a peek at our wall of art for a better understanding of how we help our esteemed users provide remote desktop services to their customers
Sign up for a free trial of our remote desktop tool!