How to setup remote desktop connection?
1

Getting started

To get started, signup for Zoho Assist with your email address, or if you're already a Zoho user, click on Access Zoho Assist to get started.
For first time users, we offer a 15-day trial with all our enterprise features.
After 15 days, Zoho Assist remains free for personal use.

2

Initiating a remote support session

You can initiate an instant on-demand remote support session, click Start Now, or click Schedule to conduct a session at another time.
After you have initiated a remote support session, there are three ways you can invite a person at the remote end.
You can send an SMS or email invitation, ask the customer to navigate to join.zoho.com to join the session, or you can send them the join link through the chat messenger of your choice.

3

Connecting to the remote desktop

Upon receiving the invite, your customer can join the session through one of the methods mentioned in Step 2.
Install the lightweight agent to give you complete access to the remote desktop.
Key features of remote desktop connection software
Establish remote desktop connections on the go!
Install our Zoho Assist app on your mobile device and manage your remote assets from anywhere, any time.
Learn More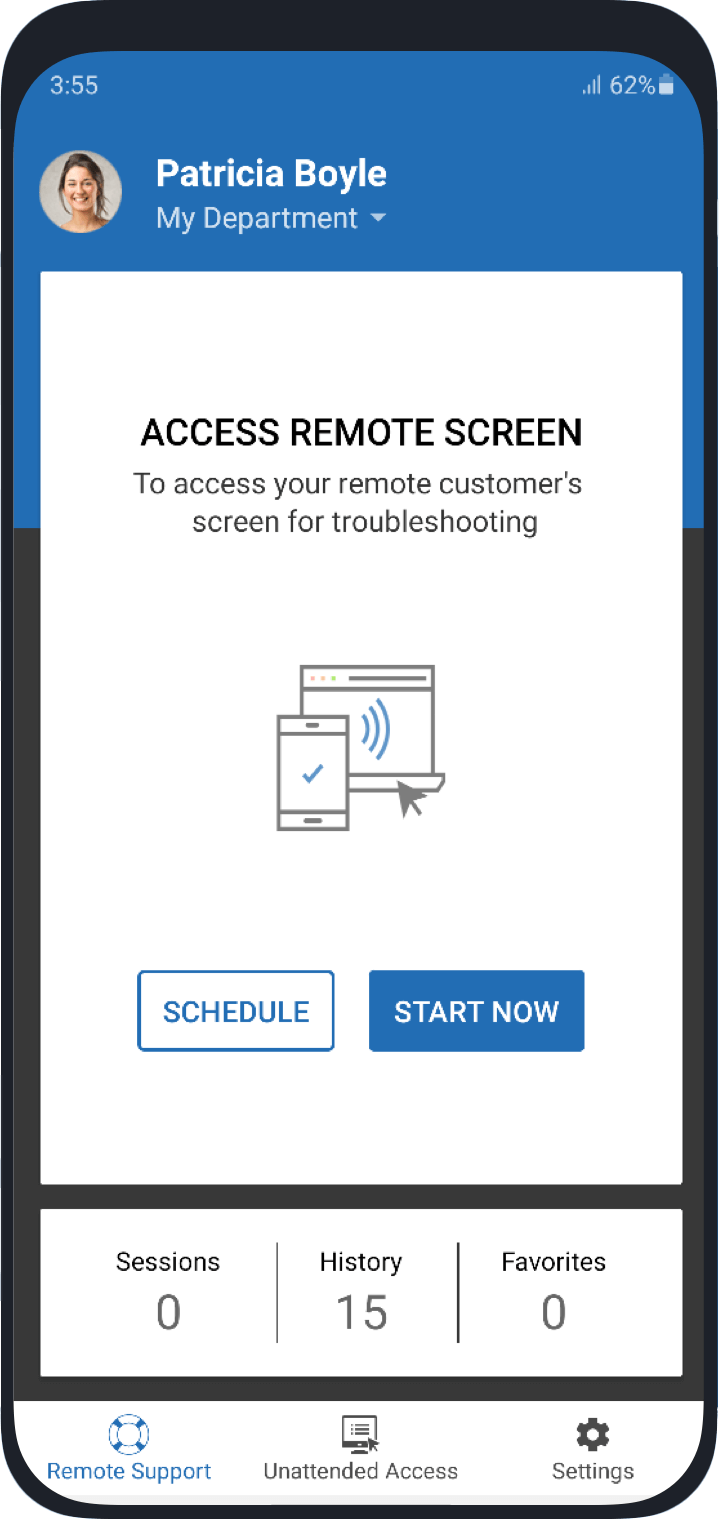 Frequently Asked Questions