Enhancing Assist's user experience with state-of-the-art remote desktop connection features
When learning how to connect to remote desktop, you need to look for the right features. Assist's extensive feature-set was designed to enable streamlined and top-notch remote support services.
Cross-platform accessibility
Assist offers accessibility via all major platforms to increase customer convenience. Compatibility is the one thing that our customers never need to worry about when conducting remote desktop connection.
User management and roles
This feature helps with managing multiple users, allocating designated roles, and assigning access privileges to technicians in your organizations.
Security
Assist offers a higher-standard of security for their customers via 2-Factor Authentication, end-to-end encryption, SSL, and time-dependent OTPs. Remote desktop connection via Assist is secure and simple.
Multiple integrations
Assist offers a wide range of help desk and service desk software integrations to help you quickly resolve errors and connect to customers.
Reports and auditing
For auditing and administrative purposes, you can view, analyze, and download customized session log reports.
Multi-monitor navigation
After you set up a remote desktop connection, navigating or getting access to multiple remote computer screens can be achieved with the multi-monitor navigation feature.
File sharing
Assist lets you send or receive files up to 2GB during a support session. Driver or patch files can be sent in no time.
Remote printing
Remote connection allows you to remotely print from a remote computer to a local computer, after you install remote printer drivers.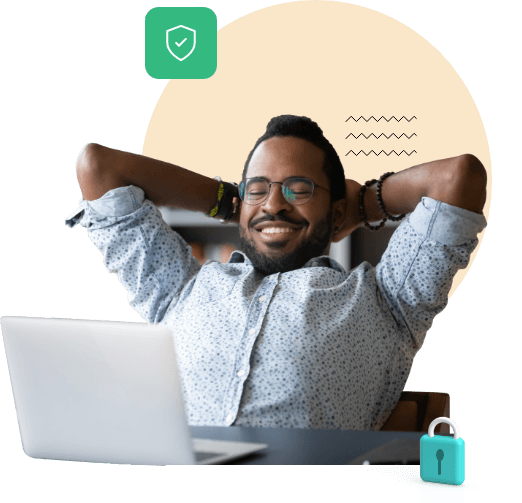 Secured remote desktop connection: Connect to desktops Securely from anywhere
As an organization, Zoho is committed to the security and privacy of our customers' data. This commitment is backed by a combination of security features, latest protocols, internal policies and rigorous audits. Learn more about security and privacy in Zoho Assist.
How to connect to a remote desktop using Zoho Assist
Quick onboarding
Zoho Assist has a simple how to connect to remote desktop connection process that can be completed in a few minutes. Go to zoho.com/assist and select the Sign up for free option on the home page. Specify your basic details, get your account verified, and you can enjoy a 15-day trial of the remote desktop connection software. If you are a part of Zoho, you can use the Sign In option and proceed to use our services.
Hosting your sessions
Next, you have to host a remote support session by inviting the user at the remote end. Initiating a remote desktop connection can be done via the Start Now or the Schedule a Session option. The latter helps you organize a session based on the remote end user's availability. When planning to start a session right away, you can invite the remote end user by sharing the invite link, sending an SMS or email, or by asking them to navigate to join.zoho.com.
Establish a secure remote desktop connection
The customer or the remote end user should accept the invite and join the session to initiate a robust and uninterrupted remote desktop connection. After a successful connection, you will have access to all the features if you are in the trial edition.
What The Community Has to Say
"This software is amazing for comprehensive remote support, screen sharing, and remote access solutions, allowing you to access your customer's remote desktop to share their screen and manage unattended computers."
Telecommunications User
"Zoho Assist is a really fantastic, stable and easy to use solution for remote access. We were able to set it up very quickly and support our users to use remote desktop of their machines from their home."
Head-IT, Education Industry
"We've had a great experience with Zoho Assist. The remote desktop experience is reliable, operates with minimal lag, and automatically reconnects if any bandwidth interruptions occur."
Tyler.F, CEO
Want to Connect to a remote desktop? Signup now for a free 15 day trial of Zoho Assist!
Sign up for free
Frequently Asked Questions