Effortless Rebranding
Do you want to give Zoho Assist a personal touch? Customize it by adding your company's name, logo, and favicon. You can even create a customized portal URL to access Zoho Assist.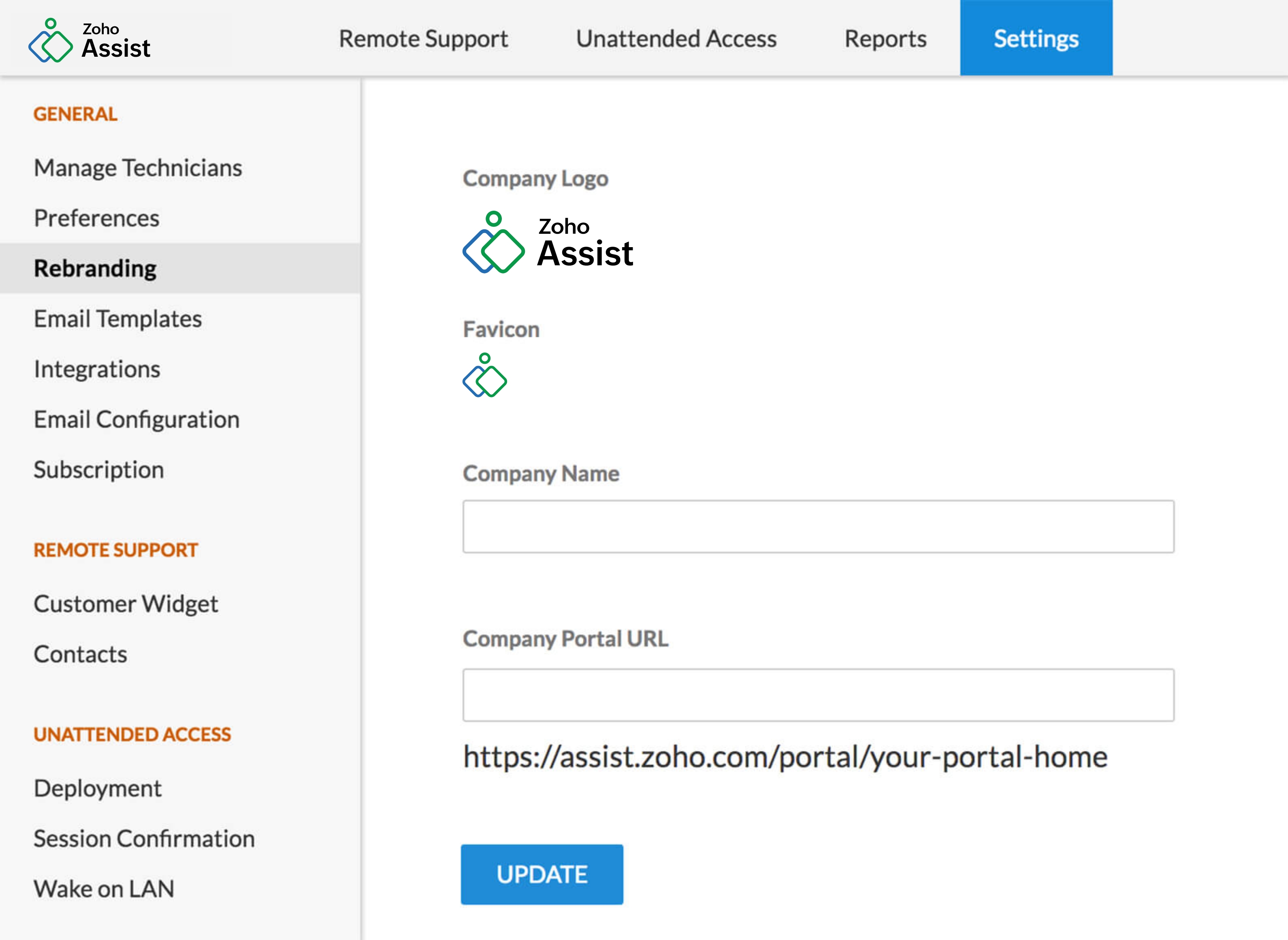 Keep Track of Your Sessions With Reports
Use Reports to maintain comprehensive data about every remote support and unattended access session. You can even choose from our wide range of custom views to analyze past sessions from different perspectives.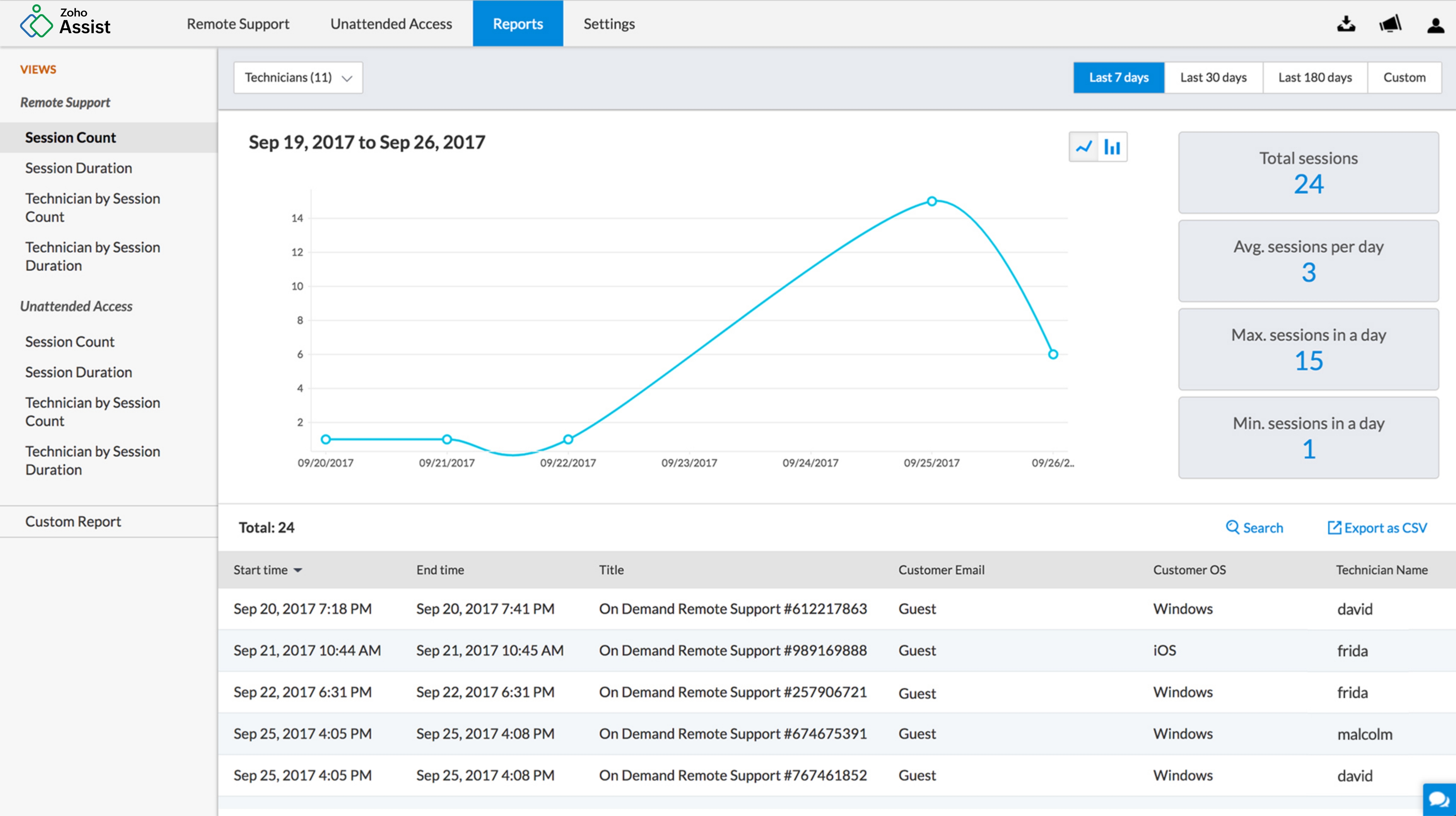 Customize Email Templates
Customize email templates or use default email templates to cater to prospects. Easily maintain brand language while sending session invites, technician invites, and unattended access installer links to your customers.
Join Sessions From Your Favorite Webpage. Embed Customer Widget
Joining a remote support session from your website or blog can make your remote customers feel secure. Customer Widget is a simple HTML snippet that can be added to your customer's website or blog quickly, allowing your customers to join sessions in a jiffy.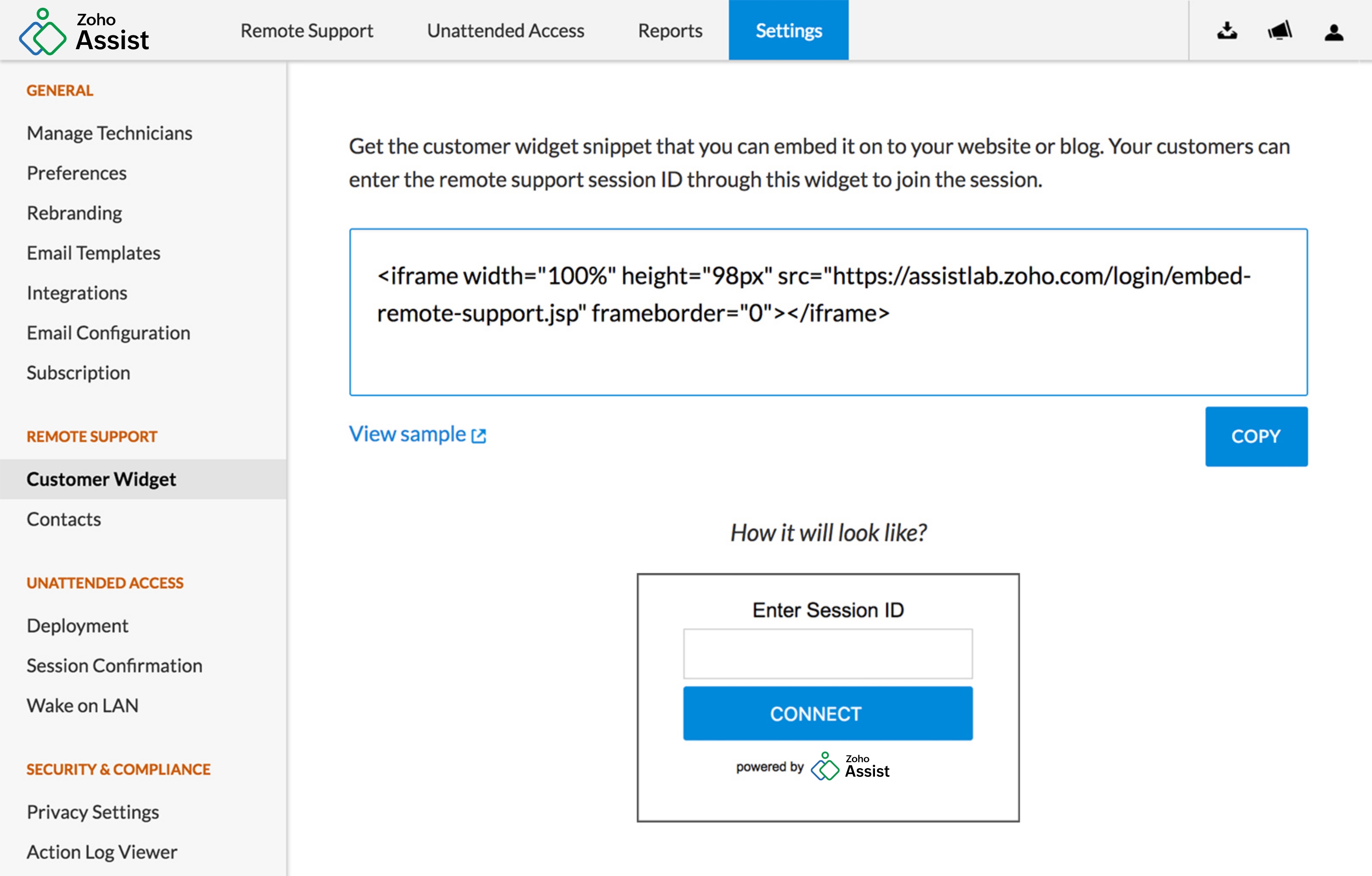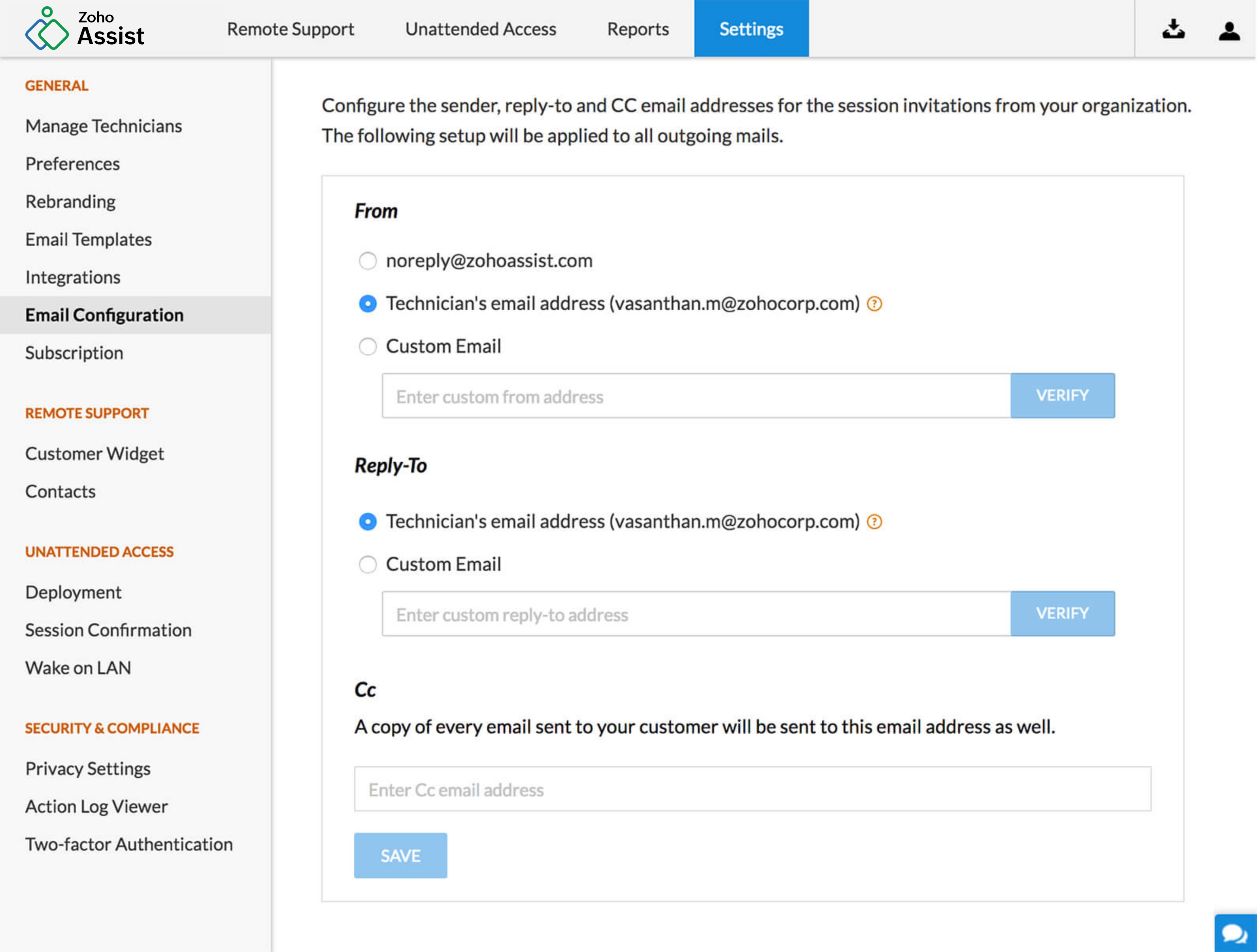 Configure Your Email
Configure the sender's email address, along with reply-to and CC email addresses, for all the session invites sent from your organization. This helps you stay consistent with email addresses while communicating with your customers.
Easy User Management
The straightforward interface allows you to add and manage technicians easily. You can grant every technician permission to conduct remote support, unattended access sessions, or both. All technicians in your organization can access unattended computers and you can also define computer group permissions.

Manage Sessions Right From  Your Google Chrome Browser
If you're on a Chromebook or a fan of browser plugins or apps, get the Zoho Assist Extension or App for Google Chrome. You can conduct remote support sessions and manage unattended computers from your browser.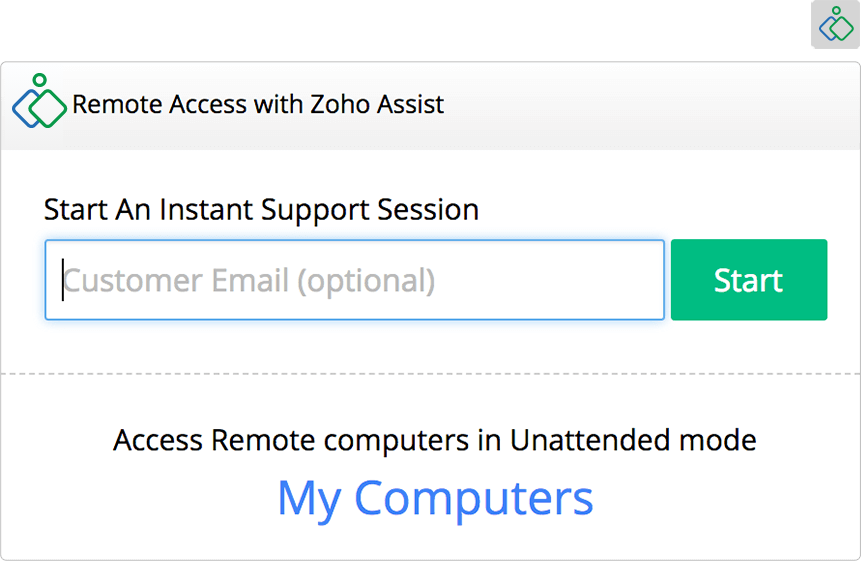 Customer Plugin
Customer plugin lets your customers to join sessions right from their desktop. It gets installed quickly and comes with rebranding for easy reference. However, currently this App is available only for Windows.