Bulk deployment made easy.
Configure unattended remote access for a large group of devices using Zoho Assist's bulk deployment process. You can use the Distributor or Start-up script to install the unattended remote agent onto your remote devices. Read more.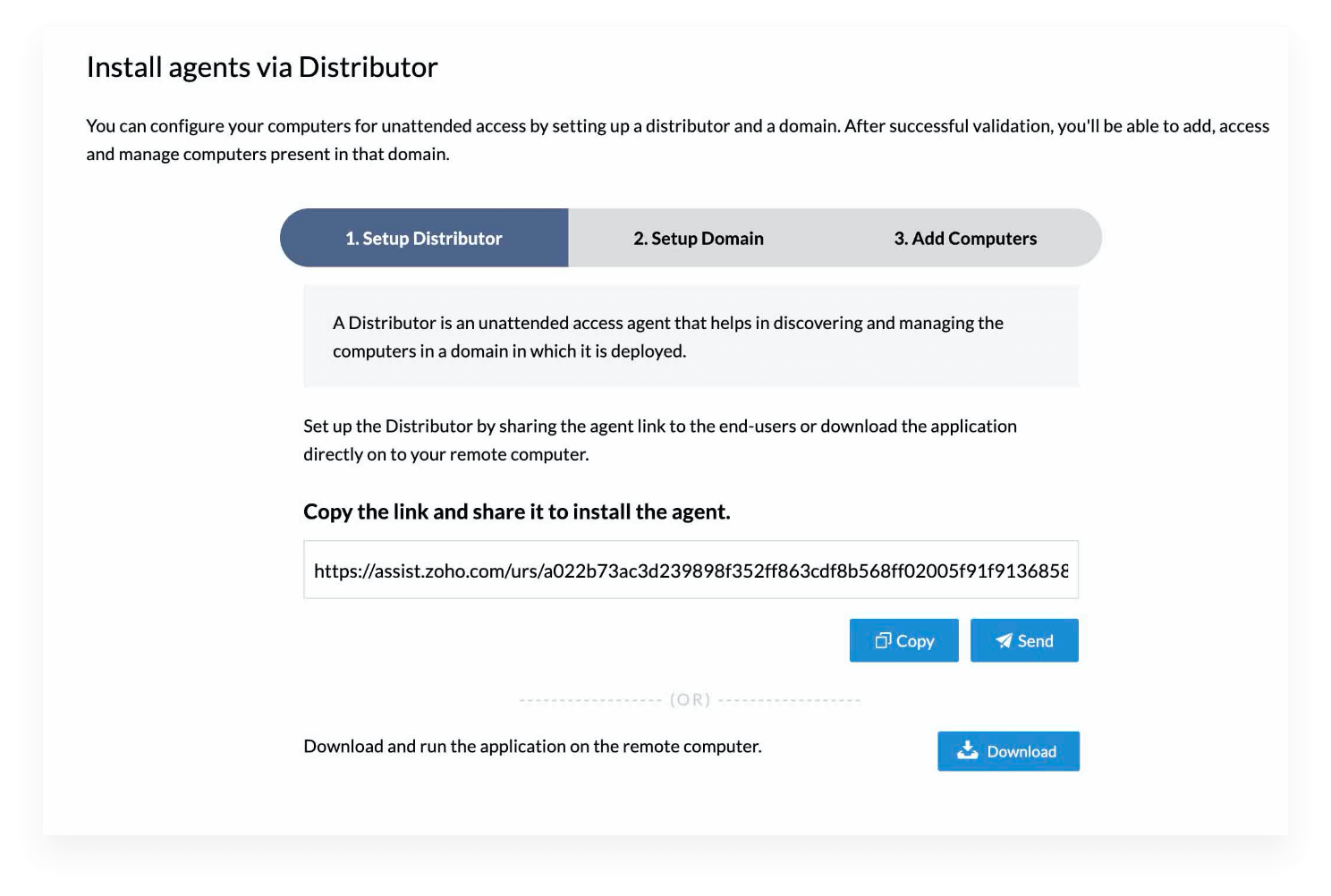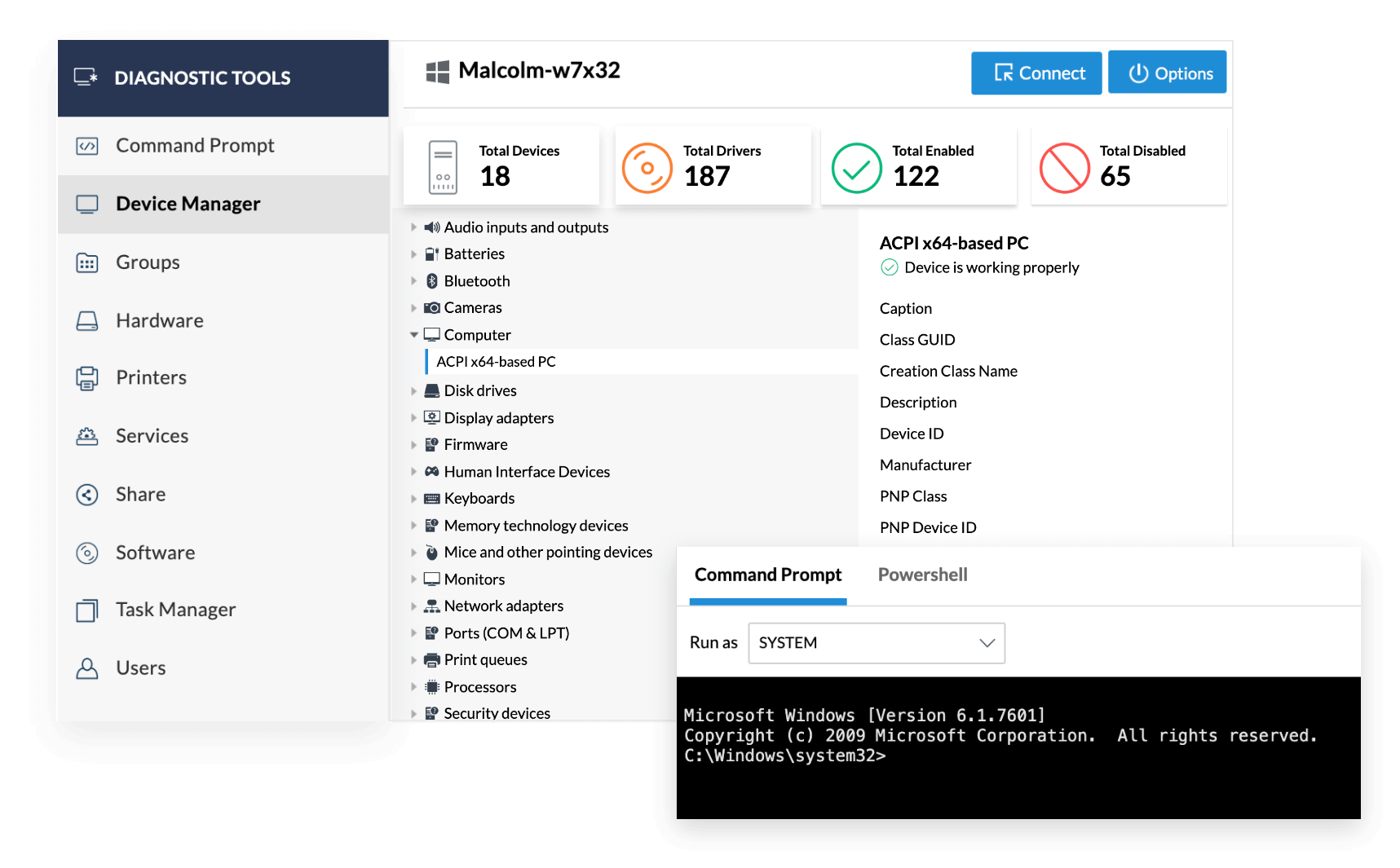 Diagnostic tools
Perform native system diagnostic operations, such as looking at active tasks using Task manager, opening the command prompt, and analyzing the status of groups, hardware, printers, services, software, and users associated with each computer using Zoho Assist - Remote desktop software.
Consent-based unattended remote access with session confirmation.
Protecting user privacy is an important aspect of becoming HIPAA compliant. With session confirmation, allow your customer to consent to initiate unattended remote support sessions via the remote support tool for IT. You can even customize the time-out limit and confirmation message.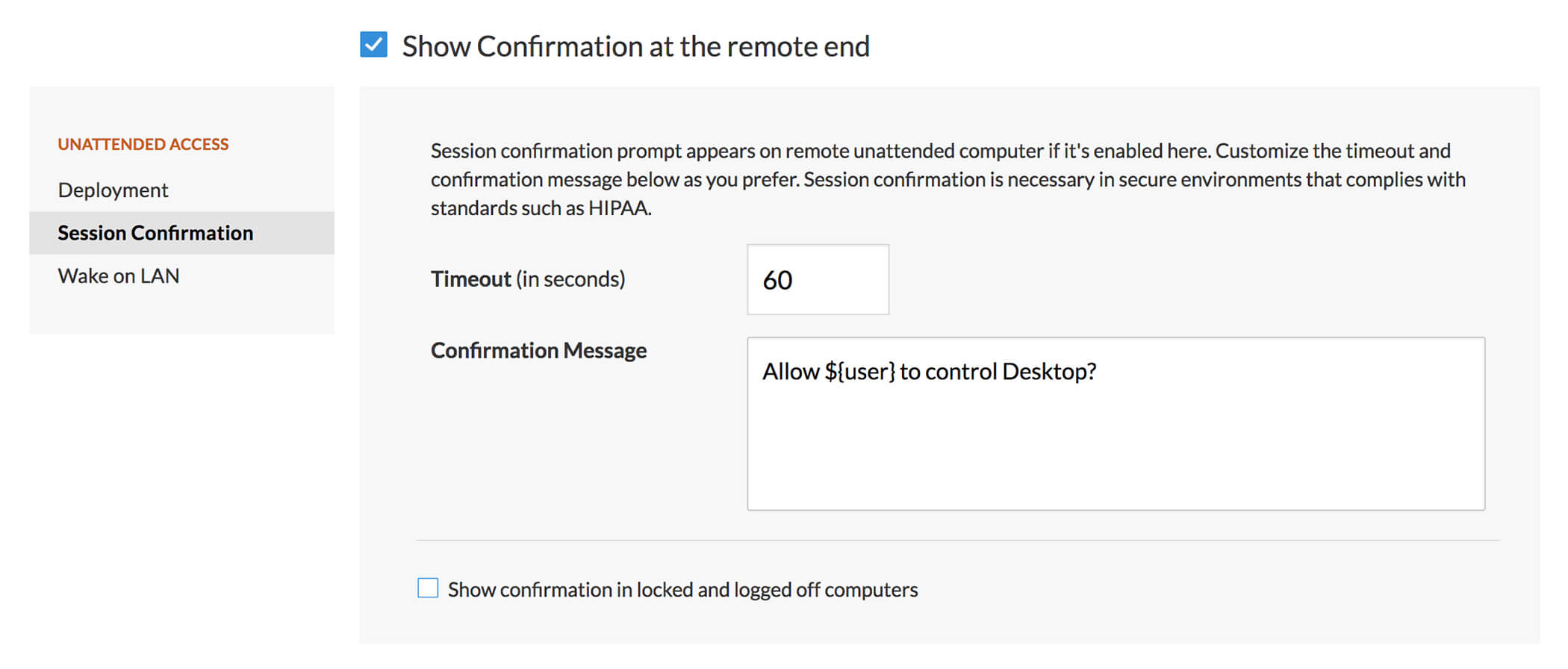 Wake on LAN
Have trouble accessing offline computers? With Wake on LAN, you can turn on sleeping or powered-off computers with a single click. The Wake on LAN feature goes a long way toward helping you reach computers which are otherwise unreachable.Learn more.

Remote shutdown, restart, and more
Have to start a session every time you want to turn off a remote desktop? With remote power options, you can execute power actions like shutdown, restart, log off, lock, hibernate, or standby, without even accessing a unattended access desktop.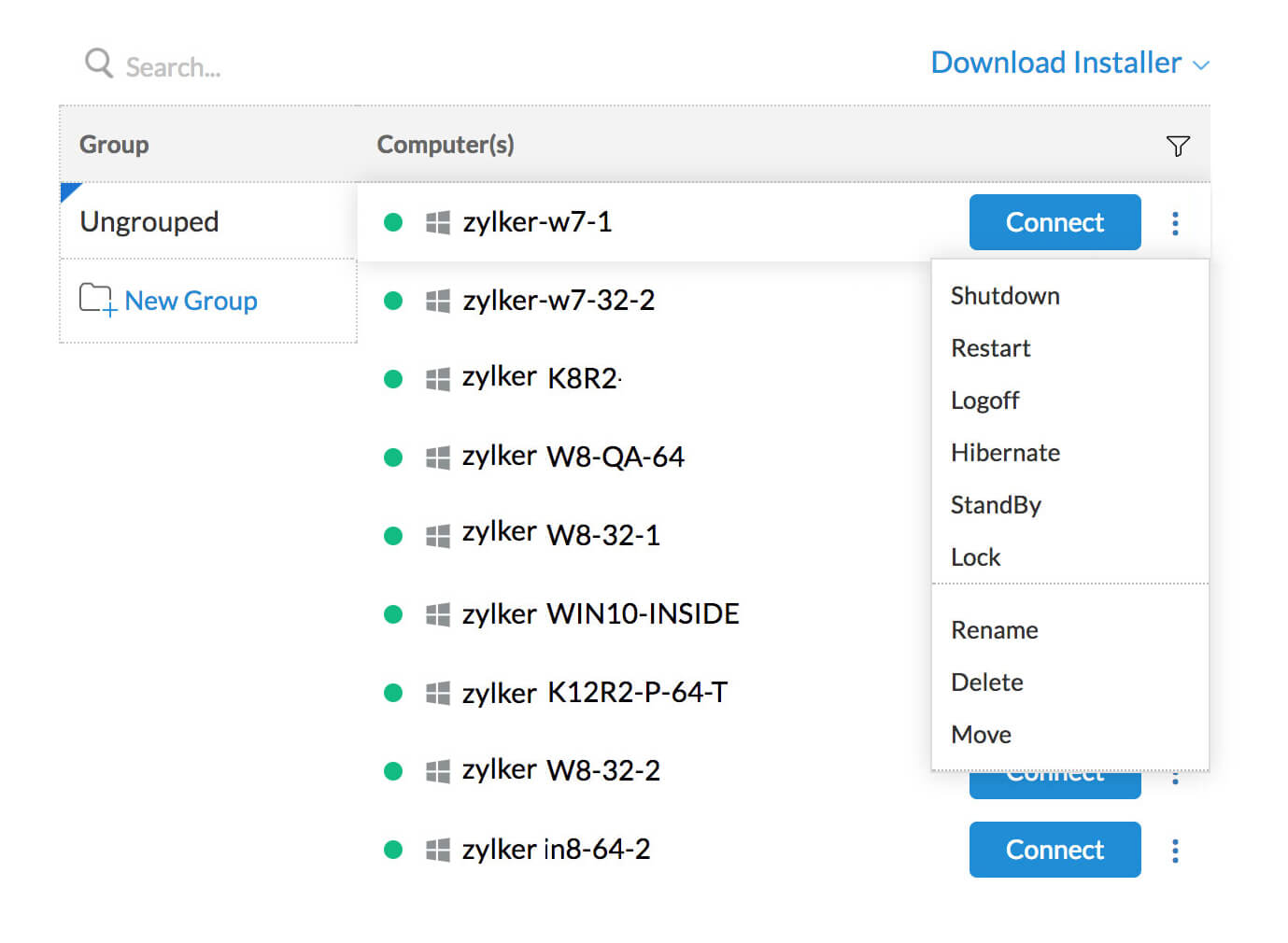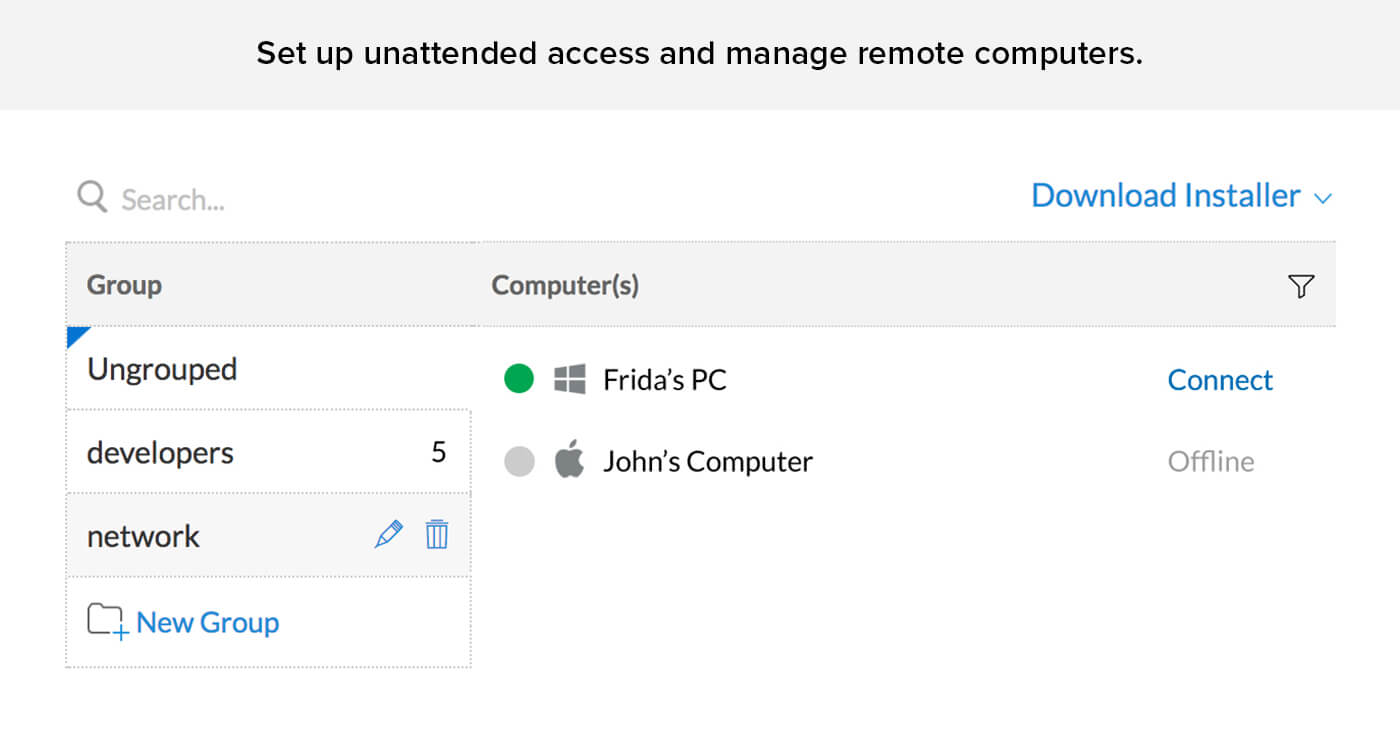 Group computers, stay organized
Keeping things in order is always a good call. Zoho Assist, unattended remote access software offers you an easy way to organize computers configured in your organization account—group, sort, and name them however you want.
Define group permissions, authorize access
Managing multiple technicians and a large number of computers is a recipe for chaos. Use group permissions to reduce confusion by defining the computer groups that each technician is permitted to access.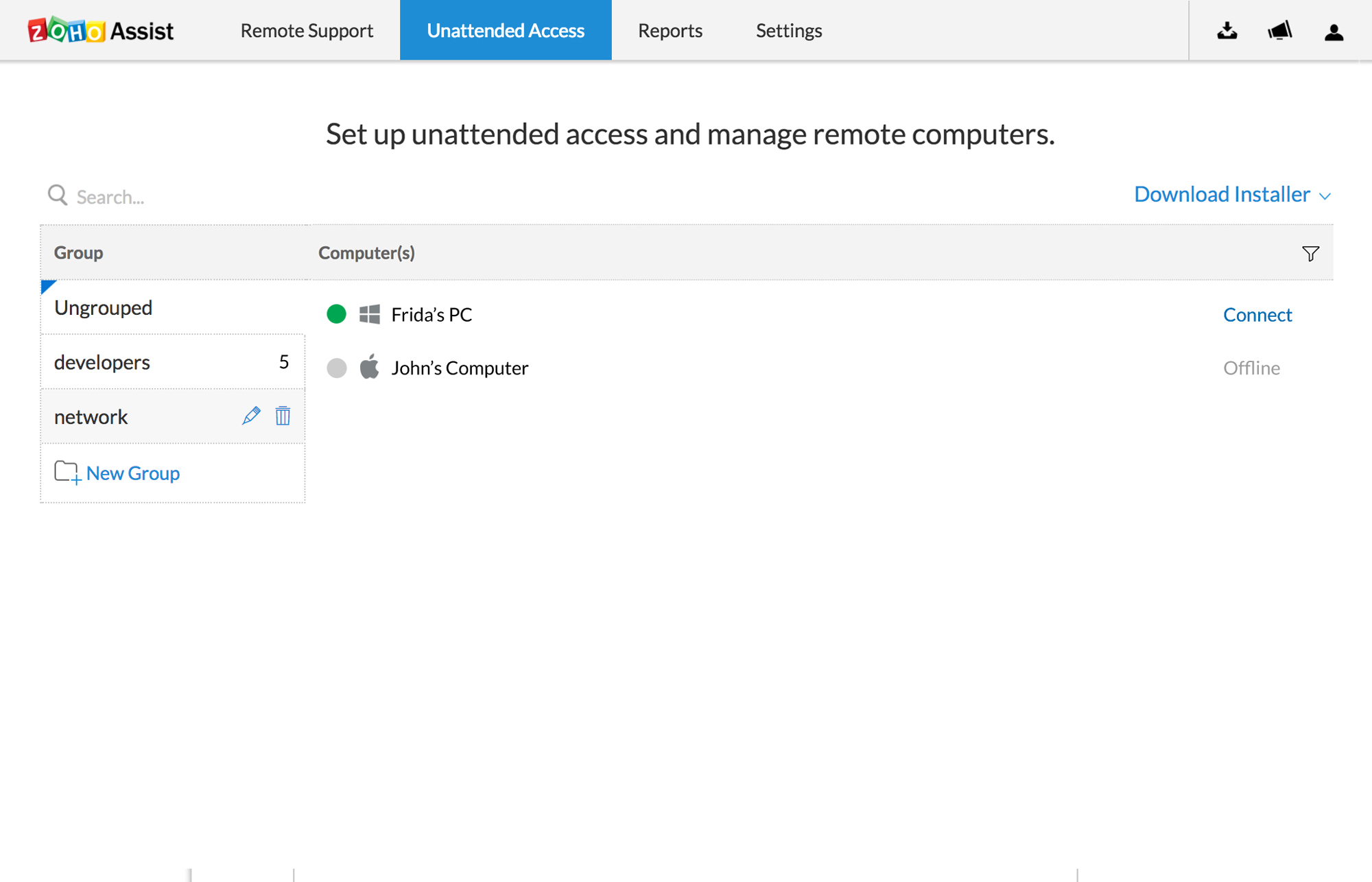 Is Zoho Assist a free remote unattended access software?
Yes, it is a free, quick Assist unattended remote access software. The free plan of Zoho Assist - unattended remote access solution lets you initiate remote support and unattended access sessions. With the free plan, organizations can configure upto 5 devices for unattended access.
Troubleshoot easily. No hassles. No clutter.
Sign up for free