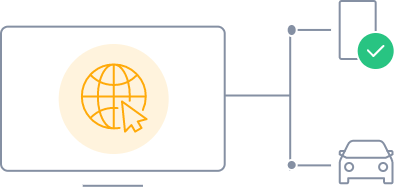 Instant connection
Swiftly connect to IoT devices from any location using the Zoho Assist remote desktop application to diagnose easily and troubleshoot issues.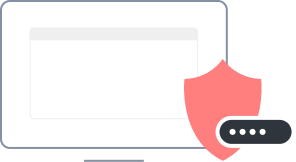 Industry-grade security
With Assist's multi-layer security protocols establish a secure remote access iot device and stay clear off cyber threats and vulnerabilities.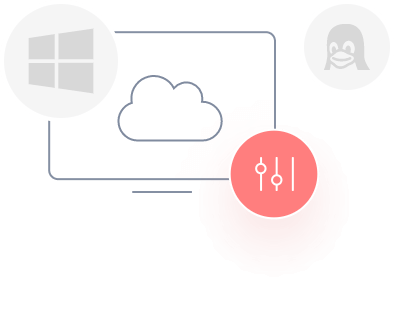 Custom built for seamless compatibility
Zoho Assist is cloud-based technology, designed to function efficiently across multiple OS platforms. This highly secure, but firewall friendly, application connects to IoT devices remotely from a cross-platform OS for seamless and versatile use.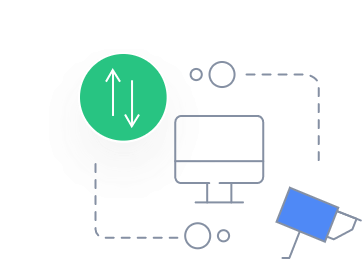 Upgrade, downgrade, and customize your IoT device anytime
IoT devices have minimal functions outside their default mechanical operations. That means even basic tasks, like downloading or transferring data, can be tedious. Zoho Assist has an intuitive interface that streamlines these processes with simple commands. Easily and remotely modify, upgrade, and customize your IoT devices to meet your needs.
How to access a remote IoT device with Zoho Assist
With a few simple steps, you can instantly connect to any IoT device:
01

Go to https://assist.zoho.com/

02

Navigate to the Dowloads tab

03

From Downloads, install the appropriate Remote Access Agent for the IoT device.

04

Open the terminal and run the following command:

cd < path to where the application was downloaded >

Example: cd ~/Downloads will switch to the Download Directory

sudo dpkg -I < downloaded application name >

05

The IoT device is now configured for remote access and control.
Start your 15-day free trial of

Zoho Assist and explore its limitless features Signup now