Why Zoho Assist is the best in the business?
Performance Oriented
Reduced Mean Time To Resolve ( MTTR )
Easy to implement
Higher return on investments
Ensuring higher Mean Time Between Failure at the user-end ( MTTB )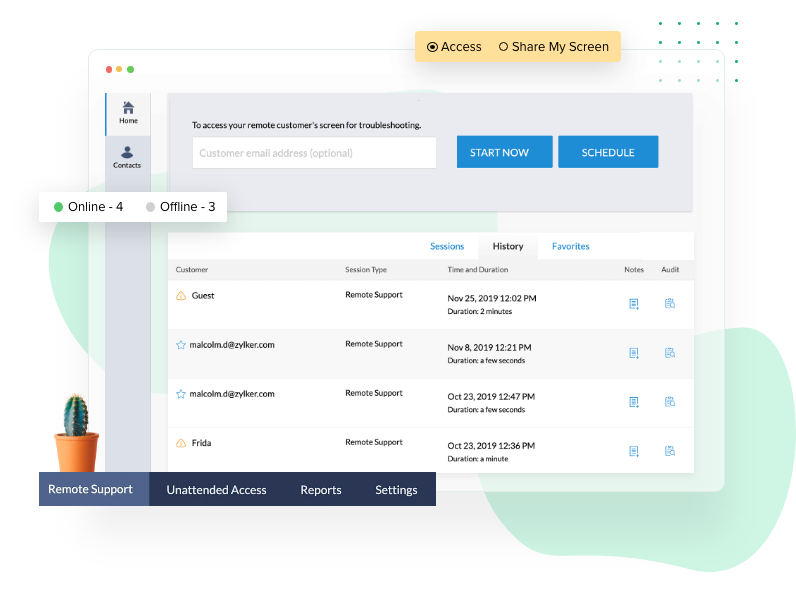 Enterprise ready power-packed features
Custom-Branding Solutions
Zoho Assist comes along with the ability to customize your remote support capabilities to match your business prospects. You can add your company's name, logo, favicon, and even create a customized URL portal to add a personal touch to your remote access solutions from Zoho Assist. We also offer options to customize and edit the email sent to customers and embed a customer widget to initiate a remote support session directly.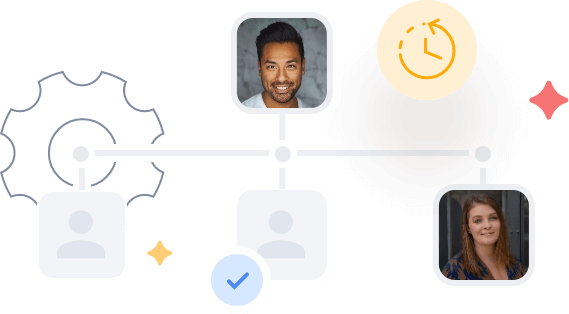 Organizational management
You can proactively analyze and manage your organization's activity using Zoho Assist. Create multiple entities within your organization using Departments to organize your technicians effectively. User Management feature helps administrators to manage users and assign roles to technicians based on the organizations' requirements. You can also view, analyze and keep a track of your remote support and access sessions using Session Reports. Get access to a variety of session report views and maintain an active record to conduct a periodic audit based on organizations' business process maturity.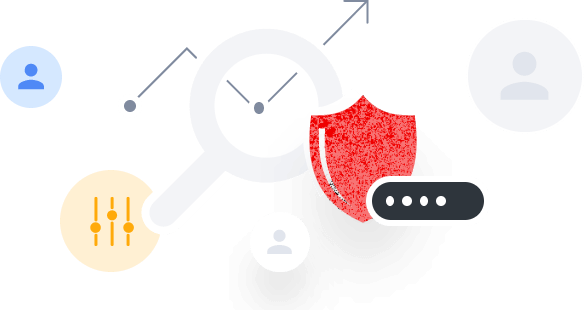 Encrypted Security
We provide a secure, up-to-date service encrypted by a 256-bit AES encryption protocol which provides seamless remote solutions between end-users. You can also analyze, control, and monitor the technicians in your organization using our action-log viewer. All our services our firewall friendly and traverses through all major proxies effortlessly.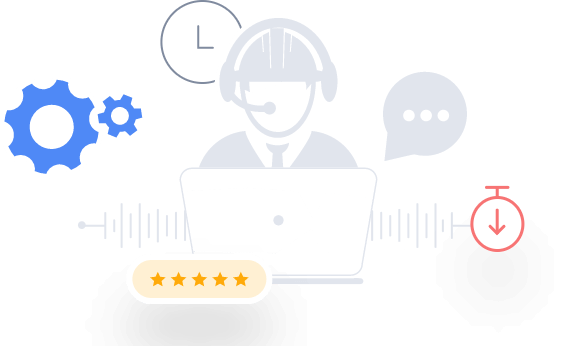 Dedicated Technical Assistance
At Zoho Assist, we understand the cost of downtime; thus, you can avail access to a team of highly-skilled technical support engineers who are available at your beck and bell all year long. They can assist you in all your endeavors big or small and solve your problem instantly based on your requirements.
Get your free trial today.
No credit card, no commitments.