How it works
Download the installer and Install it on your remote computer. You should have administrator privileges for the installation.
Once installed, the remote computer shows up in your unattended computers list and you can start managing it.
Note: To know more about deployment and the steps invovled, click here.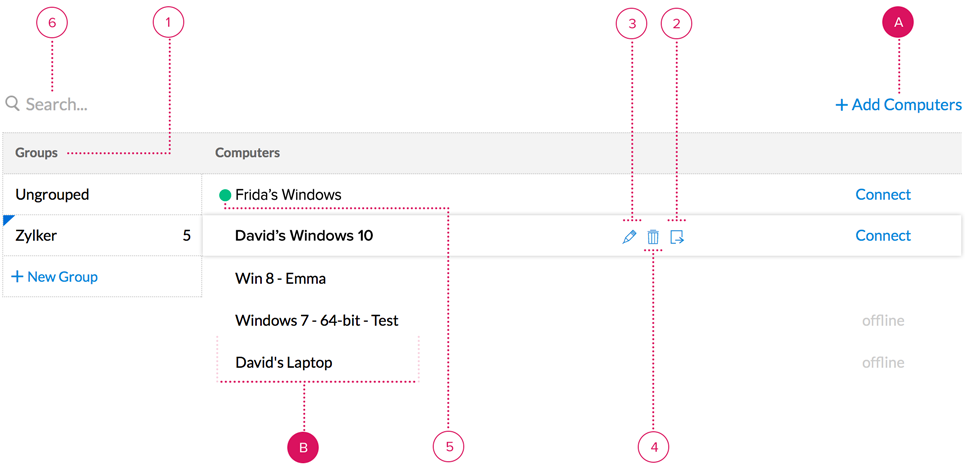 Configure remote computers and organize them in groups as per your convenience. It can be based on location, OS type etc.,
You can move a computer from one group to another group. 
The name of the configured remote computer is set to the computer name by default. You can always rename the computer.
You can delete a computer from the list and if it was a mistake, you can undo the deletion within 20 seconds. 
Online status of a computer is always displayed. Computers that are online show up first on the list.
You can search for a computer by its name.
Once you get connected to an unattended computer, you can start troubleshooting. You can perform file transfer, send CTRL+ALT+DEL, reboot, and safe mode reboot provided the remote computer is on Windows.
Depending on your plan, you can add as many computers as you can.
Note: More deployment methods including emailing the installer link are under active development.