Managing and associating operators to your department
Navigate to Settings > Departments section, you can choose an existing department from the list or click the Add button and add a new one.
Add the Department name and description, and choose whether this department will be Public or Private.
Then under the section Associate operators with the department, click the (+) symbol right beside the name of the operators to associate them to the department.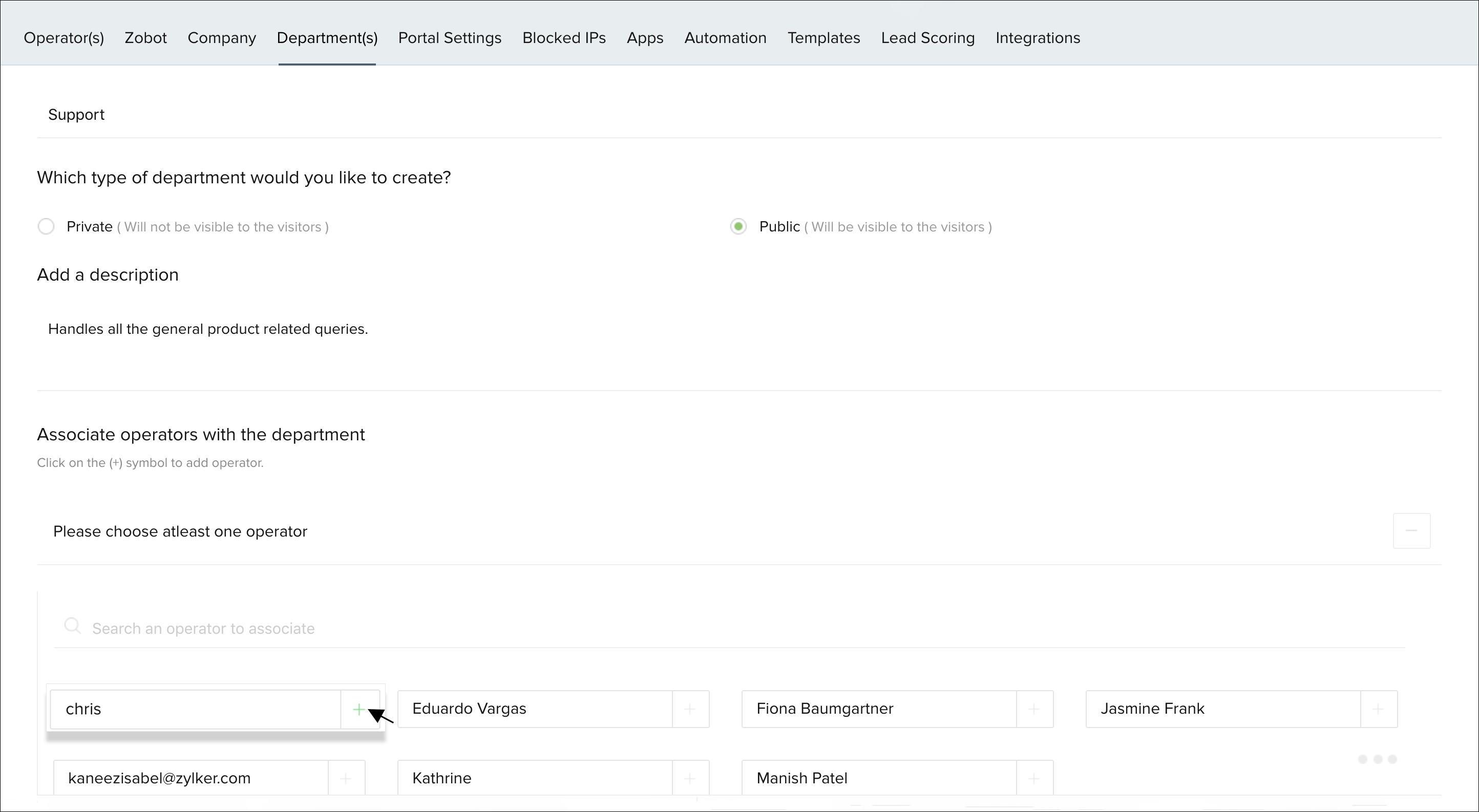 You can choose to remove operators from the department by clicking on the (-) symbol right beside their names.