How to installing Zoho SalesIQ in Drupal version 8.x through plugin?
To Install the Drupal Version 8.x plugin:
First, log in to the Drupal account with your credentials.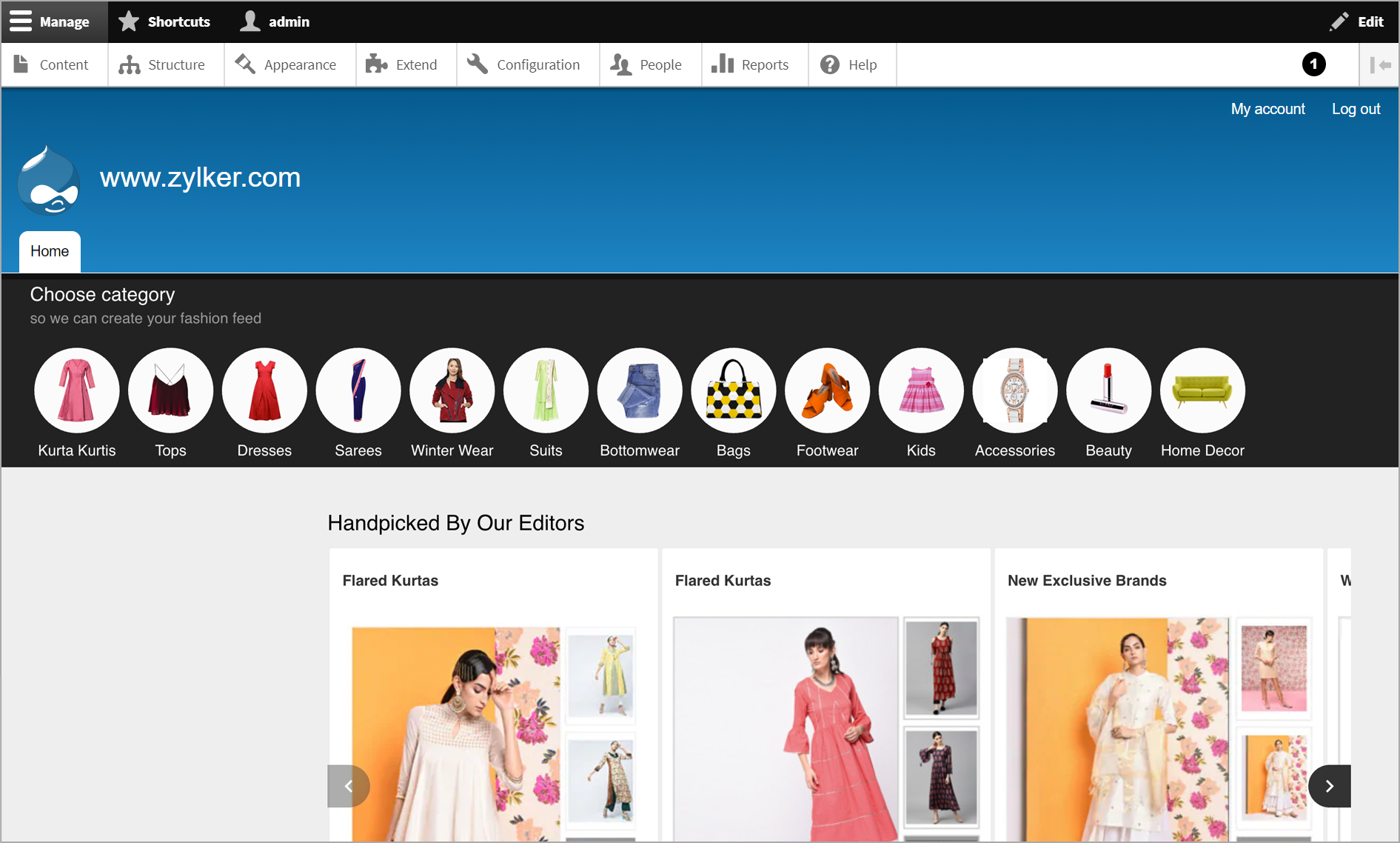 Then, navigate to Manage > Extend in the top menu bar.
In the List section, click Install new module.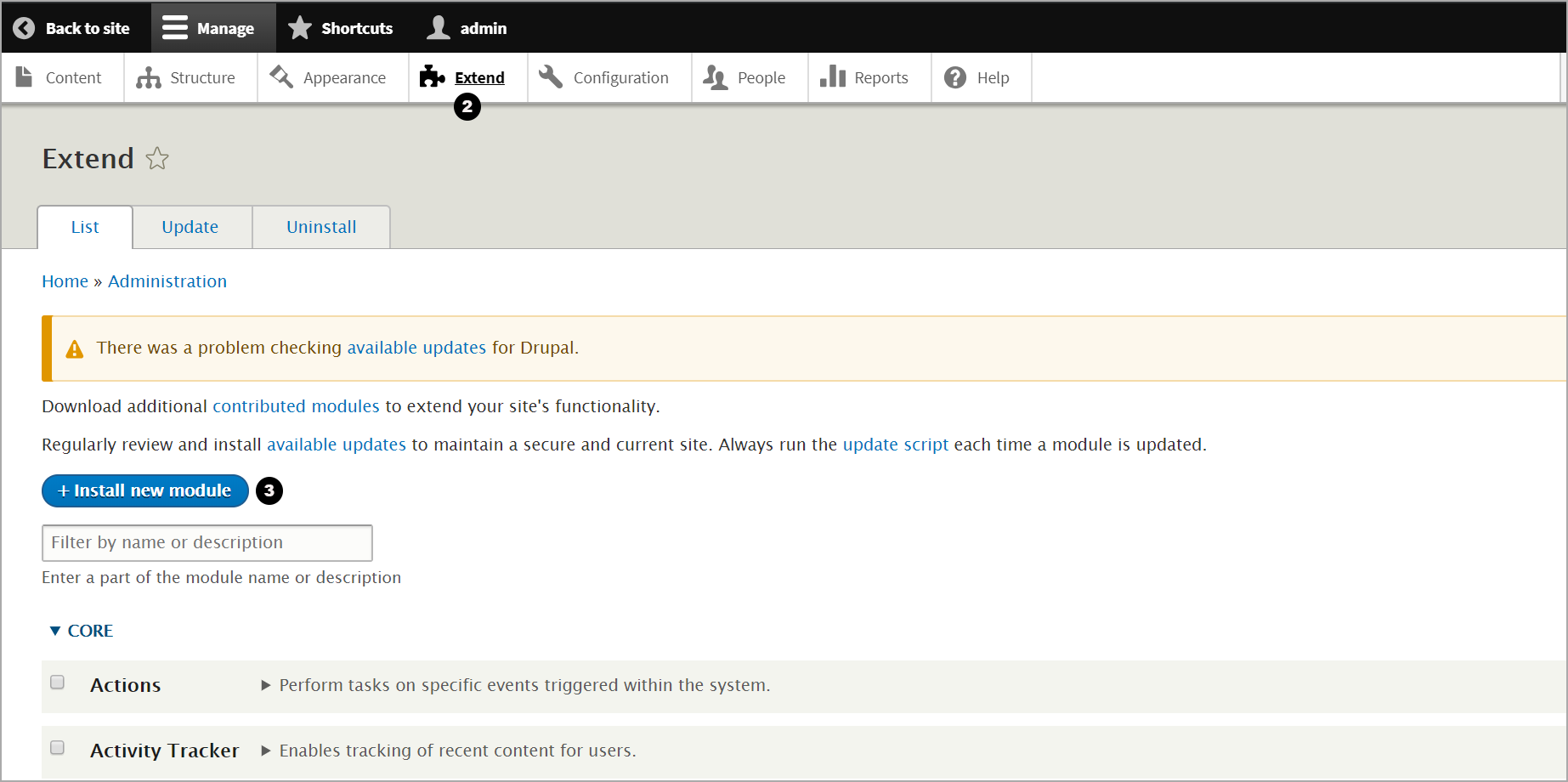 The Install new module section appear. You can provide the URL or upload the zip file to install.
Click Install.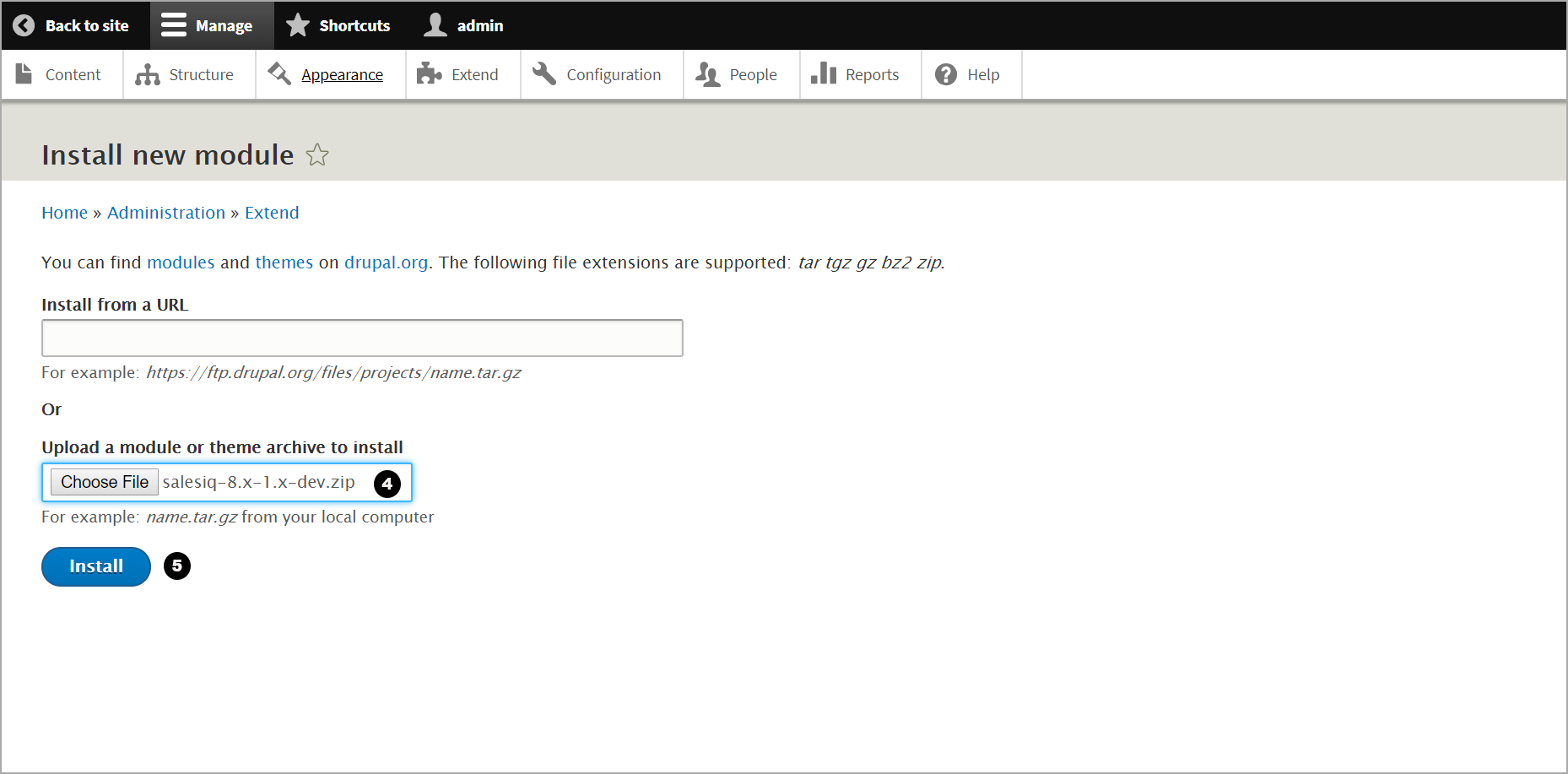 Once the file is uploaded in the Update Manager screen, click the Enable newly added modules.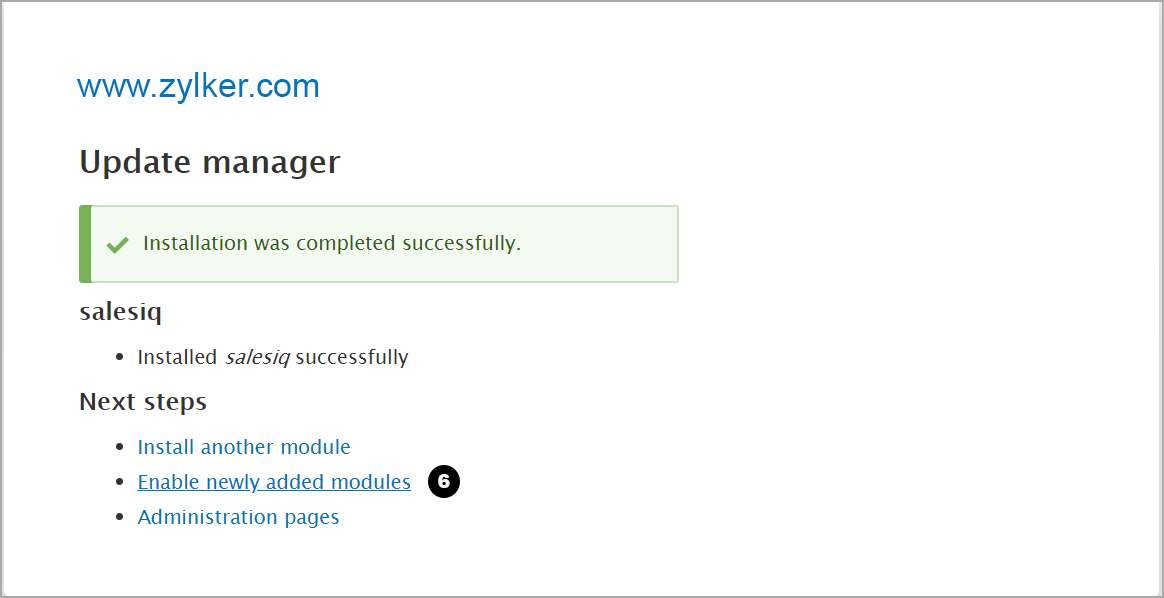 It will take you to the List section again.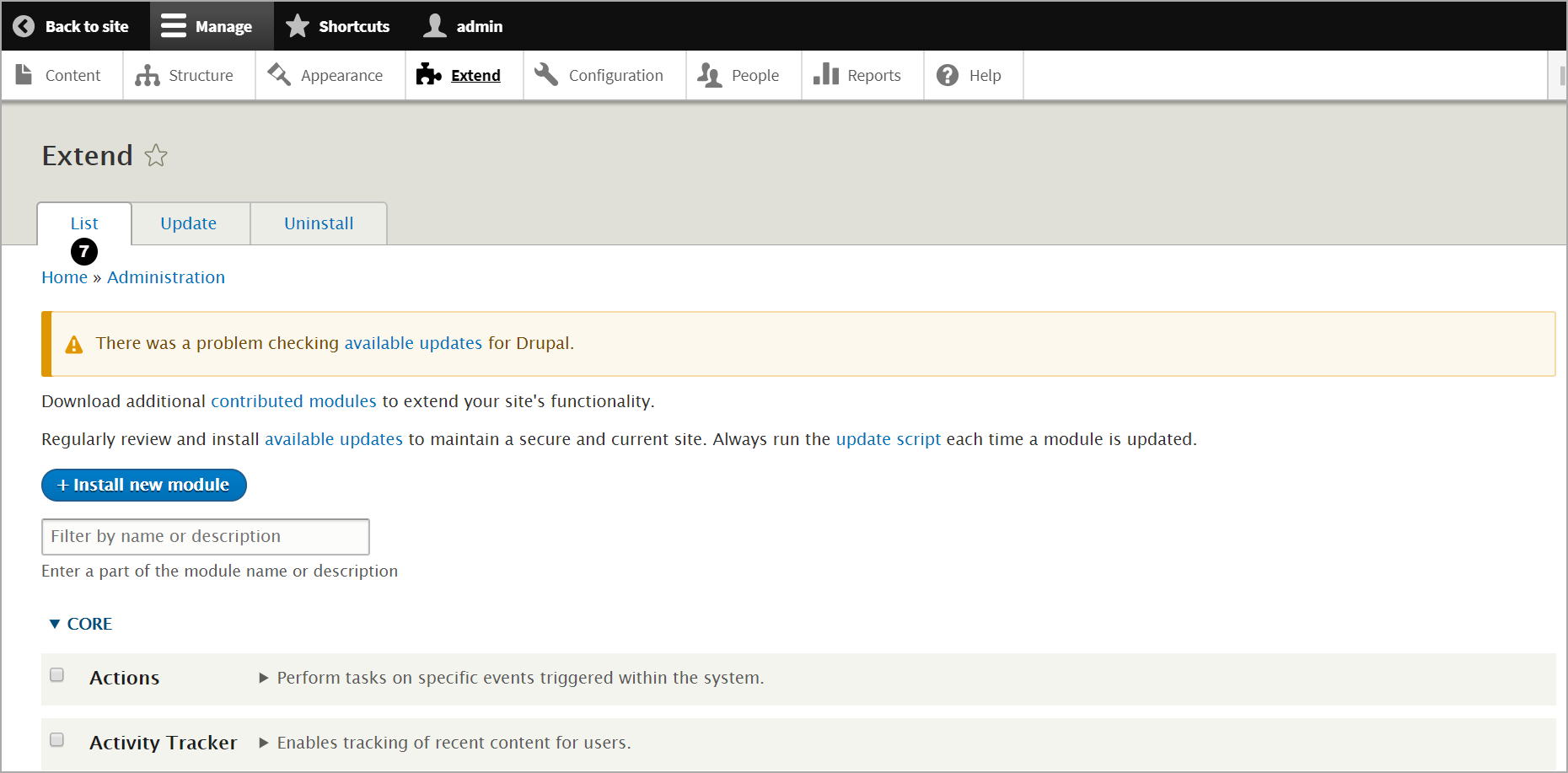 ​
Scroll down to Zoho SalesIQ. 
Click Install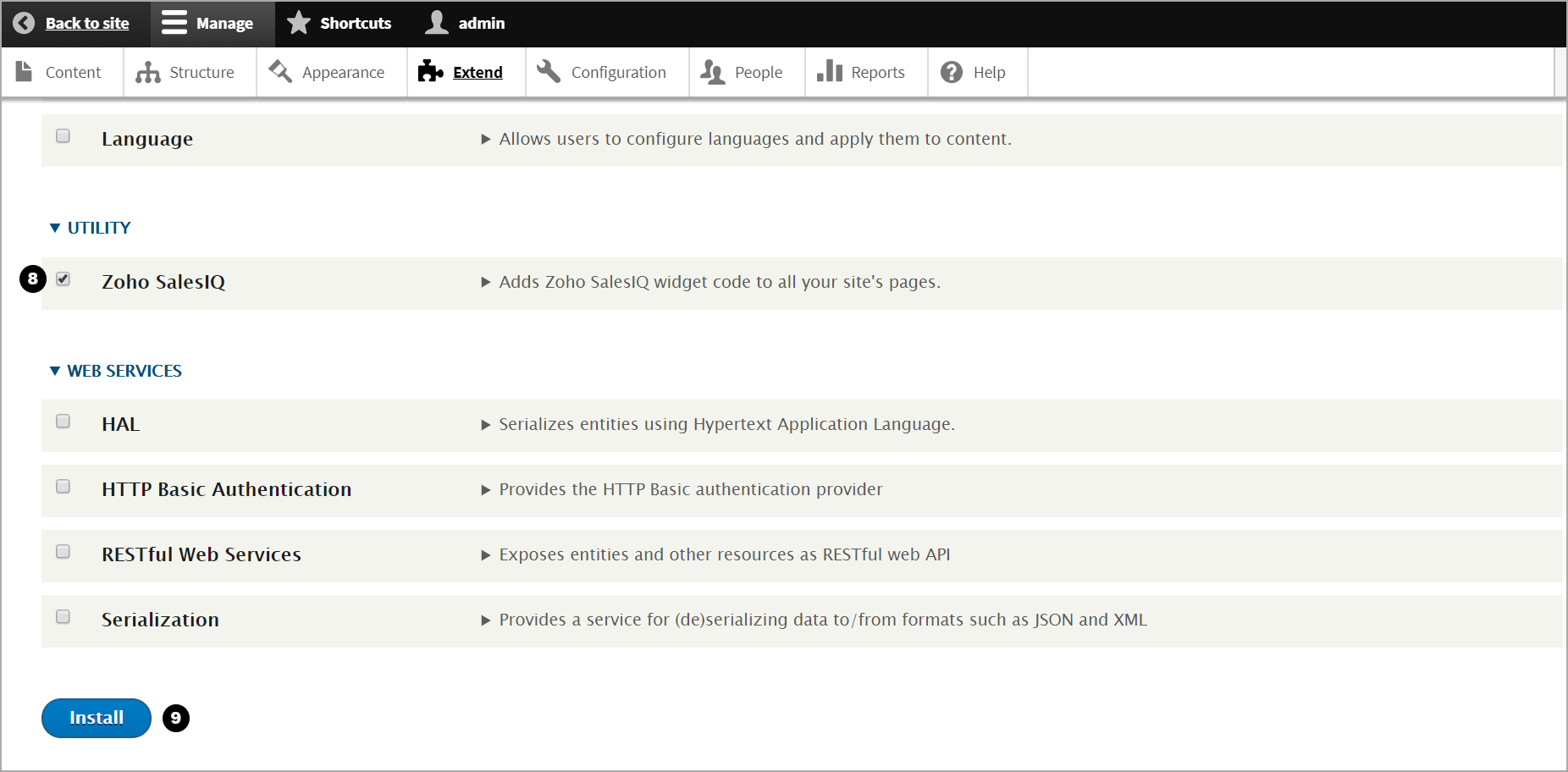 A success message appear. Then, expand the Zoho SalesIQ section and click Configure. ​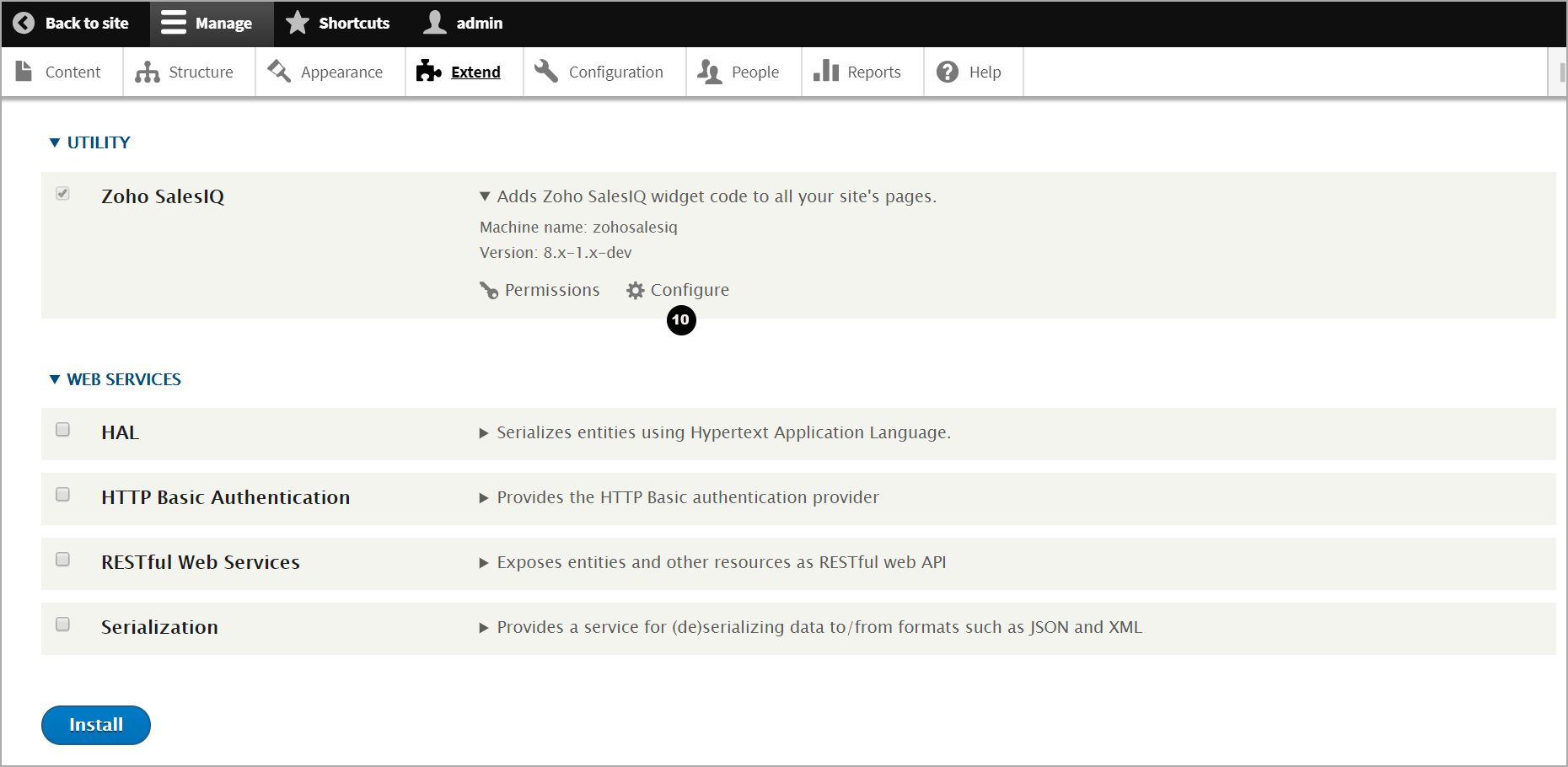 Enter the Zoho SalesIQ widget code in the given textbox. You can also choose where to display the chat widget in the website between View pages only and All pages.
And, click Save configuration.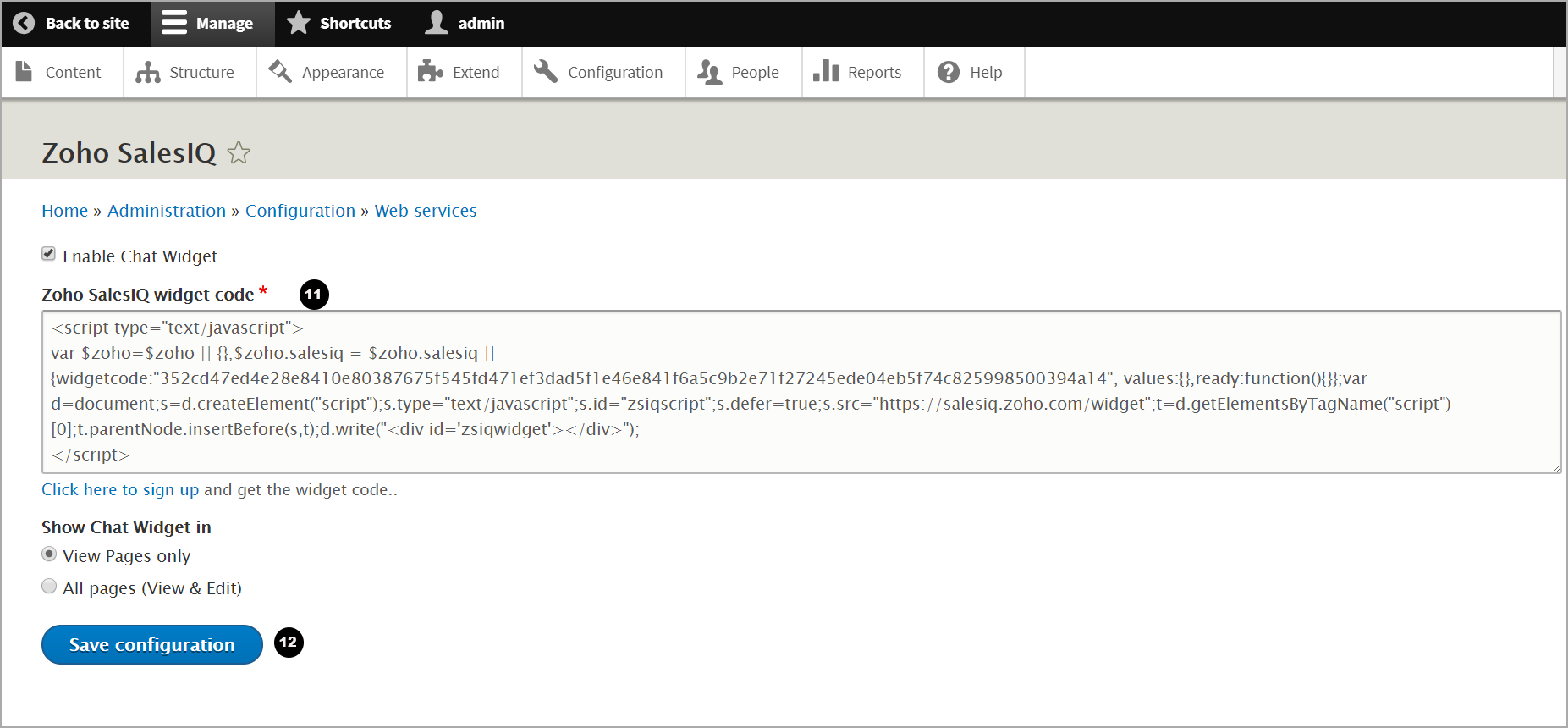 You can now view the live chat code displayed on your Drupal website.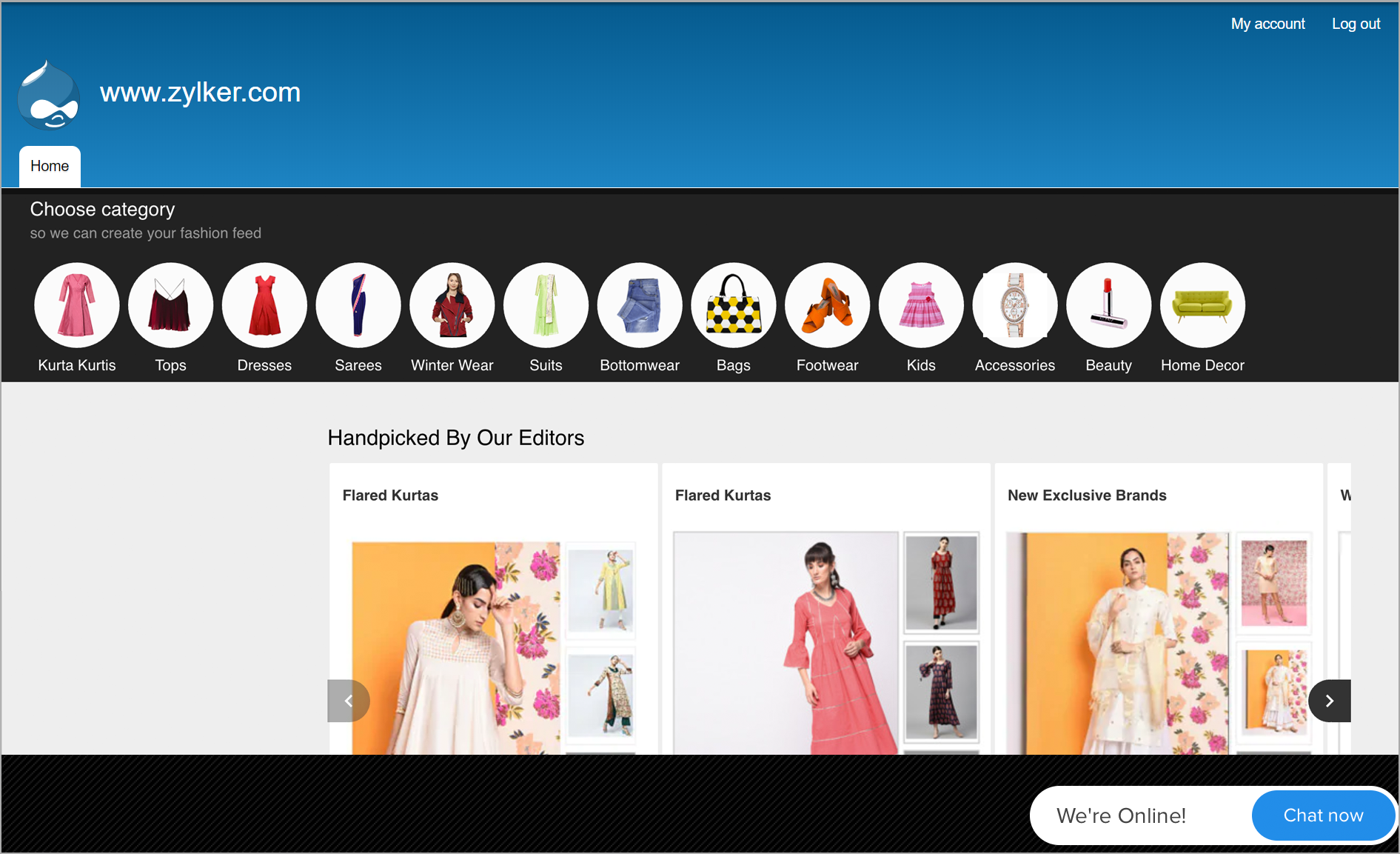 ​