How do I get the operator specific signature chat code?
On adding this operator specific signature chat code to your email client, the replies to the email via chat will be notified only to the specified operator. Copy and paste this unique code into your right signature directories as directed.
Go to Settings -> Websites -> Live chat for emails, click Operator specific live chat code.
Copy the code.
If your email does not support the Html code, then snap the click here link below the code.
You will find the Image URL and the Link URL, you can use any of these:

Image URL – To pull out the image from Zoho SalesIQ to your email signature.
Link URL – Add this Link URL to the signature image to open up a signature chat page for your email recipient on clicking over it.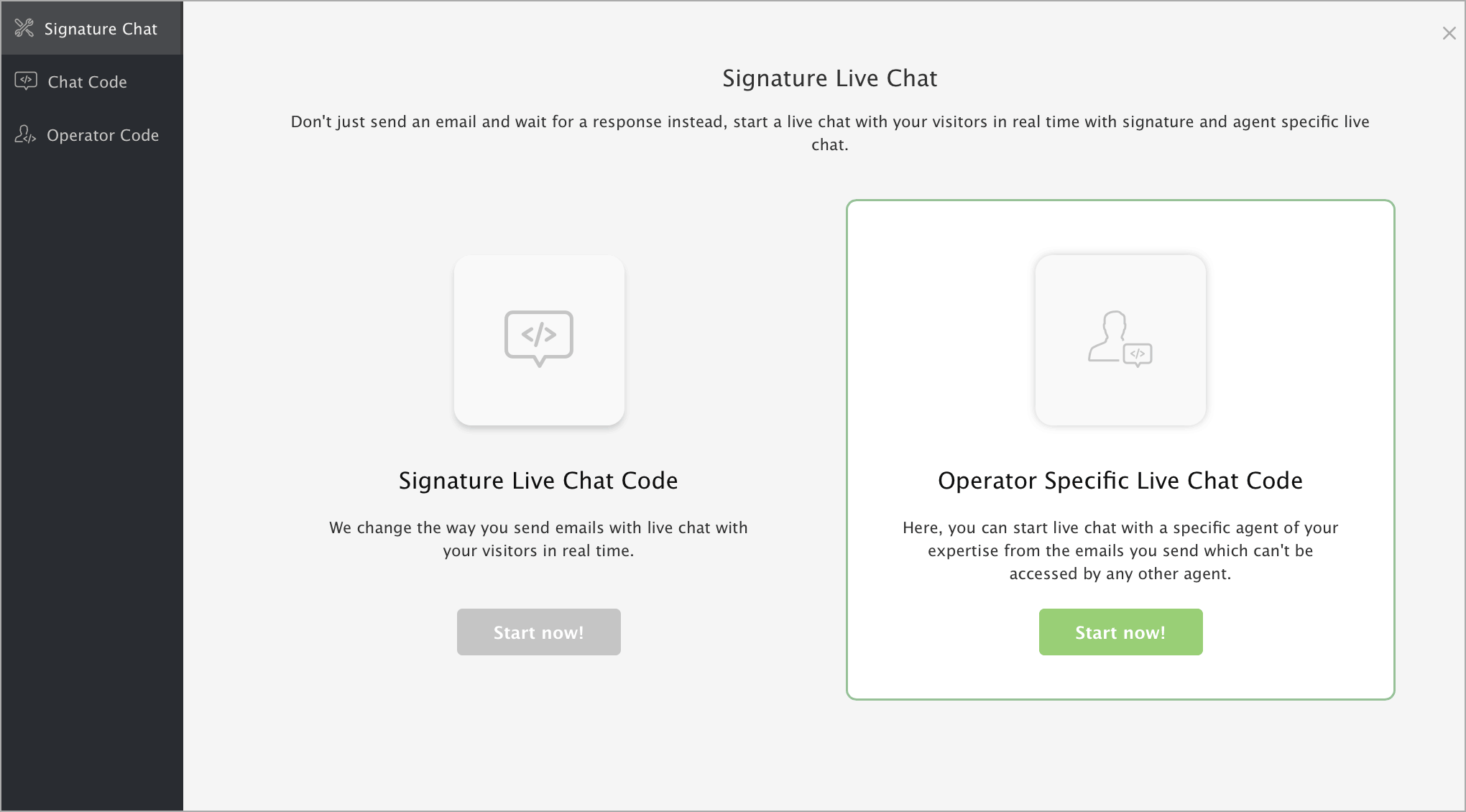 ​