Setup your personal profile
Now you can update your profile with your personal information.You can edit and update all of it. You can update your profile picture for the Visitors to view your appearance.
In My profile, click the Edit Profile button at the top right.
You can enter your name, dob and set the operator availability configurations here.
You can set the language, address, timezone, about me status here and  click Update.
Setup your profile picture by hovering the image and clicking Change Photo in the main page.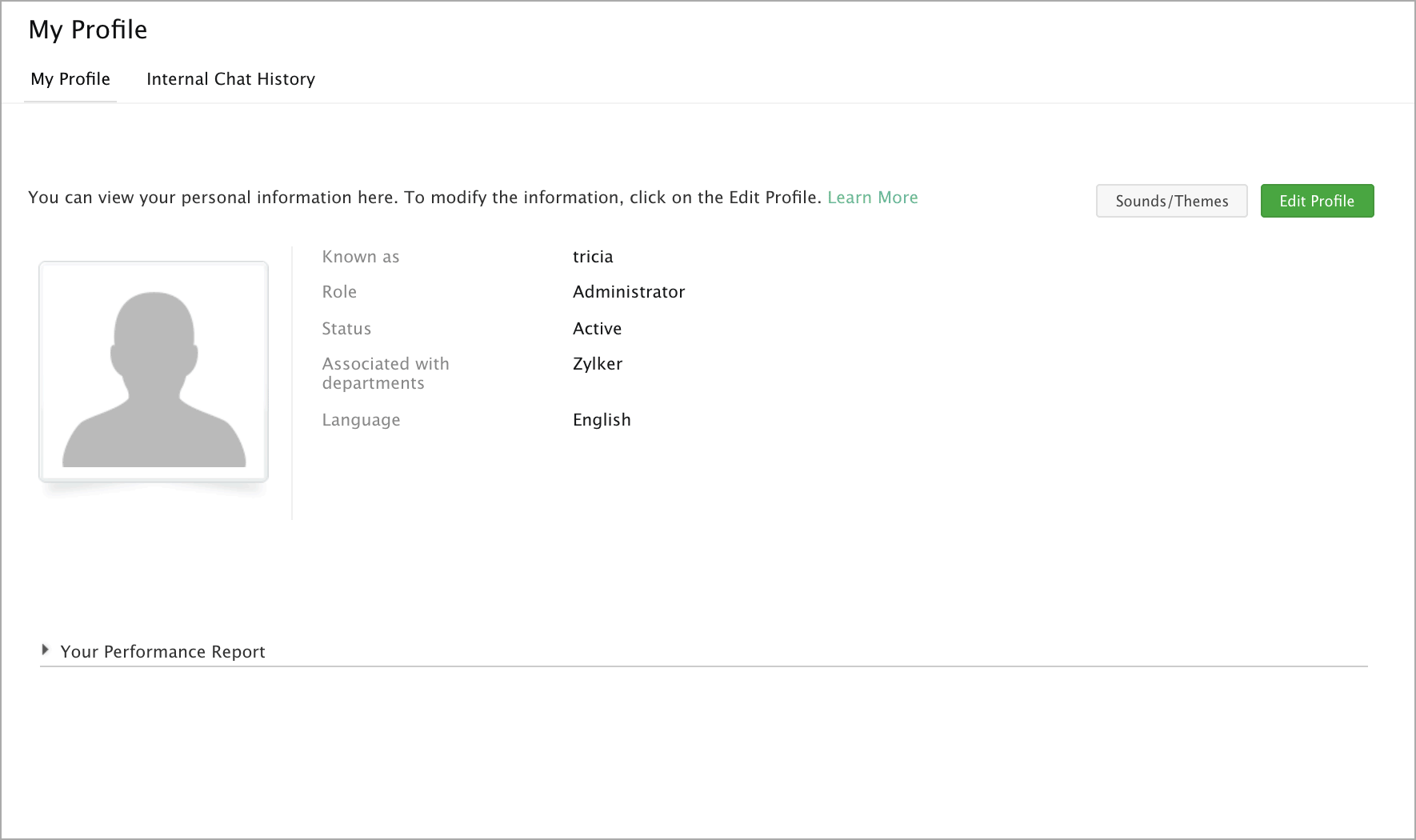 Setup your availability status
Like other chat programs you are already familiar with, in Zoho SalesIQ you have a status. In Zoho SalesIQ your status controls your availability to chat with customers.
You can set your chat status from the top right hand corner of your Zoho SalesIQ screen, where you will see a green or red bar under your account name. To change your status, click the operator name and from the drop-down menu you will see Available (with a green check mark) or Busy (with a red X), click the icon you see to switch yourself to the other status. 
Green: Available. You are online and ready to chat with customers.
Red: Busy. You are busy and don't want to be interrupted. While you still see incoming chat requests on your dashboard, and have the ability to answer them, if all you and all other logged in agents are unavailable customers will see your offline embed.