Protect Sensitive data during exportation 
You can protect your valuable data in Zoho SalesIQ with a password while exporting the files. You can prompt the operator to set a password while exporting Zoho SalesIQ data via emails, chat history, visitor history, etc.,  
You can also opt-out of this option by choosing the Do not protect Zoho SalesIQ data with a password.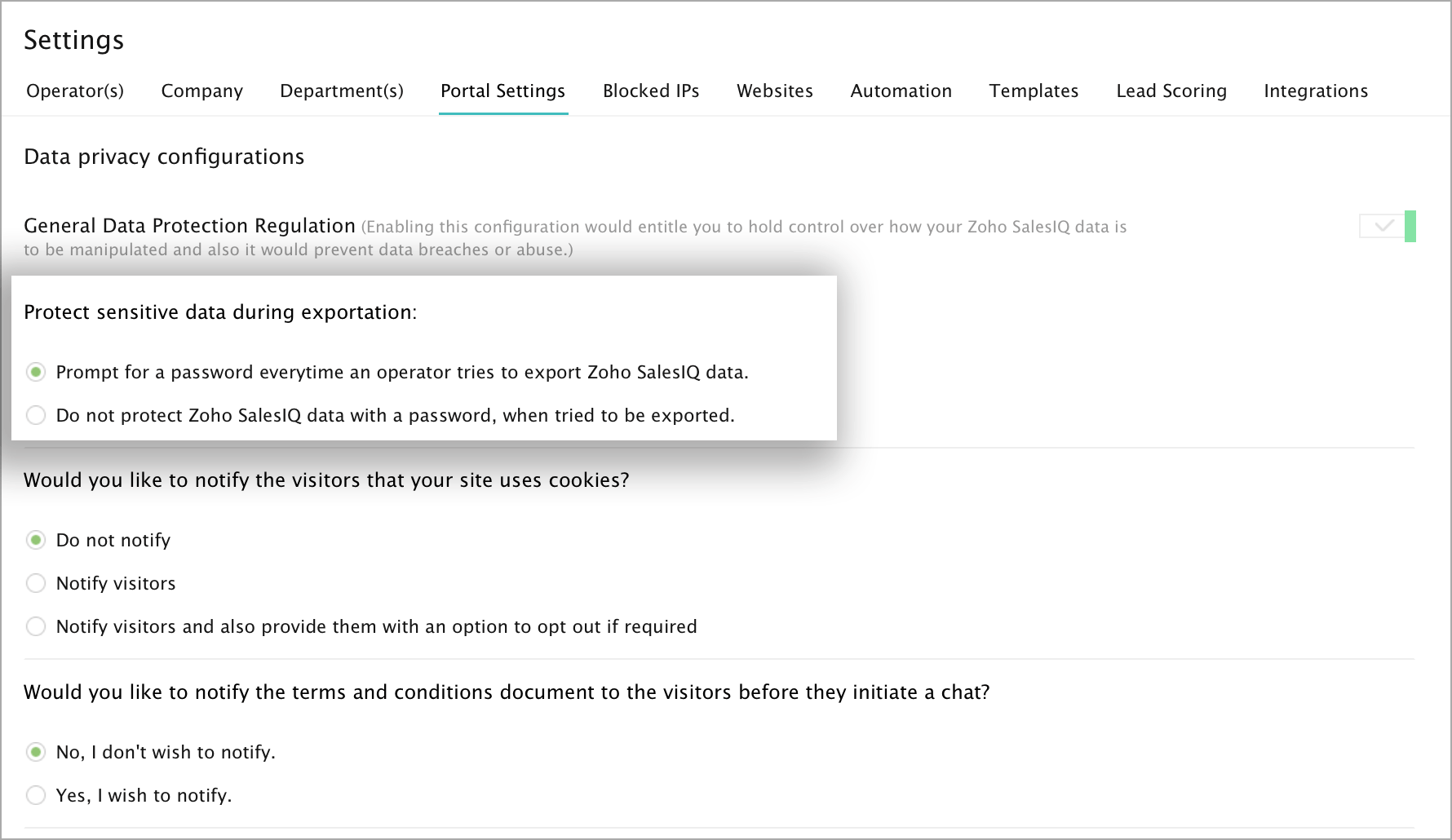 Here is the example of password protection, while exporting the file.